Throwing a movie theatre birthday party is the perfect way to surprise your loved one. Not only will they be excited by watching their favorite film, but you can also create an unforgettable atmosphere with decorations that bring the theme of the movie to life.
Amazing Birthday Party at Movie Theatre
From strings of popcorn and colorful balloons to adding props from the movie itself, you can make sure your birthday party at movie theater looks and feels like an amazing experience. Not only will it create a unique atmosphere for you and your guests, but it's also a great way to provide a unique setting for your beloved's special day. This blog will help you plan ahead and set up everything ahead of time so that everyone can enjoy the birthday party in movie theater with ease and comfort.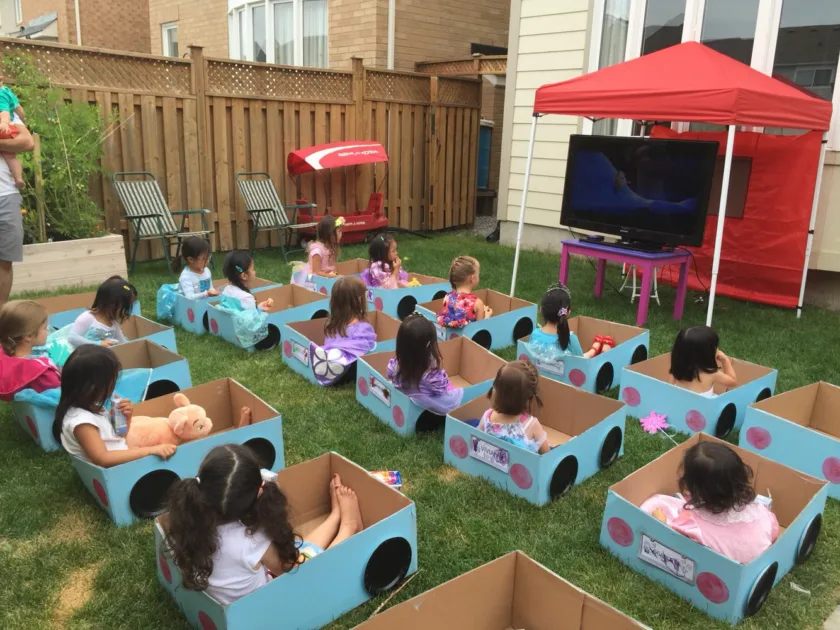 Memorable Movie Theatre Entrance
For a movie theatre birthday party, roll out the red carpet for an unforgettable party entrance. Enhance the excitement with a birthday message marquee sign, displaying the guest of honor's name. Adorn the walls with movie posters and standees of their favorite films to create a captivating atmosphere at your birthday party at movie theater.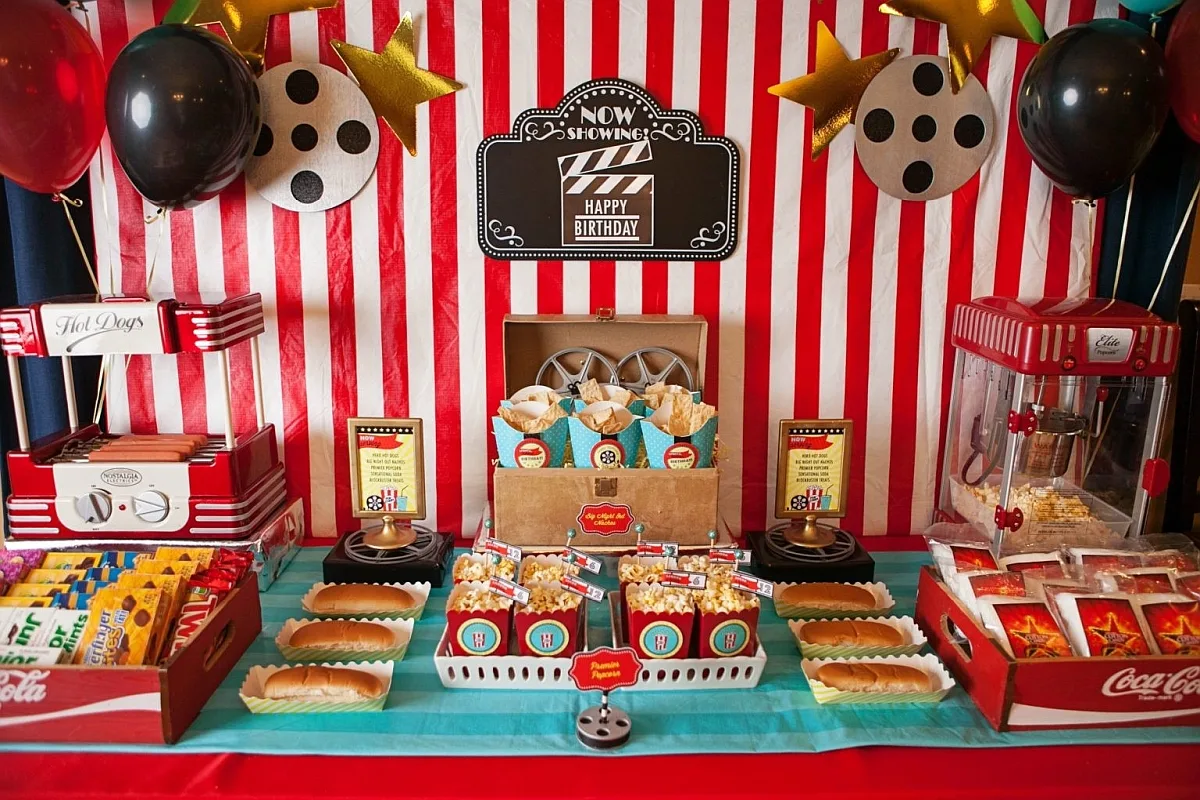 Hang some twinkle lights for extra movie-theater feels. For a unique touch, you can make a popcorn bar with traditional toppings and some unique ones like candy bars and pretzels too. Lastly, create personalized goodie bags with items related to the birthday person's favorite movies or snacks. With these simple steps, you can create a memorable movie theatre birthday parties entrance that your guests are sure to love.
Cinematic Glow-up & Awe-Inspiring Ambiance
Decorating movie theatre birthday parties can be made extra special with lighting and ambiance. Dimming lights create the perfect mood to watch a good movie with friends or family. For an added effect, colorful LED lighting can help illuminate the area in creative ways. And, if you have access to a projector, you'll have the perfect way to project a movie onto a wall, ceiling, or screen.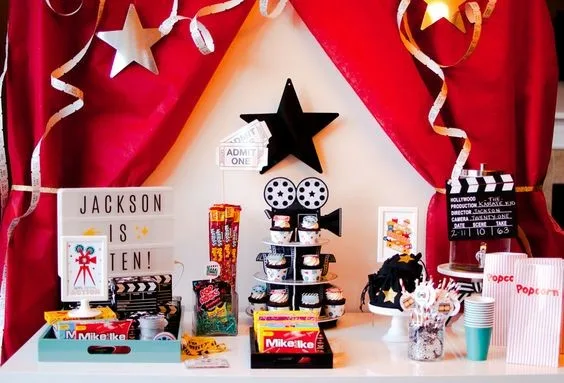 These all make for an exciting and unique birthday party in movie theatre. With a little bit of creativity, your guests will be sure to appreciate the thought you put into making their birthday special! Just remember to keep it fun and safe so everyone can enjoy their time together at the movie theatre.
Epic Entertainment and Activities
Movie theatre birthday parties can be filled with exciting entertainment and activities. Kick off the fun with movie trivia or quiz games, where guests can test their knowledge about films and win prizes. Set up a red carpet photo booth with movie-themed props, allowing everyone to strike their best poses and capture memorable moments.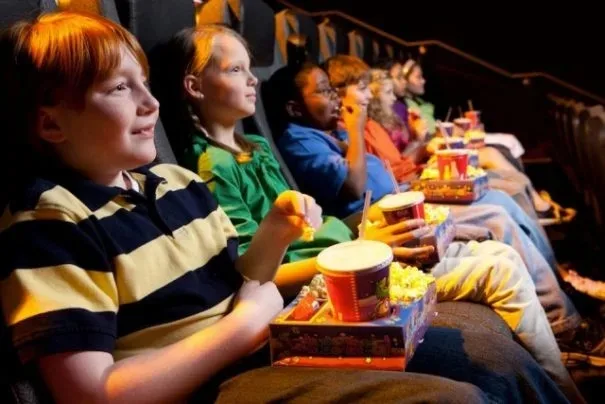 DIY activities can include creating personalized movie tickets or designing movie-inspired crafts. And of course, the highlight of a movie theatre birthday party can be a movie screening, where guests can enjoy a favorite film or a selection of movies. Provide comfortable seating and create a cinema-like atmosphere with dimmed lights and popcorn. By incorporating movie trivia, a red carpet photo booth, DIY activities, and a movie screening, you'll ensure a birthday party at movie theater that's packed with entertainment and enjoyment for all attendees.
Party Swag With Personalized Party Favors And Souvenirs
For unforgettable movie theatre birthday parties, personalized movie tickets or lanyards make excellent party favors. Customize them with guests' names or special messages to add a personal touch. Enhance the cinema birthday party at movie theater experience with popcorn containers featuring custom labels, displaying the birthday child's name, or a movie-themed design.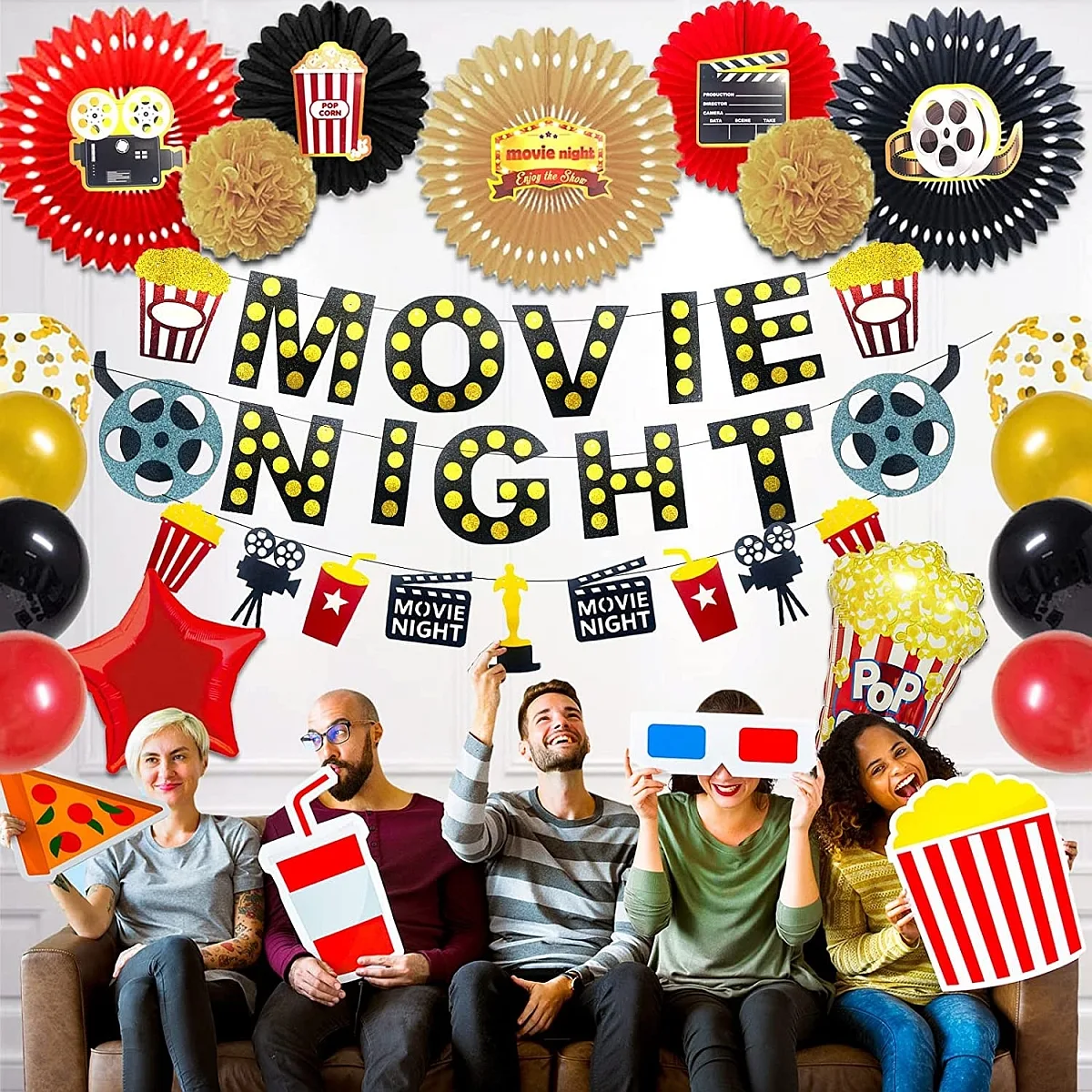 Guests will love snacking on popcorn while enjoying the film. Movie-themed goodie bags filled with treats and small toys are a must. Include movie candies, mini posters, and trinkets that reflect popular films.
Don't forget to add a thank-you note for attending the party. These creative party favors will leave lasting memories of the birthday party in movie theatre, providing a unique and immersive experience for all the guests.
Movie theatre birthday party ideas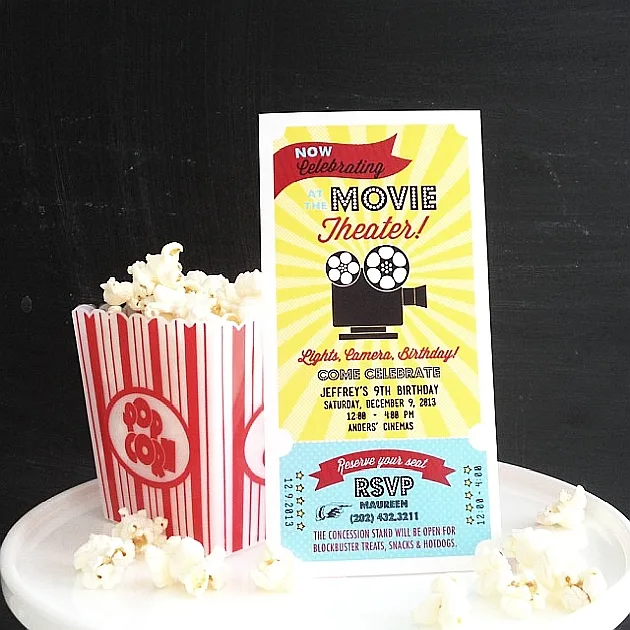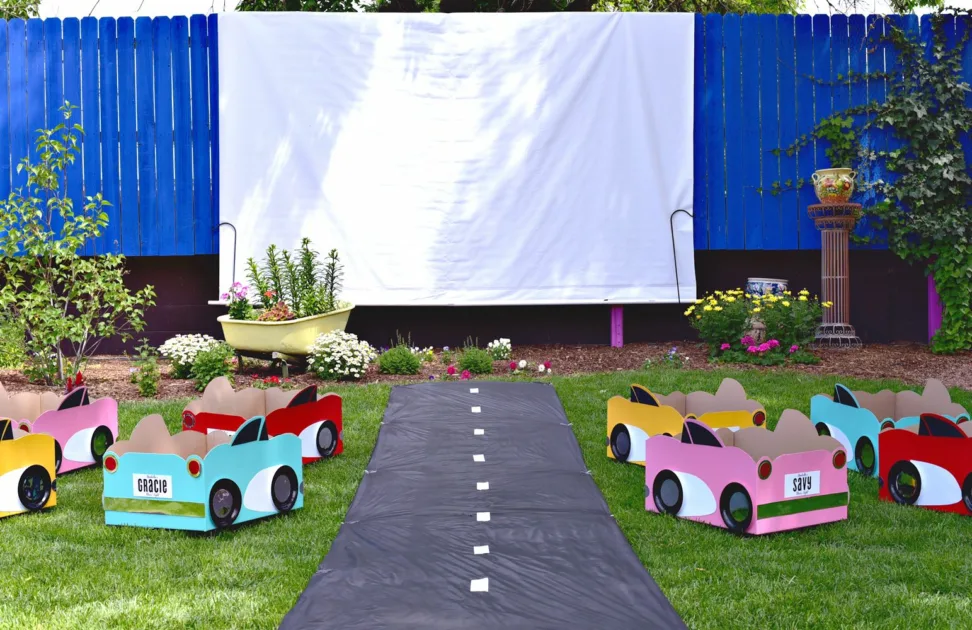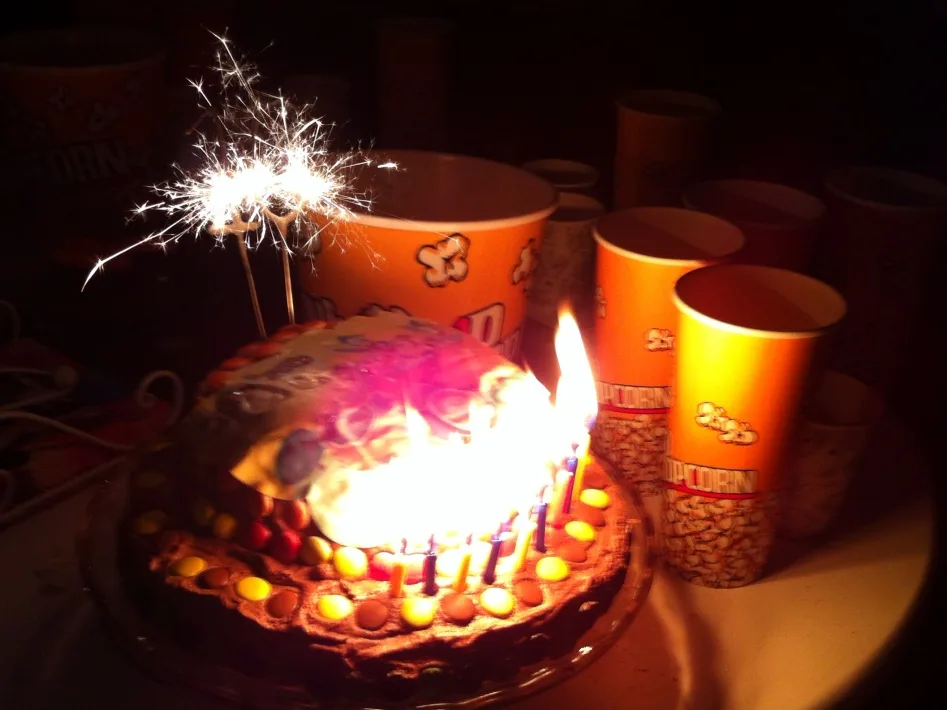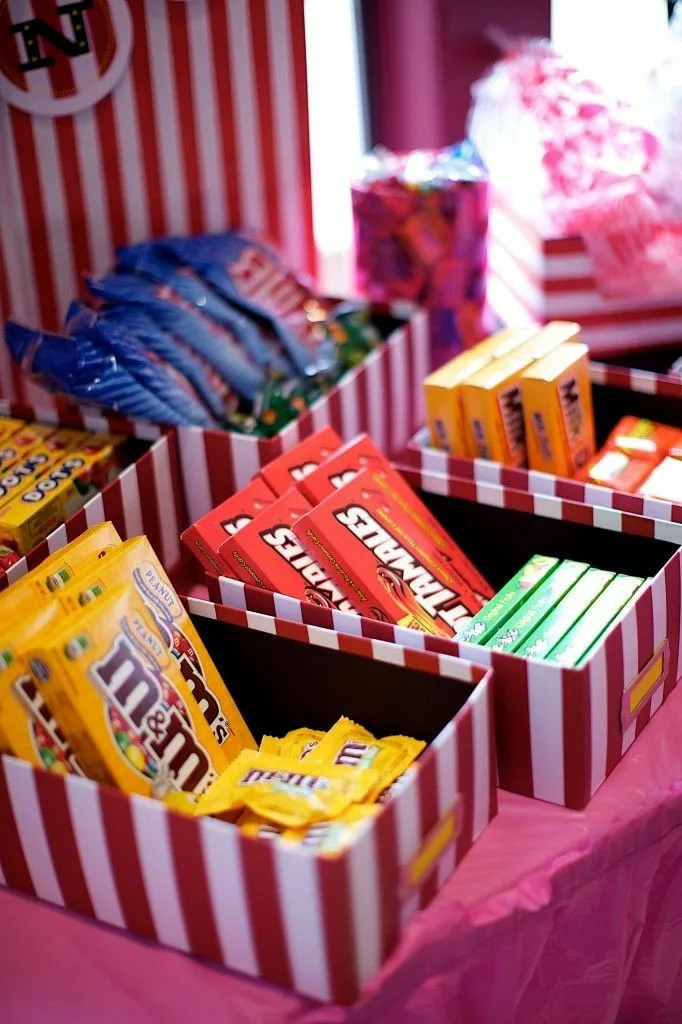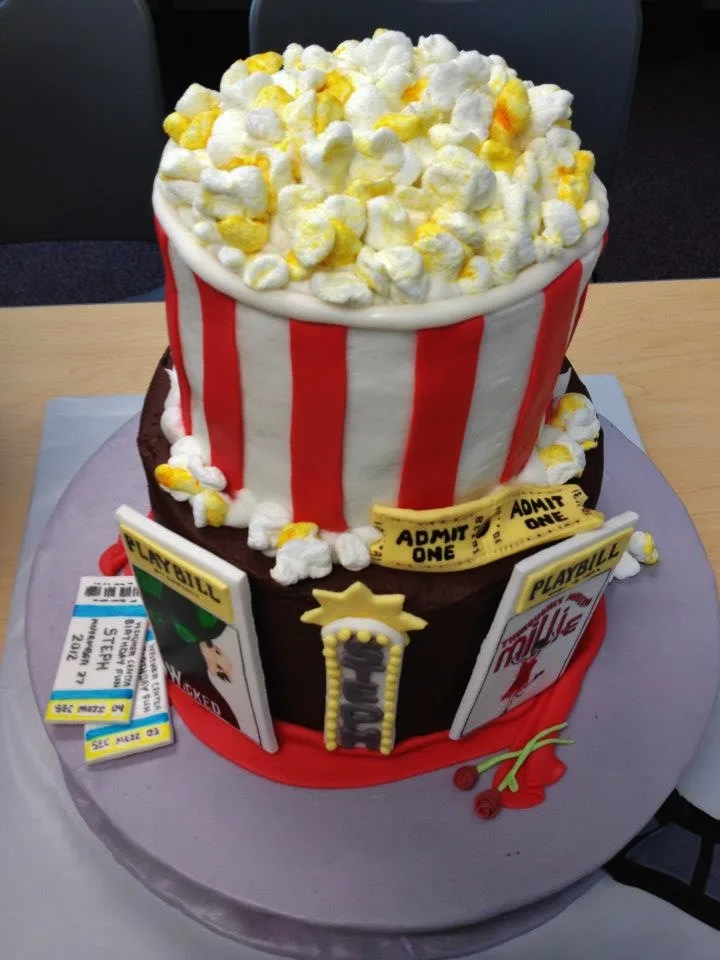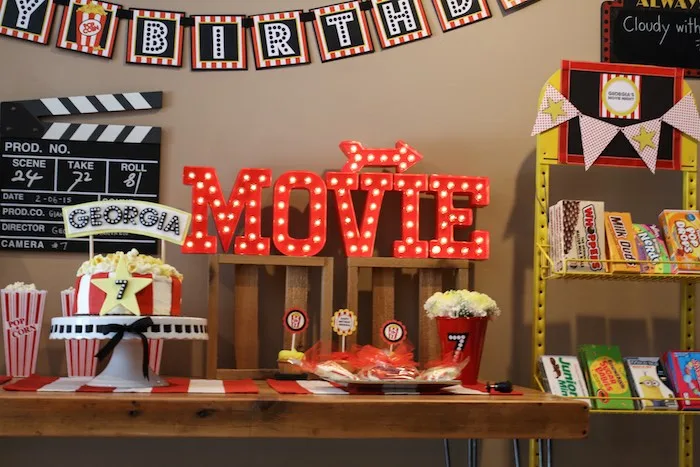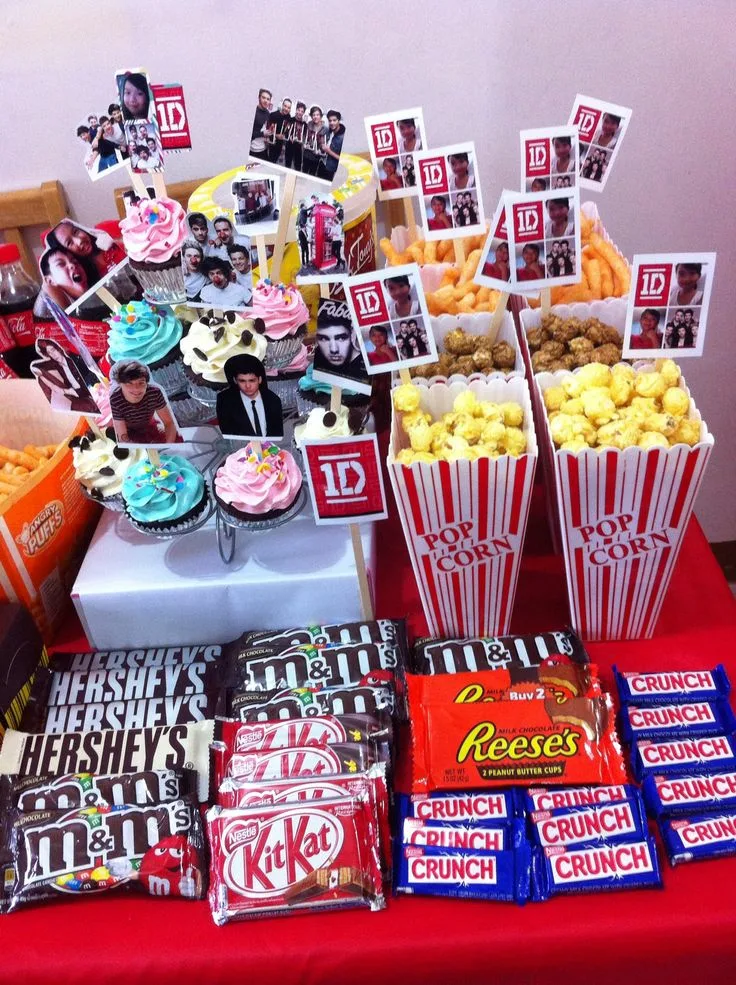 Conclusion
Planning a movie theatre birthday party is sure to be a memorable event– one that your child and their guests will never forget! Embrace creativity with themed decorations, costumes, and personalized touches. Prepare decorations, activities, and favors that match the movie's theme. Make sure you check with theater staff before your event to ensure all is in order for the celebration. Finally, we wish you happy birthday vibes and an unforgettable time celebrating your child's birthday party at movie theater.