Birthdays are a special time of year, and what better way to celebrate than with a garden party? A garden party is perfect for any age group—kids will love running around in the fresh air, while adults can enjoy some delicious food and drink. Also, a garden setting provides the perfect backdrop for an imaginative and unique celebration. Planning a birthday party can be stressful, especially when you're trying to make it fun and creative. But what if we told you that throwing a memorable birthday bash in the garden is possible? With some simple outdoor activities, colorful decorations, and food ideas, your birthday party in the garden will be sure to stand out from the rest.
Planning a Birthday Party in the Garden
Start by setting the tone with festive decorations and colorful table settings. Incorporate games and activities that encourage collaboration and entertainment, like a scavenger hunt or an interactive art project.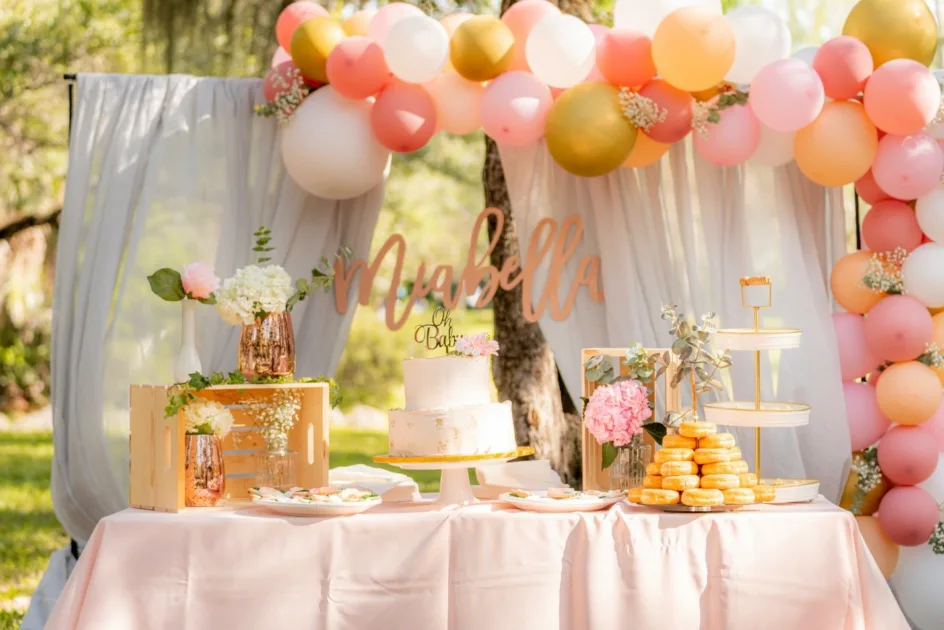 Take advantage of the natural surroundings by incorporating nature-inspired elements into your decor and menu, such as floral centerpieces and fresh, seasonal snacks. These birthday party decoration ideas will ensure that your special day is truly memorable and that all of your guests will remember fondly. So let's get started planning an unforgettable event!
Balloon Arch
It's time to celebrate another year and what better way than with a colorful balloon arch in the garden? The fun and whimsical decor will set the tone for an outdoor birthday party that will have your guests smiling from ear to ear.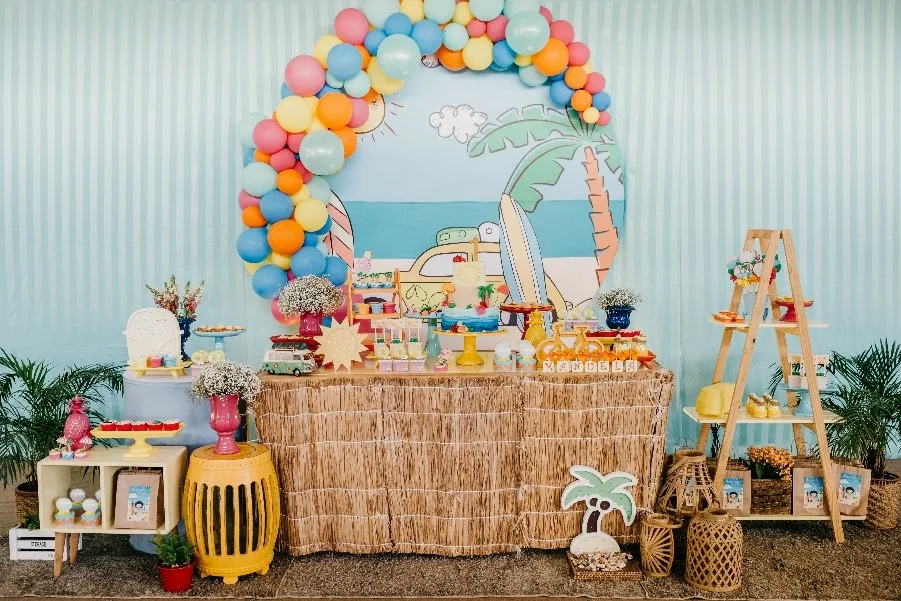 Delicate pastel hues or bright primary colors can both be incorporated depending on your personal taste. The balloon arch can be customized to match the personality of the birthday boy or girl, and it provides a perfect backdrop for photos and making memories. Balloons take on a life of their own as they sway in the gentle garden breeze, adding a playful touch to the festivities. The balloon arch decor is just one of the many thoughtful touches that make this celebration truly memorable.
Happy Birthday Banner
Planning a birthday party in the garden is a great way to celebrate, but why not take the decorations up a notch with a festive happy birthday banner? Stringing a brightly colored banner across trees or hanging it from a nearby fence is an easy way to add a touch of whimsy to the outdoor festivities.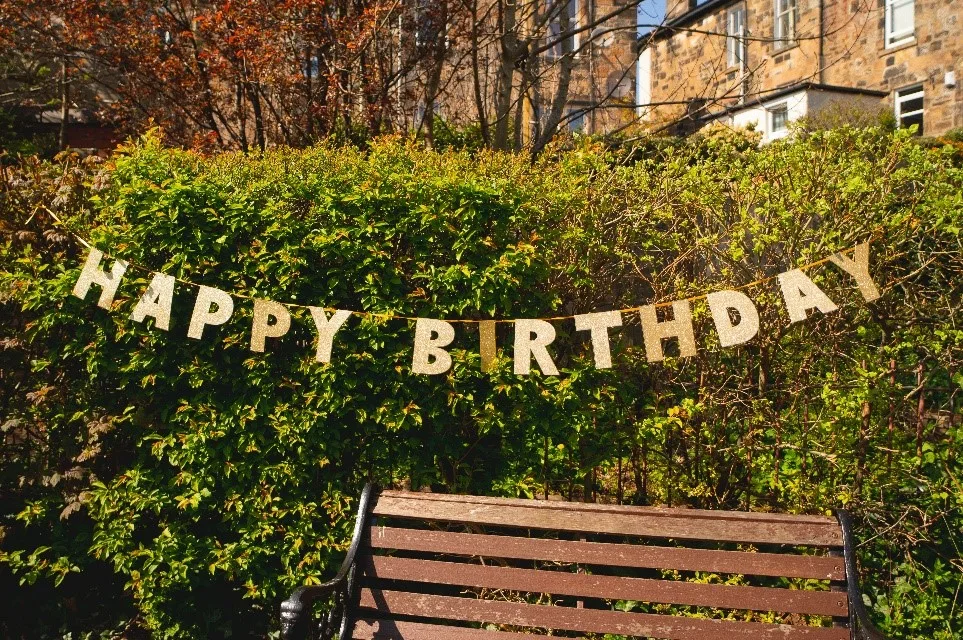 Whether you opt for a classic design or something more personalized, a happy birthday banner is a must-have decoration that is sure to make the guest of honor feel extra special. With endless options for customization and placement, this decoration is a versatile addition to any garden birthday party.
Tassel Garland
Throwing a birthday party in the garden can be a dream come true for many. The beauty and freshness of nature add a whole new charm to the celebration. To make your party even more exciting and visually appealing, adding a tassel garland to the birthday decor can be a great idea.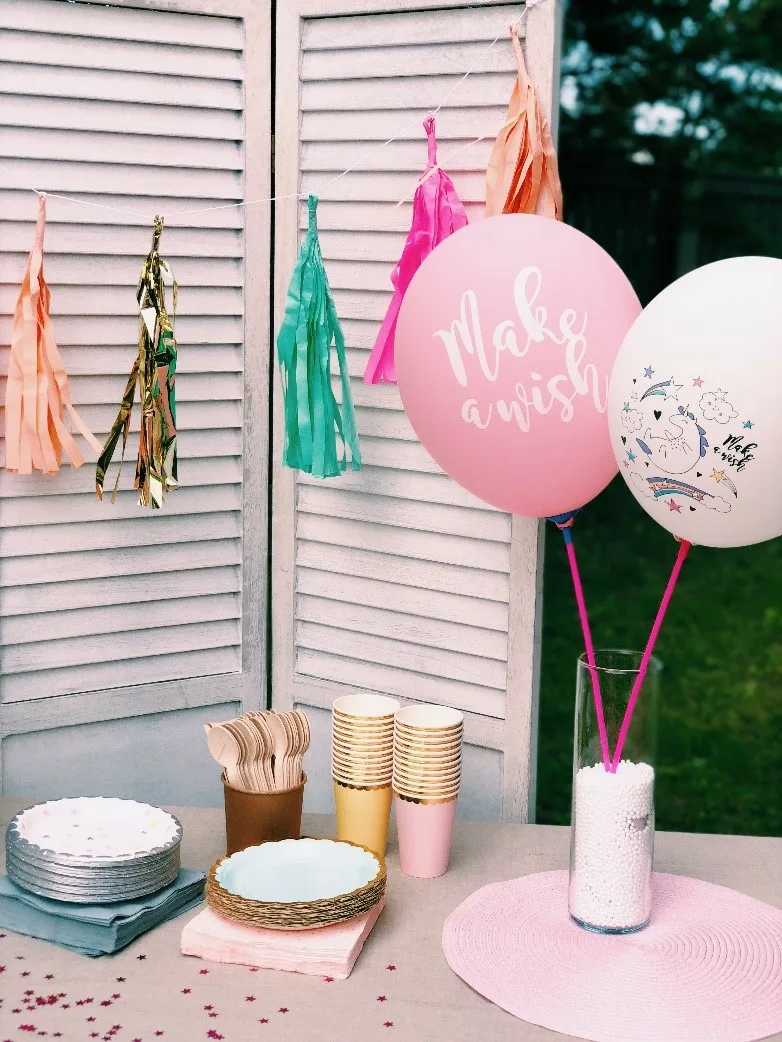 This festive accessory adds a colorful touch to any outdoor celebration. You can hang them from tree branches, drape them along a fence, or even create a DIY photo booth backdrop with a tassel garland. Plus, there are endless color options to choose from to match the party theme. Whether the guest of honor is turning five or fifty, tassel garland decor is a cheerful addition to any birthday celebration in the garden.
Foil Balloons
Birthday party decorations are incomplete without some eye-catching foil balloons as they are a fantastic way to add some color and flair to your garden celebration.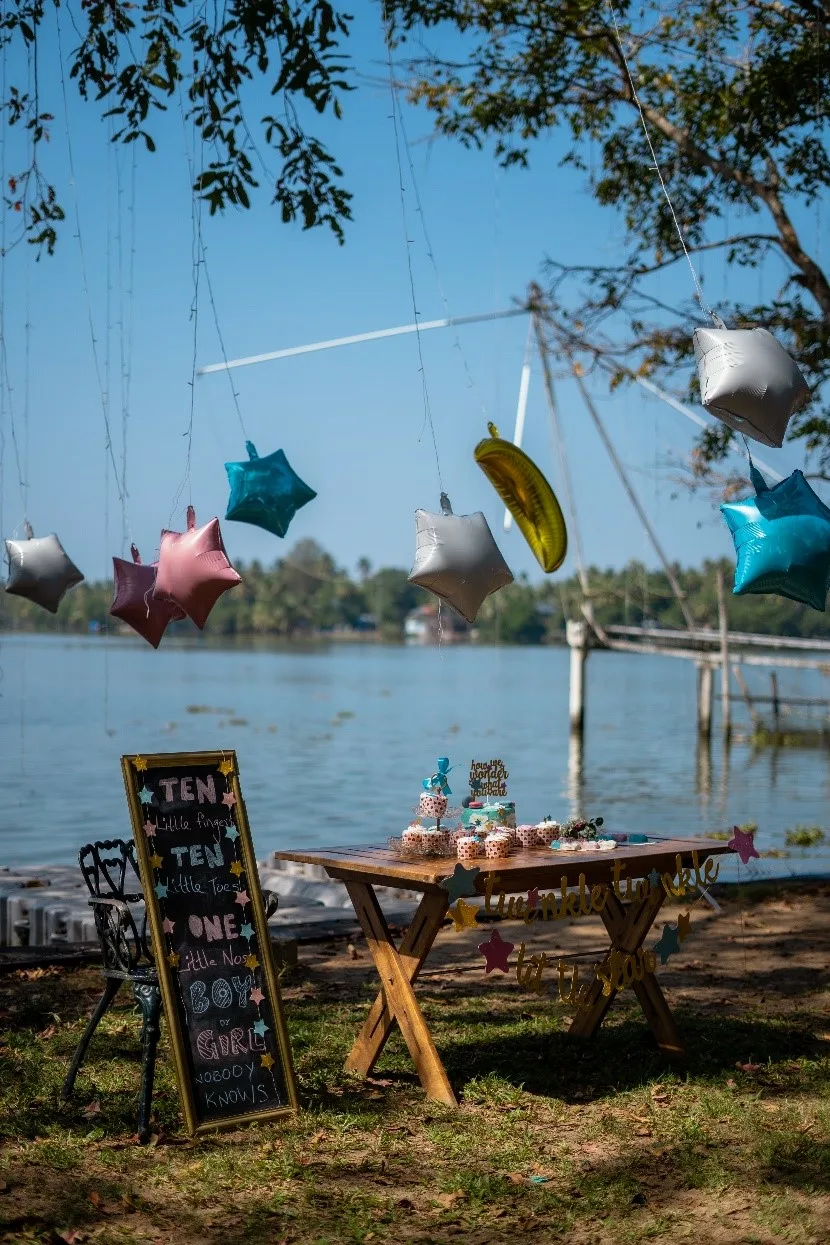 Whether you're hosting a gathering for young children or an adult milestone birthday, they come in a variety of shapes, sizes, and colors, and can be easily hung or arranged to match your theme. Imagine a bouquet of shining gold star-shaped balloons adorning the garden fence, or a giant number "2-1" balloon arch over the entrance to showcase the milestone birthday. You can arrange balloon bouquets in vibrant shades of pink, yellow, and blue to create a festive atmosphere or spell out the birthday boy or girl's name in giant balloon letters. To add some whimsy, consider adding a balloon arch as a backdrop for photos or scatter individual balloons around the garden to surprise and delight your guests.
Bulb String Lights
A garden party is a perfect way to celebrate a birthday, and adding bulb string lights to the decor is a fantastic way to create a magical atmosphere. With their warm, inviting glow, these lights instantly transform any space into a festive wonderland.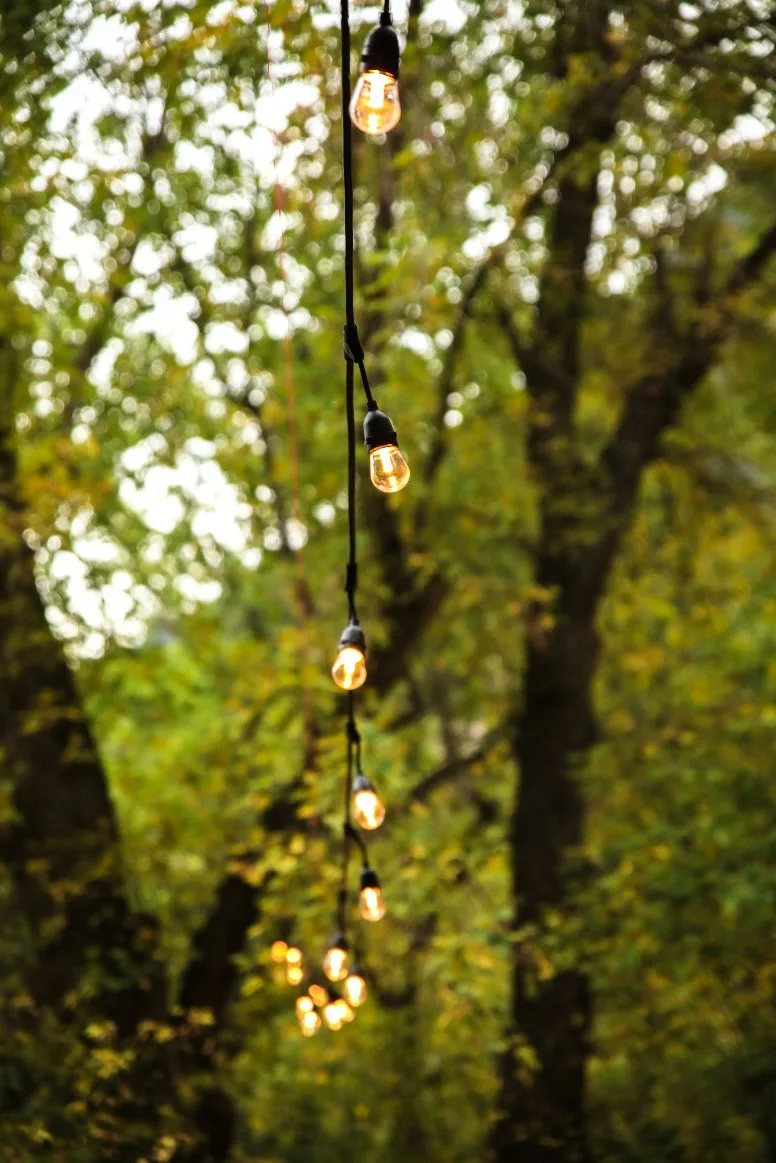 Hang them in trees, drape them across tables, and twist them around pillars to create a whimsical ambiance. You can choose from various colors and styles, such as rustic Edison bulbs or vibrant multicolored strands. The possibilities for birthday party light decoration with bulb string lights are endless! Make your birthday party stand out by incorporating these lights into your decor for an unforgettable evening under the stars.
Garden Birthday Party Ideas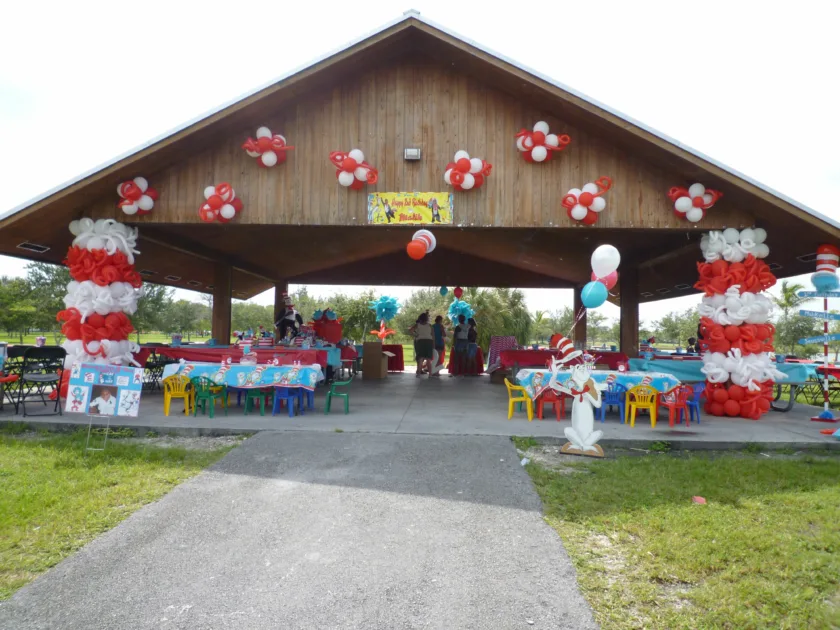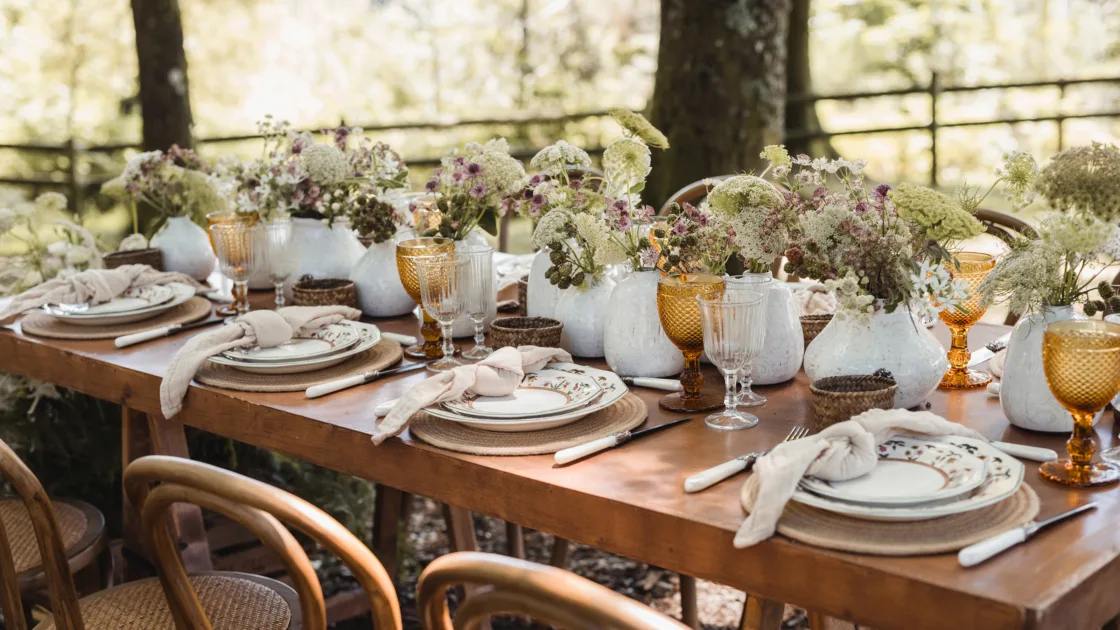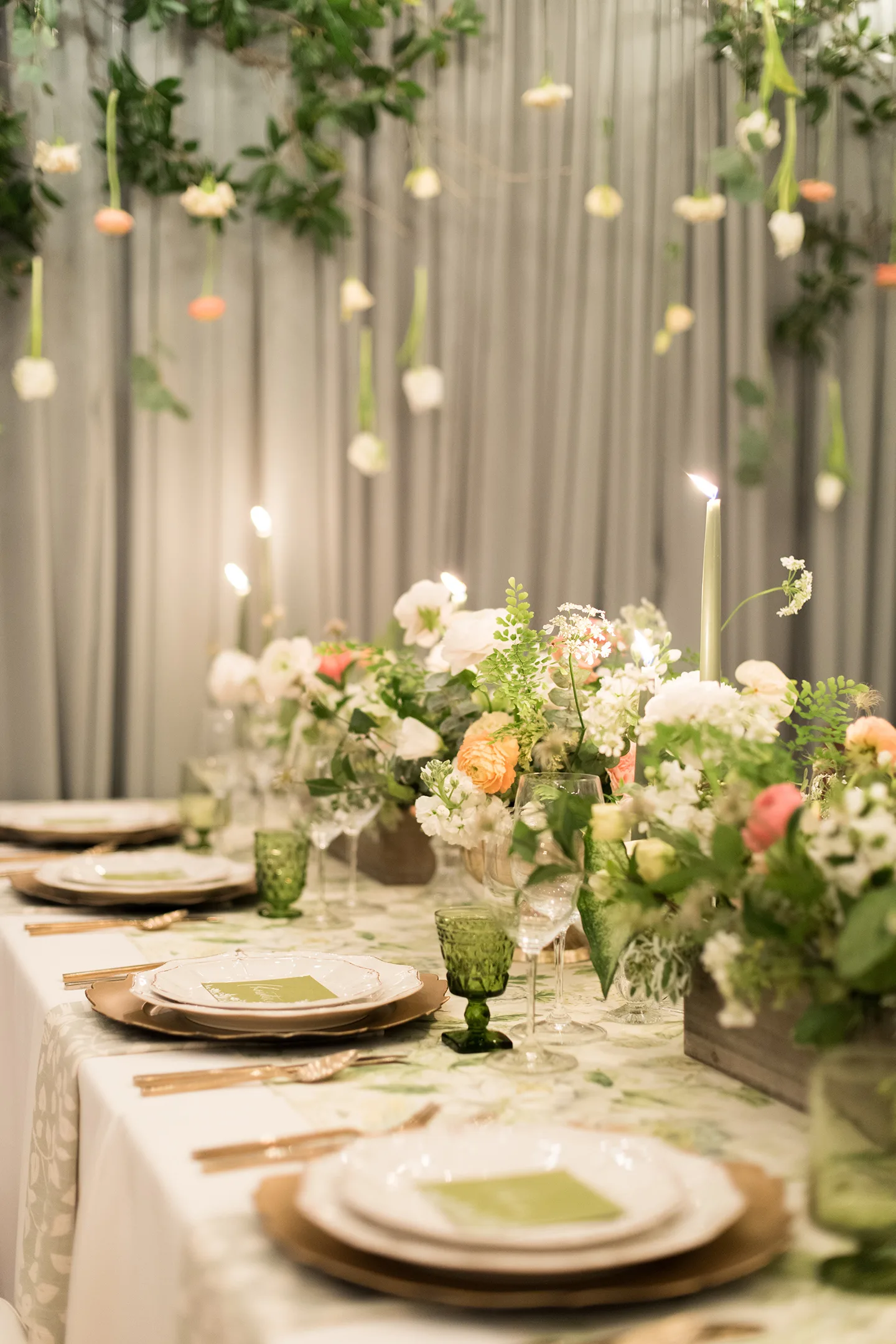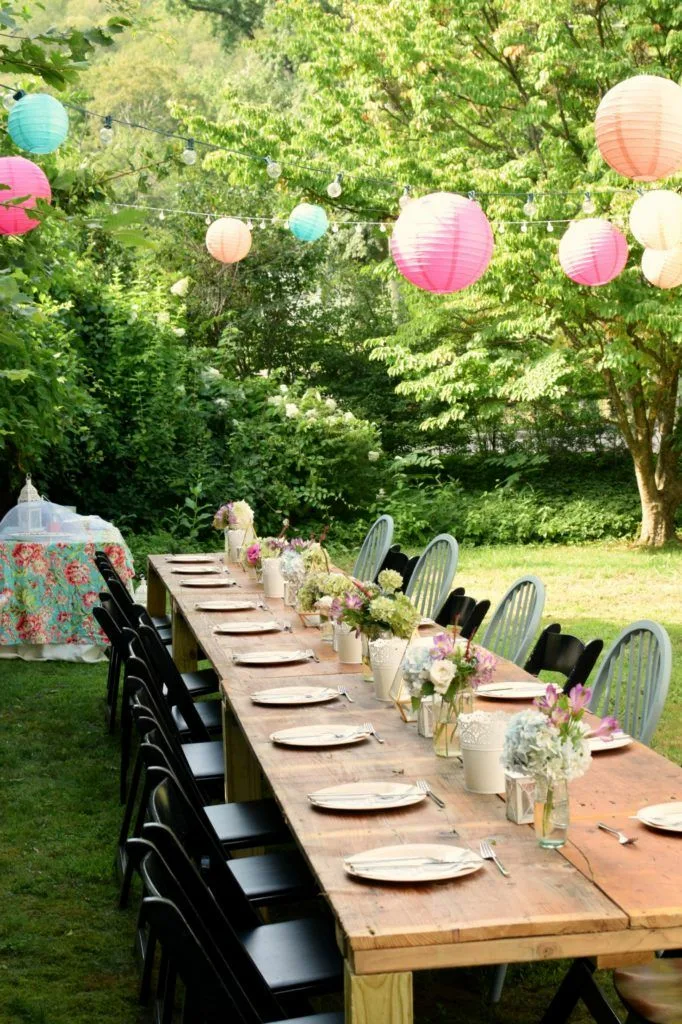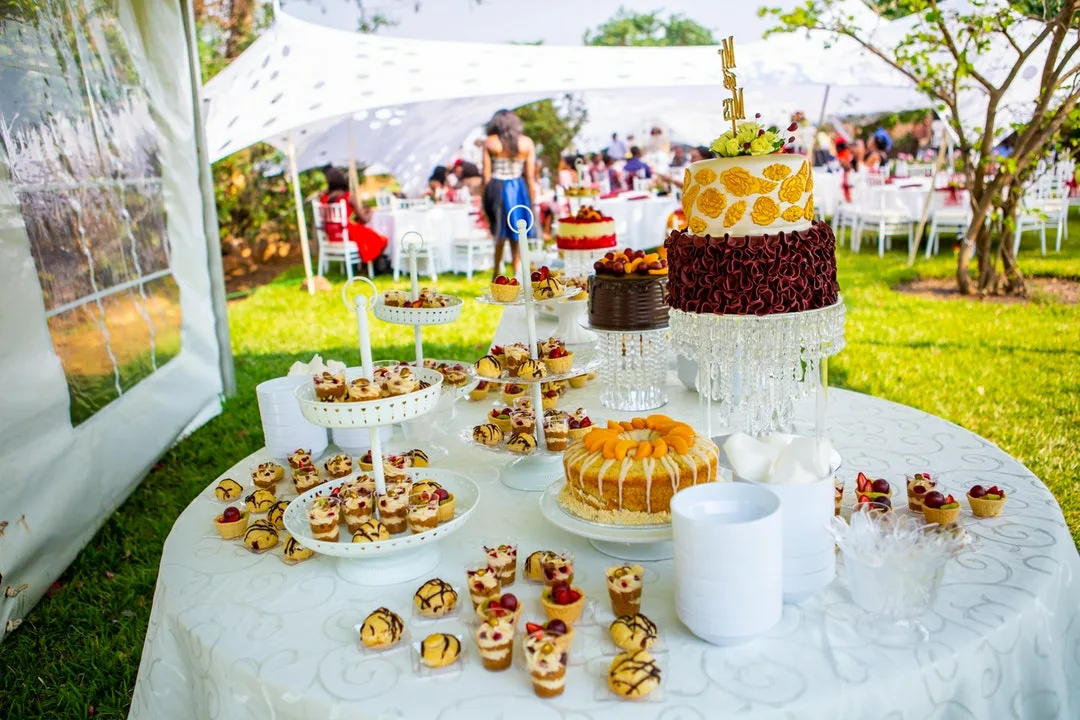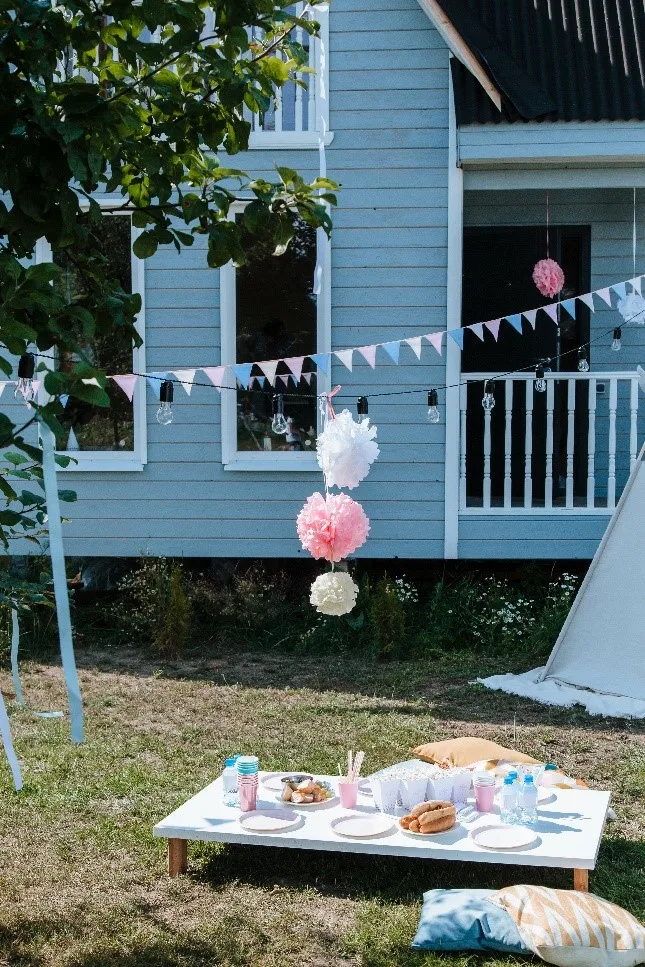 Conclusion
With all of these tips and ideas, you can be sure that your garden birthday party will be fun, unique, and memorable. Be sure to plan ahead and make lists so that come the day of the event, everything is organized and ready to be enjoyed. Above all else, enjoy yourself and appreciate the beauty of being surrounded by friends and family in your own home's garden—nothing can compare! And who knows? Maybe your creative birthday party in the garden may just spark a new-found passion for gardening! Ultimately, with some planning and execution, you can ensure that everyone celebrates a beautiful day full of laughter.