The end of winter hibernation is always fascinating as it transforms humans into social butterflies. If your tiny one has a Spring birthday, you're fortunate. The baby's birthday month falls exactly between cold and gusty Winter and too-hot-to-handle Summer, making an outdoor birthday celebration a possible selection.
Seasonal Birthday Party Decorations
With warmer weather in the air and nature coming to life, spring is a rich and lively time to plan a kid's birthday party; an apt time to think out of the box and add some spring flair into your events.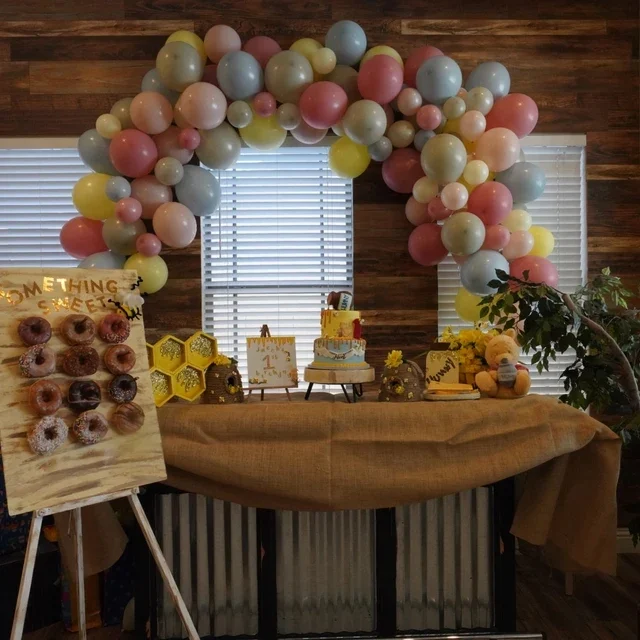 Here are a few birthday party theme decorations for Spring babies with a focus on bright colors and plenty of fun. These spring birthday themes will appeal to all ages and the birthday person will think about it for years to come. Get inspired and incorporate these ideas to have a noteworthy happy birthday décor for your special ones.
A Splish-splash Pool Party
Do not underestimate the spring parties that instinctively pop up for no other reason than just to hang out with your friends. Throw a pool party to mark the birthday celebration of the springtime baby. If you have a pool and warm weather in the spring, kick off the swimming season with a pool party or pack up your pool noodle and make your way to the local pool or an indoor water park.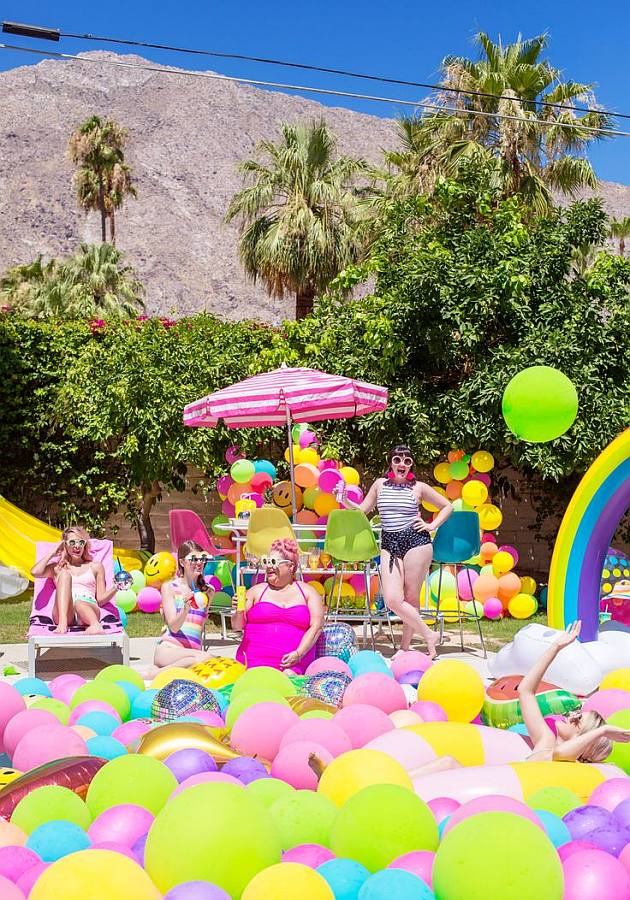 Bring the birthday boy/girl with their BFFs for a wild, splash-filled bash. Pep up an April birthday event with rain-inspired birthday party decorations and activities. For a fancier affair, spruce up the poolside with pom poms, birthday banners, confetti and birthday balloons to elevate the jubilation as it will instantly revamp any dull space into an excitingly cheerful realm with an extra dash of shine and sparkle.
Horticulture Garden Themed Birthday Party
Botanical gardens often have a segment with cherry trees and lilac trees that would make the perfect backdrop for this theme to celebrate the birthday celebration in combination with the Cherry Blossoms festival. Plan the horticulture-themed party outdoors with a multicolor palette which complements the happy birthday décor so that the birthday kid will cherish the springtime party.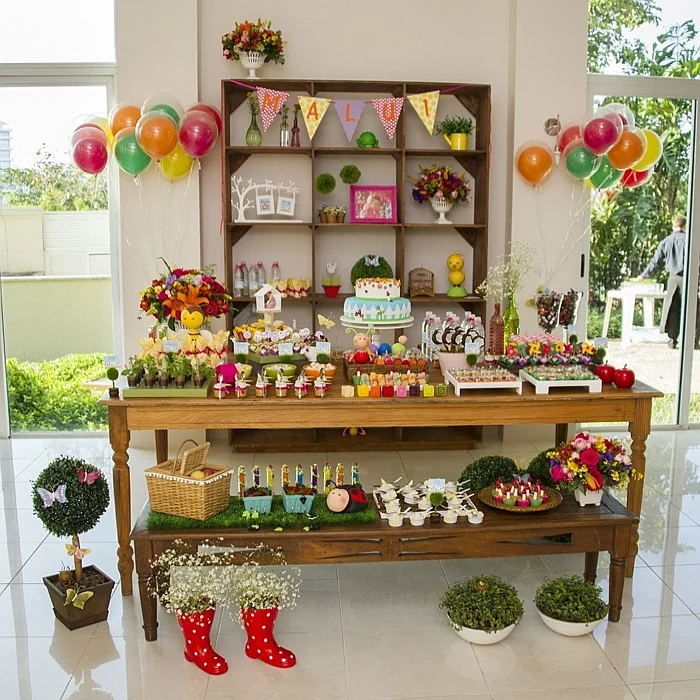 Spring and summer are the seasons to revive, renew, and rejoice. Toast to the season in style with floral garden party ideas—from elegant happy birthday yard decorations to party favors that grow. Fresh blooms are widely available this time of year and make for the ultimate happy birthday decoration as spring centerpieces.
Celebrate a Jovial Birthday Carnival
Birthday celebration has become another occasion to keep up with the Joneses and to have Pinterest-perfect images for your Instagram feed. Whether a Caribbean Carnival or an Italian masquerade ball, a carnival party theme will heighten the dramatic flair and exhilaration of the birthday celebration.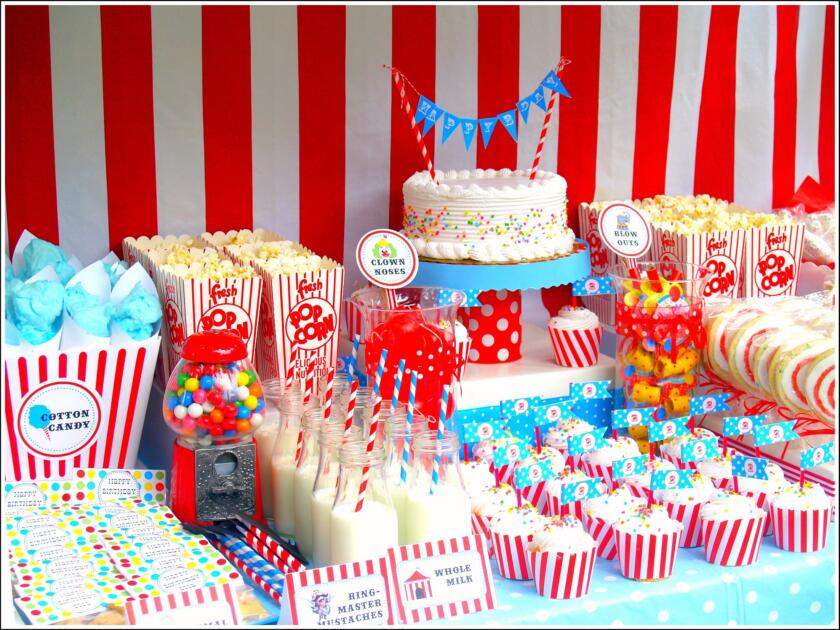 In the milder weather, one can also bring a nostalgic spring carnival theme to life with game booths. It is a seamless way to instil energy into the party and it provides you with a range of creative happy birthday décor options when it comes to the arrangement of the kids' party.
Tropical Pastel Drink Party with Sorbet Effect
Pastels are often associated with spring and are simple to integrate into a party theme. Dress up the table using hues of soft yellow, mint green, and pale pink. Mix up frostings for baked goods with just a hint of color. Rather than a quirky dessert station for your birthday celebration, the star of the birthday party should be a menu of tropical cocktails, smoothies, popsicles and blended drinks.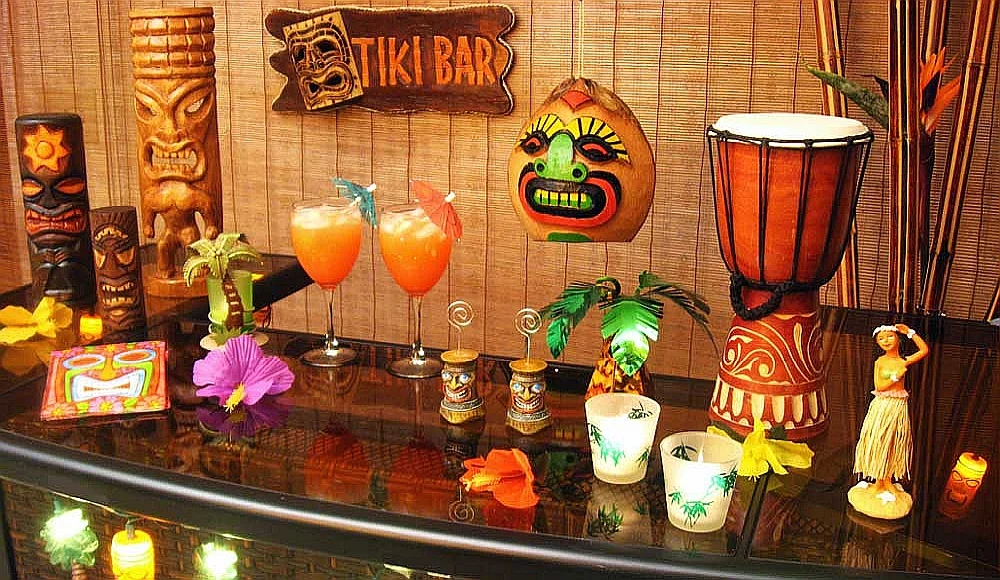 Decorate with pastel hues to play up the party theme and use cute little umbrellas along with slices of fresh fruit, to add to the drinks. Moreover, with its pastel color palette and refreshing flavors, sorbet makes an exceptional food for a spring party. Serve the sorbet on a tablescape that uses coordinating pastel colors. And decorate with some streamers, flowers or balloon decoration in subdued tones.
Birthday Party Themed Decor Ideas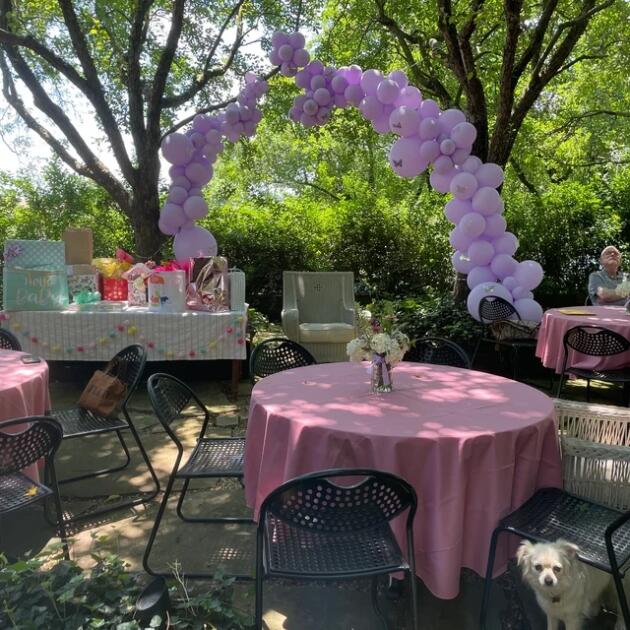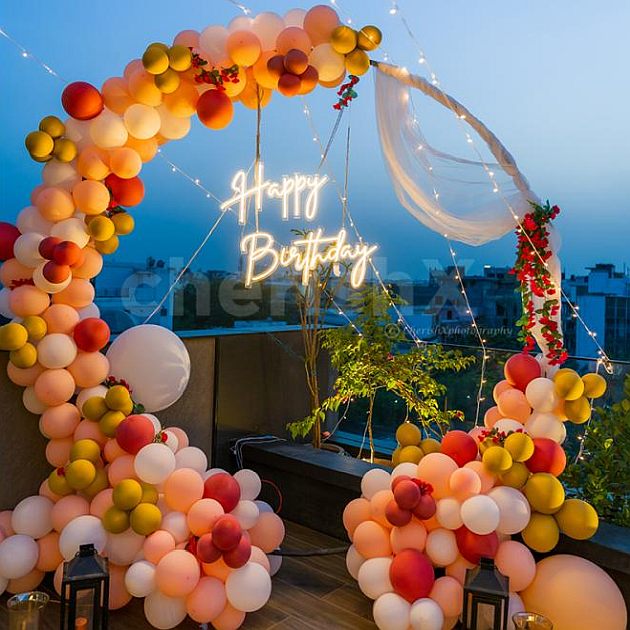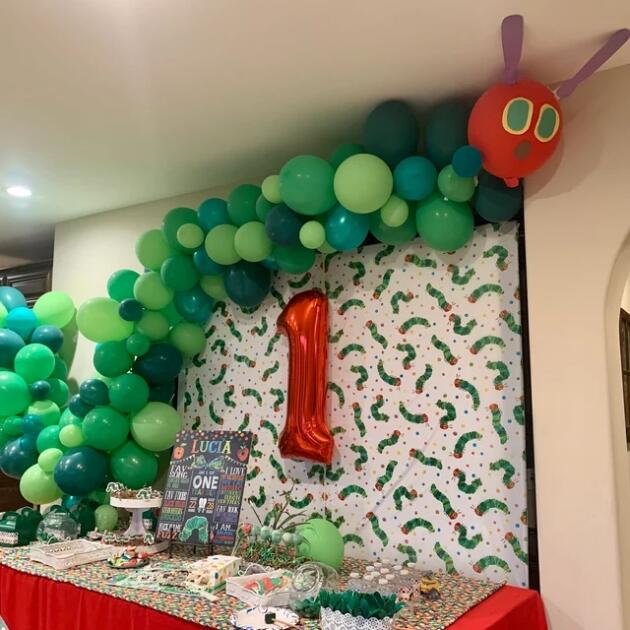 ❤️❤️❤️ https://t.co/VTJAtuP2ew

— EventHomeDecor (@EventHomeDecor) September 14, 2022
Conclusion
Celebrate your spring baby with one of these awesome birthday party themes and enjoy a day full of merriment and jubilation.