Happy birthday décor or party ideas are always fun filled as it gives the opportunity for people to go shopping either online or in person. This allows people to see a lot of new décor items at sale and come up with new interesting suggestions as well.
But it is even more fun when people start involving DIY ideas with décor products they buy or with the ones available at home. This brings out the creative artist inside them and sets up the vibe for the party as well.
Brighten Up, Lighten Up!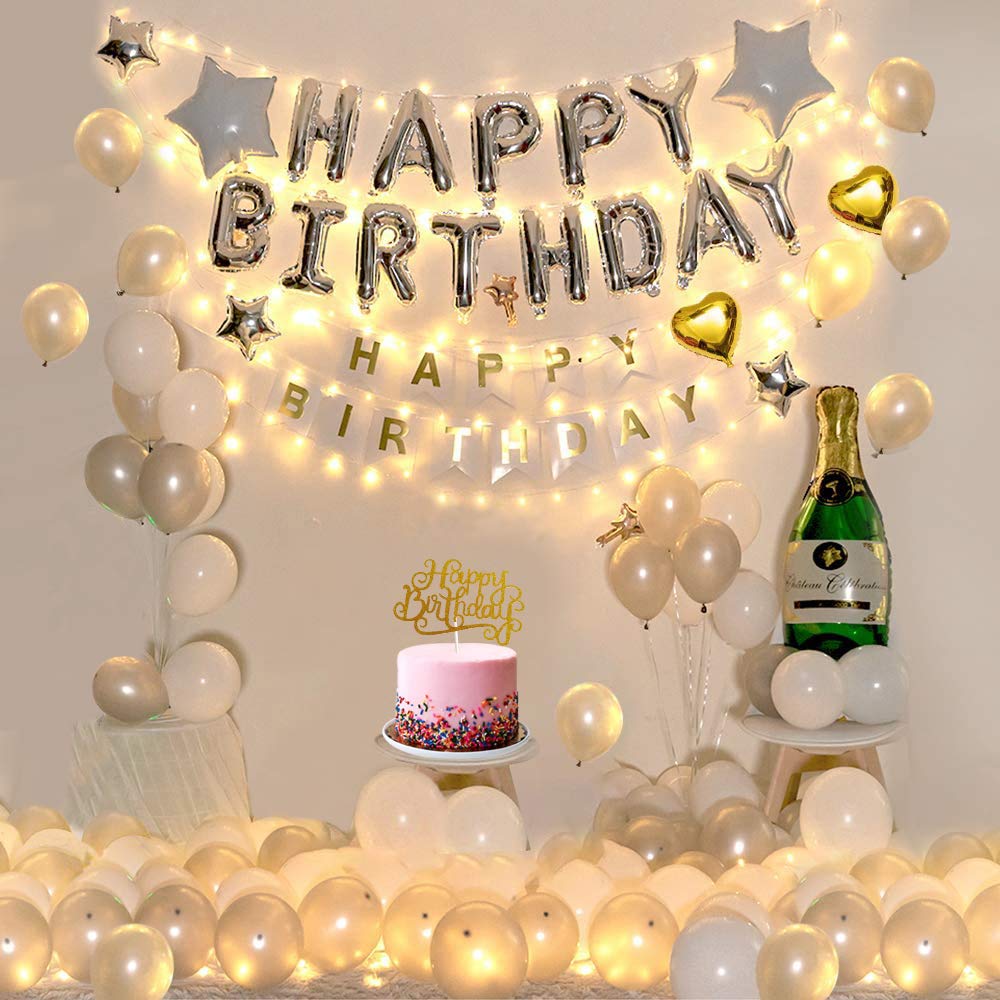 Happy bday décor and birthday celebrations are always fun oriented as they light up the faces of the guests with smiles and laughter. And so it becomes even more exhilarating when the party décor ideas involve lighting as its main theme.
Using lighting décor such as LED strings and cotton balls establishes a brilliant ambience for the birthday celebration and the party.
Wound Around The LED Strings
The LED string lights bring the happy birthday décor to life with their gorgeous illumination. They make the birthday party decoration look visually alluring and irresistible. The advantages of using these LED string lights are the facts that they are operated by batteries and are very flexible too. So it is very easy for the hosts to use them almost at every nook and corner of the house or the party hall for decoration.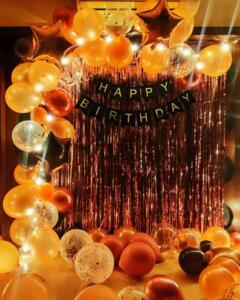 LED string lights
These LED string lights can be wound around any party supplies used for happy birthday décor such as the tassel curtains used as part of the wall décor and even around the PVC bubble balloons.
They can be hanged on walls as well to create stunning artistic signatures that will shine bright till the end of the party. These LED string lights operate on batteries and so they are waterproof as well. So these can be submerged inside vases with water creating a visually appealing and captivating sight at the party.
The Cotton Ball Decorative Lights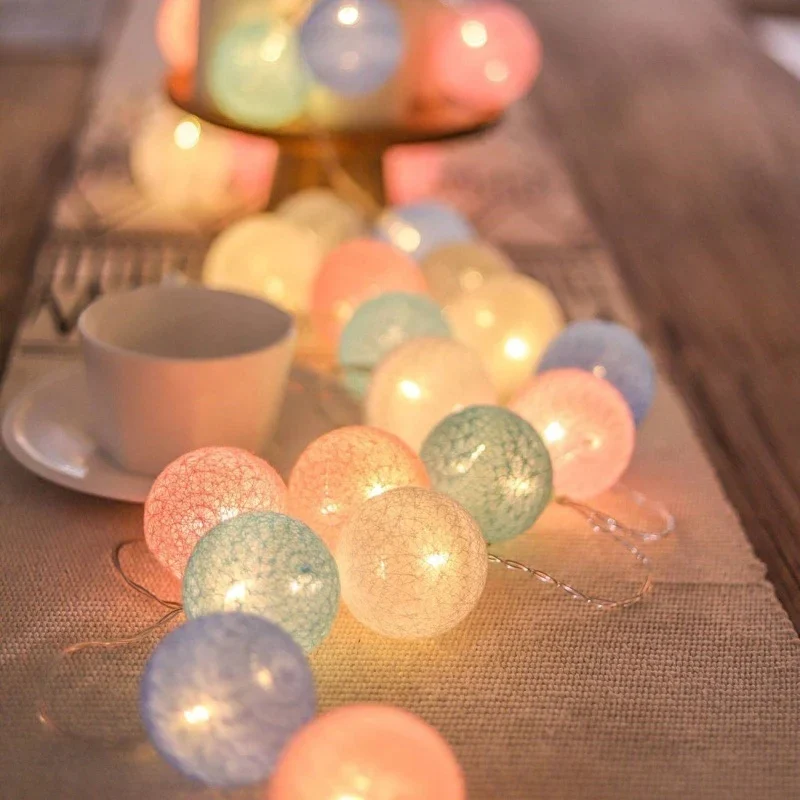 When it comes to happy birthday decoration, the cotton ball LED decorative lights find a definite place among the party supplies. These are LED lights covered with small ball like coatings made of different colors. And hence when these are used for decoration for birthday celebrations it portrays sheer brilliance of color décor around the house.
Cotton ball LED decorative lights
These cotton ball LED decorative lights too operate with batteries and look good when they are hung near doorways and windows. But they look their beautiful best when they are tied across the table where the birthday cake will be placed. They can be wound around the balloon arches as well to give those colorful balloons a scintillating look.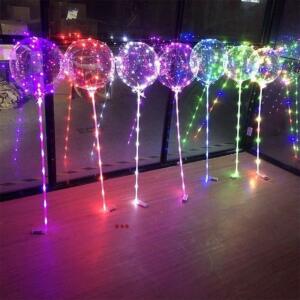 The multicolored LED Lights in Varying Shapes
The LED lights that come with multicolored illumination and that too in unique shapes such as stars and butterflies are very popular among party favors and party supplies used for happy birthday décor.
These LED lights with shapes can be hung around anywhere imparting a brilliant look and tone to the party which keeps the guests entertained visually.
LED lighting décor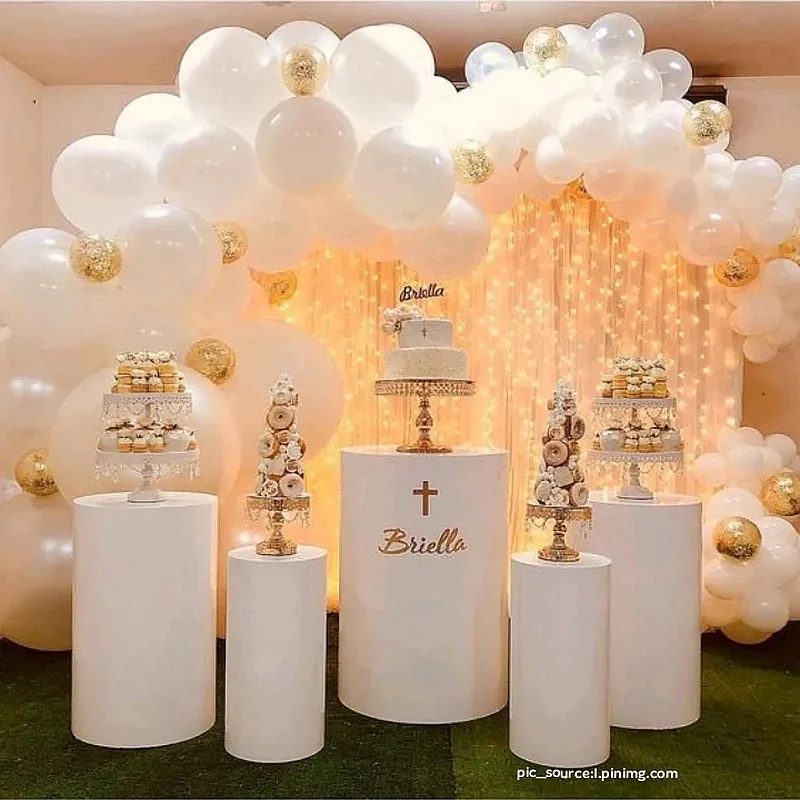 Kids are very fond of this type of LED lighting décor as they find them very enticing and magical. They can be used alongside the backdrop curtains and arches lending an extravagant touch to the happy b-day décor.
❤️❤️❤️ https://t.co/VTJAtuP2ew

— EventHomeDecor (@EventHomeDecor) September 14, 2022
DIY Decor Ideas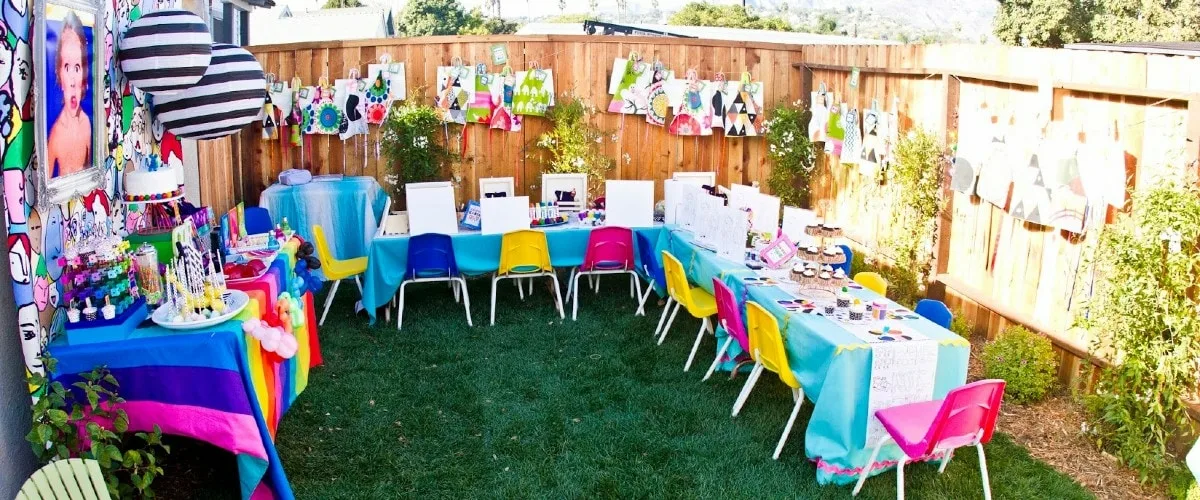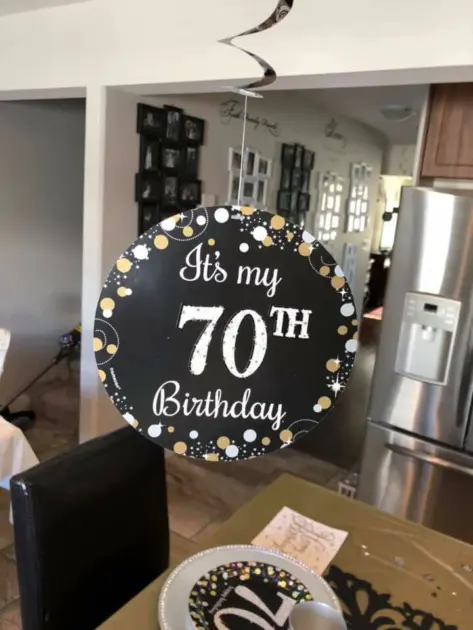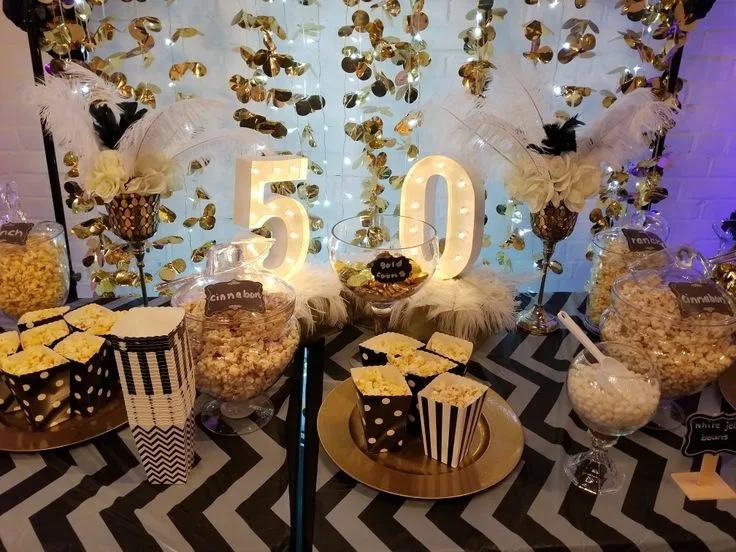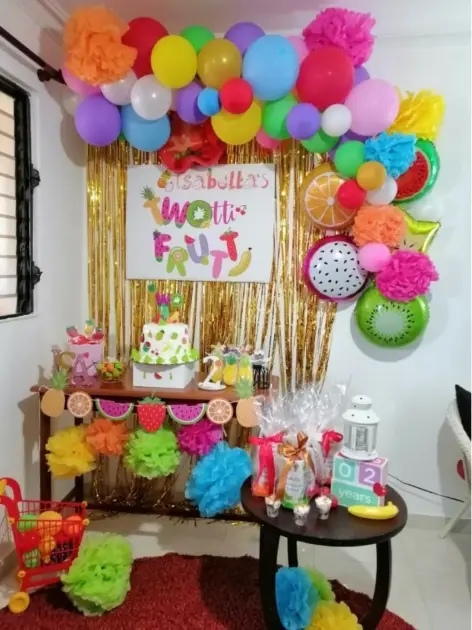 Just adorable…
@eventmastersbiz @BridalSugar #cakes #partytime #birthdaygirl #birthday pic.twitter.com/P33FRkJyqU

— BridalSugar – Wedding Resource & Directory (@BridalSugar) February 22, 2023
Conclusion
The LED DIY lighting party ideas come in very handy for birthday décor as they create a sense of awe and grandeur with their beauty. This lighting decoration creates a sensational ambience and lifts the spirits of the guests having a wonderful time partying and keeps the mood up till the curtains come down.