Gone are the days when people used to visit the nearby store on the eve of their birthday and pick up randomly whatever appealed to their eyes for their birthday.
There is a rapid shift towards specialization in every sphere of life, be it in the medical field or event management. People want to concentrate on a particular need to address it in a better manner. And it is paying off. No wonder theme-based birthday parties are catching up very fast.
Fun Themes for Birthday Parties
The theme for a birthday celebration is determined by several factors such as the gender of the birthday person, guest age, and age of the birthday person. It means that you have to choose a theme that would be loved by the guests as well as by the person whose birthday is being celebrated. For instance, if you are going to organize a kids-only party, you'll have to select the theme accordingly. Birthday parties are broadly classified into Kids Only, Adults Only, and Any Age. However, it can be hard to decide on a party theme.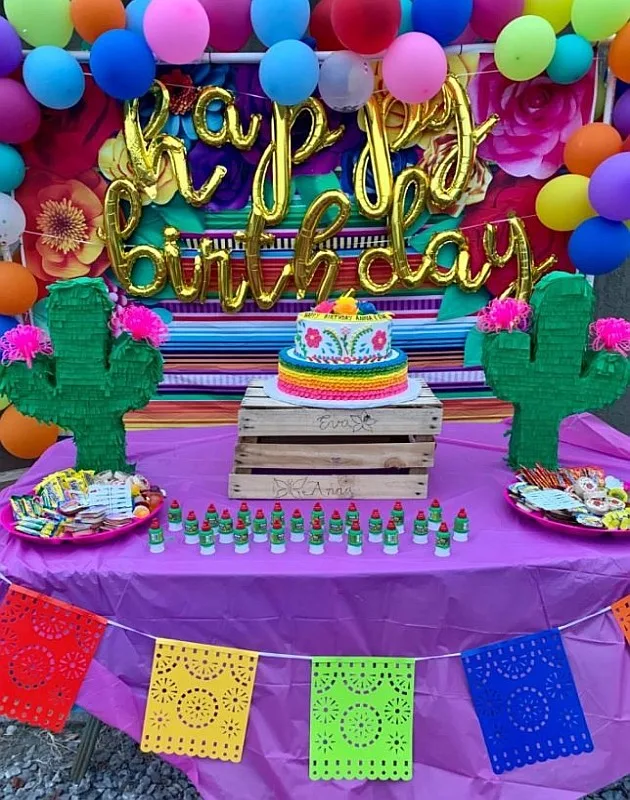 Happy birthday theme decorations
Choosing Happy birthday theme decorations that you and all your guests will enjoy can be harder. That is why we have created a brief list of birthday themes and happy birthday decor here to help you in your planning. Once you have zeroed in on the theme for the party, you have to select theme decorations that will go well with it.
Birthday Themes for Kids Only Party
For a kids-only party, select a theme that kids love. You may try the circus theme, princess theme, or the cotton candy theme, read on to get inspiring ideas.
Princess Theme
The best happy birthday decor for the princess theme would involve a lot of bright colored flowers, vines, elegant candle holders, and LED lights. Cinderella carriages and pink-colored outfits perfectly fit the bill. Crown cake topper and Cinderella slipper are a must for a princess theme party. You have to carefully choose your party favors as it should remind your guests of the gala time, they had spent with you.
Cotton Candy Theme
Can you think of a birthday party for kids without any sugar or candies in it? That is why nothing is sweeter than a cotton candy theme for kids. You can highlight this theme with a cute cake adorned with sweets. Other happy birthday decor items that are needed for this party include ice cream cone cupcake toppers, cotton candy garlands, cotton pink marquee light sign, and more!
Woodland Birthday Theme for any Age
The woodland theme is a theme that would be loved by people of all ages and genders. It is a sure way to hold nature lovers in awe. Woodland is a place where magical things seem to happen all the time. Plan a lovely surprise at every stage and step of the party for this theme. Party supplies for this type of party include hanging vines, flowering branches, mossy logs, bird nests, and tree stumps.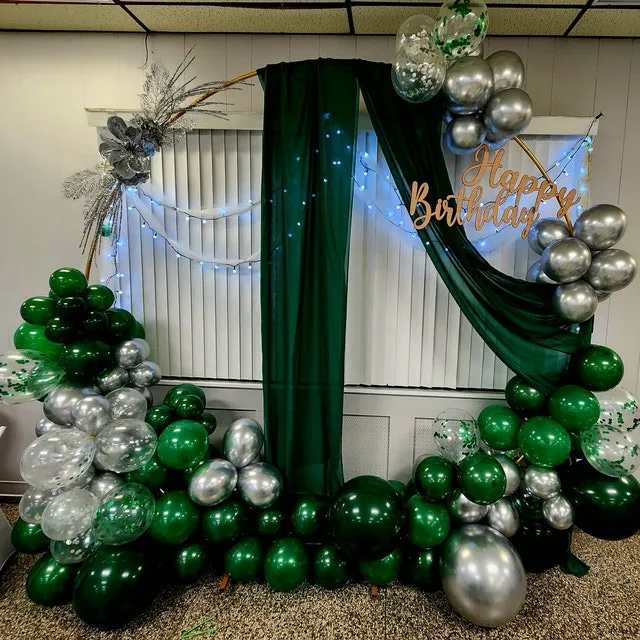 Prom Birthday Theme for Adults Only
The prom theme is a great idea for adults who want to relive their teenage years. For this type of party, you can let your guests come in formal dresses. A sassy suit for all, colorful balloons, photo backdrops, and DIY flower arrangements make perfect choices for happy birthday decoration for adults. You can top it up with a great feast and cheesy music.
Personalized Birthday Decorations
They add a special touch to any celebration by featuring the honoree's name, photo, or favorite interests. These unique decorations can range from banners and balloons to custom-made centerpieces, cake toppers, and photo frames.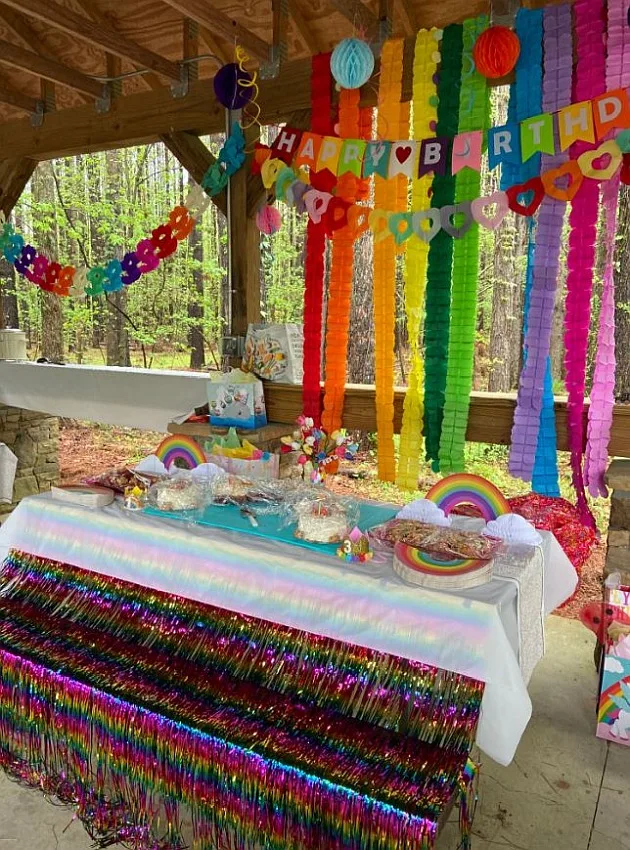 Personalized Birthday Invitations
They allow guests to feel appreciated and give a personal touch to the event.
Personalized Birthday Cake
With the option to add their favorite flavors, toppings, and custom decorations, it shows how much thought and effort was put into making their birthday celebration unforgettable.
Personalized Birthday Banner
It can be customized with the name, age, and favorite color of the birthday person to make them feel special on their special day.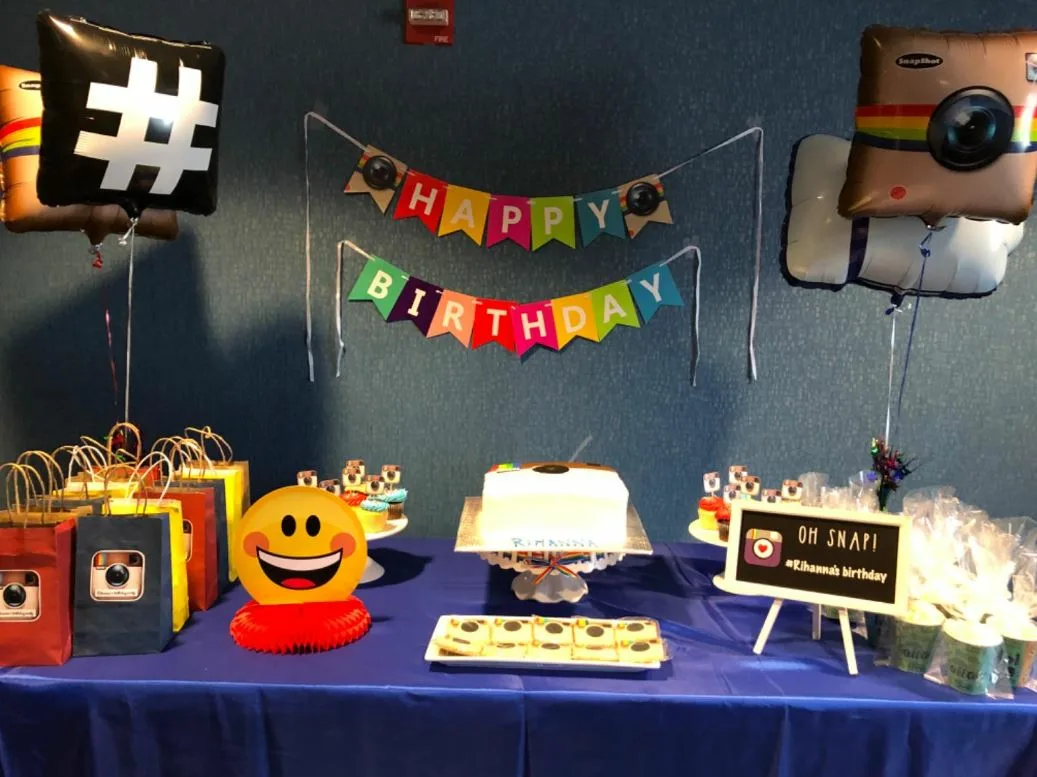 Personalized Birthday Gifts
From custom-made jewelry to monogrammed clothing and home decor, the options for personalized birthday gifts are endless and make for cherished keepsakes.
Personalized Birthday Candles
These candles are a unique and meaningful gift for a friend or loved one and can be cherished for years to come.
Personalized Birthday Napkins
They can be customized with the birthday person's name and age, making it a unique and thoughtful gift.
Personalized Birthday Backdrops
A personalized birthday backdrop is a unique and creative way to celebrate a special day. It can be customized with names, photos, and special messages to make the celebration even more memorable.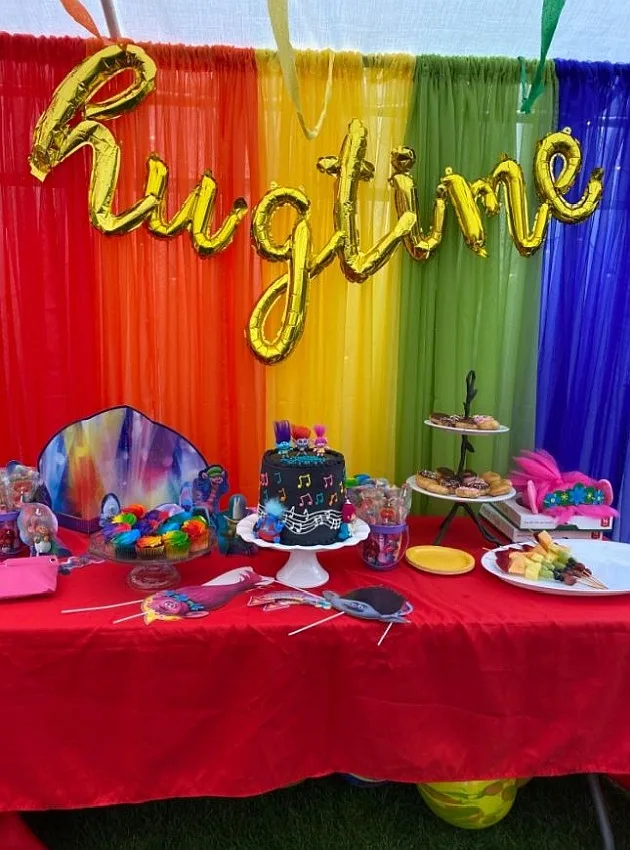 Personalized Birthday Party Favors
They are a great way to make your guests feel special and appreciated. They can be customized with names, initials, photos, or any special message to make them truly unique and memorable.
Conclusion
It is time to make use of the above-listed happy birthday decor in your next birthday party for an exciting theme-based birthday celebration.