If you think birthdays are for kids and young only, you are wrong. Irrespective of your age, you can always plan a lavish birthday for yourself and your loved ones. Celebrations have no expiry date as age is just a number.
However, there is a big challenge in organizing a splendid birthday for someone who has just turned 70.
Party Decorations for 70th Birthday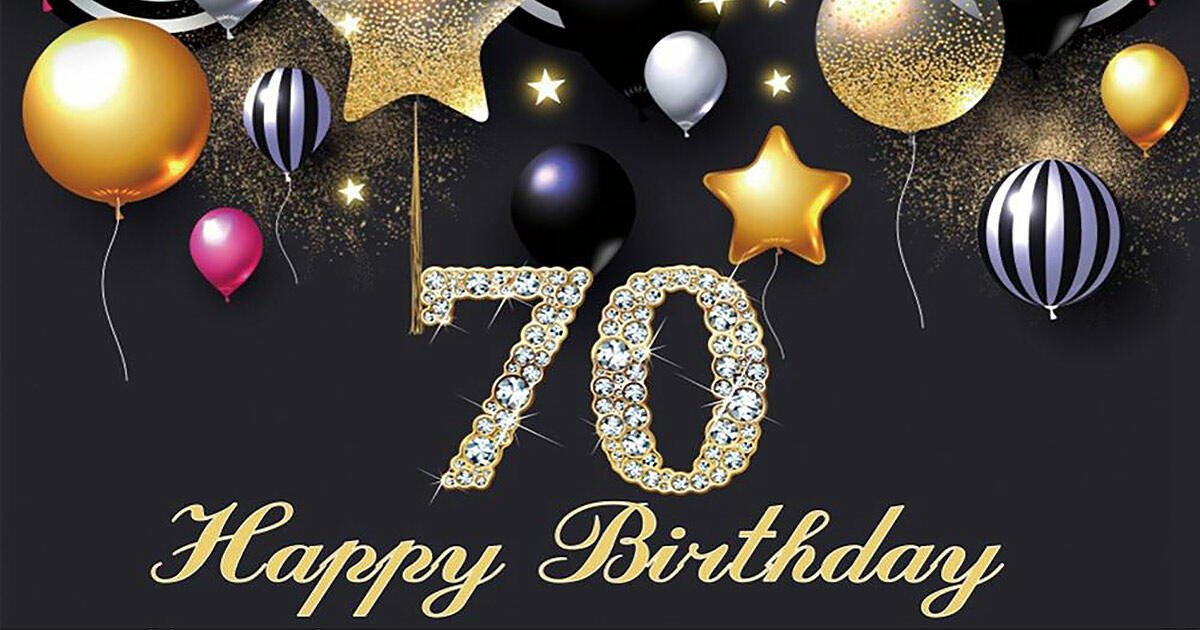 Choosing a happy birthday decor is always a complicated affair, but selecting decorations for the 70th birthday comes with an added complication. It is an art that tests your creative skills.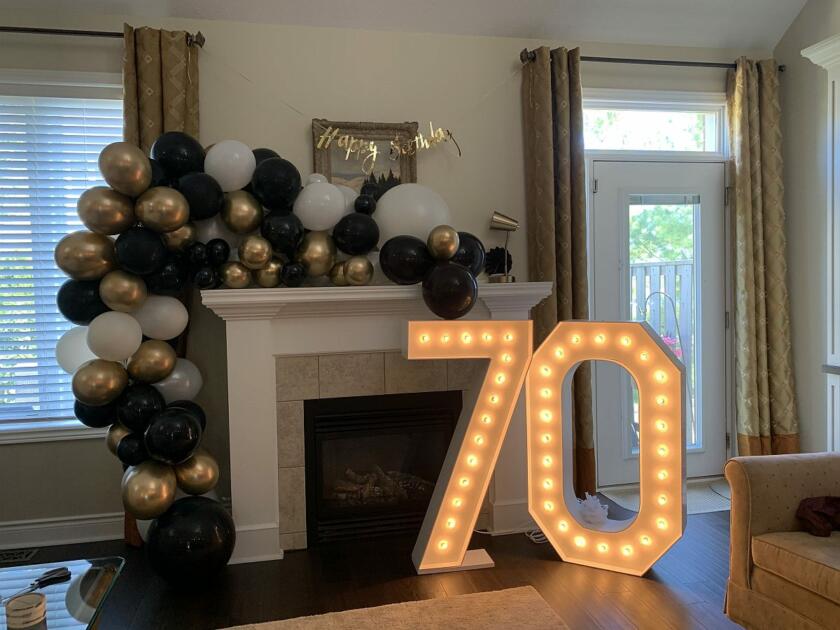 We have curated a list of some of the best and most popular 70th birthday ideas and happy 70th birthday decorations that will help you prepare for the birthday with ease.
Hang A "Cheers to 70 Years" Banner to Embrace the Old Age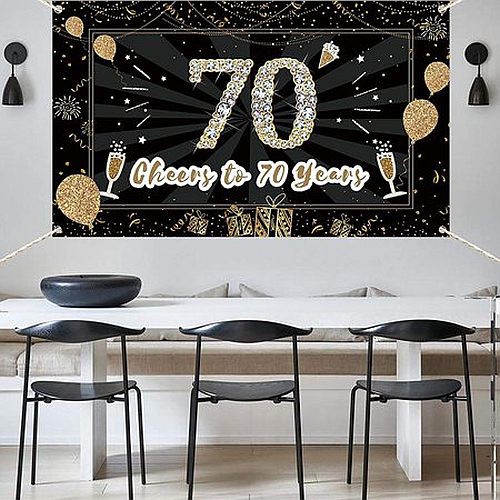 Purchase a ready-made "cheers to 70 years" banner from the market. Alternatively, prepare the banner of your choice at home to welcome the 70s. Let the message be loud and clear that you are in it with all the zest and vigor.
Combine the "cheers to 70 years" banner with a simple happy birthday banner to reinforce the message. Hang the banner on the ceiling, wall, or entrance door to capture maximum views.
Paint Your Walls Bright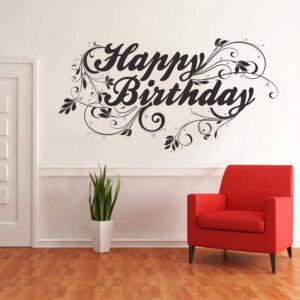 Adorn your walls with gold and silver foiled hanging swirls to exude lively vibes. Choose graffiti for the backdrop that is reminiscent of the glorious past. Grace the walls with happy birthday decorative text, warm wall sconce decor, multi-colored glass candle holders, and other artwork that speaks volumes about your bright personality. You can add other shimmery items like luminous LED lights and curtain panels for a perfect backdrop.
Decorate The Birthday Cake with Vivid Imagery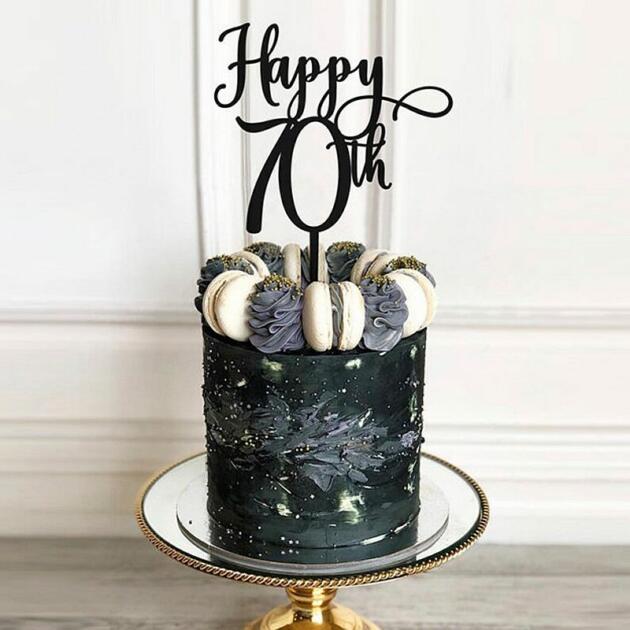 No birthday party, kids or adults, is complete without a delectable cake and sumptuous meals. Thus, enhance the 70th birthday cake table decoration with stunning thematic elements to display the tasty cake in style. Further,elevate the look of your cake with happy birthday cake decorations to have a powerful impact. Using a 70th milestone theme cake topper, wooden cake topper, or any other topper with a personalized message would be icing on the cake.
Miscellaneous Items for the Party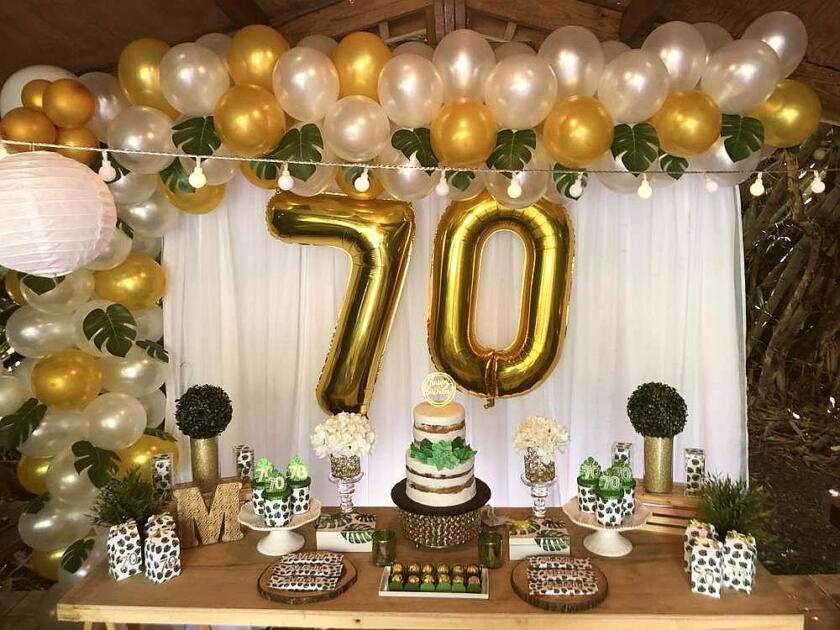 Provide finishing touches to your birthday decorations with party favor stickers and colorful balloons. Last but not least, install a photo booth at the venue. Showcase special photos and memories from the birthday person's life in the photo booth setup.
Happy 70th Birthday Banner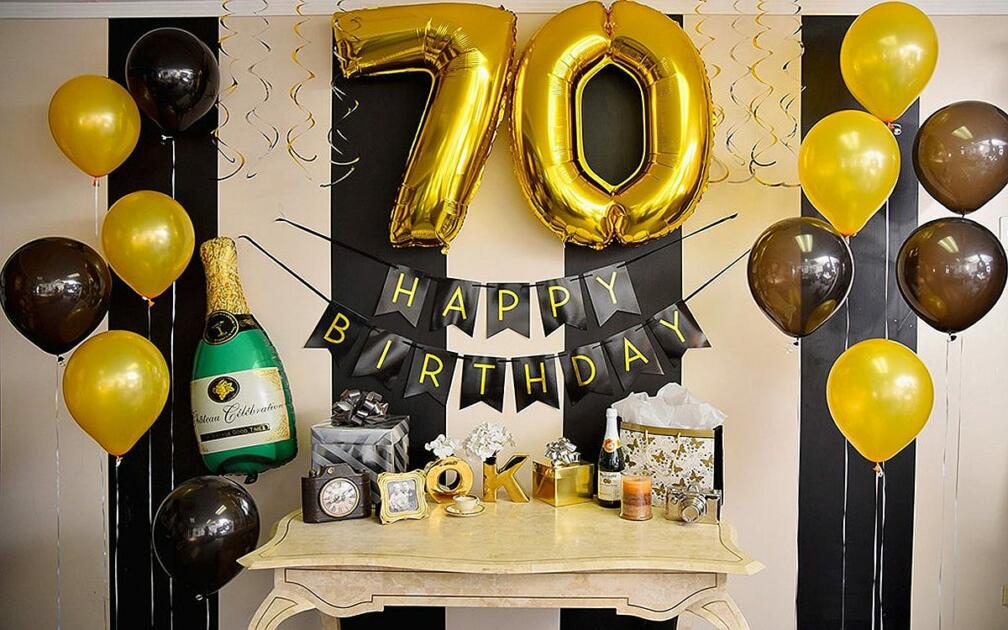 This kind of birthday banners can be used both indoors and outdoors and they are a great decoration idea for any birthday party. It is an important focal point of the entire place where you'll be holding the party and can draw the attention of other people.
Funny Birthday Banners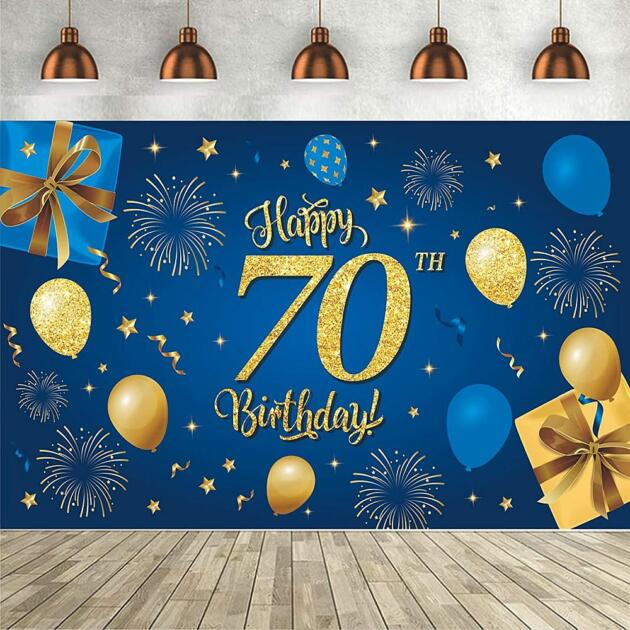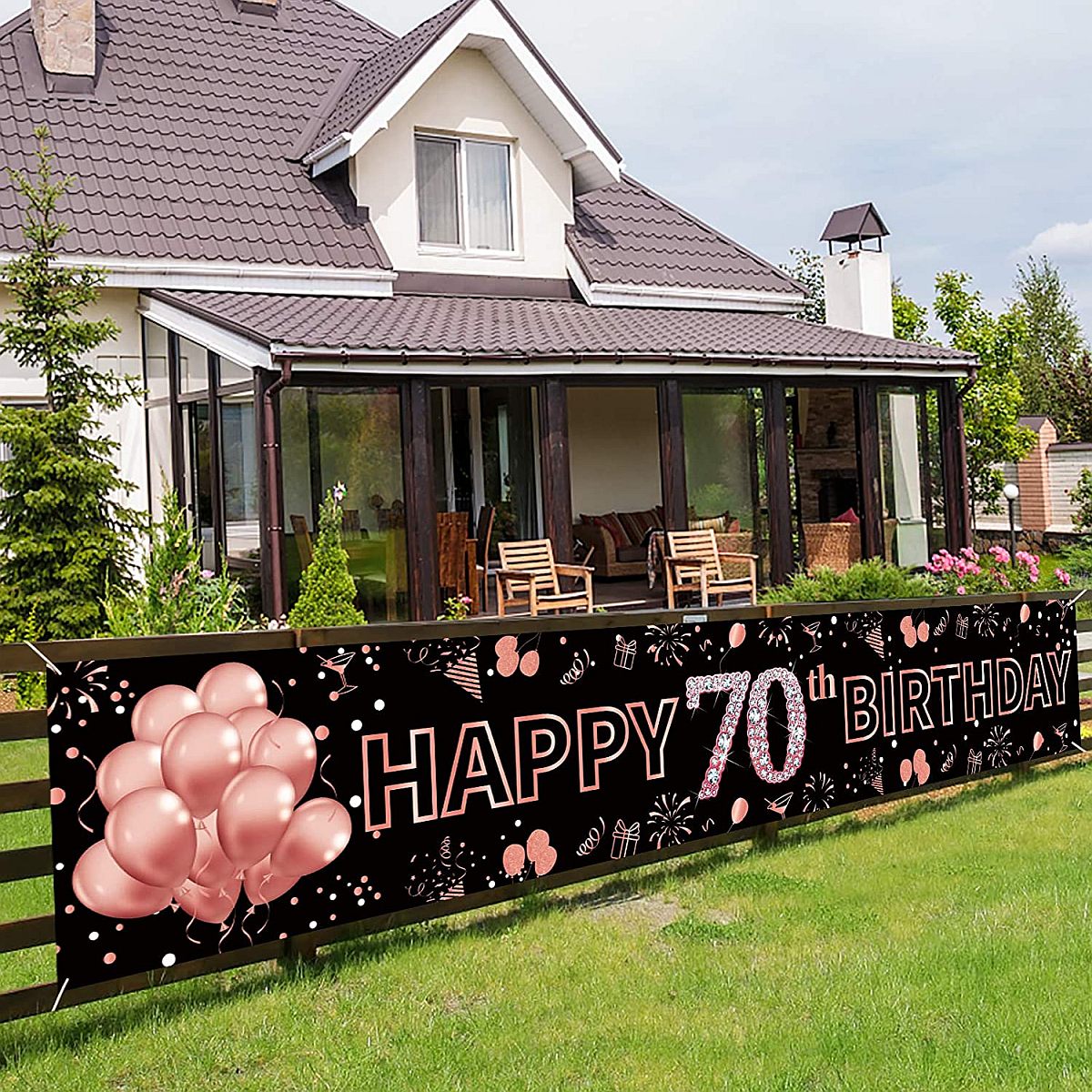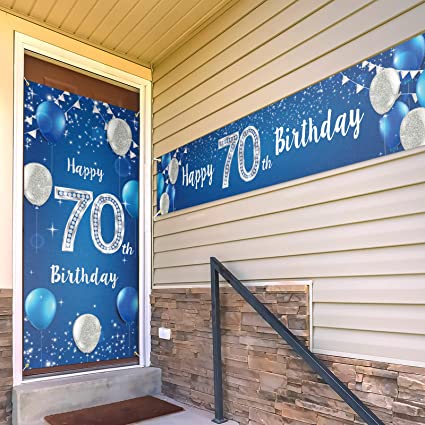 The next time you plan to throw a birthday party for any of your friends, make sure to include a classy 70th Birthday Banner in your decor.
70th Birthday Balloons
The traditional way to decorate for a 70th birthday party is to place balloons in various sizes, shapes and colors on the lawn.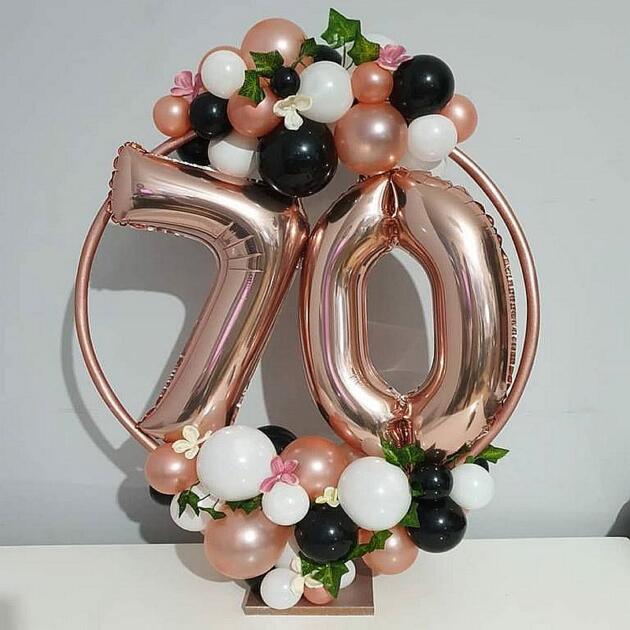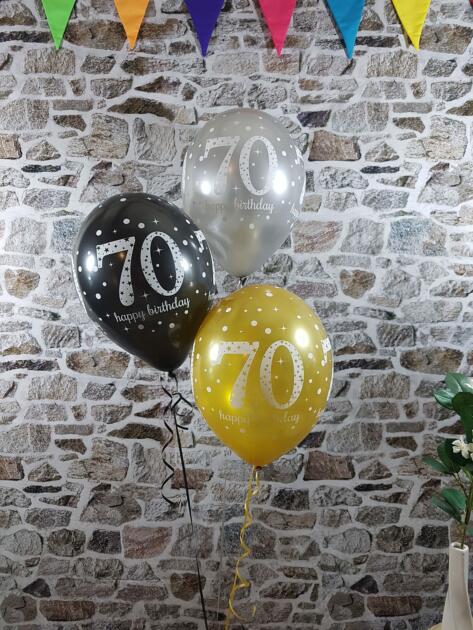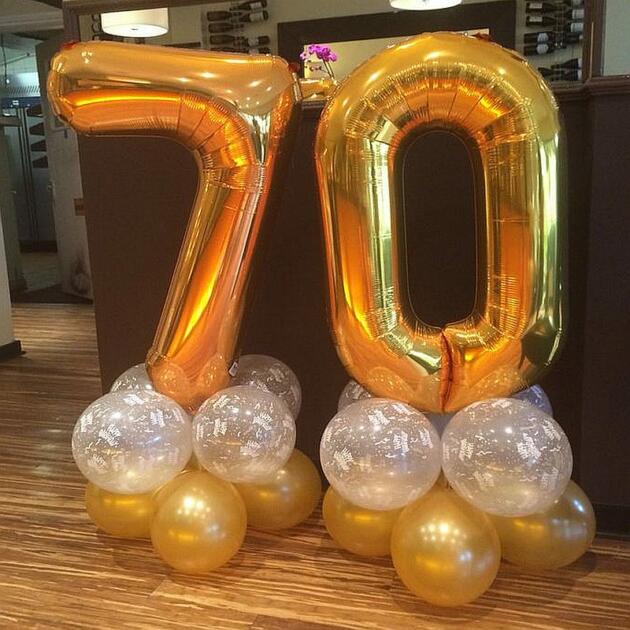 Happy 70th Birthday Party Favors
A celebration of your life deserves a party. And what's a party without some great party decorations and birthday favors to give away to guests?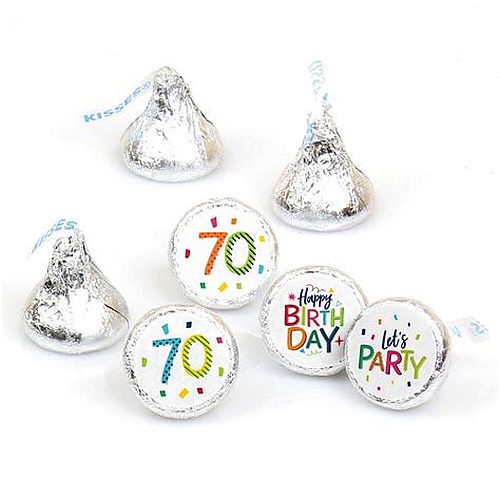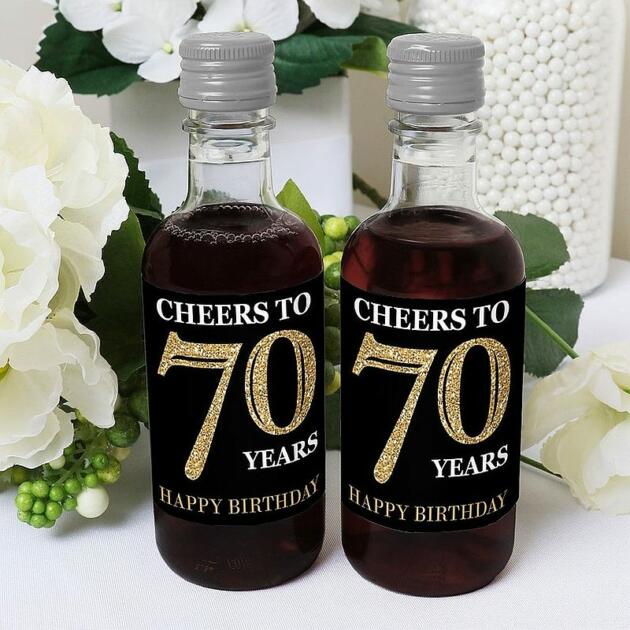 70th Birthday Gifts
Picking out a gift for a milestone birthday can be tricky. Deciding on which gifts should be given to celebrate this occasion can be a tricky thing to do.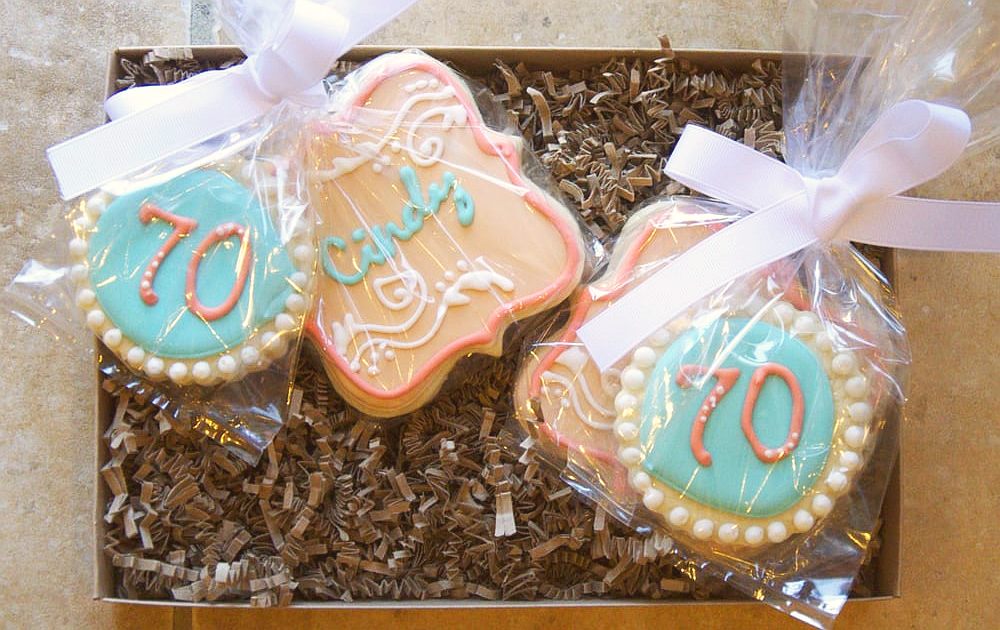 You need to find something that would blend in with the birthday dinner party and also reflect the celebrant's preferences and interests. These 70th birthday present ideas will make finding the perfect gift easier.
70th Birthday Flowers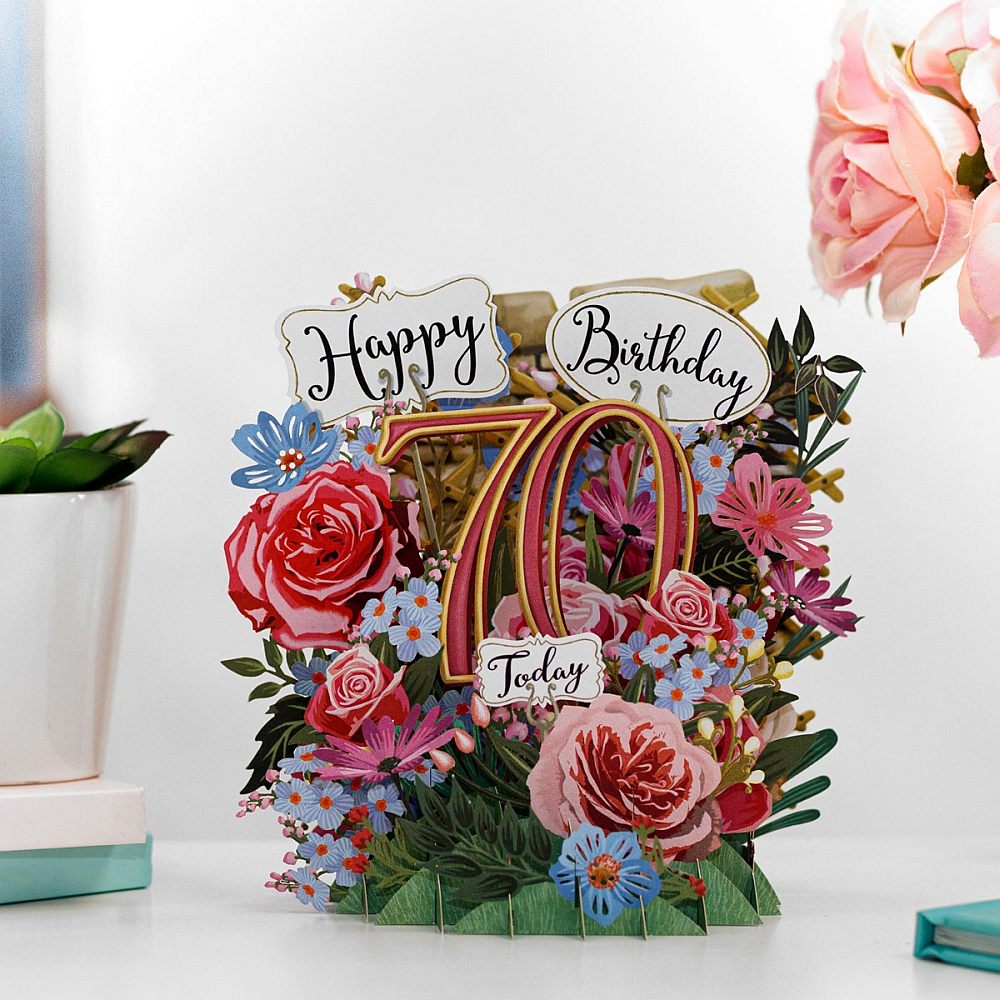 As your seventieth birthday approaches, you want a party that will make everyone say "Wow!" Whether it's held at home or in a hall, decorating with flowers will be part of the fun. You can fill your space with seasonal blossoms of your choice such as peonies, roses, chrysanthemums, dahlias, and gardenias.
70th Birthday Party Food
Food is one of the most important elements when throwing a party, and nobody wants to be stuck for ideas when entertaining guests in their seventieth year.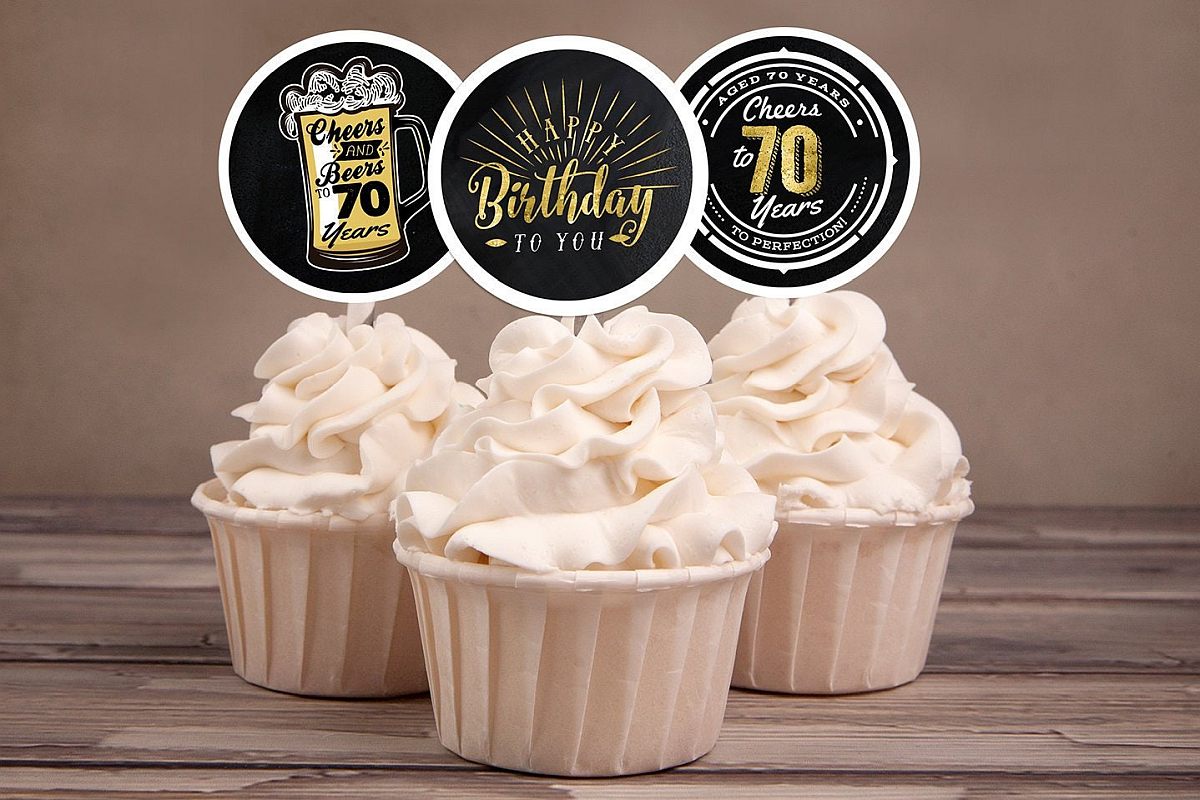 Are you looking for a way to dress up your sweets table? Rainbow straws should definitely be considered so that each guest can enjoy their beverage and dessert at the same time. Below are some great ideas for the food that you can serve at your party.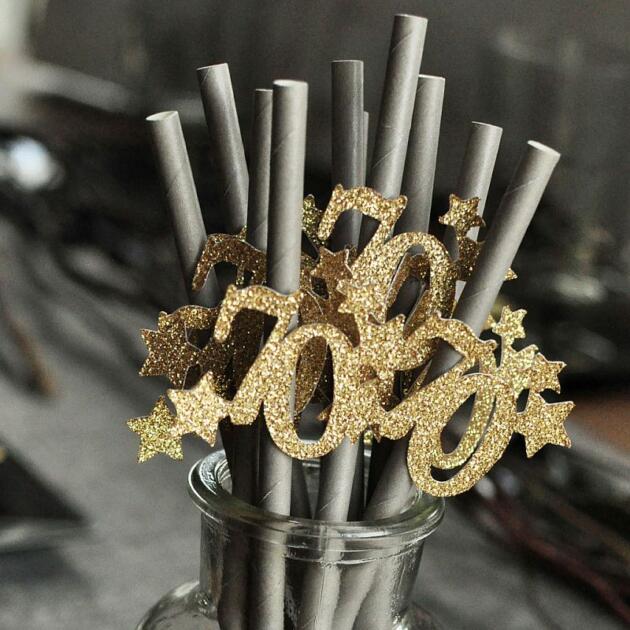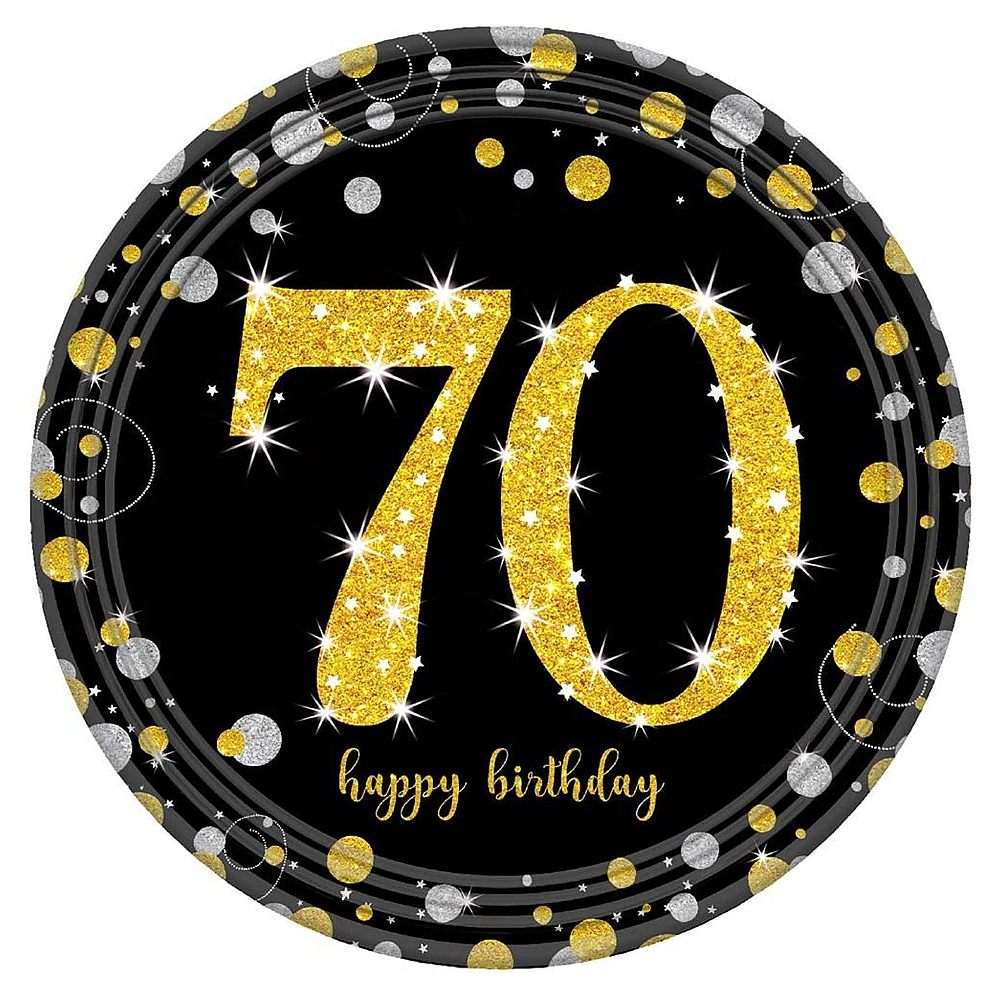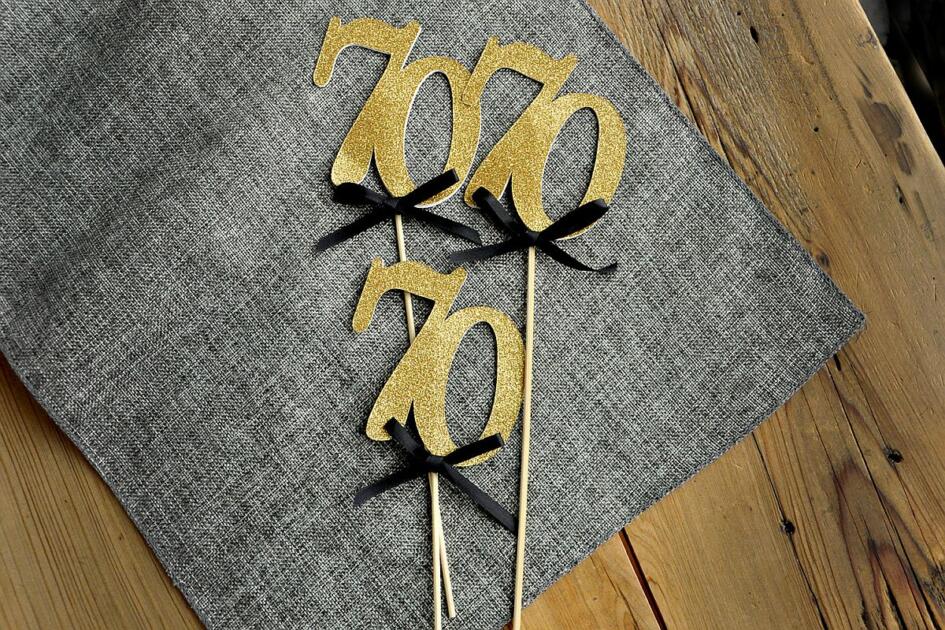 70th Birthday Cakes
Birthday cakes range from simple to complex, so there's no reason whyyou shouldn't pull out all the stops to create a fantastic party cake that'll put the limelight on the cake table.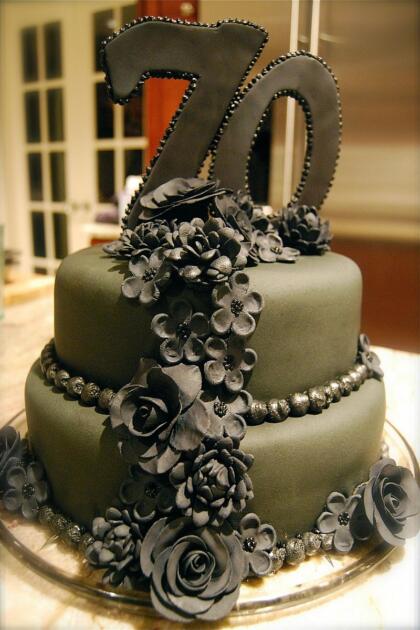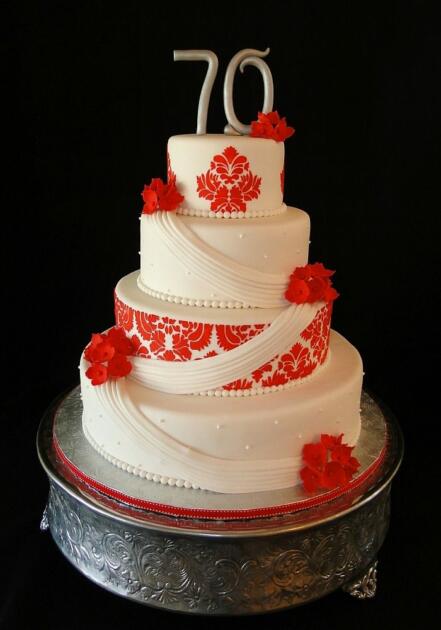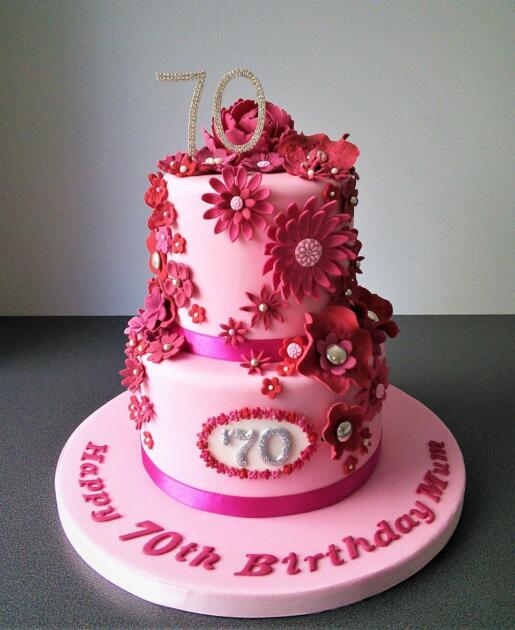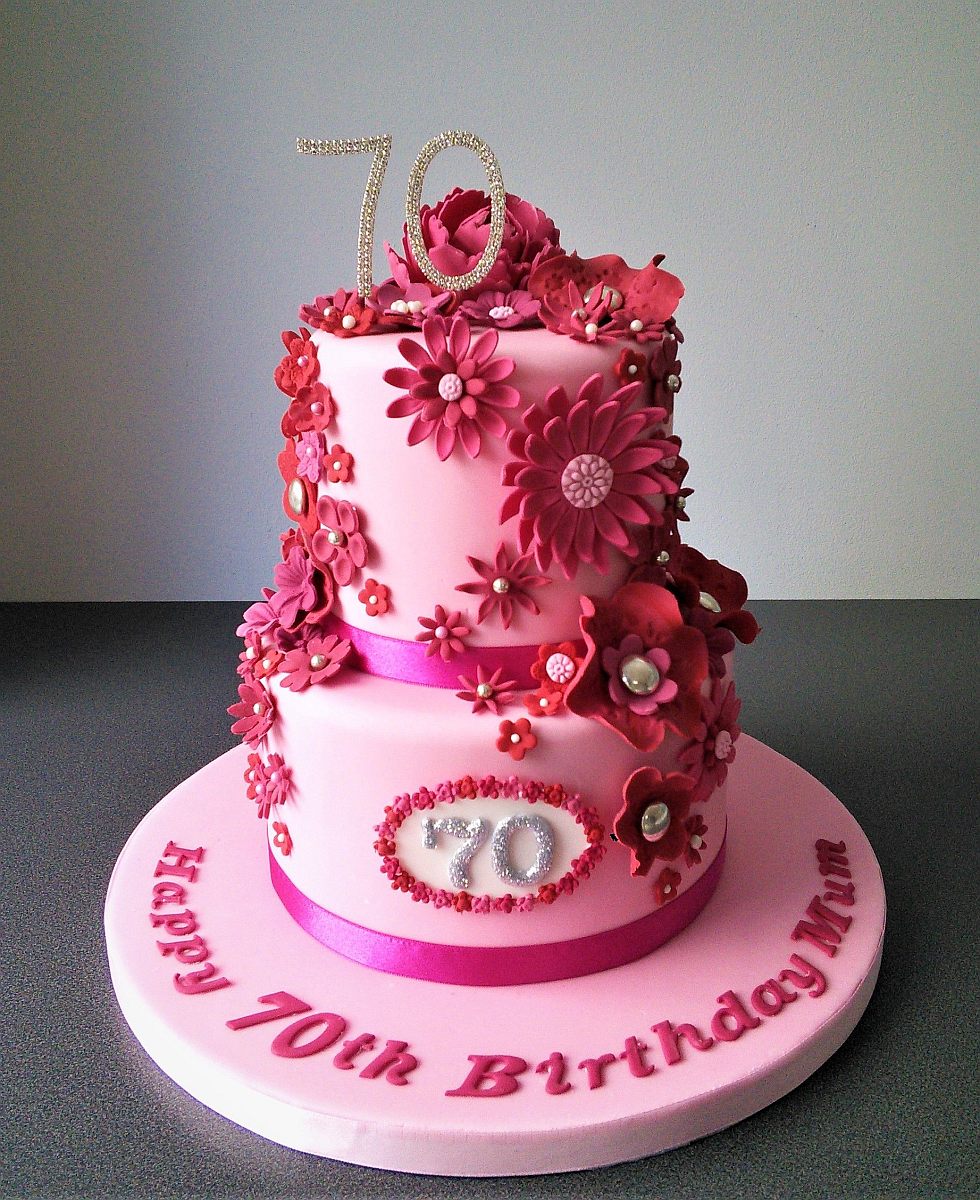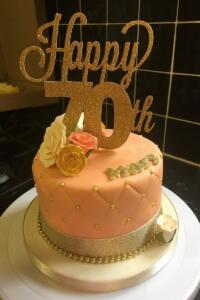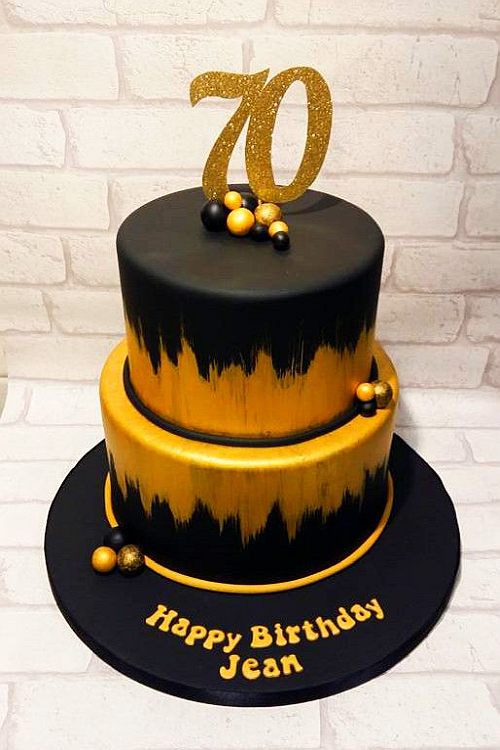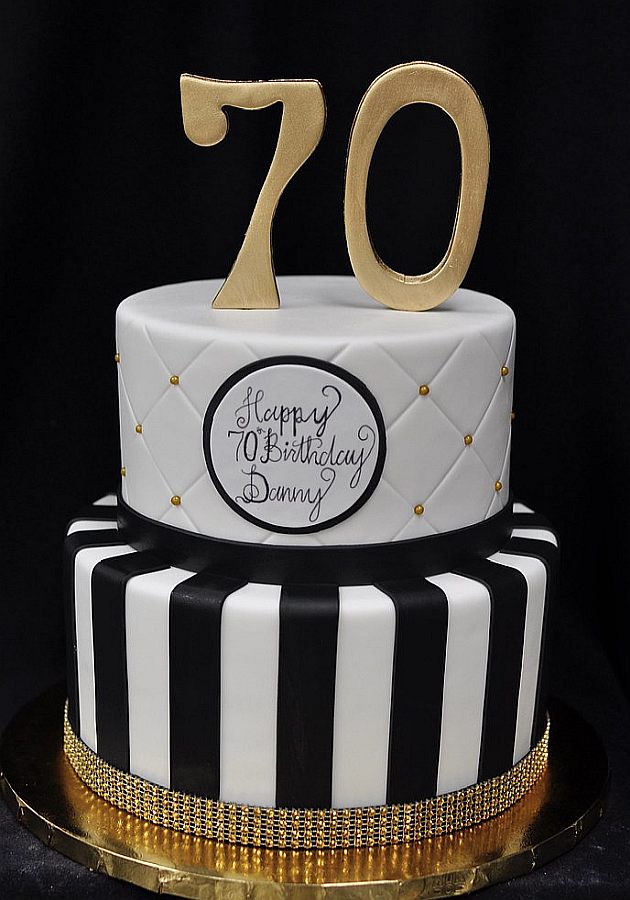 70th Birthday Party Music
Set up an area where people can record a birthday greeting for a loved one. This can be done using the party's music and speakers, or even the laptop or media system. Also, you can use this as another form of entertainment by having guests share their wishes in front of party guests.
Surprise The Birthday Person with Customized Costumes
Ask all your guests to dress up for the occasion. Gaudy outfits from the past few decades are a perfect way to revive sweet memories. Go all out with hats, wigs, makeup, and other relevant accessories. Outfits for the birthday person would depend on the theme that you choose. For example, if you are contemplating throwing a party at a restaurant, a casual dress would be appropriate.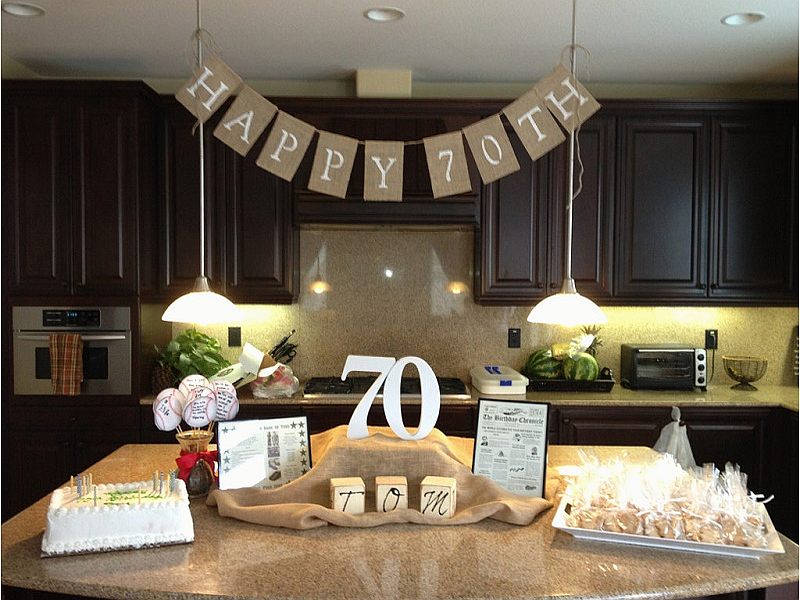 If the party is in the garden, a laidback style is suitable for it. Choose rose and pink colored outfits for a woman's 70th birthday. While navy blue, grey, and gold outfits are perfect for a man's 70th birthday.
Happy 70th birthday party ideas for a woman / mom
If it's your mom's 70th birthday, you want it to be a fun day for her complete with lovely decorations. So, have you been surfing the web looking for some inspiration on how to celebrate her birthday but haven't found anything other than decorating with flower bouquets and gifting her chocolate truffles? It's times like these when you need more ideas than putting up just a simple "happy birthday" or "congratulations" banner.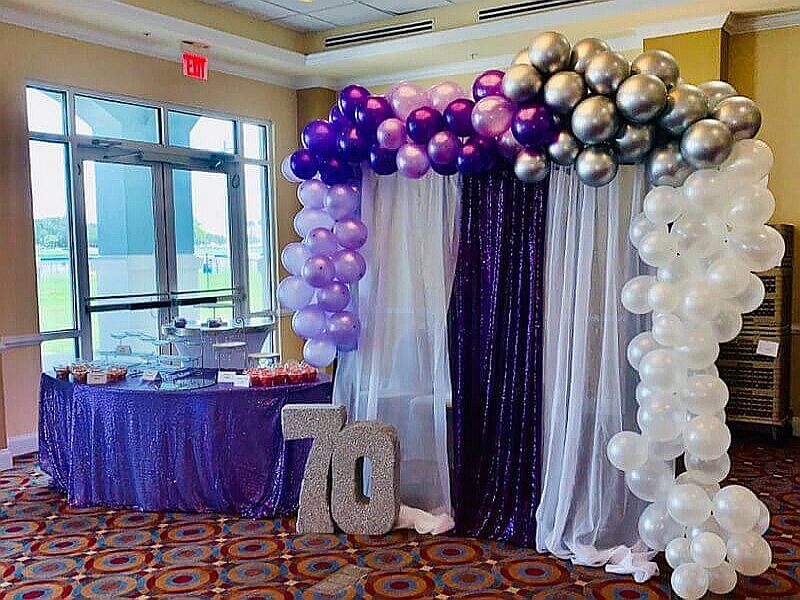 So why not check out these 70th birthday party ideas for mom to thank her for all the love, affection, and devotion that she has provided over the coming years?
Happy 70th birthday party ideas for a man / dad
Let's make your dad feel special on his milestone birthday. Below are some amazing party ideas for the 70th birthday for dad/man/father. Sumptuous and scrumptious, a bountiful table of mouth-watering traditional, classic and new twists on a favorite recipe can make all the difference on any birthday.
Best Happy 70th Birthday Backdrops
Are you looking for the best backdrop to set up at a seventieth birthday party? I've tested and researched some of the best backdrops available. My recommendations, experience, and insights will help you decide which backdrop is right for your event.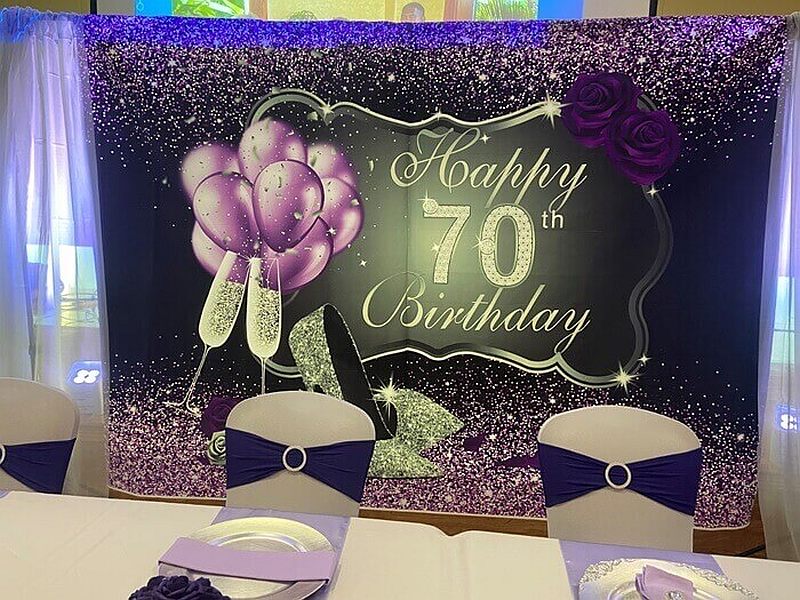 70th Birthday Table Decorations
If you're looking for some ideas on decorating for a birthday party, then this post is for you. We've put together a list of 70 year old birthday decoration ideas to help inspire you. Our ideas will make your 70th birthday celebration really stand out from the crowd.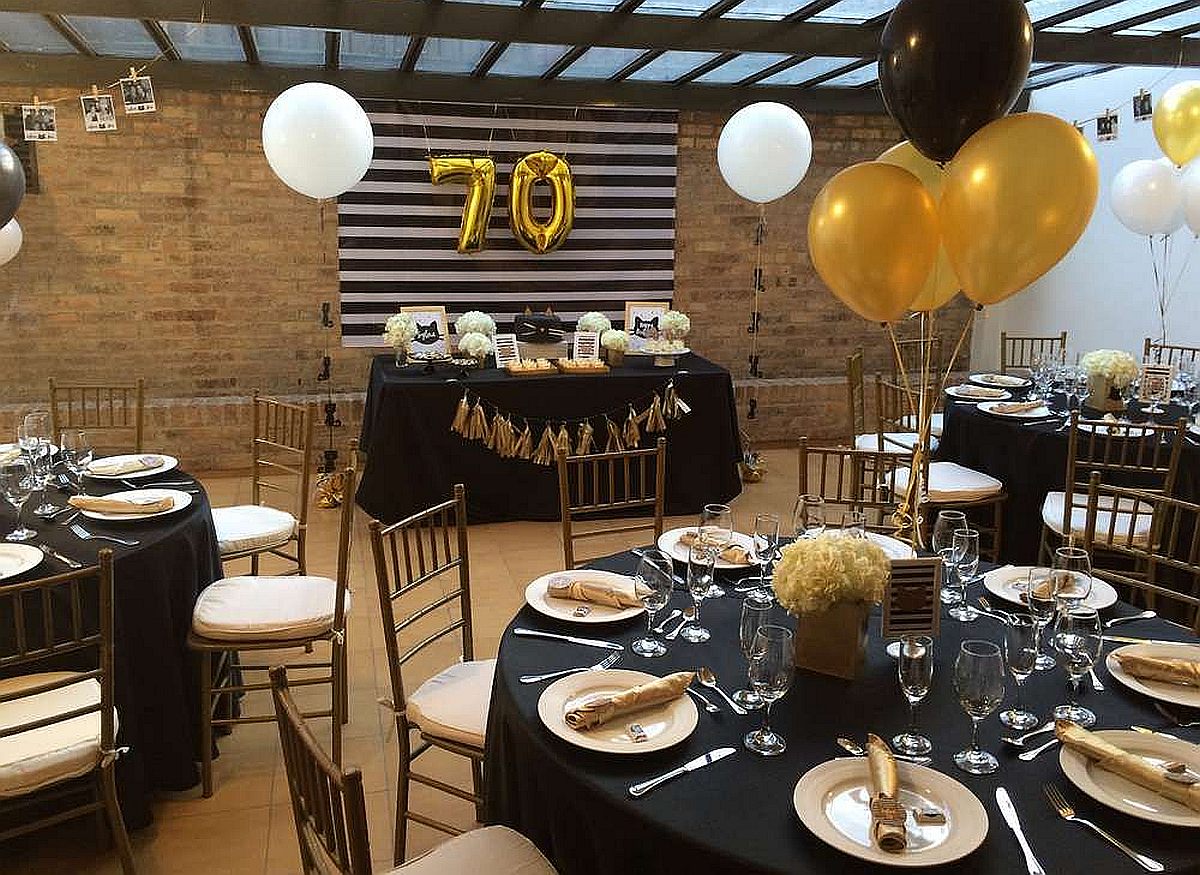 Centerpiece Ideas for 70th Birthday Party
Here are some ideas of what you can throw together using easy DIY centerpiece decorations, with a range of budgets involved.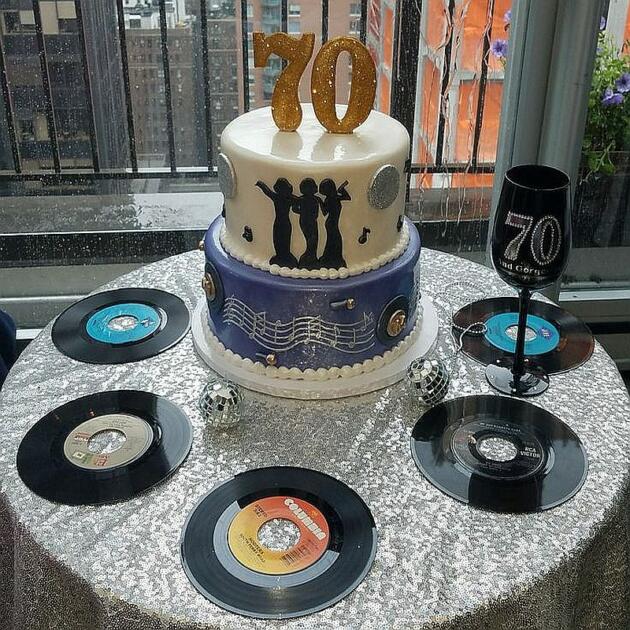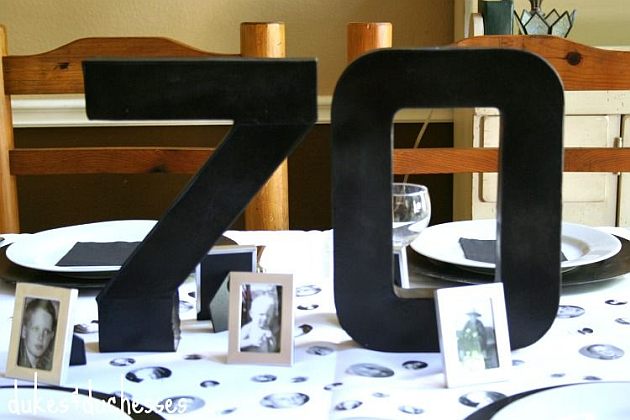 70th Birthday Invitations
I've prepared a list of the best 70th birthday invitations to help you invite all your guests in style. First up, let's take a look at the invites.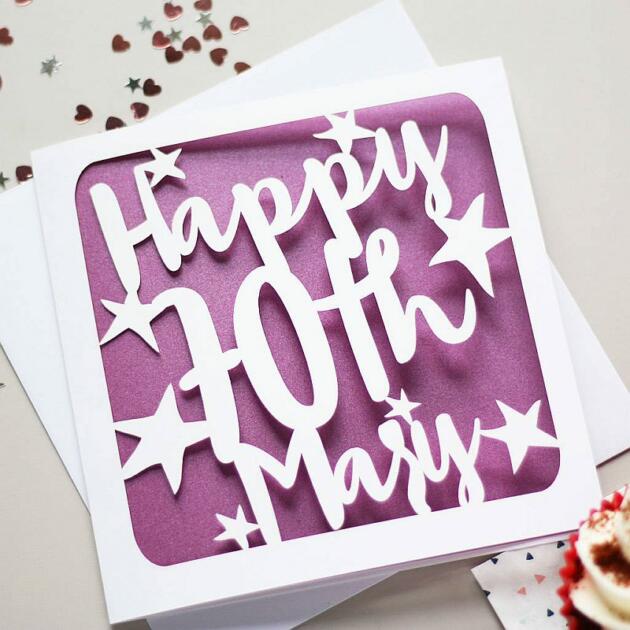 One thing you may want to consider is getting some advice from a card and invitation specialist. If you haven't been to one before you will usually find them in local stores or online.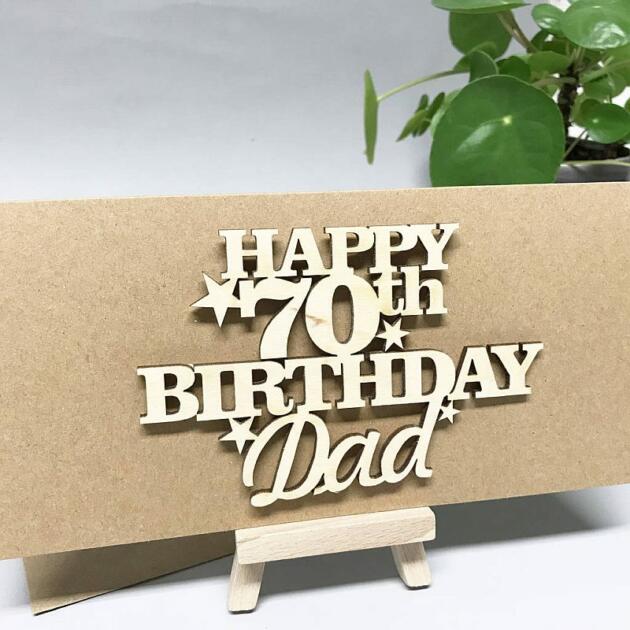 They can help with layout, wording, printing, and decoration, and it doesn't matter if you already have a theme planned or have no idea where to start.
DIY Decorations for 70th Birthday Party
This celebration is a time to reminisce on the life achievements of a loved one. It's a time to share the joy of companionship, friendship, and living life together. It's also necessary to plan that special 70th birthday party.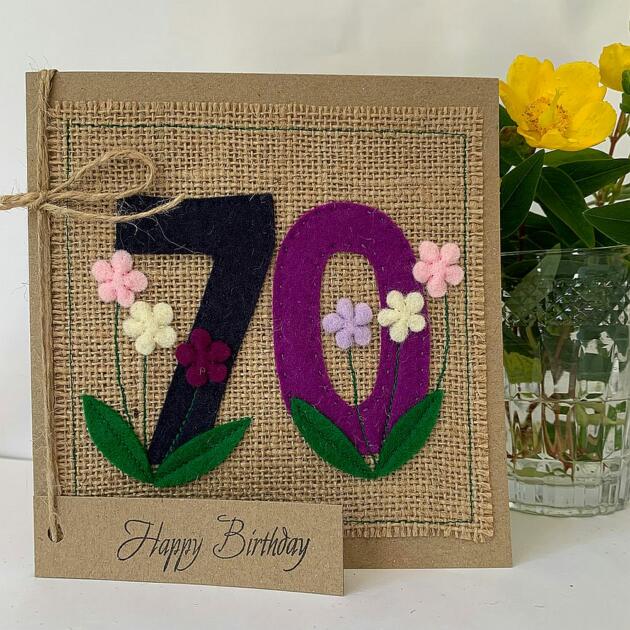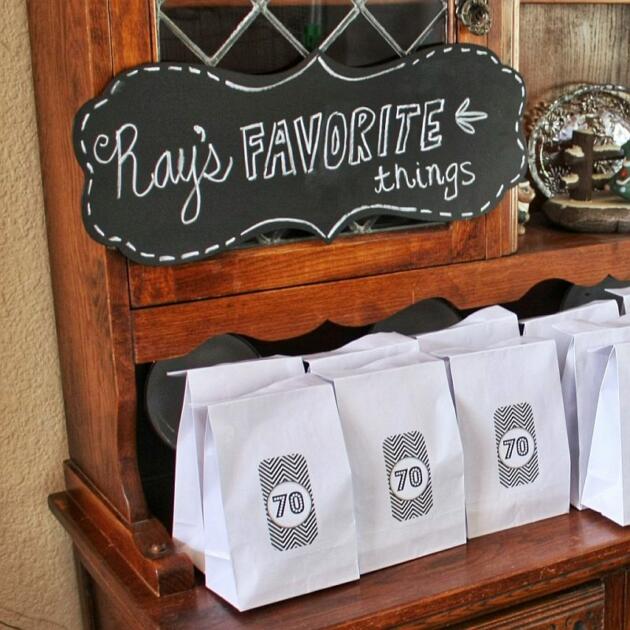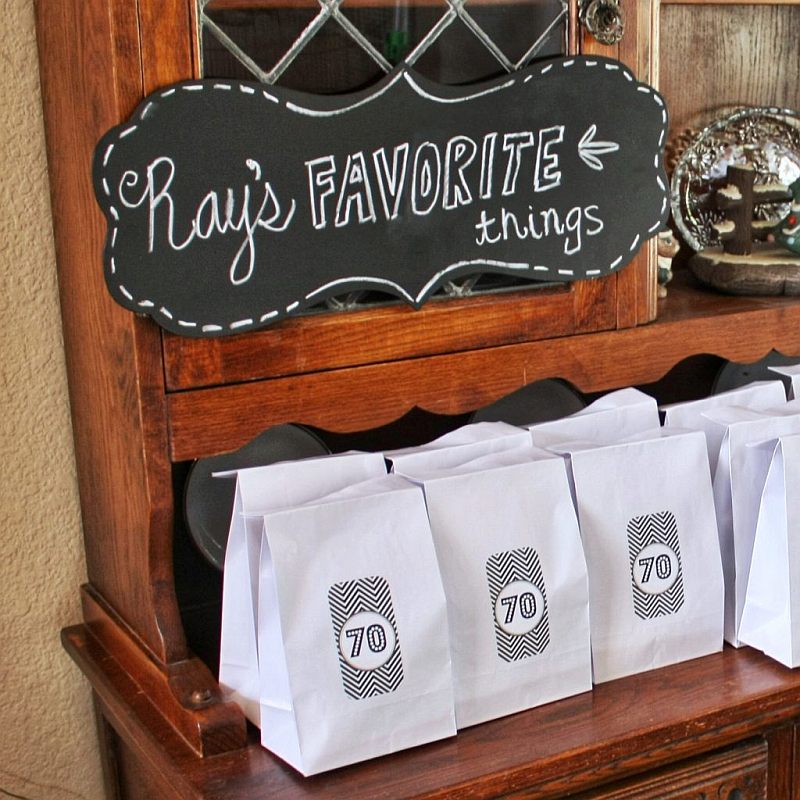 Many individuals may not know what to include in their personalized party decorations and party ideas, so I've collected some helpful ideas that you might find helpful in preparing for your party.
70th Birthday Theme Examples
Both the decoration and party theme of your 70th birthday party needs to be unique and vibrant, and you should stay away from the traditional choices.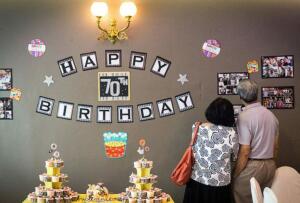 Nostalgia
Nostalgia can make us dreamy and remember our younger days. Why not celebrate your loved ones with a party that brings life back in full swing?
---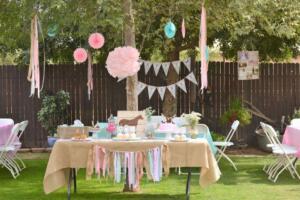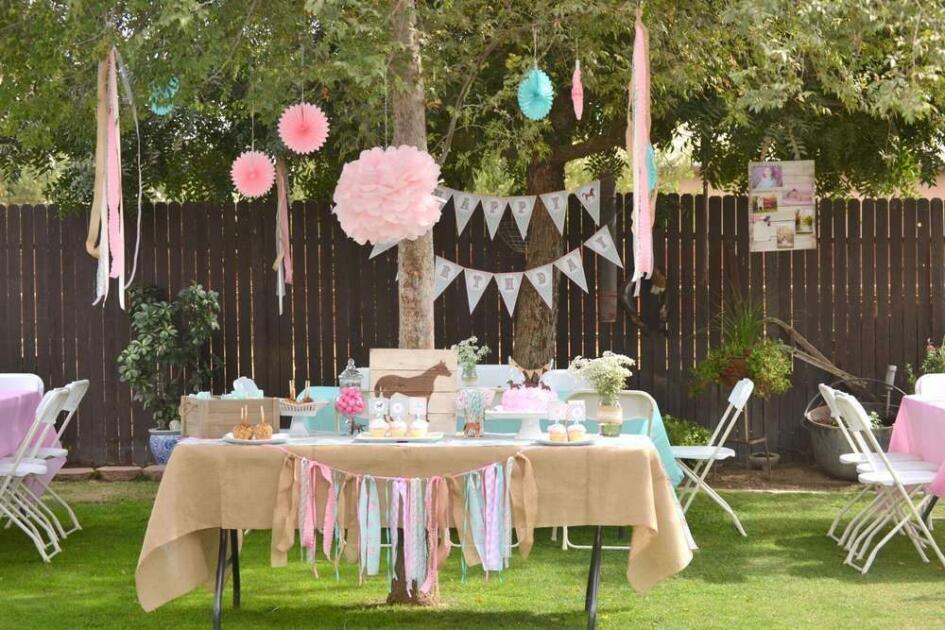 Funny
With all the different funny party decorations, games, and food ideas out there, you will have something to please everyone at your big bash!
---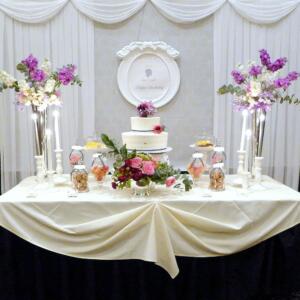 Traditional
A simple white linen tablecloth covered with a spread of seasonal blooms will do quite nicely!
---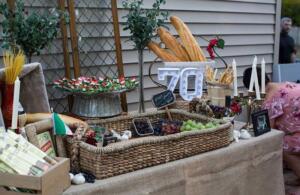 Outdoor
When searching for 70th birthday decorations, you might want to find party supplies that are appropriate for outdoor use. You can choose from a variety of colors and themes that will match the age group of your invitees.
---
Best Party Ideas for 70th Birthday
Are you looking for party ideas for a 70th birthday celebration? You're in the right place. The best way to throw a 70th birthday party is by creating wonderful party decorations. You can make your event more memorable by including decorations that reflect the character of the celebrant.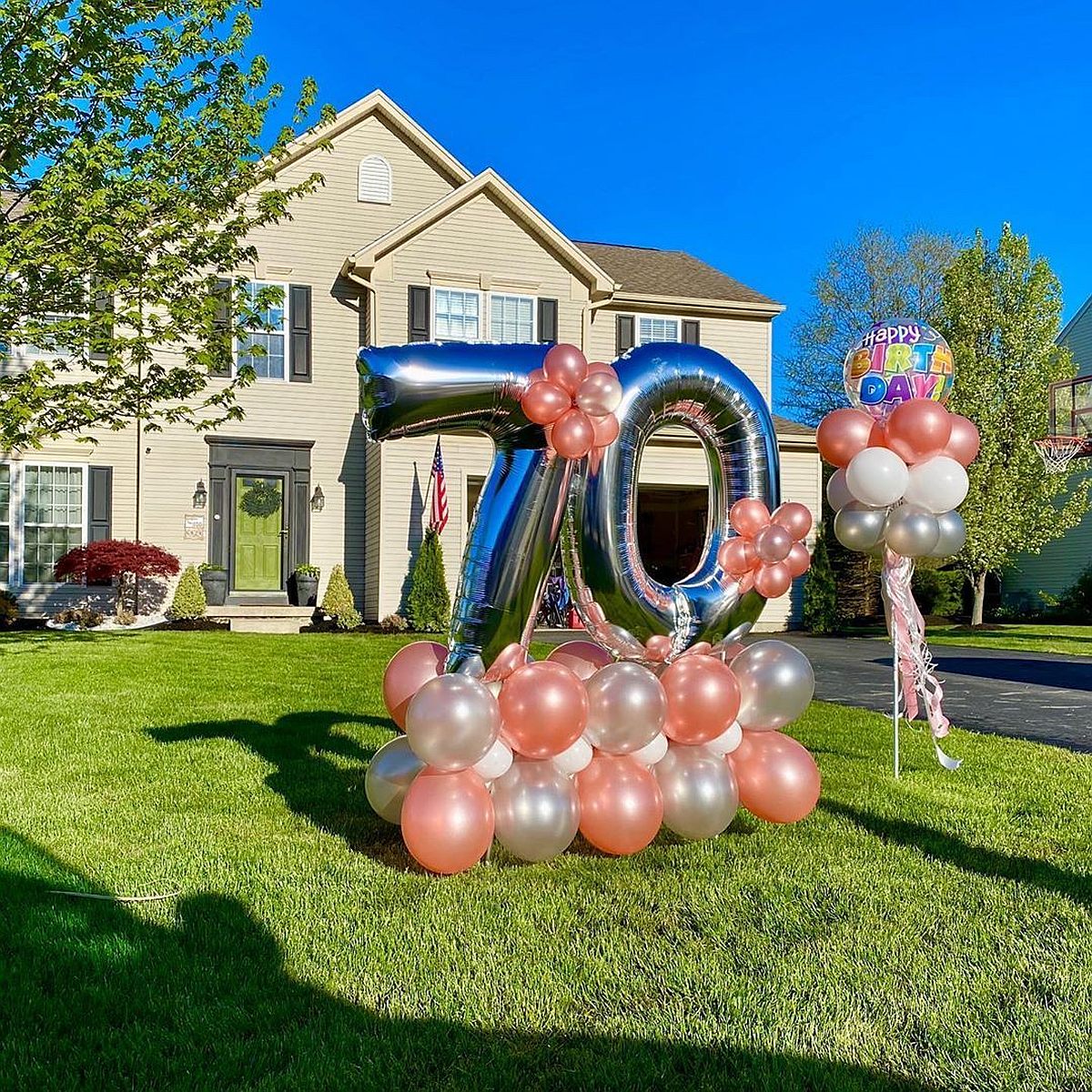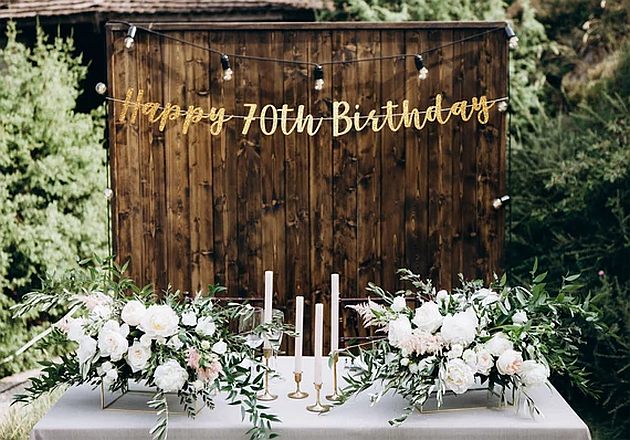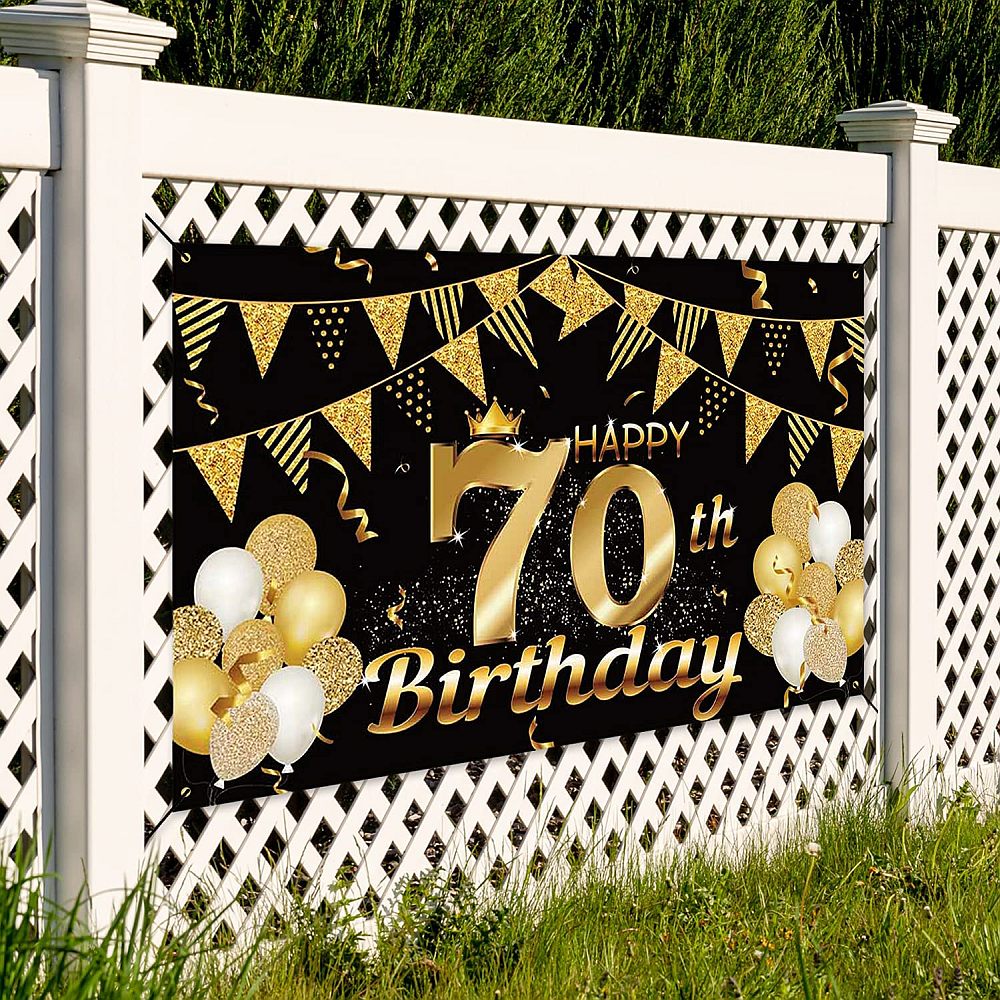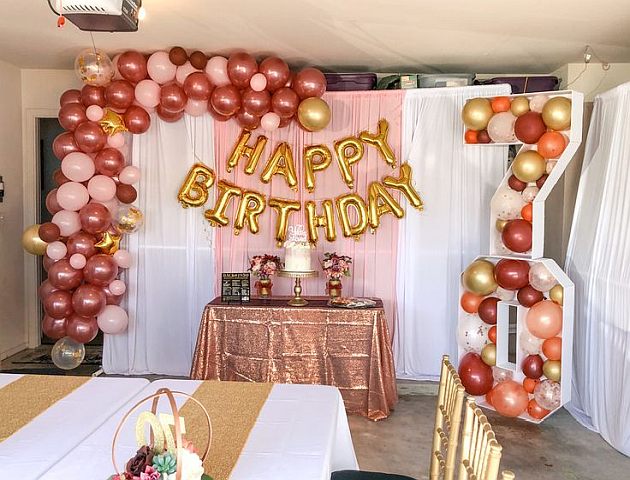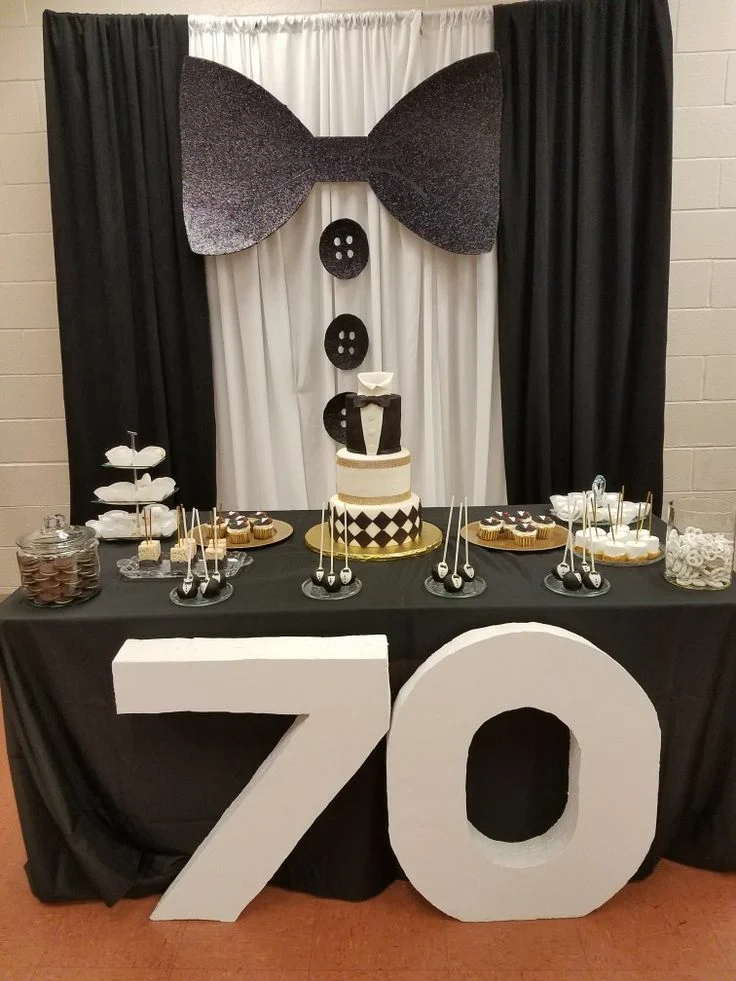 Your guests will be happy to get some help deciding what goes together with your decoration theme and they will love the professional look you are going to give to the party.
Elegant 70th Birthday Party Ideas
Is someone you know turning 70 this year? You've got to celebrate this milestone! Make it a special birthday as your friends and family gather for a party to remember.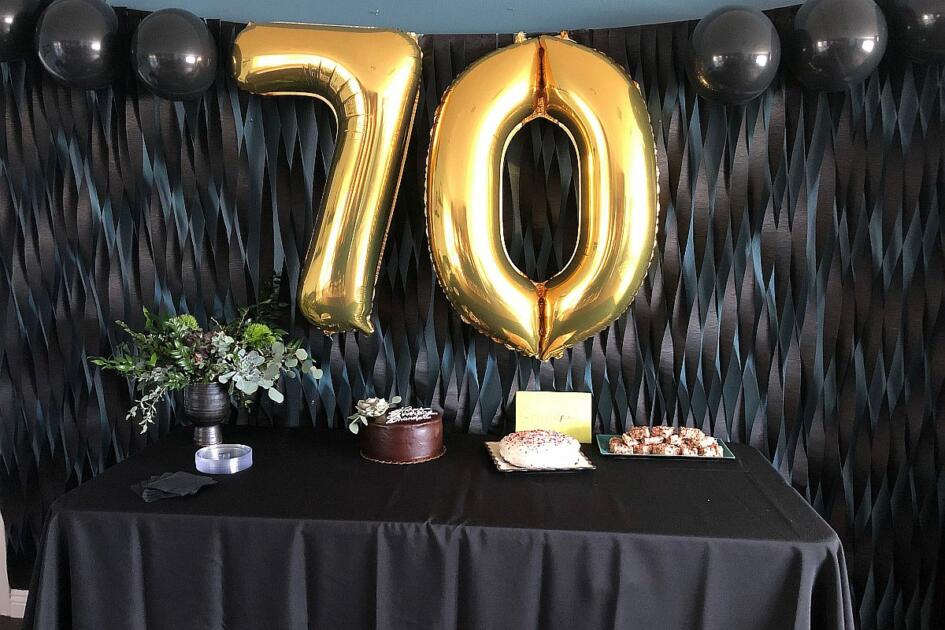 70th Birthday Cake Decoration Pink pic.twitter.com/j1T8zXb95a

— Bryan Fernandez (@15zzUwUli1ys3cV) October 19, 2016
Where to Buy Happy 70th Birthday Supplies
Creating the perfect 70th birthday party backdrop doesn't have to be hard or expensive. You can have the best decorations at an affordable price by using orange, yellow, white, and black colors.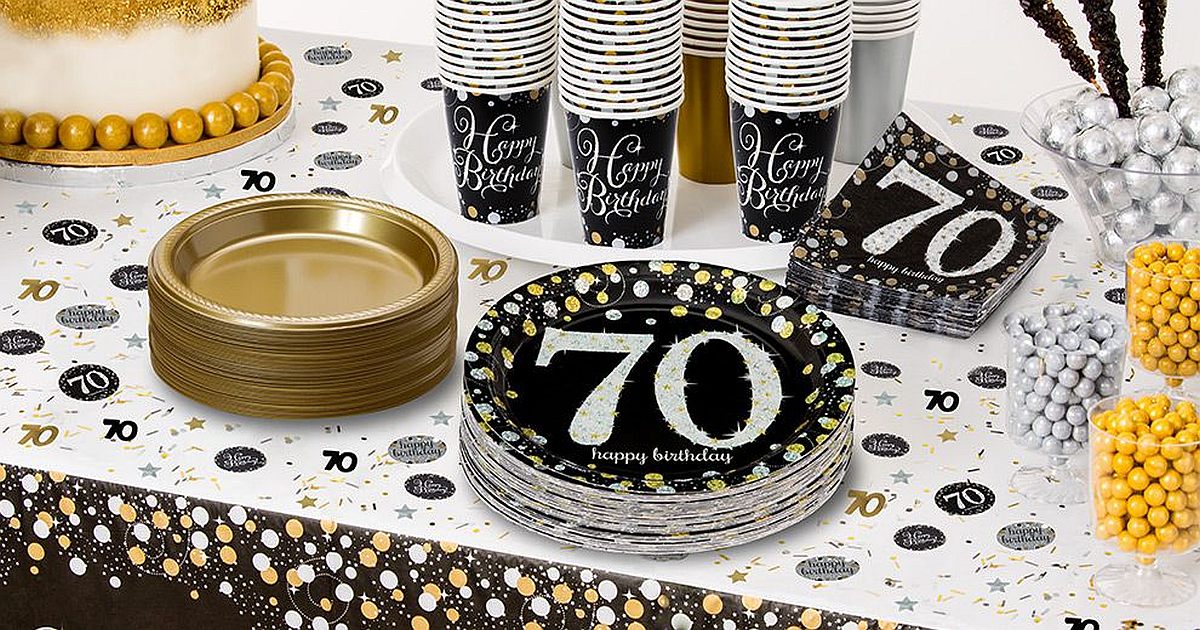 Although you can use one of those classic color schemes to decorate your party, I suggest that you mix it up a bit to get the best result.
Stores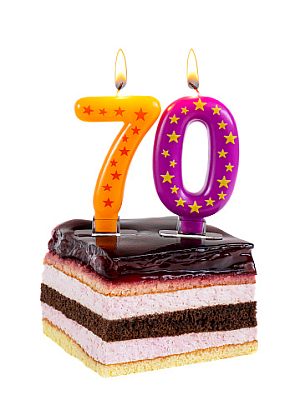 If you are looking for the best birthday supplies, decorations and party ideas for your 70th birthday party, there are plenty stores around to help you make your party planning easy.
These stores offer everything you need to throw your own party. From balloons and banners to party accessories, they have everything you need to celebrate another year of life!
Amazon:

Find the perfect piece to match your style!

eBay:

Discover the best products for your  party, at the lowest prices, and with the least amount of effort.

eFavormart:

If you're looking for a deal, take a look at the new offers and deals section where you'll find tons of birthday supplies with extra money off or special discounts.

Wayfair:

Don't forget to check out their decor options!

eHomemart:

All accessories you need in every style to fit any occasion.

Walmart:

Discover the best selling products for every style and price point.

Dollar tree:

You'll find your favorite decorations at an affordable price.

Hobby lobby:

They bring you a wide variety of party supplies at discounted prices.

Michael's:

Shop around to find a complete selection of products in a wide range of styles.

Target:

Buying from this site is easy and fun! 

Orrefors:

A wide selection of party supplies and event decorations!

Yankee Candle: Stylish products at reasonable prices.

iKea:

A vast selection of products to satisfy your every decorating need.

Etsy:

Best products for an epic birthday decoration.
---
Coupons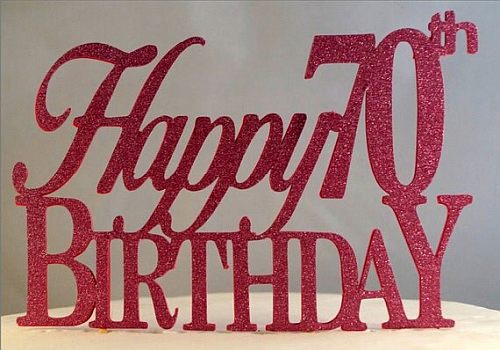 Is your favorite store sending you coupons? Get them all in just one place.
10% Discount on happy birthday supplies (Not available)
---
Recommended Brands
Efavormart
Party City
Oriental Trading
FAQ
What to do for a 70th birthday party?
Since the 70th birthday is a special milestone, it is important to go all out to make it even more memorable. Think of all the highlights of the celebrant's life and gather everyone around to cherish the seven decades of memories.
How to plan an amazing 70th birthday celebration?
Honor the birthday person and throw a grand birthday bash to make him/her feel extra special. Look for themes and party ideas that best reflect the wonderful 70 years.
Where to buy 70th birthday decorations for a party?
There are plenty of physical and online stores you can visit to buy your desired birthday party decorations. However, it is important to search for ones that offer the best prices to make it easy on your pocket.
Conclusion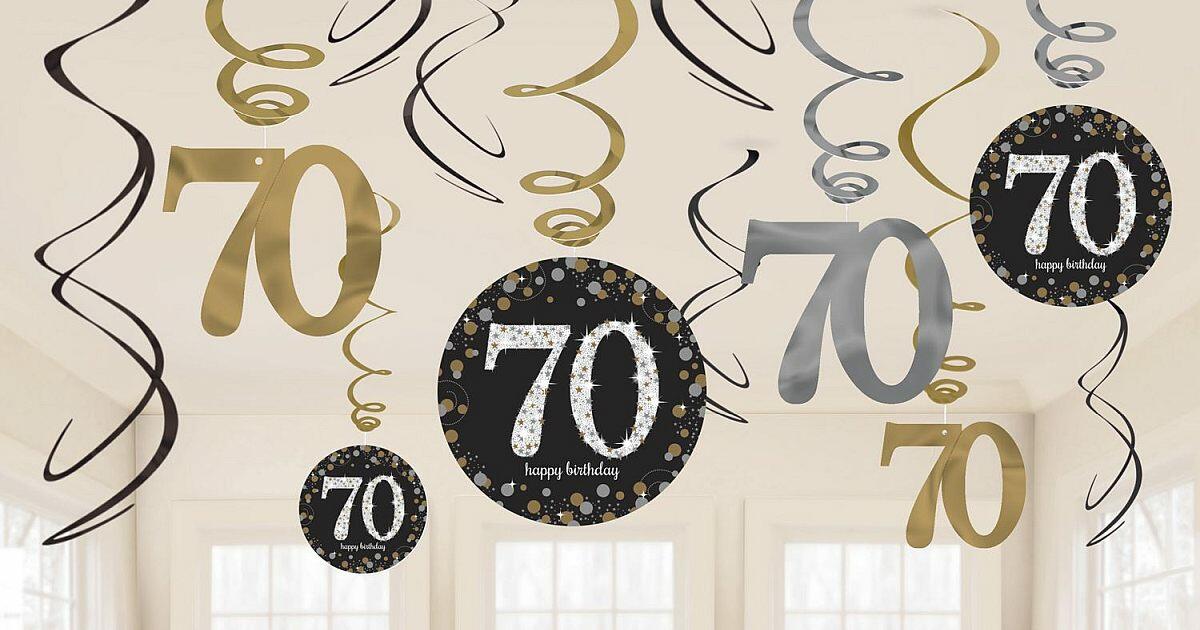 A birthday celebration is not only a means to commemorate the length of life, but we also celebrate the growth in the past year. Birthdays are important because they give everyone a day to feel special and see how much those around them love them.
In case you are planning for your upcoming birthday celebration, you can use the above happy birthday decor and ideas to add a memorable twist to your party.