Birthdays are special and there is no reason not to celebrate them. Designing a complete adult birthday surprise can be a complicated job, it needs some crazy skills to plan a festive and memorable happy birthday décor to impress your crime partner who just hit 30.
Party Decorations for 30th Birthday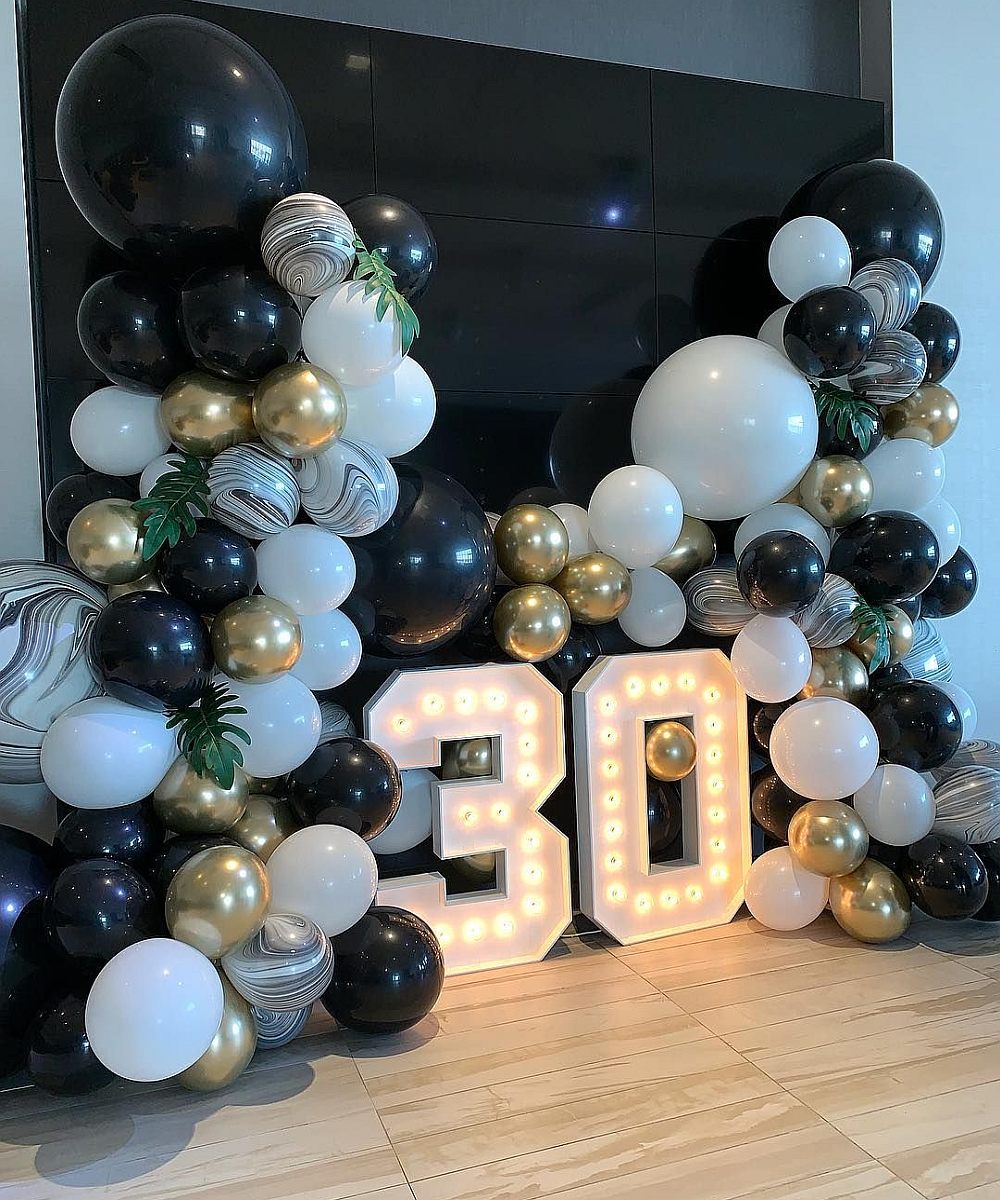 Be creative and make a happy birthday decoration banner with the happy birthday decorative text on it. Make her/him feel special and pay attention to the minutest details with a personalized touch for the birthday party decorations.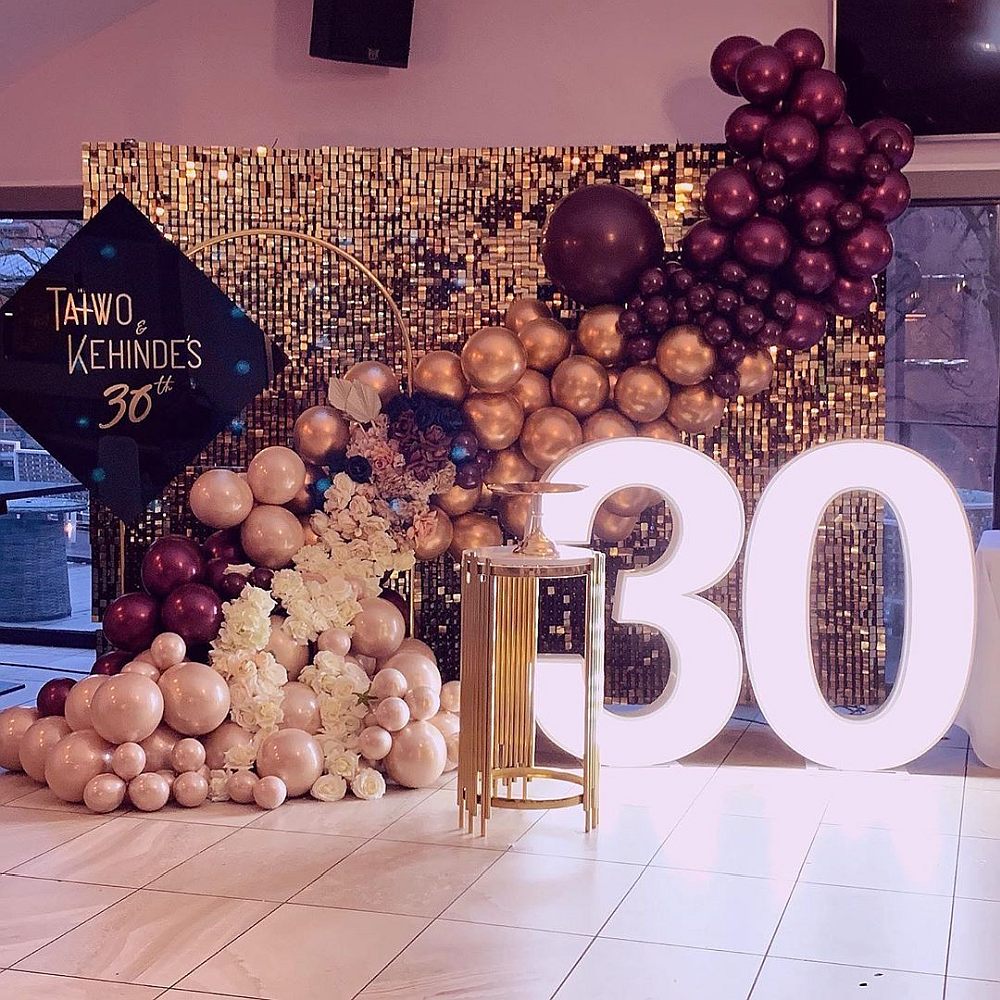 The 30th birthday is special as it heralds your adult status with sagacity.  Explore the enthralling happy 30th birthday decoration ideas for your best friend to plan a remarkable day for her.
Balloon Decorations with Nostalgic Memories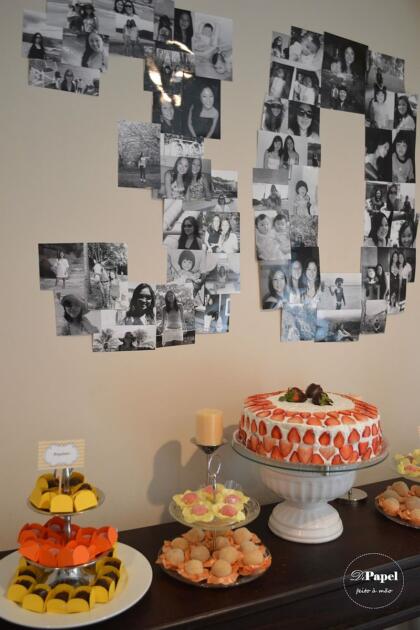 It is said that every picture tells a story and these memories never fade. We all know birthdays are imperfect without colorful balloons and balloon decorations that add exude joyful colors and enthusiasm to your birthday celebration.
Birthday Decoration Ideas at Home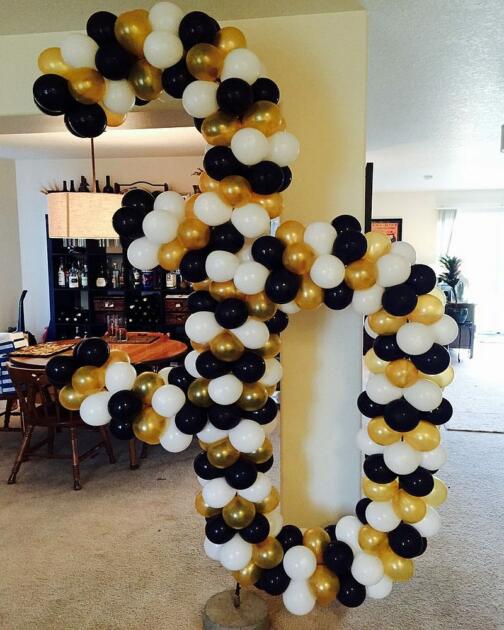 Heighten up the celebration with these spheres of festive shimmer and glimmer and wow your BFF with your happy birthday decoration ideas at home by packing a room with helium balloons and tying the images of her special moments below them. It will leave the birthday girl in awe and amazement as women are very fond of pictures.
Fill up your space with birthday balloons and let your invitees chase, bounce, and pop these bubbles of bliss relishing the delightful hues that add flair to your party space.
Let Her Birthday be a Spa-day
Whether it's work exhaustion, tired muscles, or anxiety, in the 30s we can all relate to experiencing fatigue, both mentally and physically. It's the perfect time to have a spa birthday themed party of your own. Set the mood and provide all the supplies your guests need to feel pampered and beautiful. Spas rejuvenate, so add votive candle holders to your space to create a magical, whimsical escape from the lethal routine to soothe yourself. Pamper your best friend for her 30th birthday by giving her a basket filled with her favorite spa products that she wishes to treat herself to a night in.
Keep that Roman Tradition Alive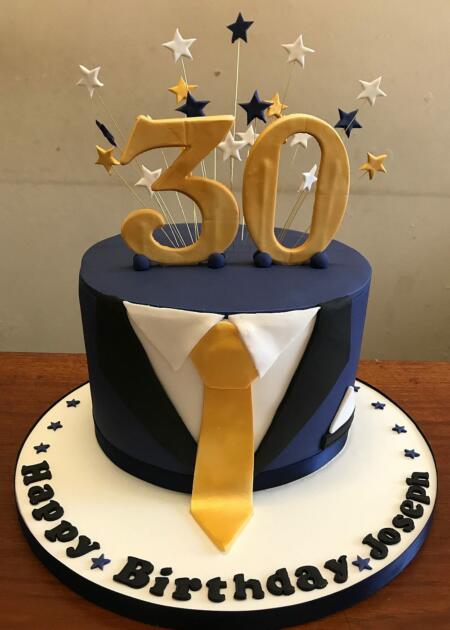 A birthday is one of the most cherished days of the year and there's so much to adore about this day not to mention the cake. Cakes are what make an occasion distinct and any party would seem empty without them. As per the classical Roman culture cakes were served on the occasion of a special birthday. Thus, gift your BFF the perfect custom cake that will highlight her personality and suit her taste, style, and uniqueness. Plan ahead not only for the cake but also for the happy birthday cake decoration such as multicolor flashing happy birthday cake topper decoration and customized party favors to celebrate the special day.
Miscellaneous Items for the Party
Planning a 30th birthday party can be stressful, and it's easy to get stuck on the details. Turning thirty isn't as big of a deal as turning twenty or forty — but it's still worth celebrating. Whether you're planning a big blow-out party or an intimate affair, knowing what things to do for your 30th birthday will help you have the perfect one with decorations that everyone loves.
Happy 30th Birthday Banner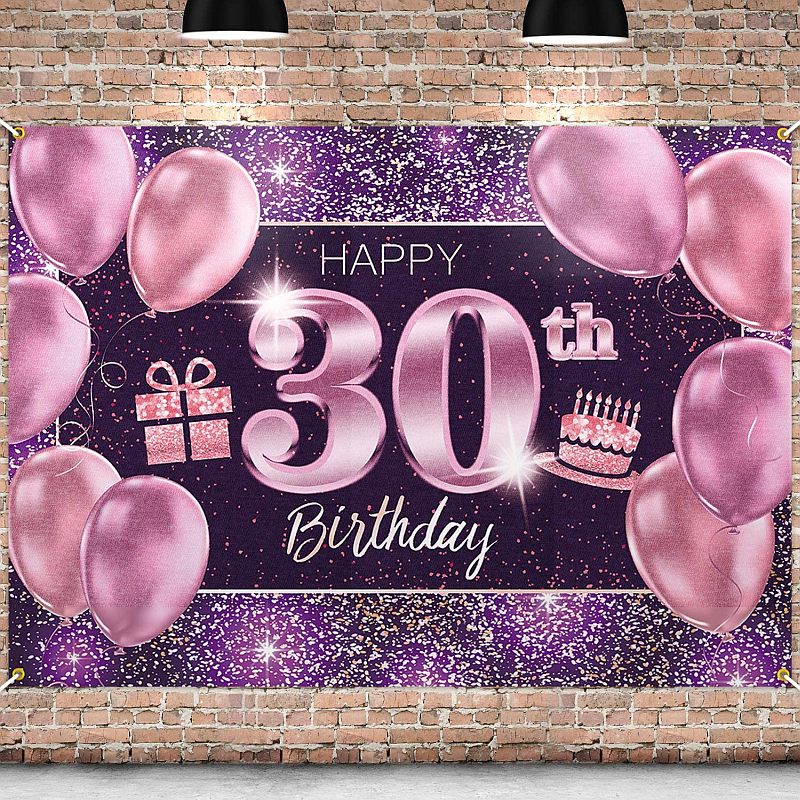 Banner displays are an excellent way to welcome your guests. Depending on the theme you have in mind, there are a ton of happy 30th birthday banner ideas you can use. While it's tempting to grab the first item that looks appealing from a store, your efforts will be much more successful if you take the time to look around for supplies beforehand. You might find something out of your expectations!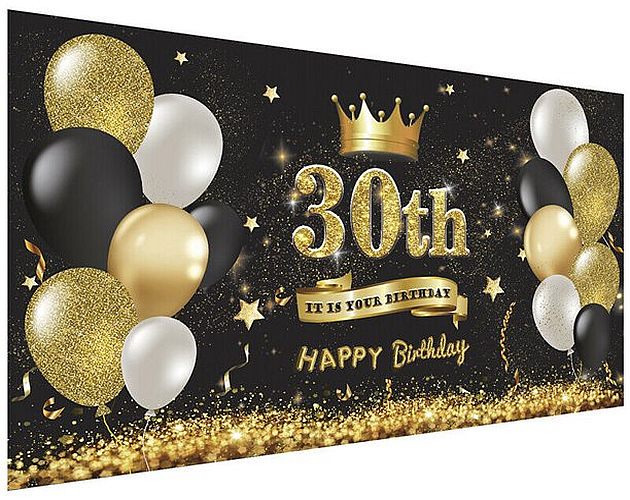 Funny Birthday Banners
To celebrate the 30th birthday of your friend or family member, decorating the room with some cool birthday banners and decorations is a great idea. That way you can create a fantastic atmosphere of celebration and fun.
30th Birthday Balloons
If you are looking for the best happy 30th birthday balloons or decorations, you've come to the right place. We've put together this collection of the best birthday balloons and decorations that we could find to help you be the host with the most (besides being thirty, I mean).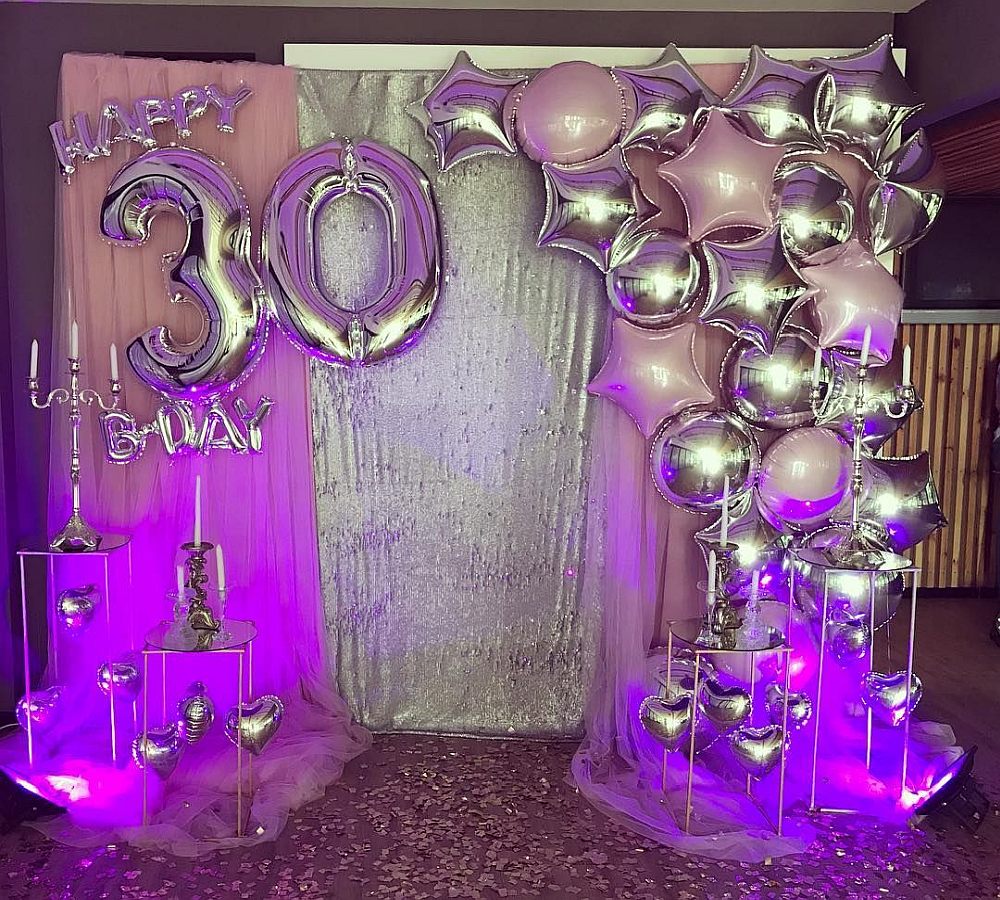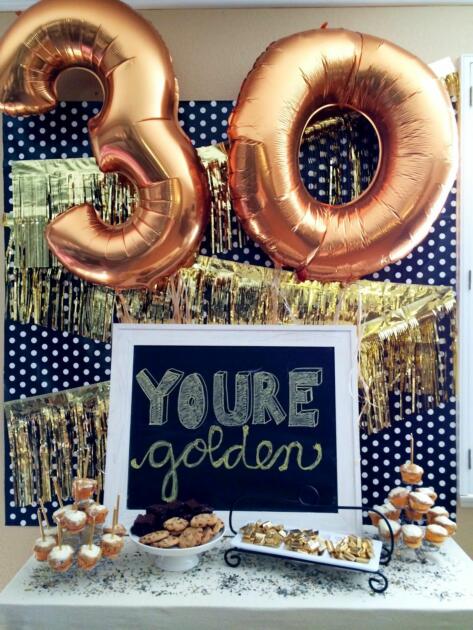 Happy 30th Birthday Party Favors
Thinking about 30th birthday decorations and party ideas can be overwhelming. Whether it's a themed party or a surprise birthday party, here are my best tips on how to impress your guests with stylish decorations and awesome favors.
30th Birthday Gifts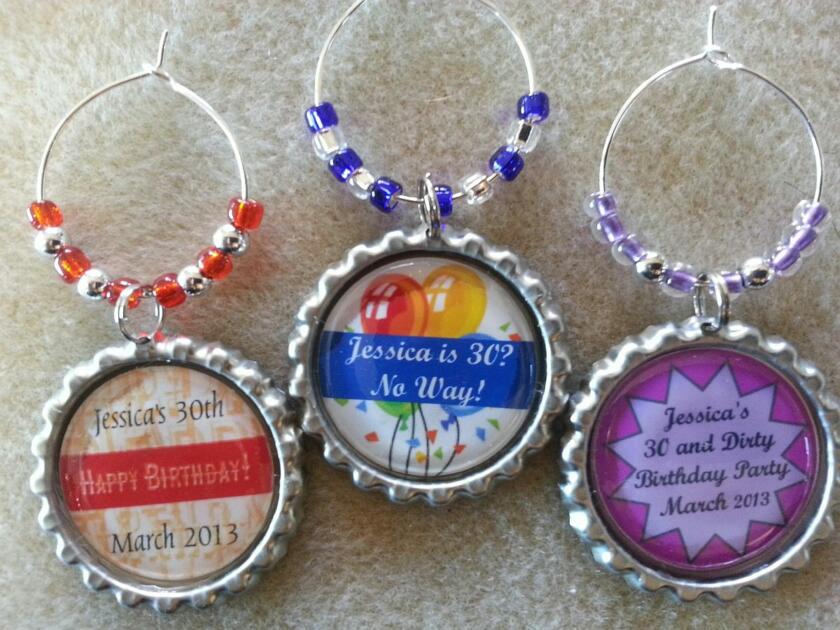 Are you looking for original birthday party decorations and gifts? A custom printed Happy 30th Birthday banner is a great way to wish a special woman/man in your life a very happy birthday.
30th Birthday Flowers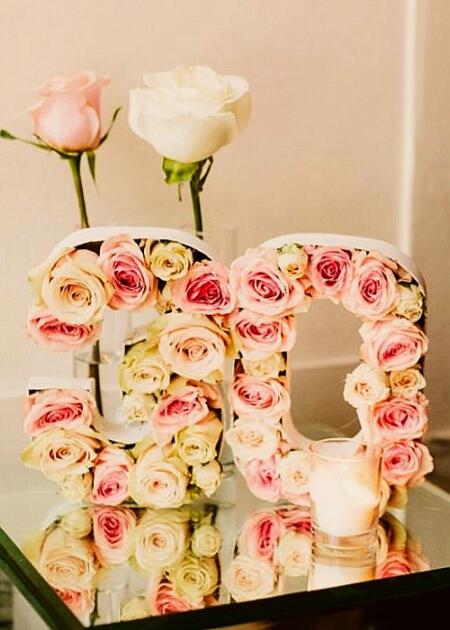 As your 30th birthday approaches, you want a party that will make everyone say "Wow!" Whether it's held at home or in a hall, decorating with flowers is a great way to elevate your birthday decorations to the next level.
30th Birthday Party Food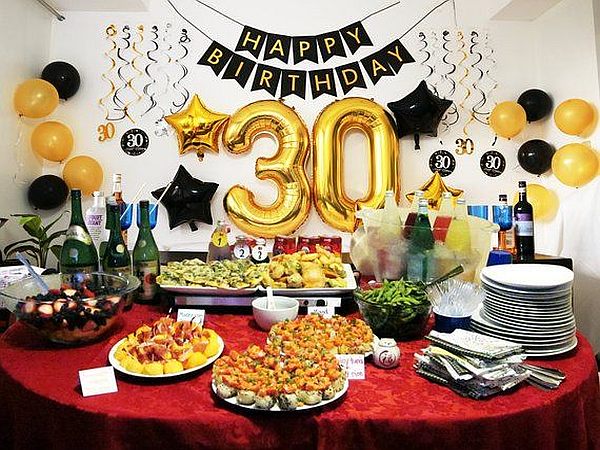 An important part of throwing a great 30 b-day party is to make sure your guests leave with full stomachs and happy hearts. Now, this might not be one of your most important pieces of advice ever, but if you want to impress your guests, serve them a finger-lickin'-good meal.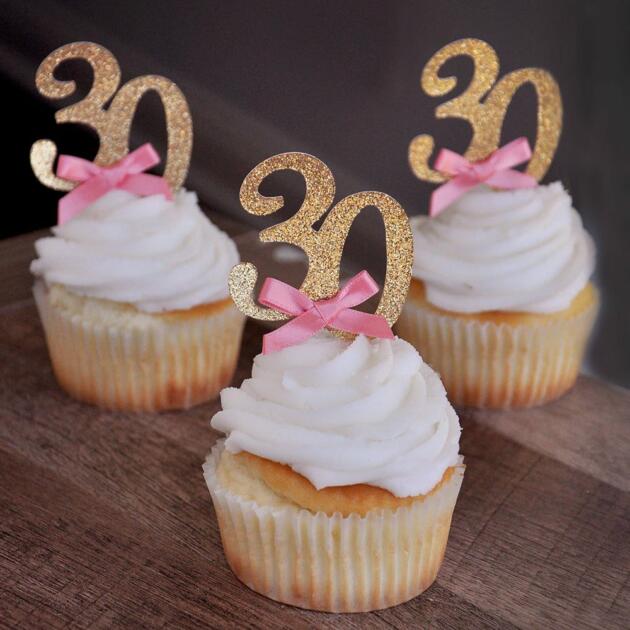 Having fun in the kitchen with some favorite recipes, creating neat decorations, and party favors can really make your birthday a big hit.
30th Birthday Cakes
It's your 30th b-day and you're ready to celebrate! Whether it's a sweet celebration with friends or a family gathering, we've got you covered with our collection of 30th birthday party cakes.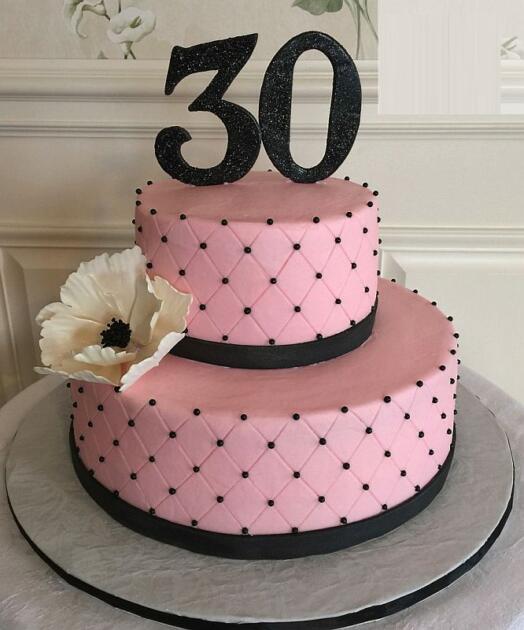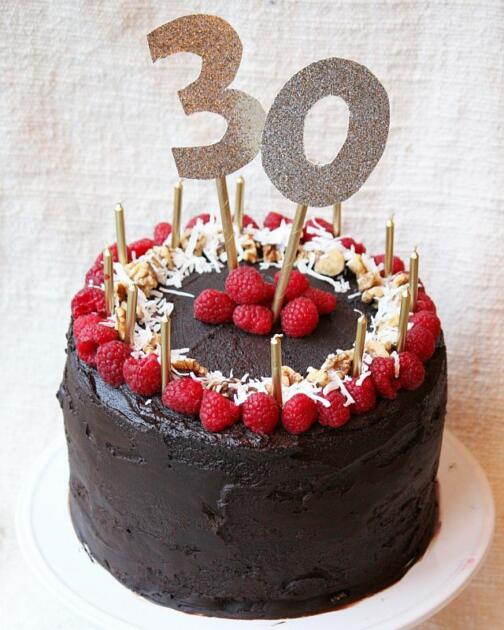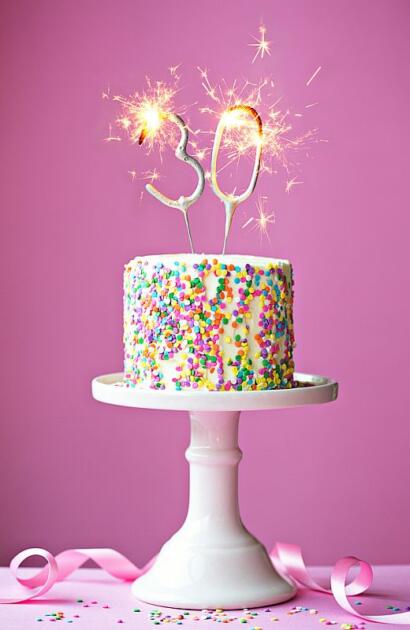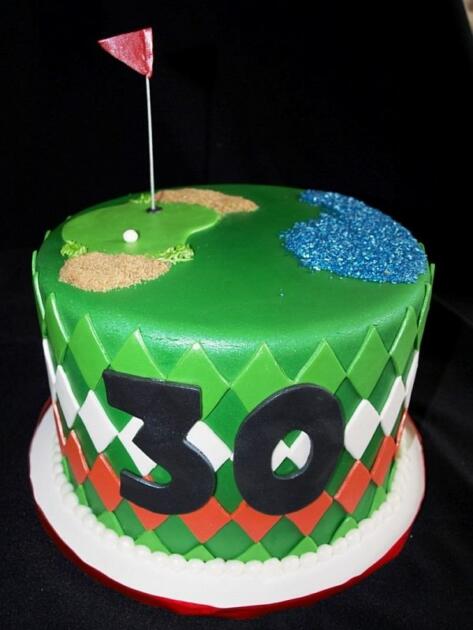 30th Birthday Party Music
Music can set the mood andcreate a feel good atmosphere if played incorrectly. Having the right music is one of the most important parts of hosting a successful 30th birthday party. You want your guests to be up and dancing, and enjoying themselves because they are having fun!
Personalized 30th Birthday Decorations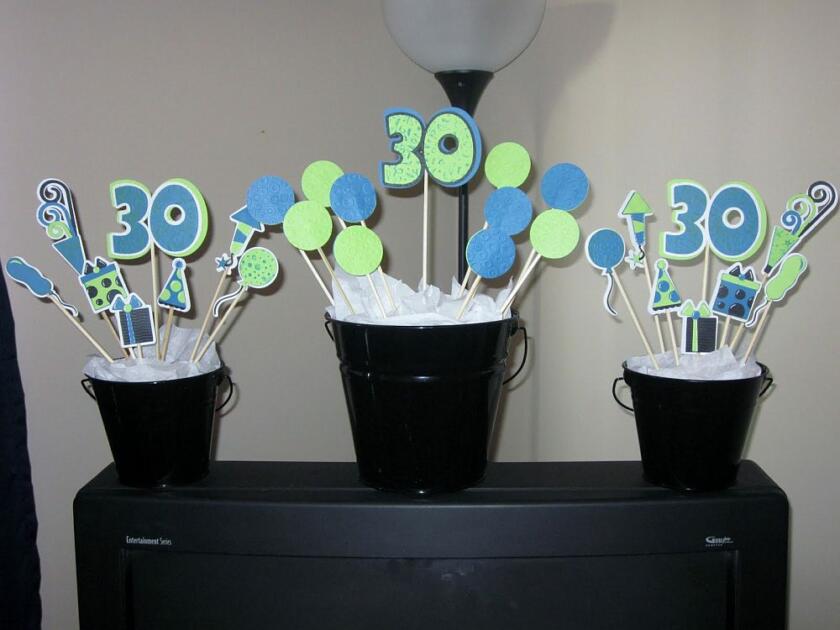 If you're looking for great 30th birthday decorations & party ideas for your upcoming celebrations, you'll love this article. Decorating for the 30th birthday can be fun, especially if it's your own or a very close friend or family member. You want to pick decorations that are versatile and will last long after the party is over – by at least a decade!
Happy 30th Birthday Decorations for Her / Girlfriend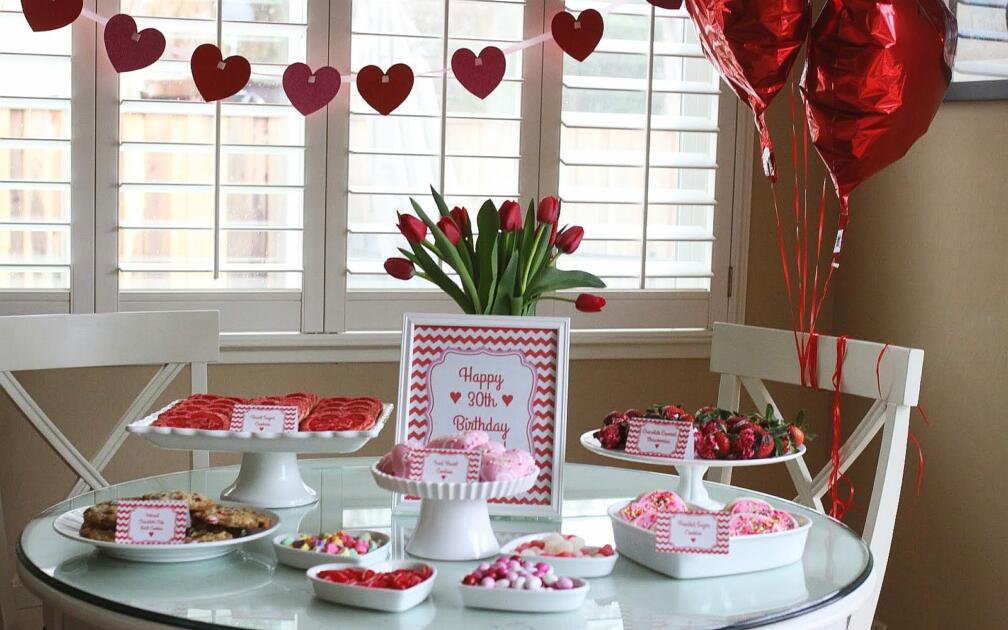 Are you planning a 30th birthday party for your girlfriend? If so, you're probably wondering how on earth you are going to pull it off. There is no reason to worry; pulling off a perfect party is easier than you think. With the right decorations, a warm party theme, and some help from your friends, you can surely make her feel like the most special person in town!
Happy 30th Birthday Decorations for Him / Boyfriend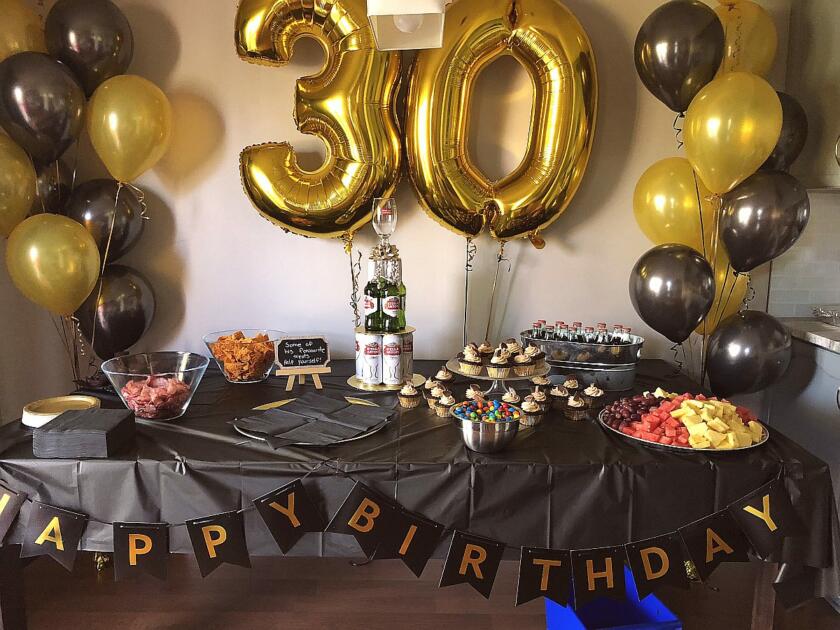 A 30th birthday is a milestone event that deserves to be celebrated as a grand affair. It's a time when you can reminisce on your journey so far, but also enjoy the excitement of the future and all its possibilities. At this age, you should be celebrating your life by organizing a party that your guests will never forget.
Best Happy 30th Birthday Backdrops
The best happy 30th birthday backdrops are those that will help you create a party atmosphere that is equal parts fun and celebratory. They should also be versatile enough to work for a variety of different events, from birthdays to housewarming parties.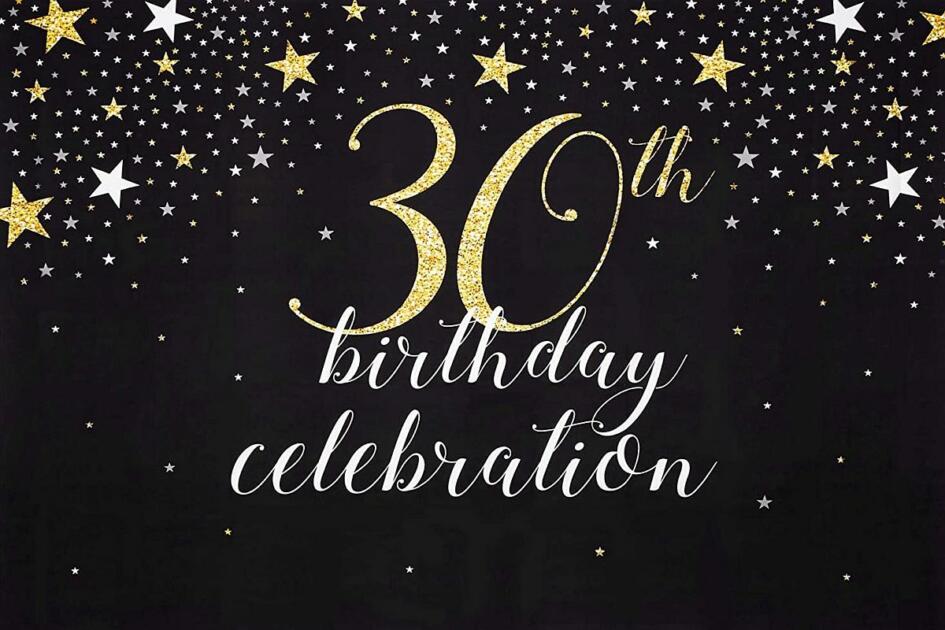 30th Birthday Table Decorations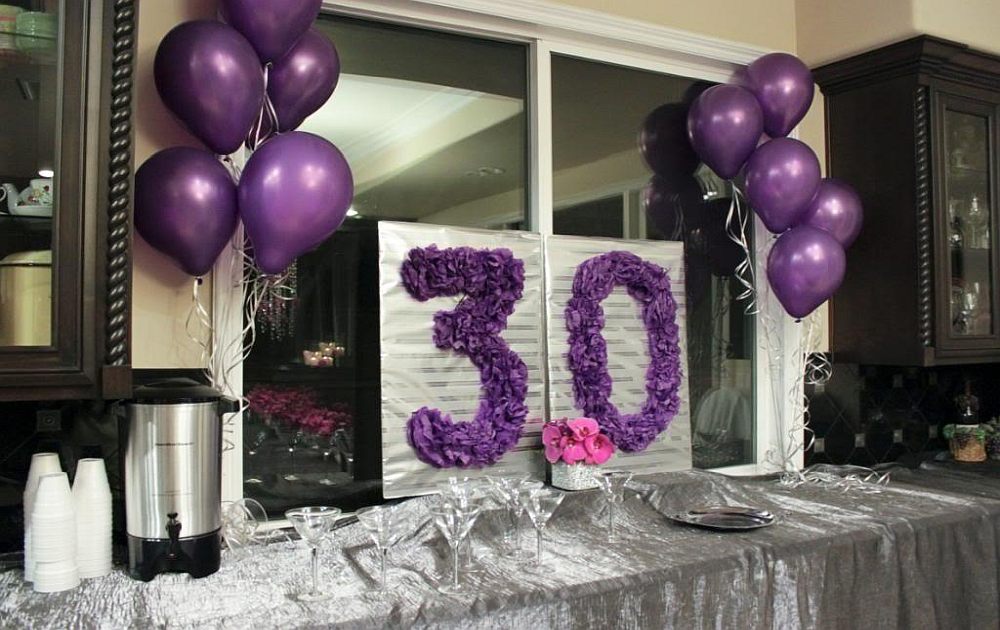 Whether you're hosting a party at home or in a restaurant, your 30th birthday event needs to be memorable and entertaining. That's why you need to scout out the best 30ths birthday table decorations to suit your style. When decorating tables for my birthday parties I always try to find decorations that match the theme of the party.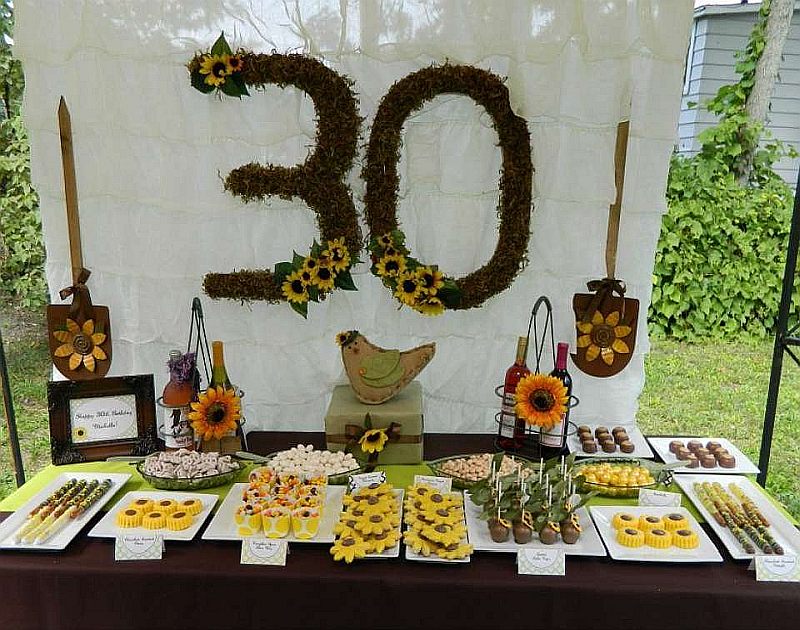 Centerpiece Ideas for 30th Birthday Party
30th birthday party table decorations are the icing on the cake (pun completely intended.) If you choose to have a themed party, there's a lot of fun that can be had with your table decorations from paper plates, to napkin rings and placemats. From there, you'll want to choose your centerpiece or two (or three if you're adding candles) for your table.
30th Birthday Invitations
If you're throwing a party for a thirty year old, consider selecting invitations and other party supplies that are age appropriate and ooze class. A simple invitation will make your guests feel special without making this birthday look cheap or tacky!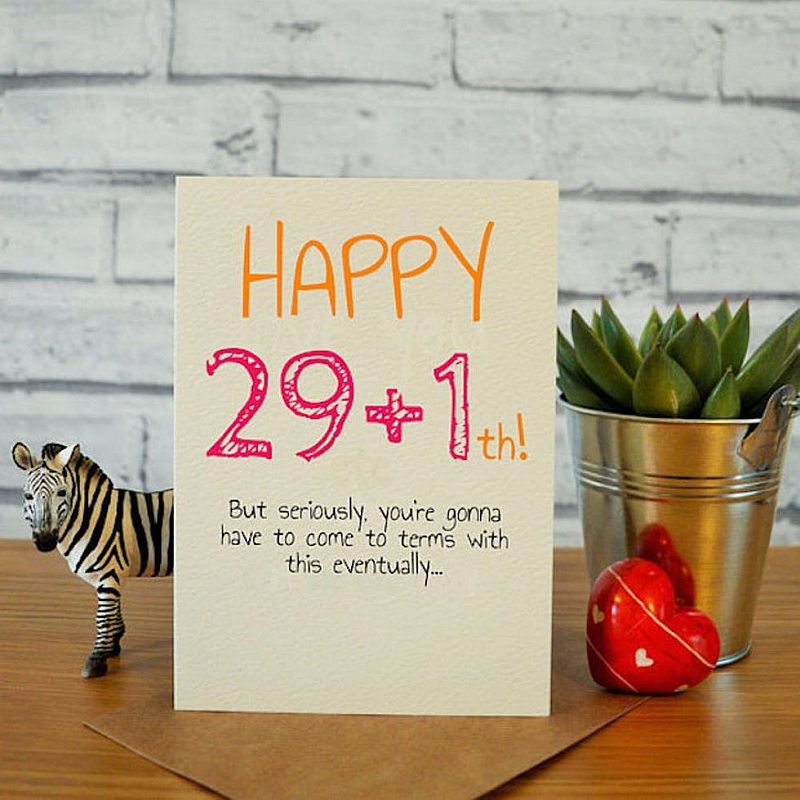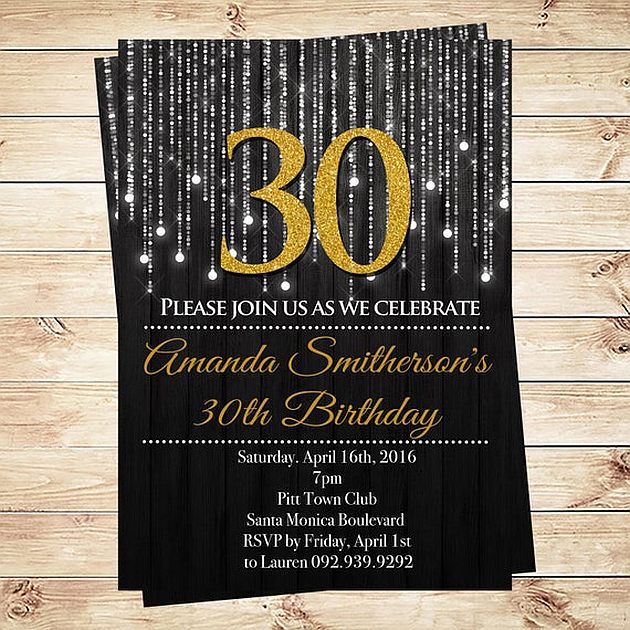 DIY Decorations for 30th Birthday Party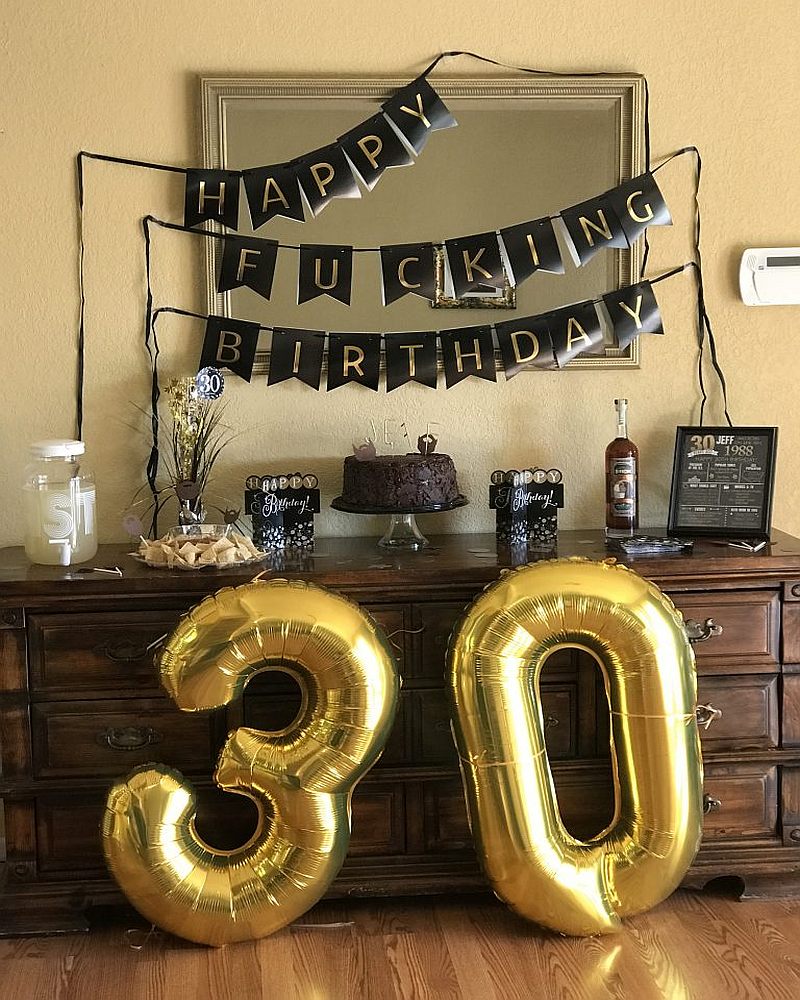 Tons of 30-year-olds are holding their special day parties in all around the world. Decorations play an important role at these parties. Don't want to "play it safe?" Take a look at these creative party ideas that will inspire you to throw lively 30th birthday celebrations with DIY decorations.
30th Birthday Theme Examples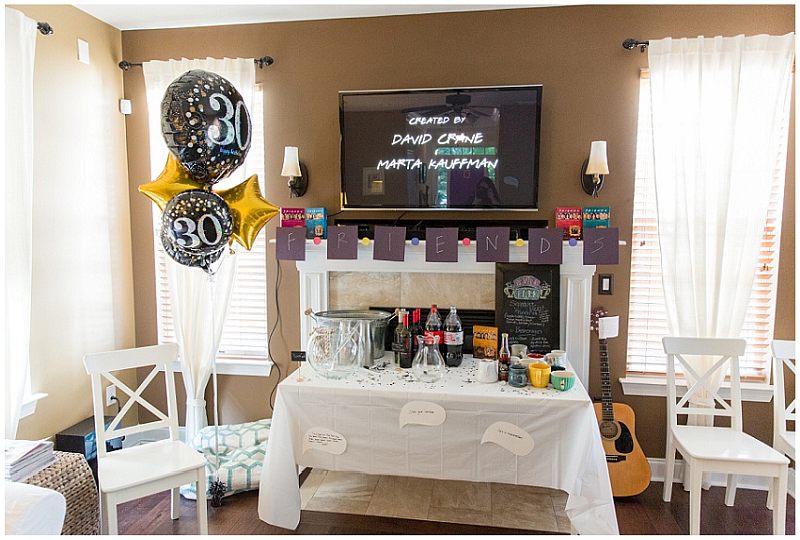 Both the decoration and party theme of your 30th birthday celebration needs to be unique and you should stay away from traditional choices.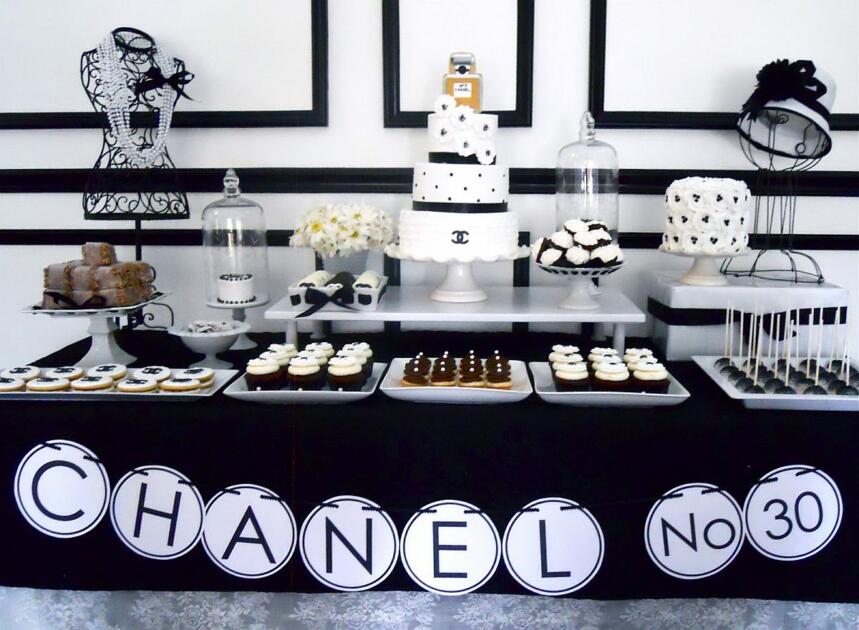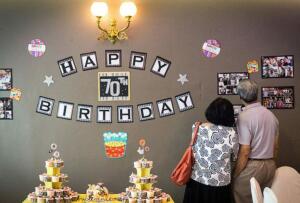 Nostalgia
Having your 30th birthday party decorated and planned is a momentous event that's worth celebrating to the max.
---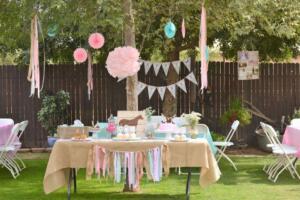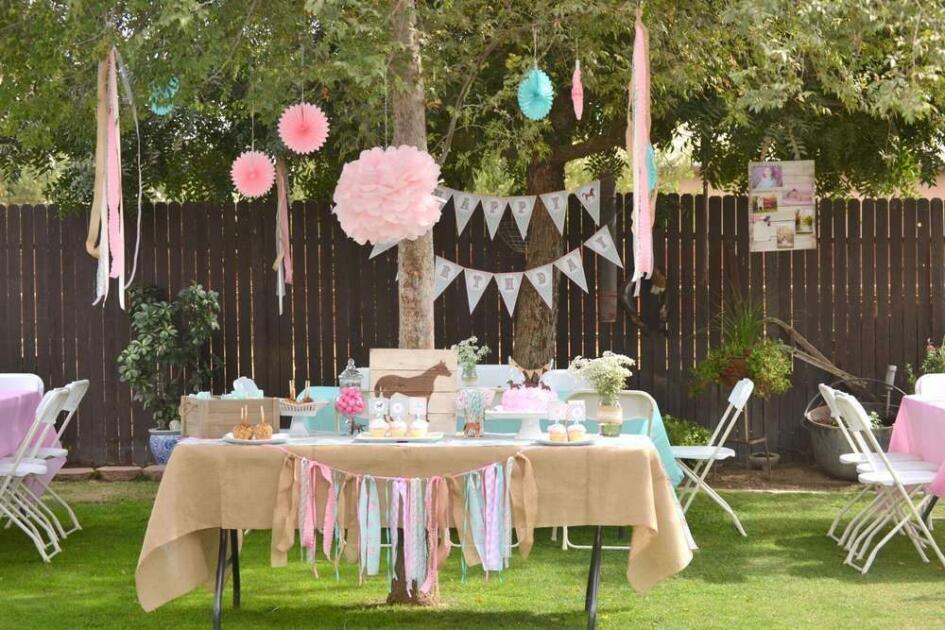 Funny
Your 30th birthday is a fantastic opportunity to kick back and enjoy yourself – with a good beer in hand.
---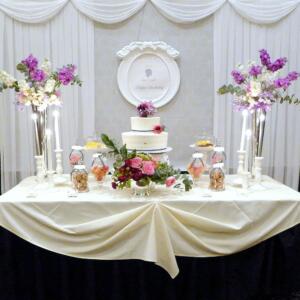 Traditional
Pick from colorful tableware and centerpieces to help create the perfect atmosphere for your party.
---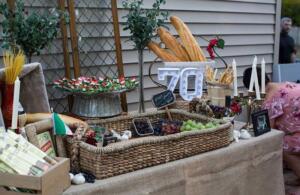 Outdoor
B-day parties are always special, so you might desire a little more treatment on it. It will give you great ideas for decorating both the inside and outside of your home for an enjoyable party.
---
Best Party Ideas for 30th Birthday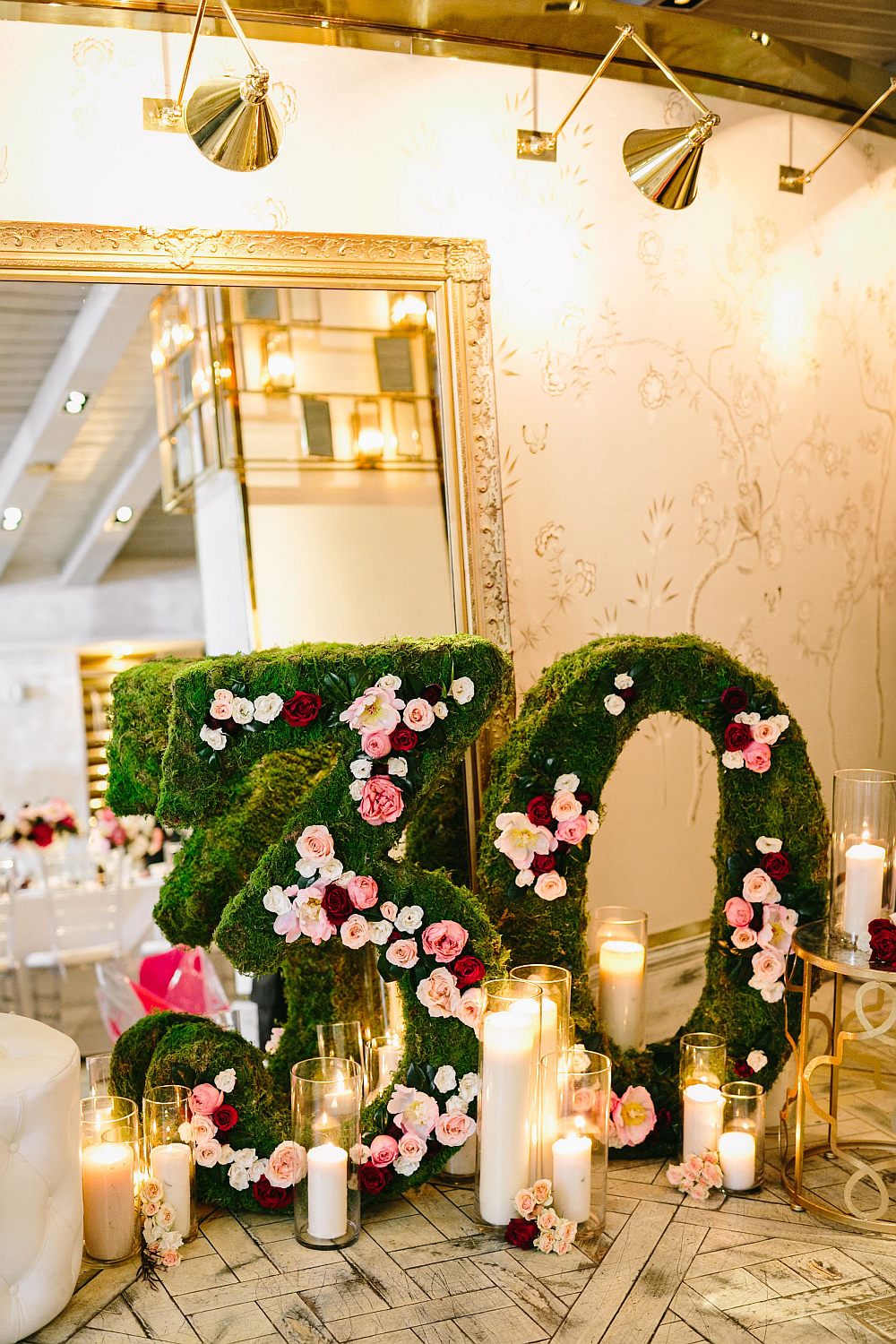 Today I'll list a few of the most popular 30th birthday decorations and party ideas. If your 30th birthday is going to take place soon and you want to celebrate it in style, here are some easy and affordable tips to help you put it all together.
Elegant 30th Birthday Party Ideas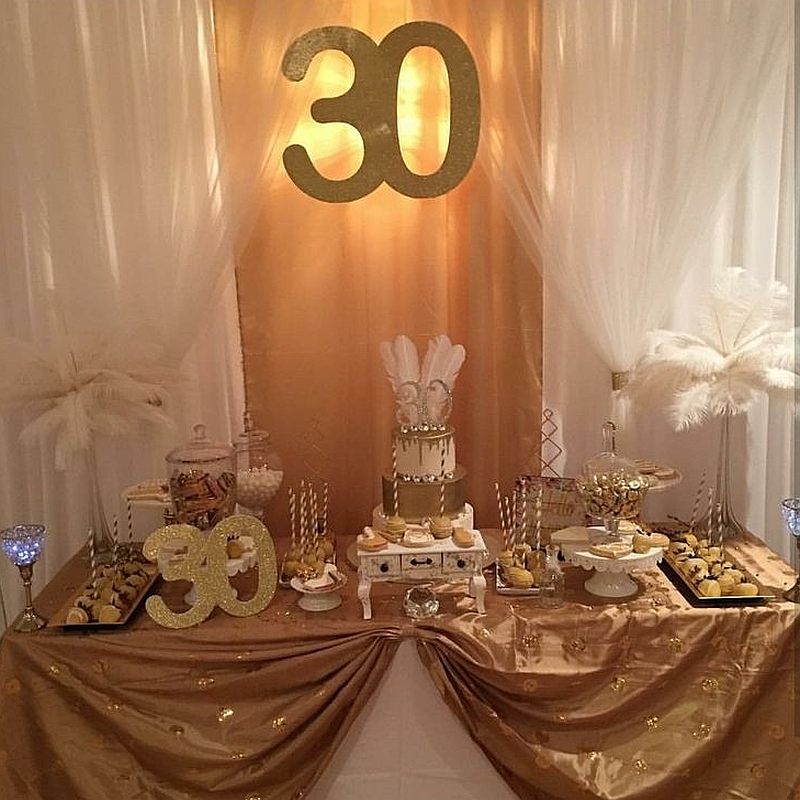 You've made it this far. It's been a long journey, but you're 30 already which means you have officially entered a new stage of life.
Where to Buy Happy 30th Birthday Supplies
30th birthday party decorations are special, and you really want to do something to make it extra special. Birthday party supplies are available for purchase at a wide number of stores, from small specialty shops to large chain stores. These stores also sell decorations and party supplies for other birthdays.
Stores
Below are a few places to buy 30th birthday decorations. Some of the more popular ones have websites where you can shop online.
Amazon:

Find the perfect party supplies to match your style!

eBay:

Discover the best products for your party, at the lowest prices, and with the least amount of effort.

eFavormart:

If you're looking for a deal, take a look at the new offers and deals section where you'll find party supplies with extra money off or special discounts.

Wayfair:

Don't forget to check out their event decor options!

eHomemart:

All accessories you need in every style to fit any occasion.

Walmart:

Discover the best selling party decorations for every theme and price point.

Dollar tree:

You'll find your favorite party supplies at an affordable price.

Hobby lobby:

They bring you a wide variety of party supplies at discounted prices.

Michael's:

Shop around to find a complete selection of products in a wide range of styles.

Target:

Buying from this site is easy and fun!

Orrefors:

A wide selection of party decorations & supplies!

Yankee Candle: Find stunning candles for birthdays at reasonable prices.

iKea:

A vast selection of party supplies to satisfy your every decorating need.

Etsy: Best products for an epic birthday decoration.
One area of decoration for a 30th birthday 🎉 pic.twitter.com/vKSgyUezws

— planning for you (@planningforyou1) February 5, 2019
Coupons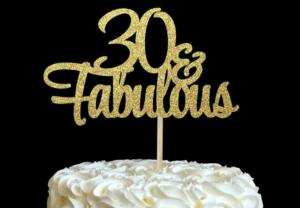 Is your favorite store sending you coupons? Get them all in just one place.
10% Discount on happy birthday supplies (Not available)
---
Recommended Brands
Efavormart
Party City
Oriental Trading
FAQ
What to do for a 30th birthday party?
Make your 30th birthday party a hit by planning exciting activities for the guests. Set up a drinks bar, have a photo booth to capture fun selfies with your besties, and end the night with a tasty menu that satisfies the soul!
How to plan an amazing 30th birthday celebration?
There are so many ways you can ring in your 30th birthday in style. Some of the most popular and fun ideas include going camping, hosting a wine tasting, throwing a house party, and going on a road trip.
Where to buy 30th birthday decorations for a party?
You can buy party supplies and decorations at both physical and online stores. Look for decorations that match your theme to create a well-organized setup.
Conclusion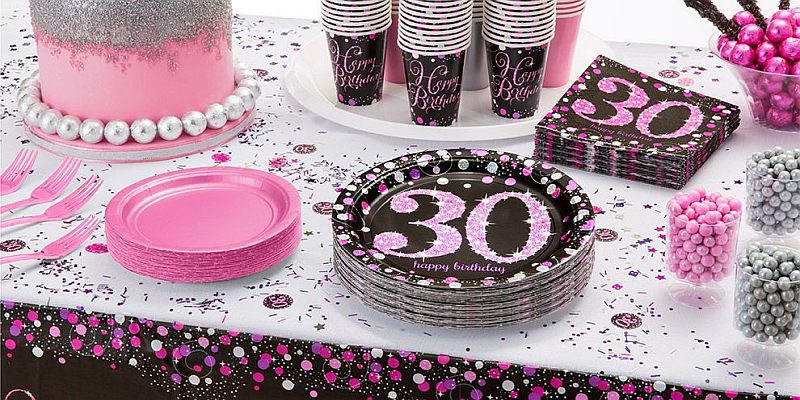 A birthday celebration is a means to celebrate how much they've grown in the past year. Birthdays are important because they give everyone a day to feel special and see how much those around them love them.
Let your best friend feel loved with our creative happy birthday décor ideas. Incorporate party supplies and birthday party decorations to make her/him feel loved, honor your companionship and make memories together.