Congratulations, your graduate has made it! And what better way to celebrate this special moment than with a graduation party? A graduation party is the perfect opportunity to gather family and friends together to honor your graduate's hard work and success.
Unique Graduation Party Decorating Ideas
But how can you make it unique? Here are some unique graduation party decorating ideas that you haven't seen before.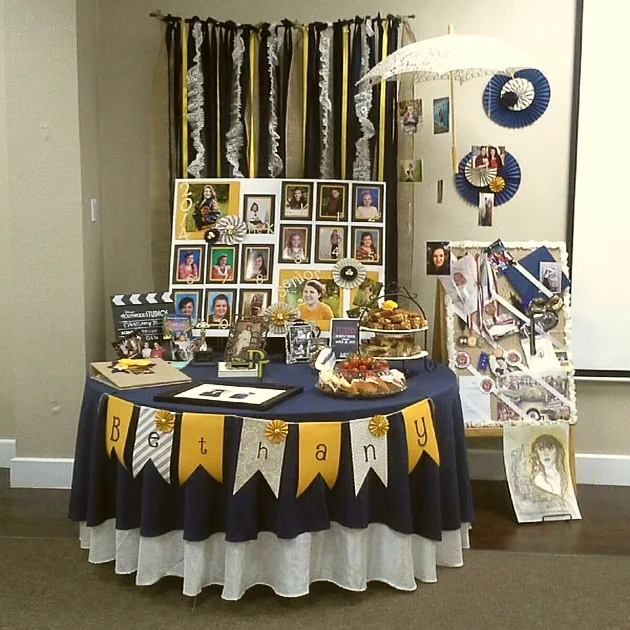 Balloons With a Twist
Forget about the standard black and gold balloons for your graduation party; why not get creative and make them into something special? Try filling clear balloons with confetti or glitter for a more glamorous look. Or why not fill them with LED lights for a custom lighting effect that's sure to wow your guests? You can even add photos of your graduate inside each balloon for an extra-special touch.
Memory Table
A memory table is an excellent way to add a personal touch to your graduation party decorations. Gather photos from your graduate's childhood through high school, awards, certificates, and any other mementos from their education journey. Arrange them in an eye-catching display on a table with a sign that reads "Our Graduate's Journey" or something similar. This will give guests the opportunity to take a trip down memory lane and reminisce on all the great moments along the way!
Personalized Tableware
Tableware is another great option for adding something special to your graduation party decorations. Personalized glassware, plates, napkins — even silverware — can all be customized with your grad's name or initials, school colors, or even a class motto. Put out personalized food labels so guests know what they're eating, too! It's a fun way to show off how proud you are of their accomplishment and give the party an extra special touch without breaking the bank.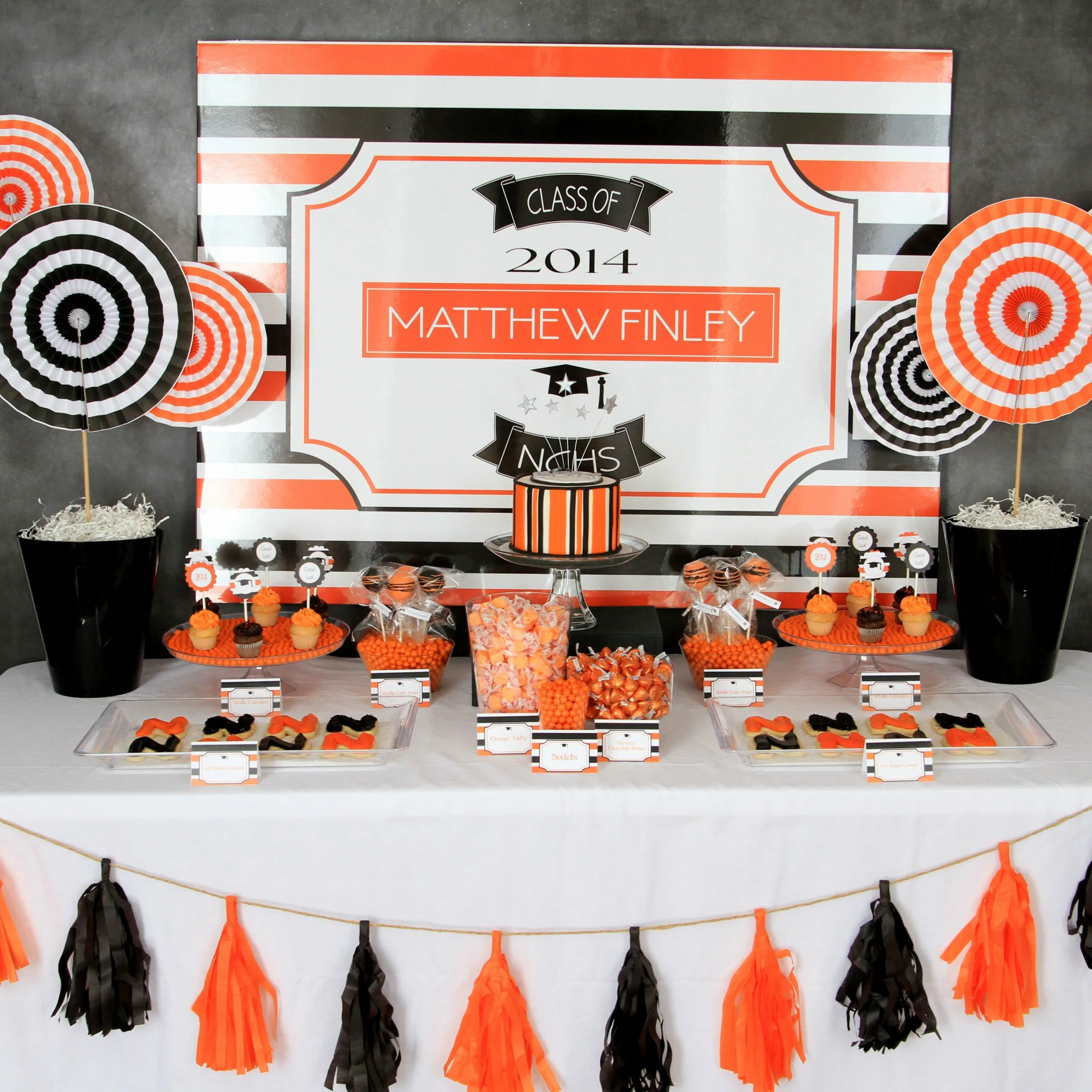 DIY Confetti Poppers
Confetti poppers are a great way to create an exciting atmosphere during the celebration. To make them, fill empty toilet paper rolls with tissue paper confetti and seal the ends with tape. You can also attach colorful ribbons or strings to each popper for an extra pop of color! As guests arrive, hand out the poppers for them to use during the celebration and let their imaginations run wild!
Light up Your Decorations
Why not add some sparkle and shimmer to your decorations? String lights come in all shapes and sizes so you can find something perfect for your party. To add more interest, hang paper lanterns in different sizes around the room, or put battery-operated candles around tables and corners. For an even more creative approach, use white Christmas lights hung randomly around large pieces of fabric draped over furniture or walls. The result is elegant yet unexpected!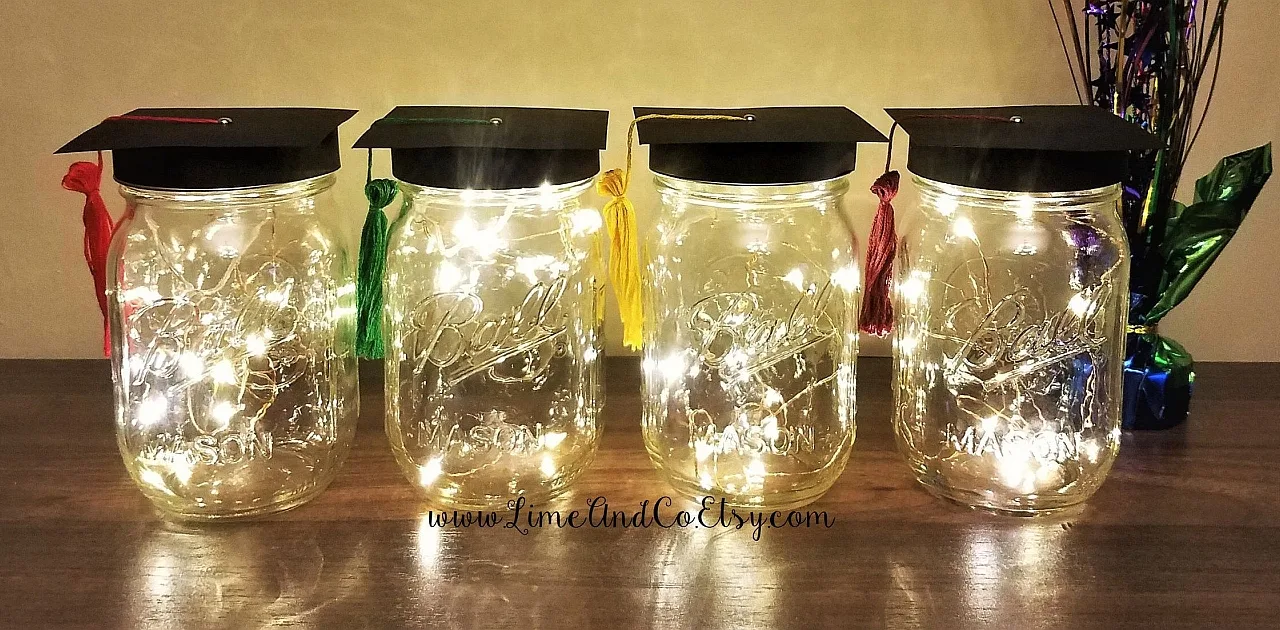 Add Some Living Elements
Adding living elements such as plants, flowers or trees to the decor will instantly bring life and texture into any event space. Plus, it's an easy way to add color without having to buy anything new (just borrow some from Mother Nature!). For example, place ferns along window sills or hang ivy from doorway frames; these natural touches will enhance any room without breaking the bank.
Finally, don't forget about signage! Print out signs saying "Congrats Graduate" and hang them up around the house or venue where the party is taking place. This adds a personal touch that will be appreciated by both your graduate and their guests.
Photo Mosaic
Get creative with photos by making a photo mosaic. Gather photos from throughout the graduate's life (recent ones work best) and arrange them into an eye-catching design for display at the party. You can even create a special hashtag for guests to use when posting photos from the event so that everyone can contribute to your masterpiece!
Graduation Caps as Centerpieces
For an easy yet chic centerpiece idea, consider using mini graduation caps as decorations on each table. They come in various colors and sizes and are perfect for setting the graduation party mood.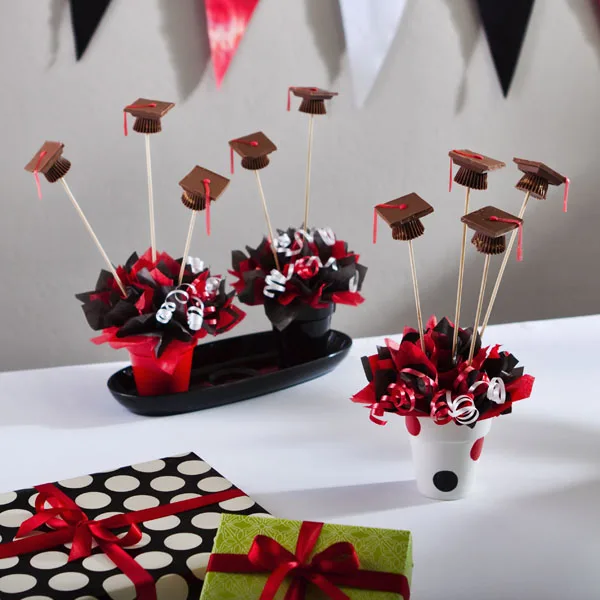 You could even add tiny details like tassels or ribbons for a more personalized touch! Just be sure to keep them out of reach of any little ones who might be tempted to play with them–you don't want any tears just before your big celebration begins!
Graduation Cap Garland
This one is especially great if you have a large number of guests attending your party—you can make garlands out of paper graduation caps! All you need is cardstock paper in various colors (of course black would represent traditional caps!), scissors, glue sticks/tape runners/hot glue gun, string/yarn/ribbon (your preference), and any additional embellishments (like glitter!). Cut out each cap shape then string them together with whatever material you choose to create a festive garland that can be hung around your house or yard to add some extra color to your decor.
DIY Graduation Party Decor Ideas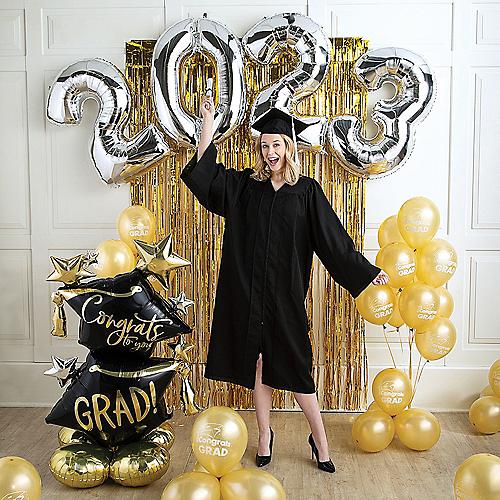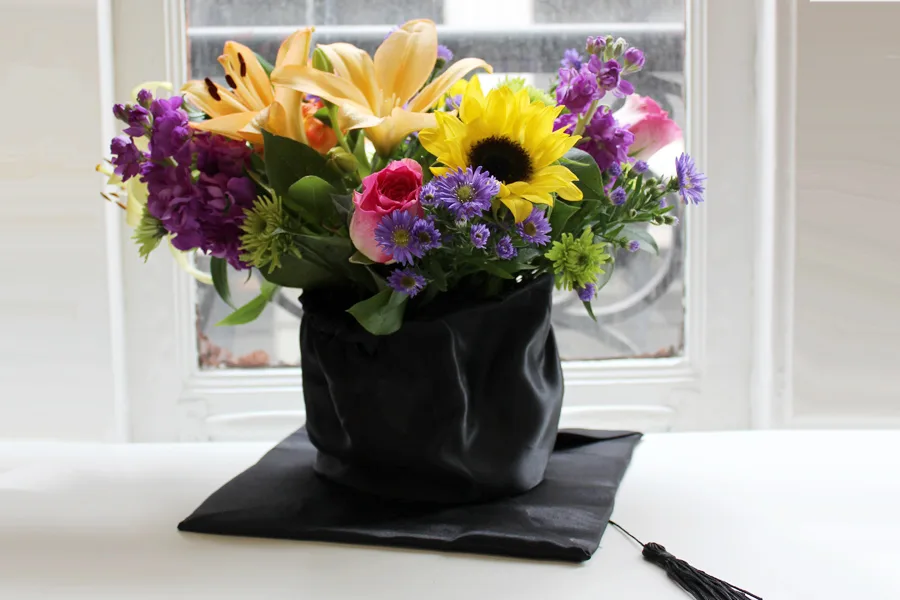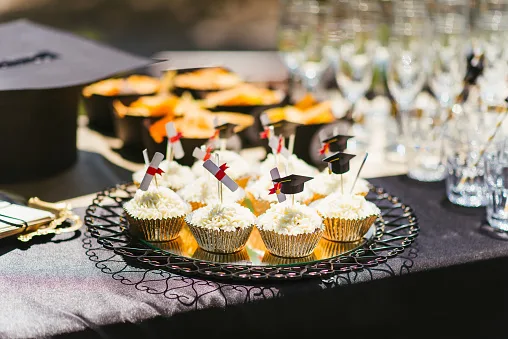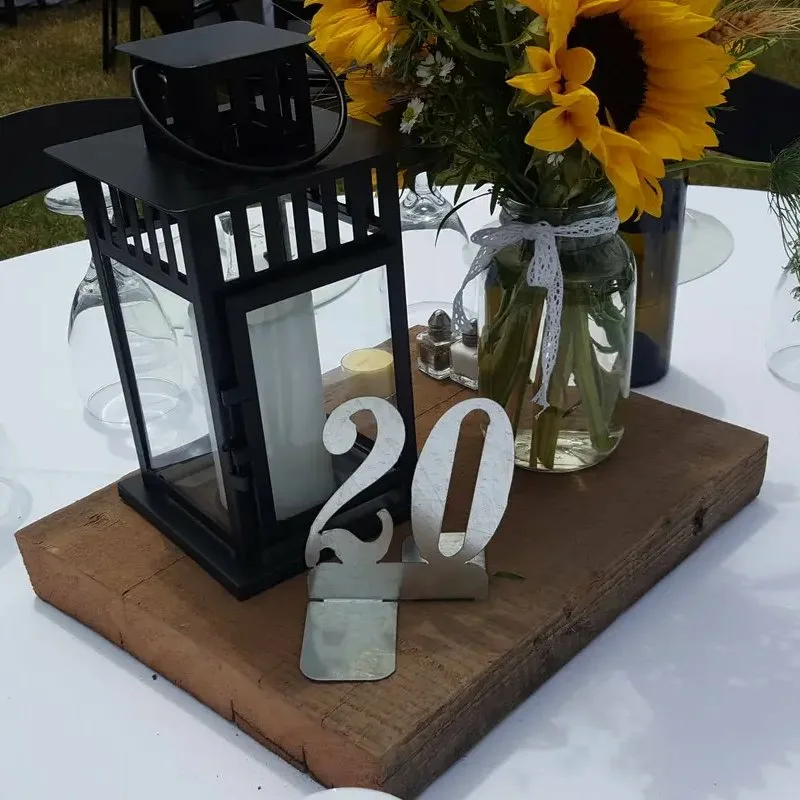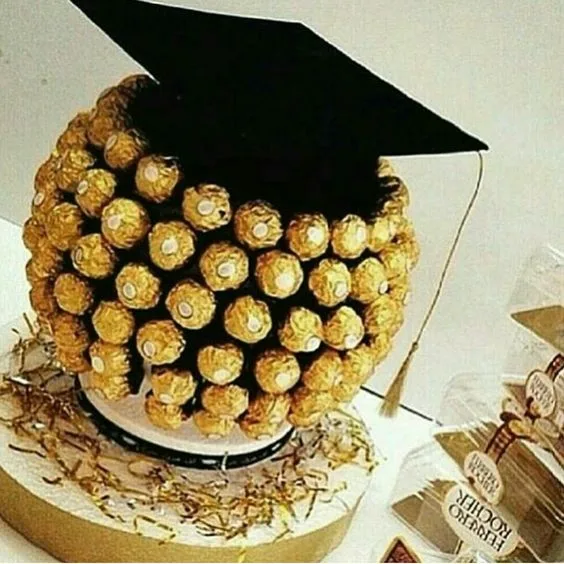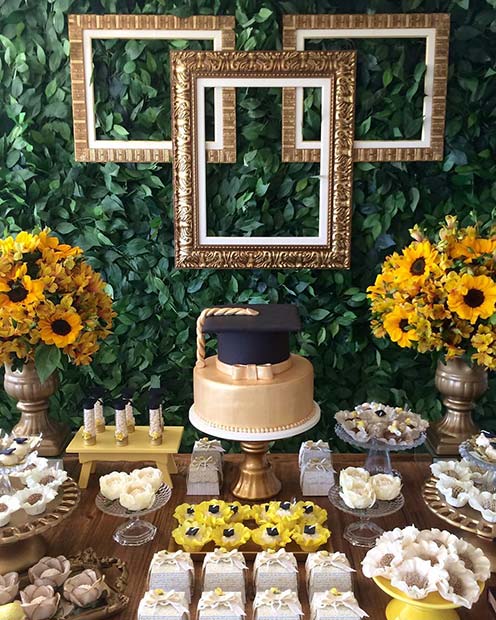 Conclusion
Treat your graduation day as something special by decorating in unique ways that show off your personality and style. With these ideas, you can easily create decorations that will bring joy and excitement into any space! Don't forget to enjoy every moment of this special day and get as many photos as possible – you'll be glad you did later on down the road. Congratulations, graduate! You did it!