Celebrating a birthday party outdoors is a great idea, and having it in a park can make it even better. The natural surroundings, open space, and fresh air are perfect settings for a fun-filled party. However, the setting alone isn't enough to make the party memorable.
Picture-Perfect Park Birthday Parties
It's the decorations that can transform a simple picnic setup into a breathtaking setting.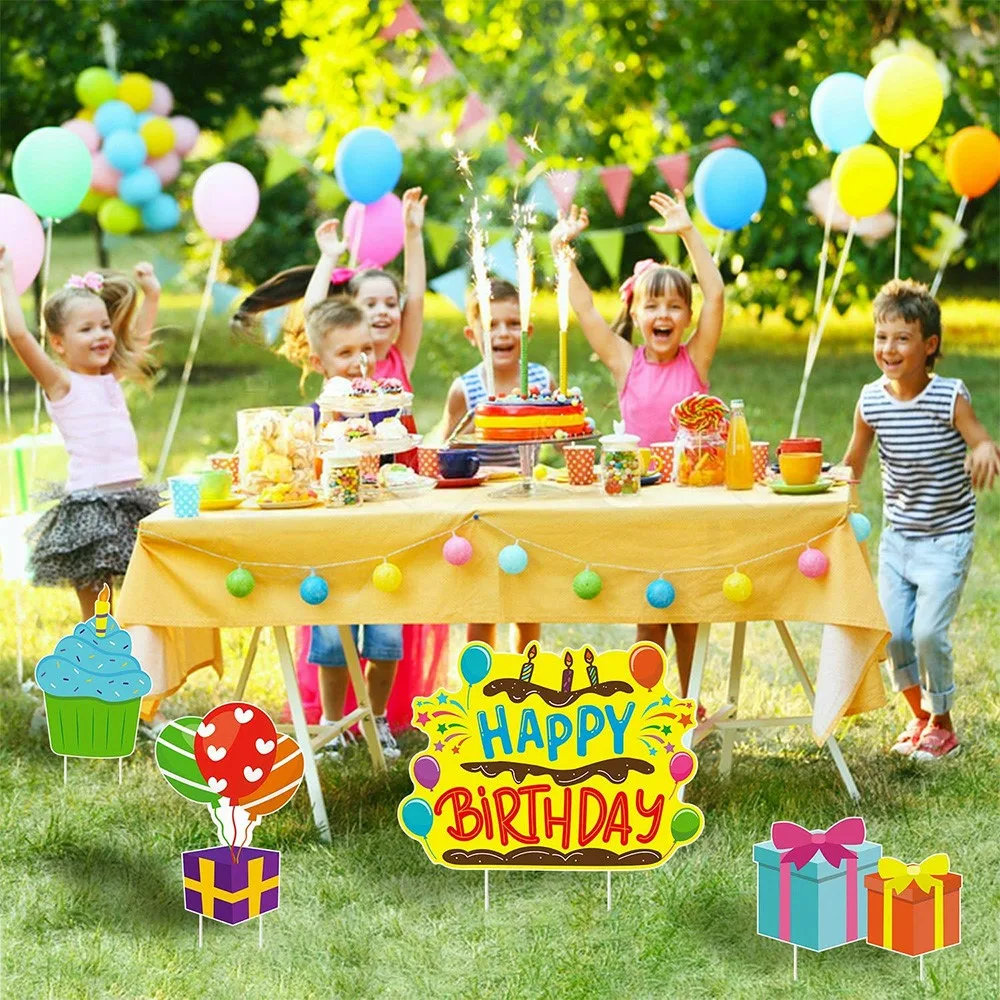 The creative and fun part of planning a park party is decorating it. Whether you want a princess-themed party, a sports-themed party, or just a minimalist setup, here are some tips on how to decorate for a picture-perfect park birthday party.
Plan around Your Location
The first rule of decorating a park party is to plan around your location. You cannot set up decorations if you do not know what space you have to work with. Start by visiting the park ahead of time and scoping out various locations you can use. Choose a space that provides ample shade, room to run, and plenty of seating opportunities. Once you have determined your location, visualize how you want to set up your decorations. Will you be using picnic tables, trees, or other objects to hang decorations? Prepare accordingly.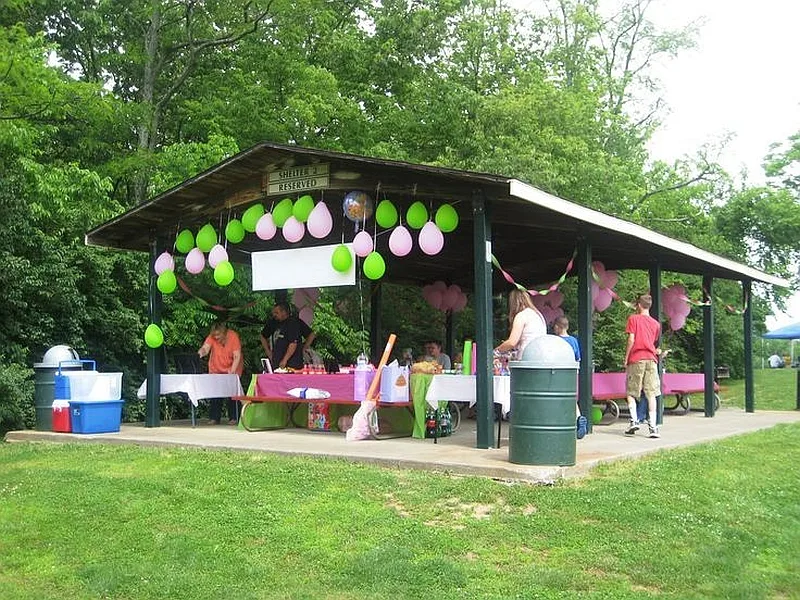 Use the Environment
One of the advantages of hosting a park party is that you do not have to spend too much on decorations. You can leverage the environment and use natural elements to create a beautiful backdrop for your party. For example, use flowers or leaves from nearby trees to create simple centerpieces for your picnic tables. You can also use rocks or tree stumps to set up games. Use the natural environment to your advantage as you plan your decorations.
Pay Attention to Color Coordination
When it comes to decorating for a park party, you have to pay attention to color coordination. A park can be a busy place, especially on weekends or holidays. You want your guests to find your party easily. Choose a color scheme that stands out and complements the natural surroundings. Your child's favorite color or their suggested party theme could guide this decision. If you're unsure, you could opt for colorful balloons, streamers, and tablecloths. Ensure colors are fun, vibrant and playful to set the right mood for the day. Mix and match to add flavor to the park.
Keep It Simple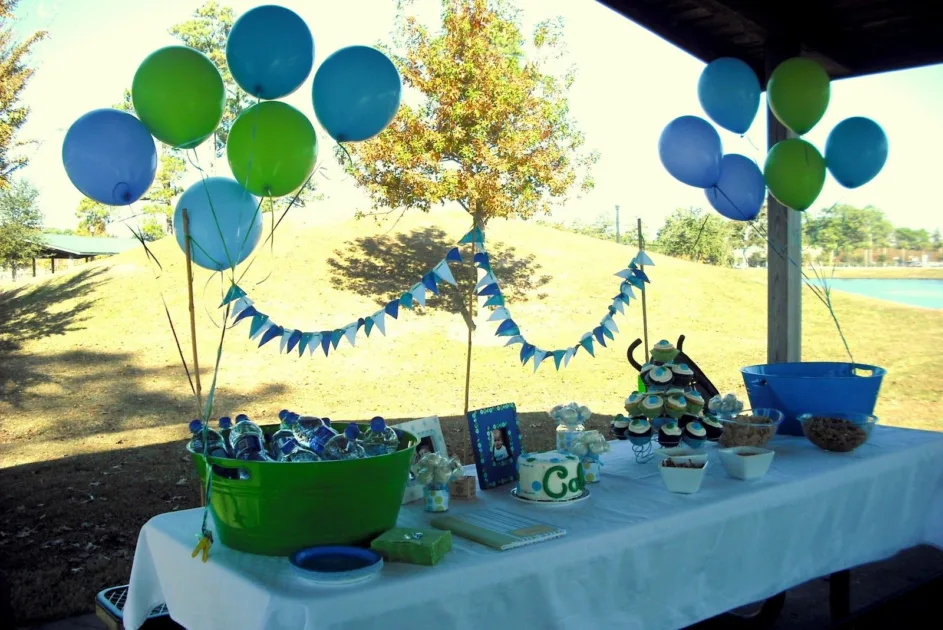 Remember that less is more when decorating for a park party. The last thing you want is for your guests to get lost in a clutter of unnecessary decorations. Keep your decorations simple yet elegant. Streamers, balloons, and banners are great for adding a festive touch. Ensure that you arrange them in a way that is pleasing to the eye, and that they do not obscure the natural beauty of the park.
Start with a Color Scheme
Choosing a color scheme is the first step in decorating for your park birthday party. Your child's favorite color or their suggested party theme could guide this decision. If you're unsure, you could opt for colorful balloons, streamers, and tablecloths. Ensure colors are fun, vibrant and playful to set the right mood for the day. Mix and match to add flavor to the park.
Bring Music and Fun Games
Music and fun games are excellent ways to liven up a park party. For music, create a playlist that is appropriate for your child's age group. Consider bringing a portable speaker and make sure it is charged beforehand. Games like a scavenger hunt, three-legged race or beanbag toss are perfect for outdoor parties. Set them up in a way that fosters healthy competition and keeps the children active.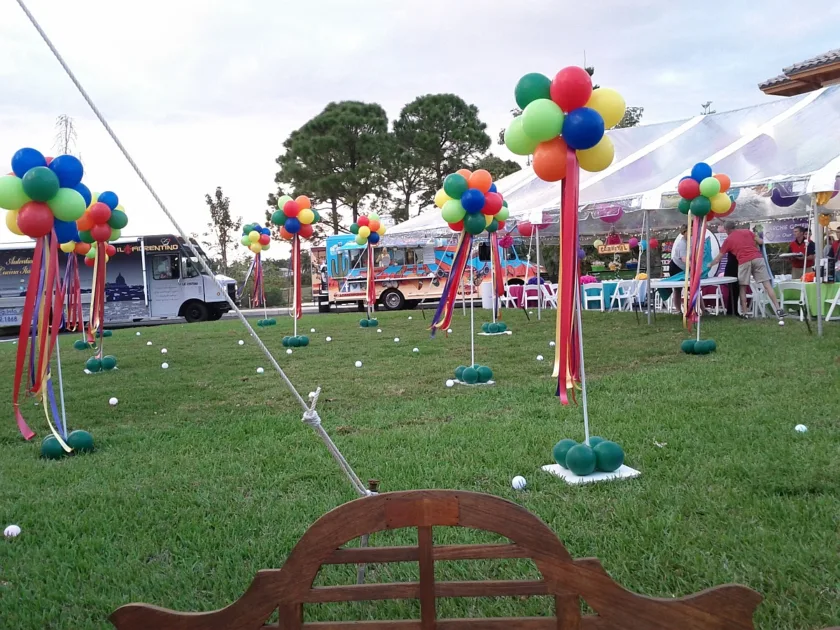 Start With The Table Setup
The table is where the party starts, and it should be the focus of your decorations. A simple and creative table setup can make your guests feel special and add to the overall ambiance of the party. Start with a tablecloth and arrange the tableware attractively. You can also add some balloons, flowers, or lanterns as centerpieces to add some flair to the table. Decorate your table in a sweet and fun way using centerpieces. Choose either floral arrangements or balloons as centerpieces. For example, start with a colorful vase filled with flowers, surrounded by balloons of different colors, shapes and sizes. Decorate the children's eating area with festive and colorful table settings such as plates, napkins, cups in lieu of traditional disposables to keep the fun going.
Park benches and picnic tables can be transformed with some creative centerpieces and tablescapes. Use a mix of seasonal flowers, lanterns, and candles to create an ambiance for your party. You can also tie ribbons, burlap or lace around jars or vases that you fill with fresh flowers. Depending on the theme of your party, you can customize your centerpieces and make your picnic table and benches picture-perfect.
Set up a photo booth
Capture special memories by setting up a fun and creative photo booth. You can have a faux flower wall, a balloon arch, or even a backdrop of nature. Also, don't forget to set up a camera or a phone stand to make sure that you can easily take pictures throughout the party. Create a perfect photo backdrop by using colorful and fun party decorations. You can make it as big or small as you want, depending on your preference. You can opt for balloons, flowers, or even hire a party wall from your local party decor provider. Your guests will surely love this spot and take great pictures for keepsake.
Make Use Of The Natural Surroundings
A park provides a natural setting that can add to your party's beauty. So, use the trees, flowers, and natural surroundings to enhance the ambiance of your party area. For instance, you can hang fairy lights on the trees or set up a teepee under the shade.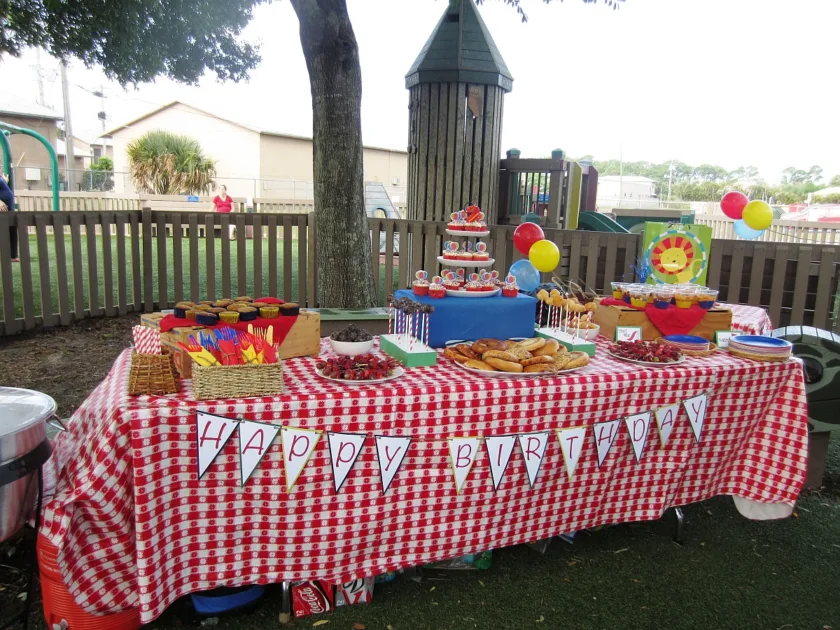 Create A Theme
A theme can make the entire party cohesive and add to the fun atmosphere. A theme can be based on the child's favorite characters or even their interests. You can incorporate elements that represent the theme such as the color palette, balloons, party favors, and even the food.
Plan For Unexpected Weather
Although having a party in a park is a great idea, the unexpected weather can affect your plans. So, it's best to be prepared. Bring some sunshades or umbrellas for shade, and make sure to have a backup plan in case of sudden rain or strong winds. You can try setting up a mini tent as a backup shelter or have a rain date in case of severe weather.
Use Outdoor Lighting
As the sun goes down, the party energy should not go down with it. Use outdoor lighting, which can keep your party going into the night. String lights, lanterns, and candles, all add extra ambiance to the park. Do not just use them for lighting; they also look great on pictures.
Use Balloons and Streamers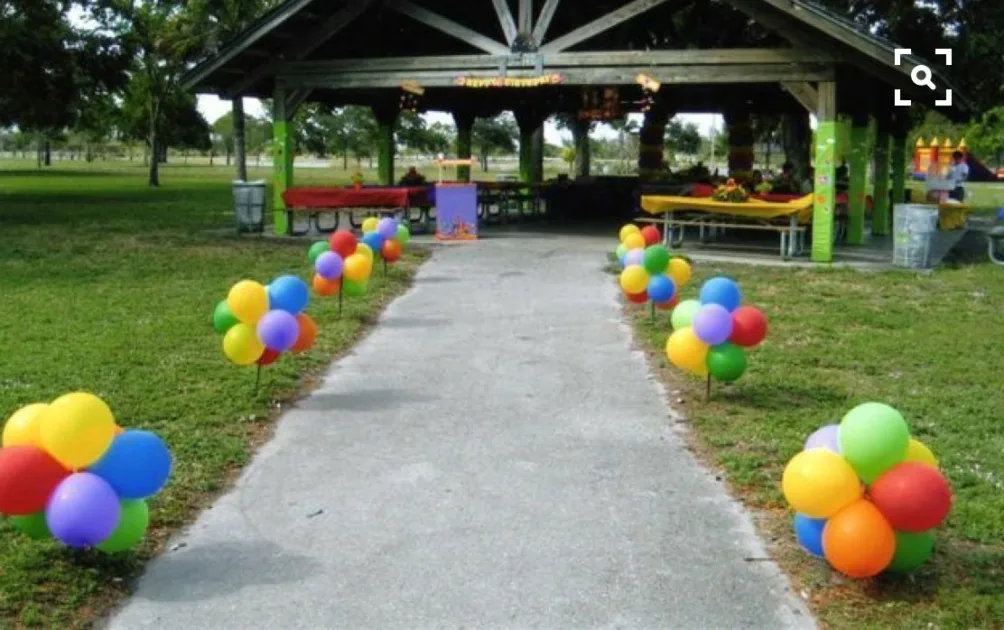 Balloons and streamers are a classic decoration and they're perfect for a park birthday party. Use the birthday celebrant's favorite colors, and arrange them in an arch, a balloon tower or hang them from trees. You can also create a balloon photo booth or decorate your picnic table with streamers and balloons.
Creative Signage
Make your park party spot easily recognizable with cute and creative signage to direct your guests to the party. You can use chalkboards, banners or wooden signs to welcome guests or indicate where different stations are located. You can also consider making signs with arrows pointing to the restrooms or the dance floor!
Food and Snack Station
A food and snack station is an essential part of any birthday party. Instead of using paper plates, cups, and napkins, invest in reusable bamboo plates or even some cute picnic themed party plates. You can also buy or make a dessert stand to display your cupcakes, cookies or other small desserts. Don't forget to provide some cold drinks, too, like lemonade or iced tea, and keep them nearby in a cooler.
Party Favors
Birthday parties are incomplete without party favors. For a fun outdoor experience, consider filling goody bags with outdoor-themed items like mini frisbees, jump ropes, bubbles, or personalized water bottles. Kids love to engage in lively outdoor games even more so by giving them fun outdoor toys to help them get active.
Comfort is Key
Lastly, don't forget about the practical elements of hosting a park party. Make sure you have plenty of seating options, whether it's picnic blankets or foldable chairs. Also, be sure to bring sunscreen and bug spray to make sure everyone stays comfortable throughout the day.
Picture-Perfect Park Birthday Party Decoration Ideas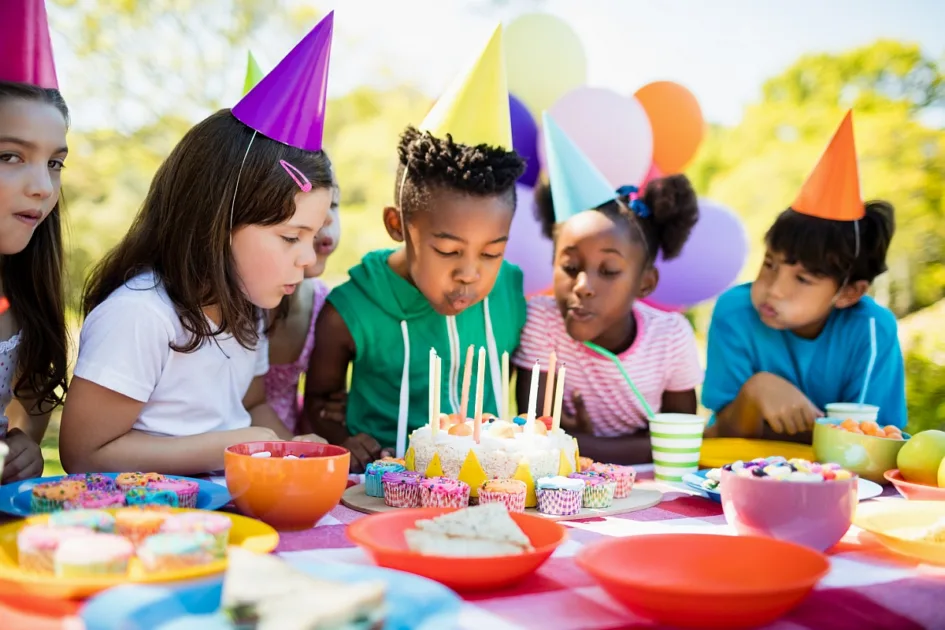 Conclusion
Throwing a park birthday party is a perfect way to bring friends and family together in a beautiful, natural setting. With the right planning, decorations, and activities, you can create a fun, entertaining, and unforgettable experience for your child's special day. We hope our tips and ideas have inspired you to plan a picture-perfect park birthday party that your child will cherish for years to come.