Reaching your Big 50 is the time to celebrate the milestone worth noticing and thoroughly enjoying. It is the perfect time to gather your friends and loved ones, reminisce the wonderful memories and look ahead to the future years as after all you have made it through half a century.
Party Decorations for 50th Birthday
Whether it's you who has hit the big number or you're planning for someone special, the most important thing is to make the honoree feel the thrill of something immense and just for them.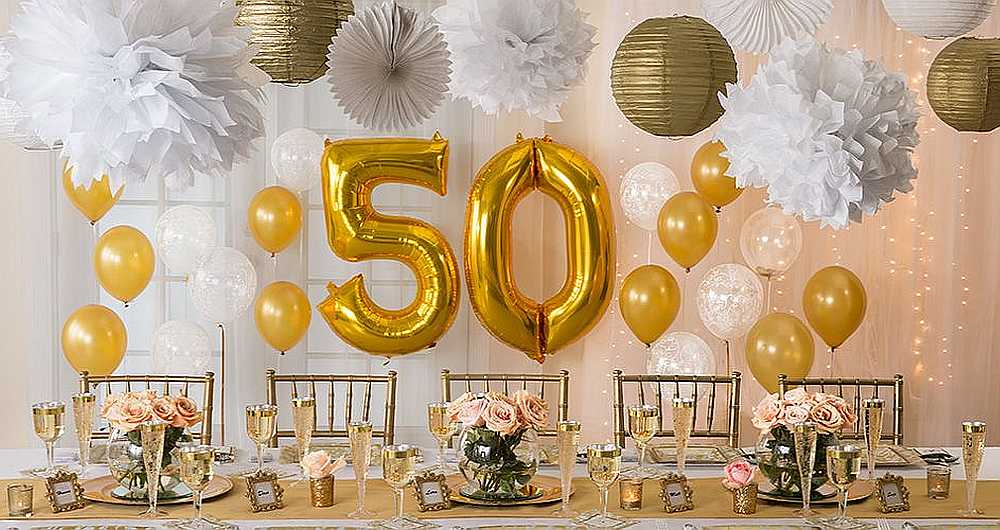 Nothing uplifts the spirits more than birthday balloons. Try out some festive assortment of solid colors. Personalized balloons add a wow factor to the party.
Personalized 50th Birthday Decorations
You can choose from a variety of decorations and add photos to up your party game. A touch of the past can add another special element to your 50th birthday celebrations. Have some custom birthday banners to take a trip down the memory lane with some lovely memories. Spotlight years of memories with photos of childhood, graduations, weddings and other important events.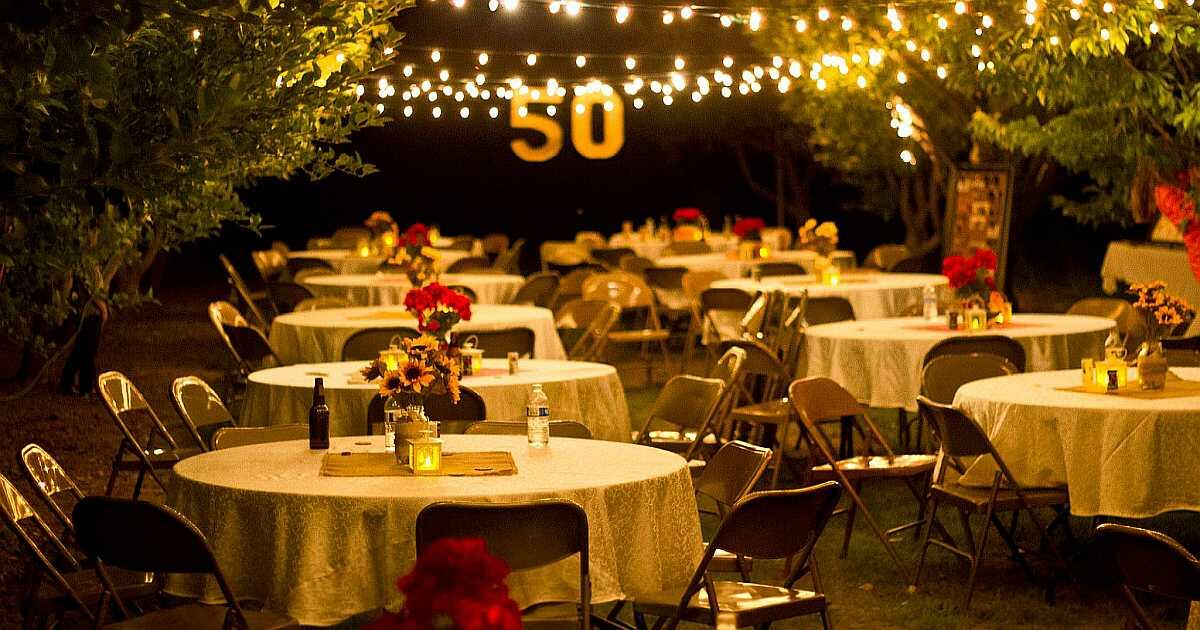 Your guests will surely enjoy reminiscing about all the lovely memories. Brighten up the party with the glow of the candles and use them not only for the birthday cake but also to create some striking corners with innovative arrangements. Garlands are nifty decorations that can be easily incorporated to any theme. Adorn your space with a birthday theme garland to add a festive touch to your happy birthday décor.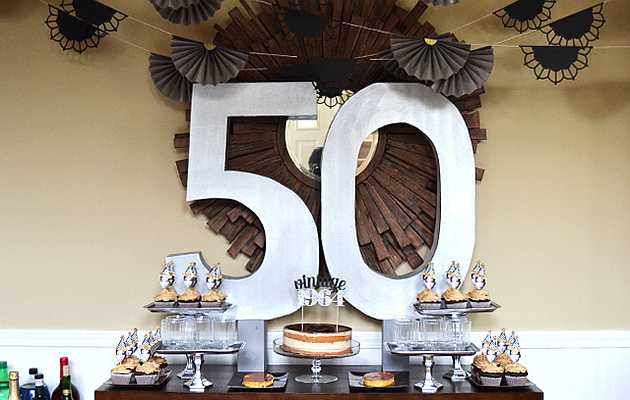 Starting a decade is always exciting. Make it a point to enjoy the day in your way alone or with friends, at home or traveling the globe, to make the day special and memorable.
Stunning 50th Birthday Party Ideas
Whether you're planning a birthday surprise for your beloved one on their big five-oh or you're looking forward to celebrating your own fifty and fabulous with friends and family, completing half a century deserves a big bash with the perfect 50th birthday decorations! No matter how you say it, 50 is a big deal and is no longer what it used to be. So, it's time to go all out and plan a birthday that can be remembered for years to come. With these amazing birthday party ideas, you'll definitely find unique inspirations that'll help you celebrate your fiftieth in style!
Go All Out With A Beach-Themed Party
Throwing a theme party never goes out of style as it sets the mood for an exciting soiree that both you and your guests are going to enjoy celebrating together. Planning with a theme in mind with exquisite 50th birthday party decorations will help in putting together a cohesive event.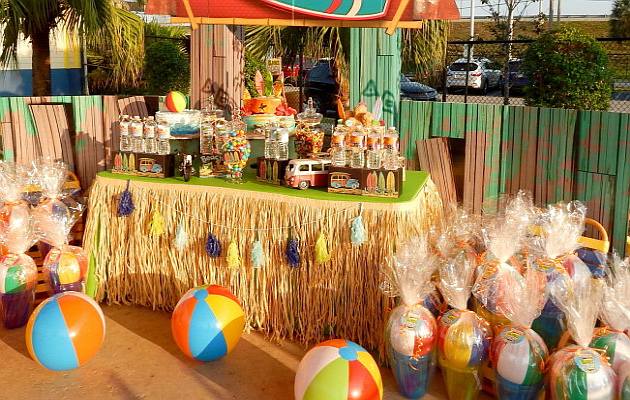 Looking forward to a celebration in the warmth of summer? Two things that ought to always be fun are beaches and birthdays and when you combine the two, the possibilities are endless. And for your 50th birthday bash, feel free to make decor accents with beach-themed 50th birthday party supplies like a personalized canopy and a 50th birthday cake inspired by the soothing shore. What adds to the fun of a beach party is that it doesn't have to be too formal. After all, being 50 and fabulous calls for a celebration that makes the heart feel free. Don't hesitate and enjoy the calmness of the waves with your friends and family along with casual food and soothing drinks.
Show-Off Your Grilling Skills At A Backyard Barbeque
Not sure about a beach-themed happy 50th birthday? Don't fret— a backyard barbeque could be the savior to your fun-filled yet semi-formal soiree cravings. Instead of just another ordinary backyard barbeque celebration, kick it up a notch and impress your guests with a stylish and cool gathering by adding rustic décor along with fresh foliage and flowers. Not only will these elements add oomph to your 50th birthday decorations but will make a soiree worth drooling over! Moreover, showing off your grilling skills at a grill-centered barbeque is delicious and always a good bet.
Make Everybody Cozy Around A Bonfire
Have you missed spending quality time with your besties over the years? Now is your turn to get back to your closest friends amid a natural landscape by planning a happy 50th birthday camping trip. Turning 50 means you likely have a lot of stories to tell. Build a bonfire and cozy up around it. Include a cookout, toast s'mores together, and spend the night sharing stories and laughter under the stars while toasting to the next 50 years! And the best part is that you don't need a lot of fiftieth birthday decorations to spend your special day this way.
Miscellaneous Items for the Party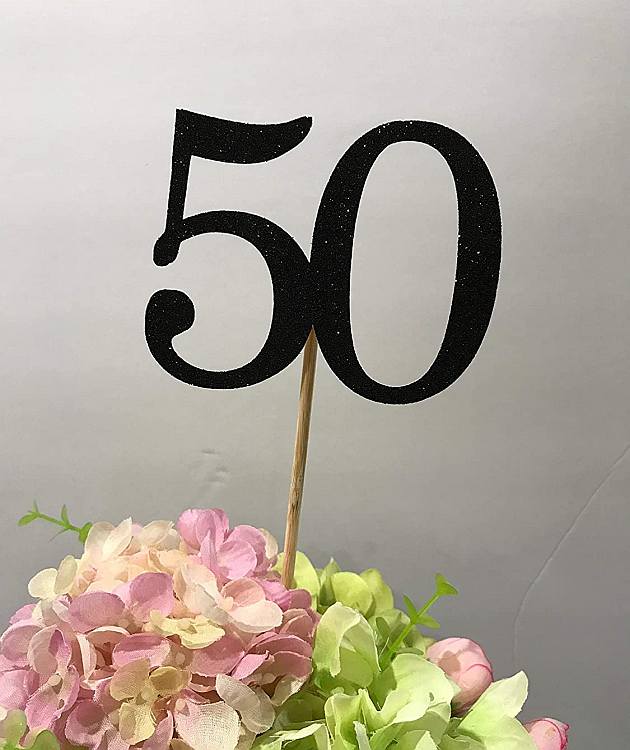 Provide finishing touches to your birthday decorations with colorful balloons, festive banners, and party favor stickers, and showcase special photos from the birthday person's life on a photo booth. Add the finishing touches to your 50th birthday party with these decorations: flower arrangements, food ideas, and music suggestions.
Happy 50th Birthday Banner
Festive banners are perfect for your big day, and it's even more fun to use them as party favor. Fiftieth birthday banners are a great way to welcome guests and set the tone for the celebration.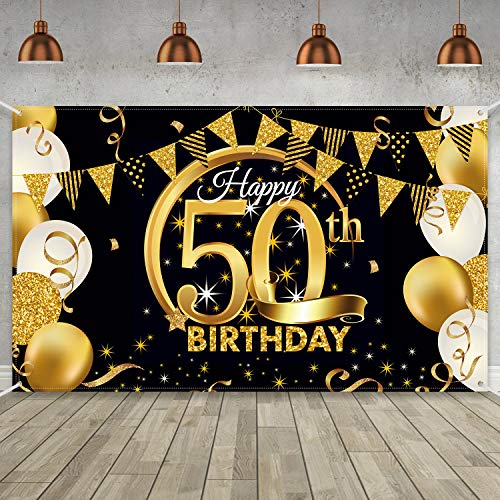 It's sure to be a hit with your guests too—they'll love the bright colors. Plus, it's easy to hang or prop them up against a wall, so you can create a custom party space that's perfect for your event.
Celebrate your 50th birthday in style with elegant birthday banners!
Funny Birthday Banners
They are perfect for the big day, and it's also a great way to bring in some of the decorations from your party.
50th Birthday Balloons
Balloons are perfect for decorating your party space or giving as favors to your guests at the party. 50th birthday balloons are also great for parties!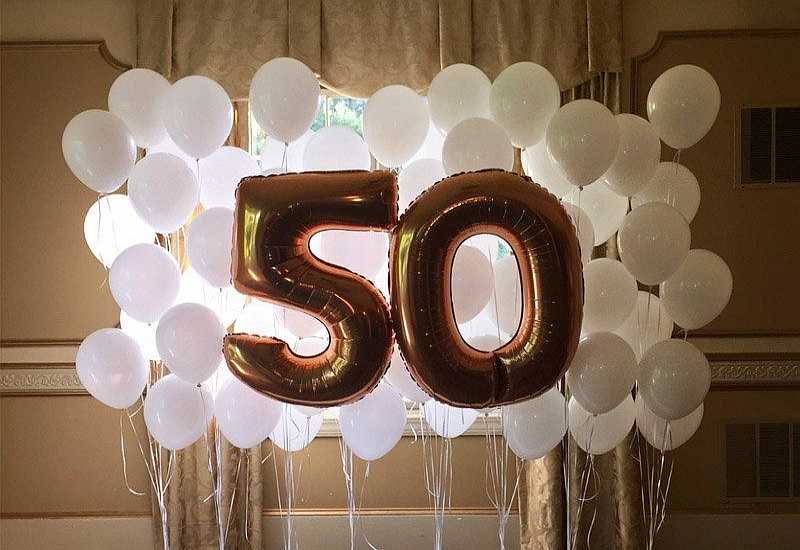 They come in sets and can also be personalized with any message you want. They're sure to add some flair to your party space.
Happy 50th Birthday Party Favors
Looking for 50th birthday party favors? We've got ideas for all kinds of parties, from adult birthdays to dad/mom celebrations. Check out these fun party favors that will make any celebration memorable.
50th Birthday Gifts
It's time to celebrate another year on this planet! Whether you're celebrating a milestone birthday or just turning 50, there are lots of fun and creative gift ideas to choose from.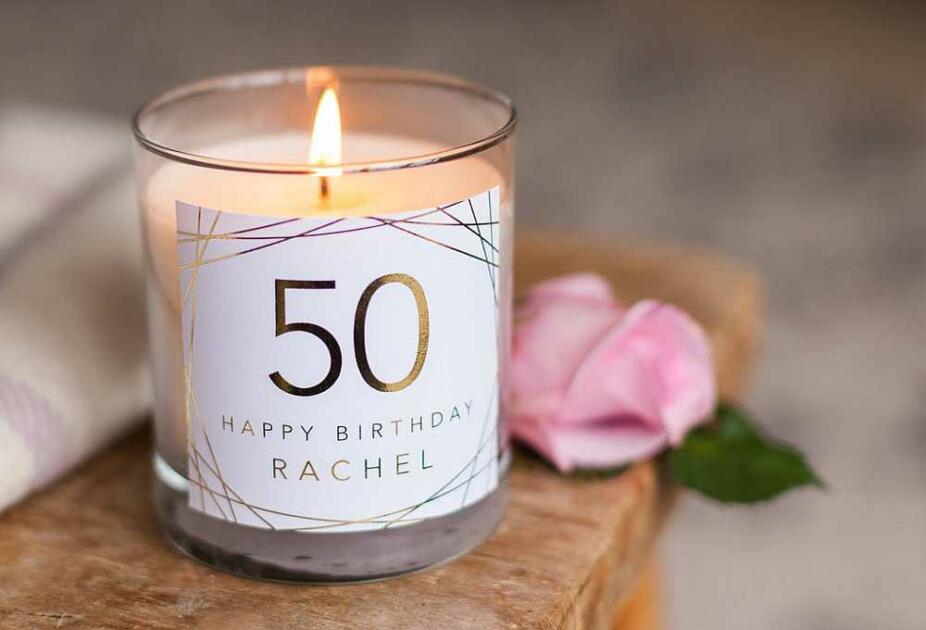 50th Birthday Flowers
You can show your dedication with the perfect gifts to help make this special occasion a memorable event.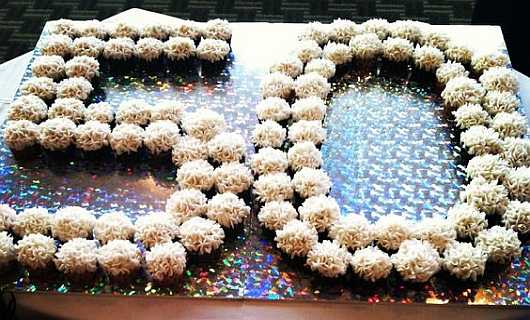 Also, whether it's held at home or in a hall, decorating with flowers will be part of the fun.
50th Birthday Party Food
Treating your guests to a delectable assortment of party food is the perfect way to celebrate a special birthday. Celebrate in style with personalized food, drinks, and snacks for your big day. The menu should be memorable and unique.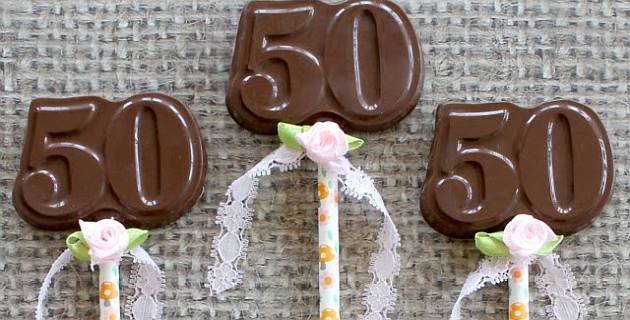 50th Birthday Cakes
A cake with candles is a classic choice for a 50th birthday celebration. You can also choose a cake with a personal message written on it. If you're looking for something different, try a chocolate cake with strawberries and whipped cream.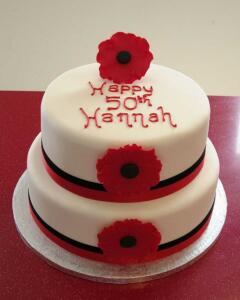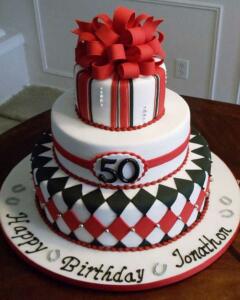 50th Birthday Party Music
Give your party a special twist with our 50th birthday music. Make your celebration a memorable event!
Surprise the Birthday Person with Customized Costumes
Bright and colorful costumes are a great way to make a celebration pop. Host a celebration to remember by planning a party full of fun and laughter. It's a great way to welcome a much-loved dad/mom into his/her 'golden' years!
Happy 50th Birthday Party Ideas for a Woman / Mom
We love these 50th birthday gift ideas for her because she will appreciate them so much more than any other present. She'll feel special when she opens up one of these thoughtful presents.
Happy 50th Birthday Party Ideas for a Man / Dad
Planning a 50th birthday party for a dad can be a difficult task, especially if you want it to be out of the ordinary and special.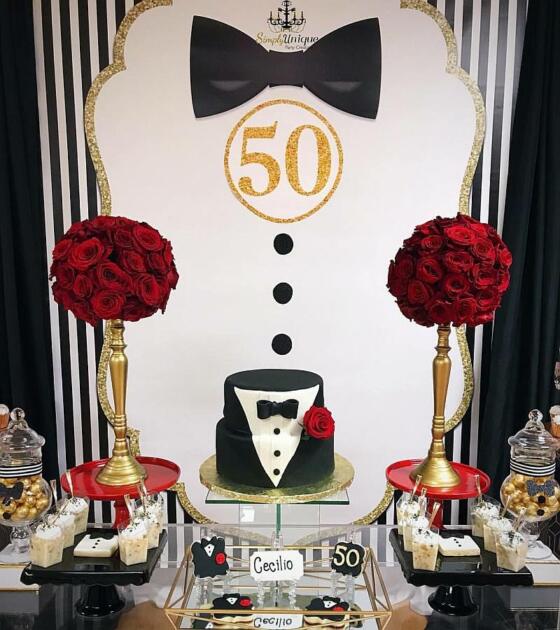 Celebrate the big 5-0 by throwing a special birthday party for dad!
Best Happy 50th Birthday Backdrops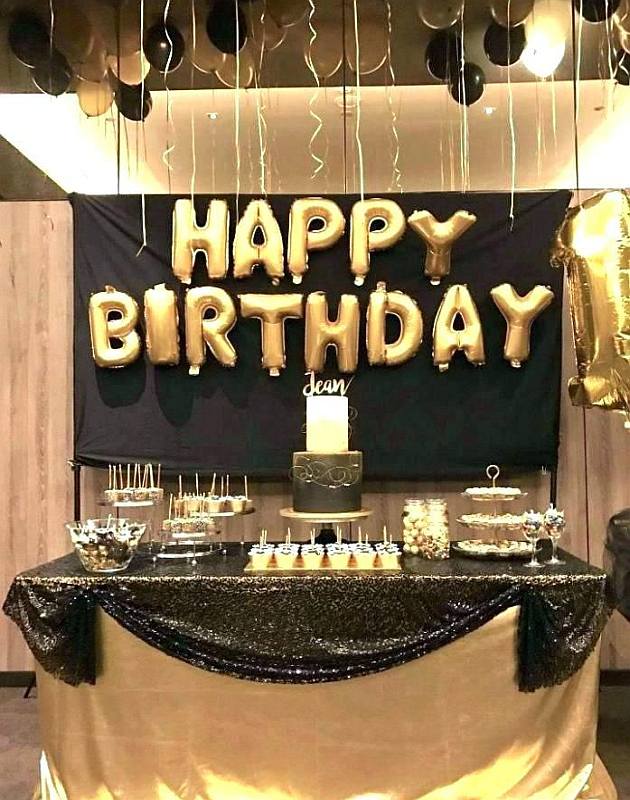 Party decorations for the 50th birthday are essential to making your celebration easy, fun and memorable. Celebrate your 50th birthday by creating a backdrop setup for your party!
50th Birthday Table Decorations
The 50th birthday table decorations are the perfect way to coordinate your overall party decor. The colorful, themed table decorations will add excitement and impress the guests as soon as they arrive at your party venue.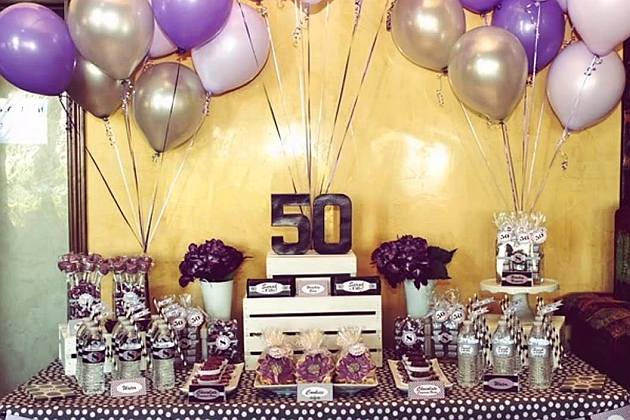 When you're planning for your 50th birthday party, make sure you have everything you need with our easy to assemble decorations. And we've got all the best designs from classic icons to popular sayings that everyone will remember as they celebrate with you on your big day!
Centerpiece Ideas for 50th Birthday Party
A large and vibrant centerpiece is sure to make all your guests smile as they arrive for what is sure to be an exciting celebration.
These decorations work great for any type of celebration, and will make your guests feel as special as you deserve to feel.
50th Birthday Invitations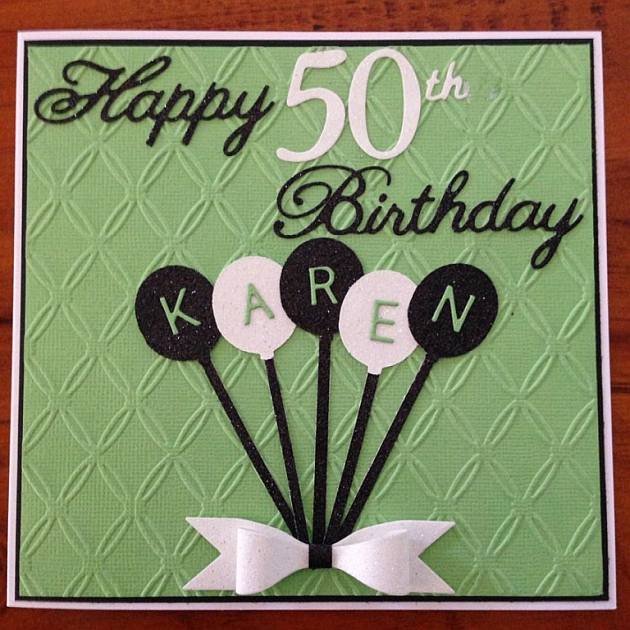 Celebrate your special day with family and friends by sending them amazing invitations. You can also get matching thank you cards that are designed with the same pattern as the invitations. These cards can also be used as an invitation, or even for party favors if you prefer to keep things simple!
DIY Decorations for 50th Birthday Party
Fifty is indeed a milestone age to celebrate. Bring your 50th birthday party to life with amazing DIY decorations for a fabulous theme. From paper garlands and confetti to photo booth backdrops, each set has everything you need to celebrate in style.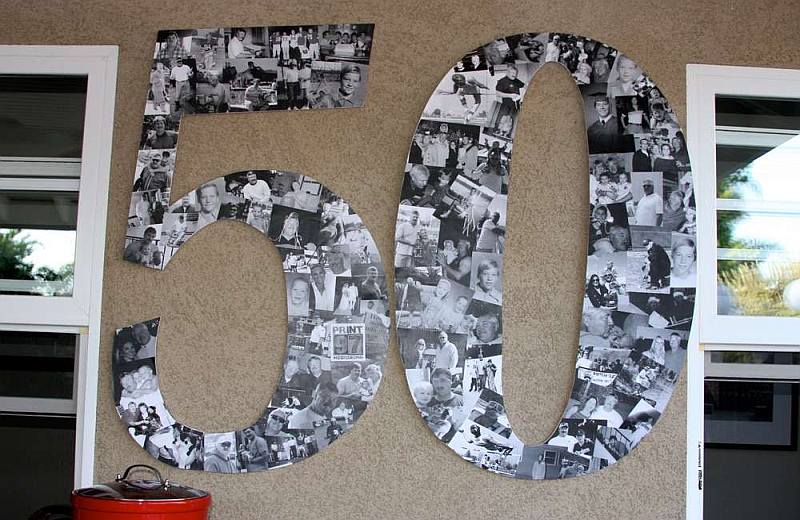 Are you looking for fun and creative decorations for your upcoming 50th birthday party? Be able to create fantastic decorations, ranging from simple invitations, to elaborate table centerpieces.
50th Birthday Themes
To plan a successful 50th birthday party, you must know the theme you will be using and how to decorate with it.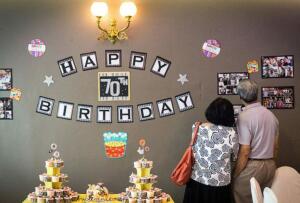 Nostalgia
Featuring retro-inspired designs and decorations with a nostalgic feel, they make it easy for you to create an atmosphere that perfectly captures the spirit of their special day.
---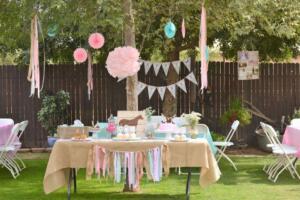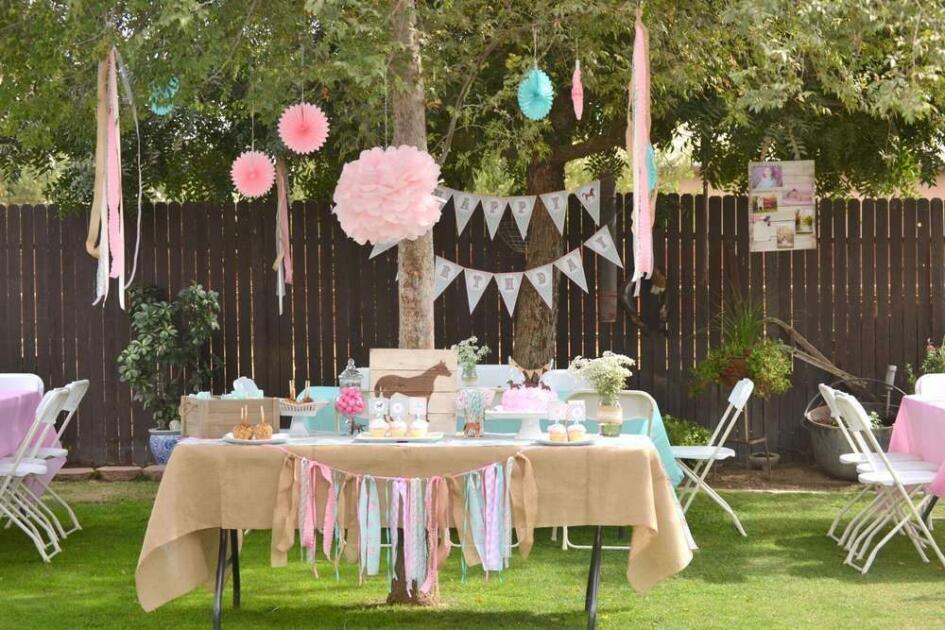 Funny
With all the different funny party decorations, games and food ideas out there, you will have something to please everyone at your big bash!
---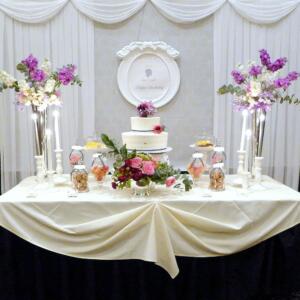 Traditional
Some party planners like to incorporate silver foil into their decorating ideas, such as using it for balloons and napkins, or even for making invitations.
---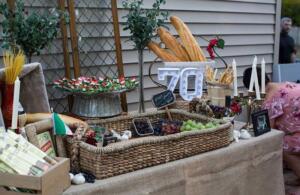 Outdoor
An outdoor party is not complete without garland decorations and balloons.
---
Best Party Ideas for 50th Birthday
50th Birthday is the best time to celebrate a perfect life, more success, and the feeling of liberty. It is a time when people forget their responsibilities and enjoy life like never before. So, as the host, you should make some efforts to make your guests happy.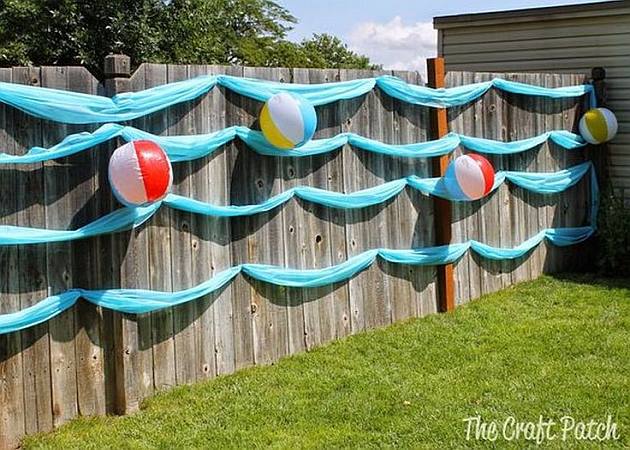 Make your 50th birthday party a memorable one with these party ideas! We've got some cool decorating tips and ways to decorate for your party that everyone will love.
Where to Buy Happy 50th Birthday Supplies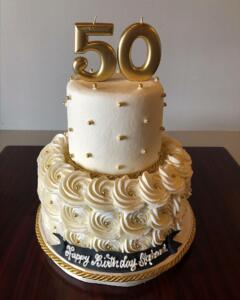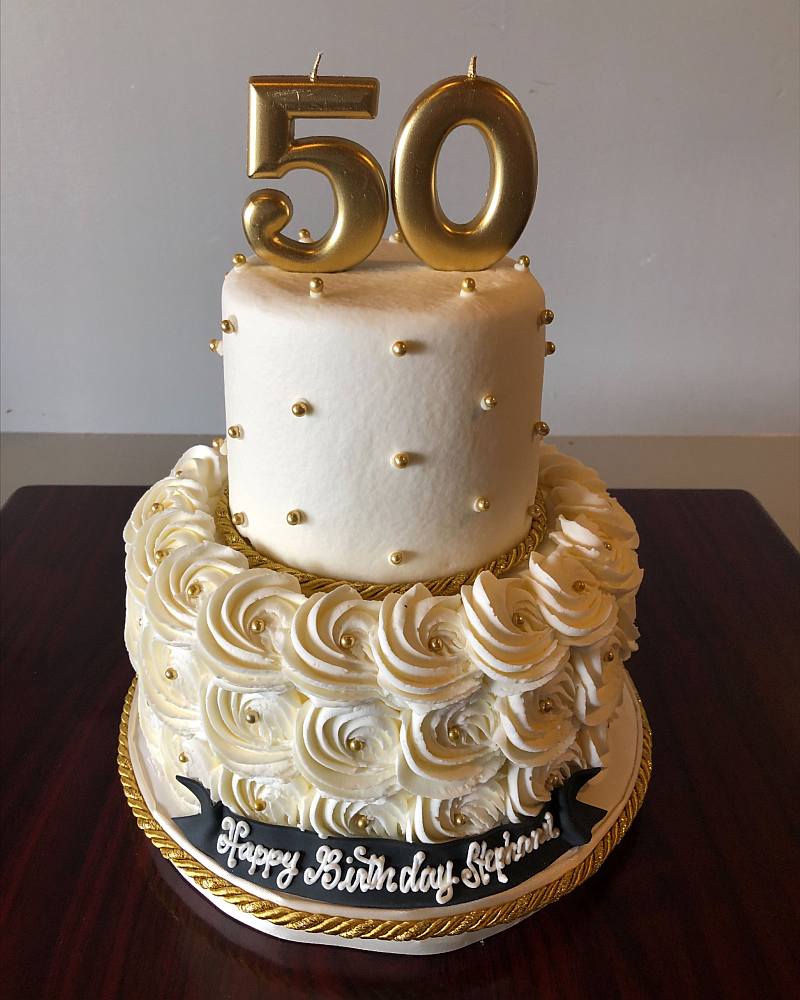 Creating the perfect 50th birthday party setup doesn't have to be hard or expensive. You can have the best decorations at an affordable price.
Buy in bulk and save money by purchasing your 50th birthday party supplies and decorations—including fun decorations, multi-colored table covers and matching napkins, paper cutouts and banners, foil balloons, table centerpieces, confetti and more- at wholesale prices!
You can also buy personalized items such as banners, stickers, and signs that can be customized with the guests' names or other personalization.
Stores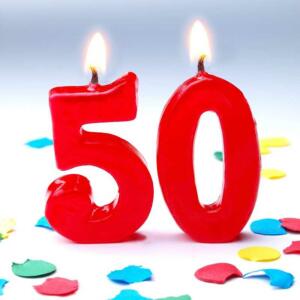 If you are looking for the best birthday supplies, decorations and party ideas for your party, there are lots of online & physical stores that carry a variety of decorating items at great prices and speedy delivery service!