Winter birthday parties have a charm of their own and while planning an unforgettable event during the coldest season of the year can be challenging, it's also an opportunity to get creative with exciting and innovative winter party themes.
Funny Winter Birthday Party Themes
In this article, we'll explore some of the best birthday party ideas in winter, including indoor and outdoor ones. These concepts will help you throw a memorable winter birthday party that everyone will love. So, grab a warm drink, and let's get started!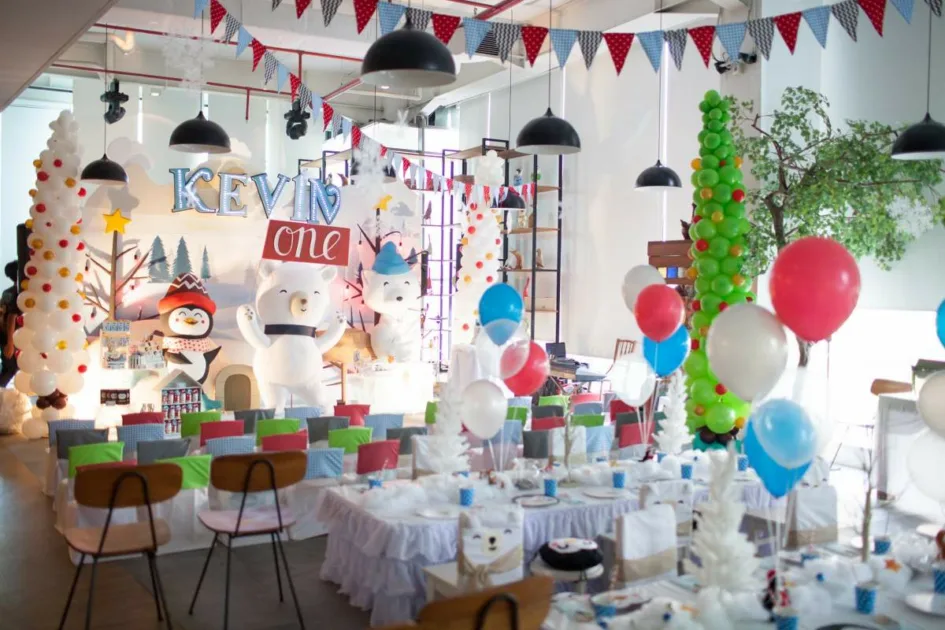 Cozy Cabin Party
A cozy cabin party can be the perfect setting for a winter birthday celebration, especially if you prefer a rustic and heartfelt gathering. Decorate the cabin with thick blankets, candles, and simple decorations to create a comfortable atmosphere.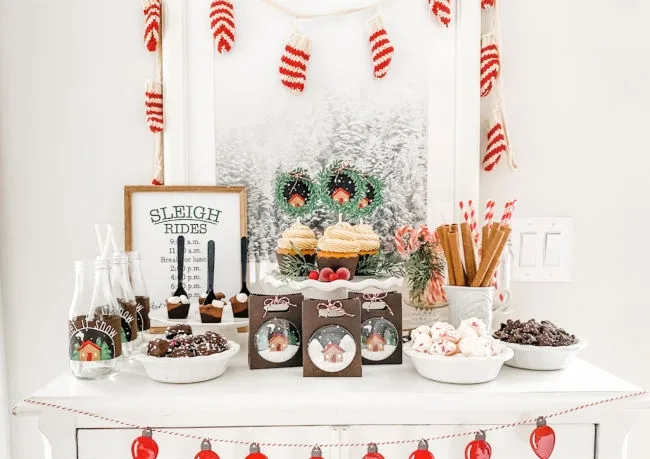 Set up an intimate bonfire outside and enjoy s'mores or hot cocoa while gathered around with the people closest to you. Offer comfort foods like chili or soup, and urge guests to dress in comfy sweaters and flannel shirts to complement the motif. With the right adornments and ambiance, a cozy cabin party can be one of the finest birthday party ideas in winter.
Winter Wonderland Theme
Compose a distinguished winter birthday bash with a magical winter wonderland theme.  Use silver and white accents to provide a dreamy scene filled with snowflakes, icicles, and twinkling lights.  Arrange a hot cocoa station with plenty of toppings, and prepare winter-themed delicacies like snowman cupcakes or polar bear cookies for your family and friends to indulge in.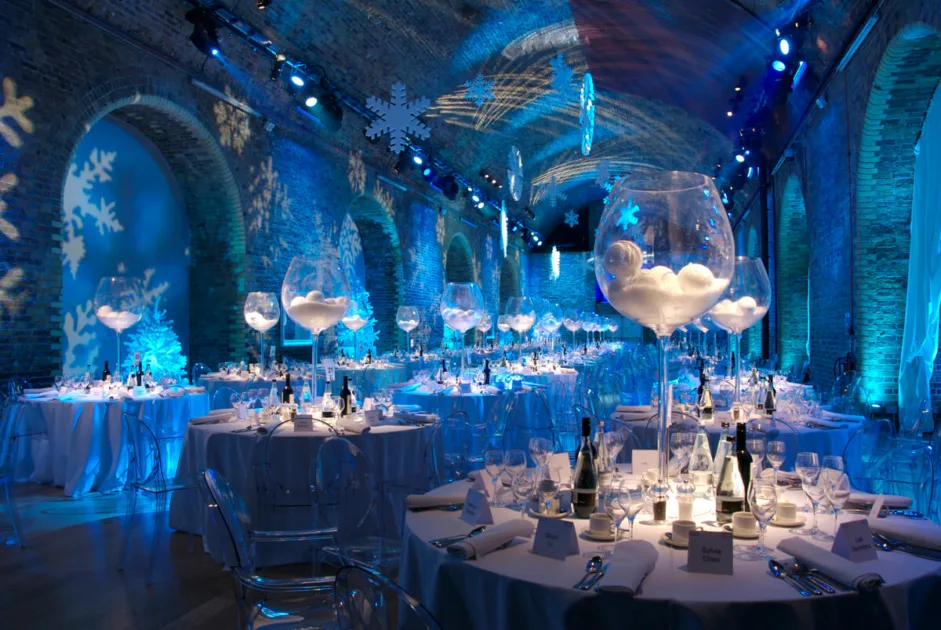 You could even rent a snow machine to generate a snowy indoor space! Establish an enchanting winter birthday party with the ideal ornaments and goodies to create a wonderful winter wonderland!
Ski Lodge Party
If you're a fan of skiing or snowboarding, a ski lodge party might be one of the most excellent birthday party ideas in winter for you! Gather your buddies and hit the slopes during the day, and then come back to your indoor cabin feast in the evening. Embellish the reception with ski-themed decorations, like vintage ski posters and wooden skis, and serve delicious hot chocolate or hot coffee.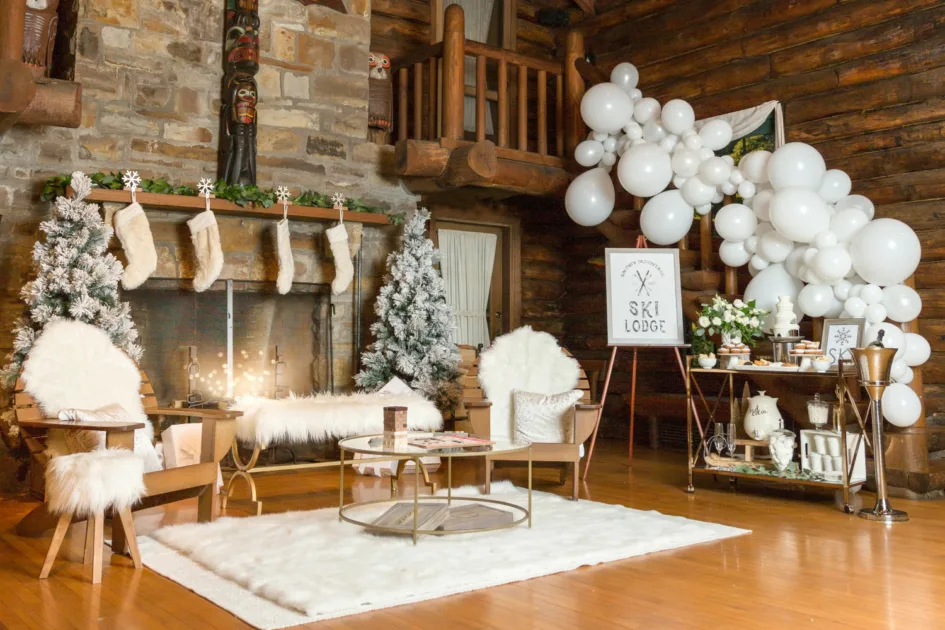 Encourage the attendees to wear ski attire, like comfortable jackets and knitted hats. With a ski lodge party, you can enjoy the cold weather and have a thrilling gathering with your friends all in one day!
Ice-Skating Party
Looking for an enjoyable and dynamic winter party theme? An ice-skating party could be an amusing way to commemorate your special day. Rent out a local ice rink or set up a backyard ice-skating rink for a noteworthy celebration. Ask your guests if they could bring their skates, if not then rent skates for everyone!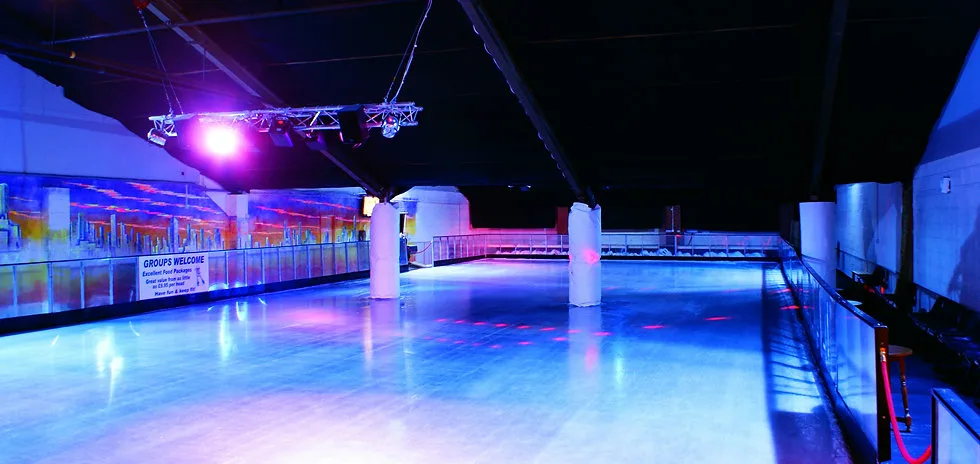 After skating and having some fun with your kin and buddies, you can cater warm milk and hearty treats to take the chill off. It's also best to have some compact quilts on hand for anyone who needs a break from the ice. An ice-skating party is a great way to celebrate and delight in the wintry outdoors with loved ones.
Snowball Fight Party
Who doesn't love a good old-fashioned snowball fight? A snowball fight party can be a stimulating way to remember a winter birthday with family and friends. Pick a vast outdoor space with plenty of room to run around and hide behind snow forts.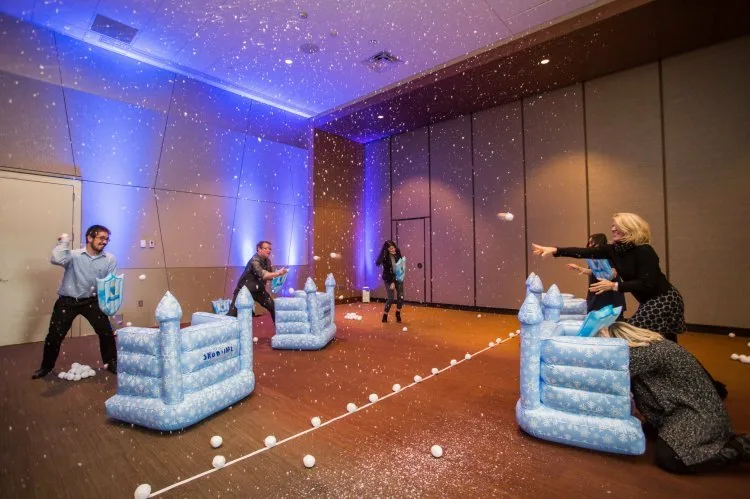 You can also organize a warm beverage station, complete with rich all the fixings, and hand over snow-themed snacks, like powdered donuts or snowball cookies. Hosting a snowball fight party can be an extraordinary way to celebrate a winter birthday, provided you plan and prepare accordingly!
Winter Birthday Party Ideas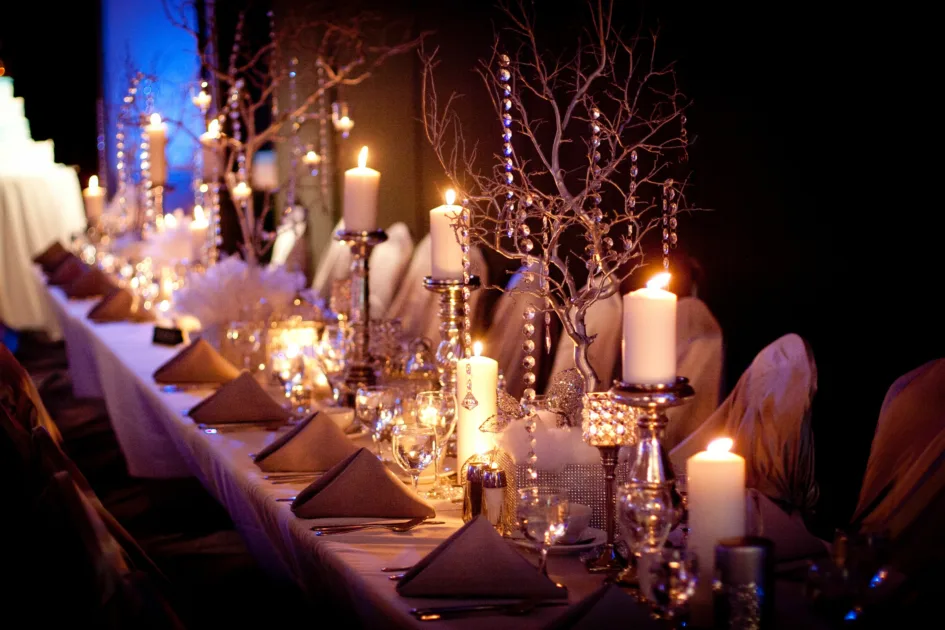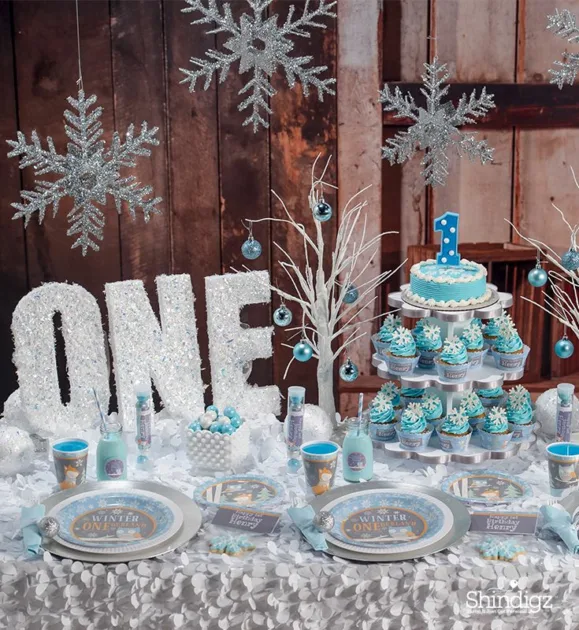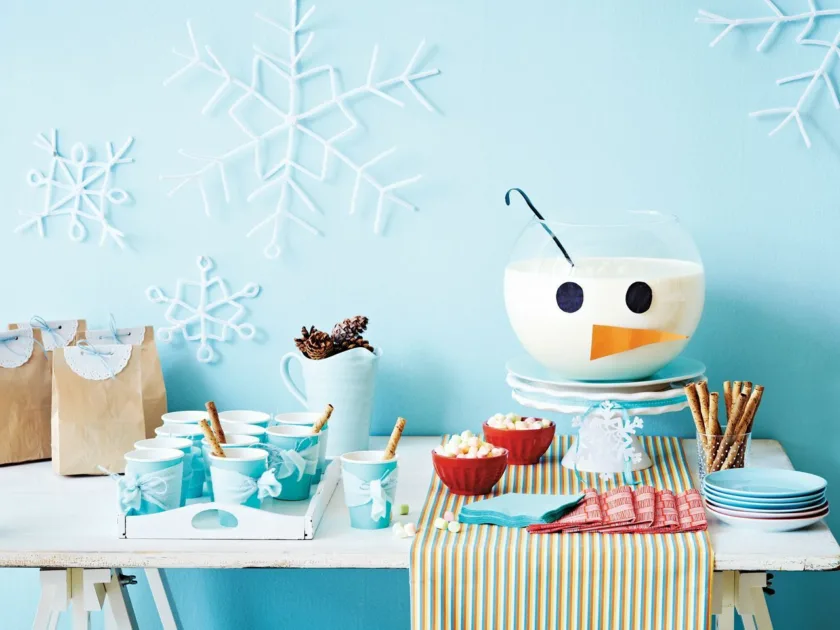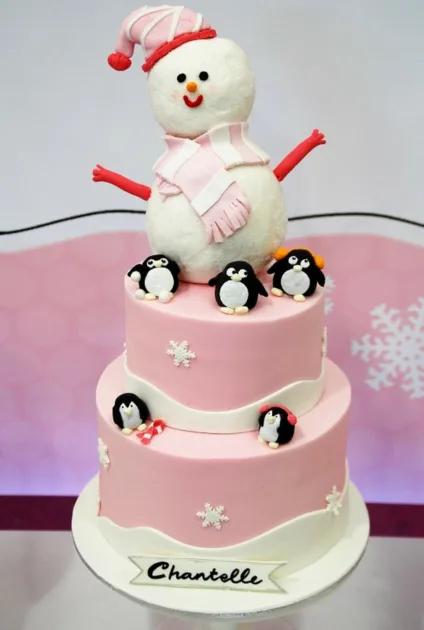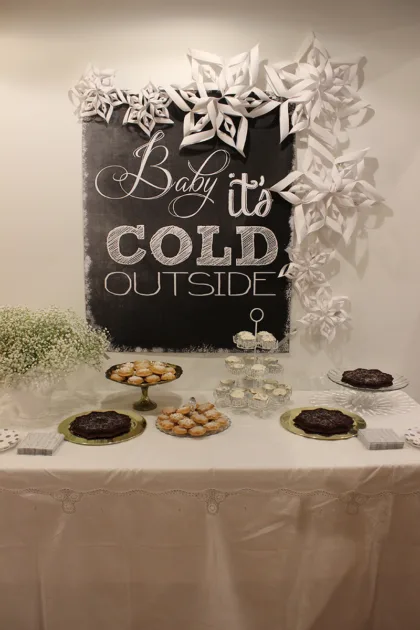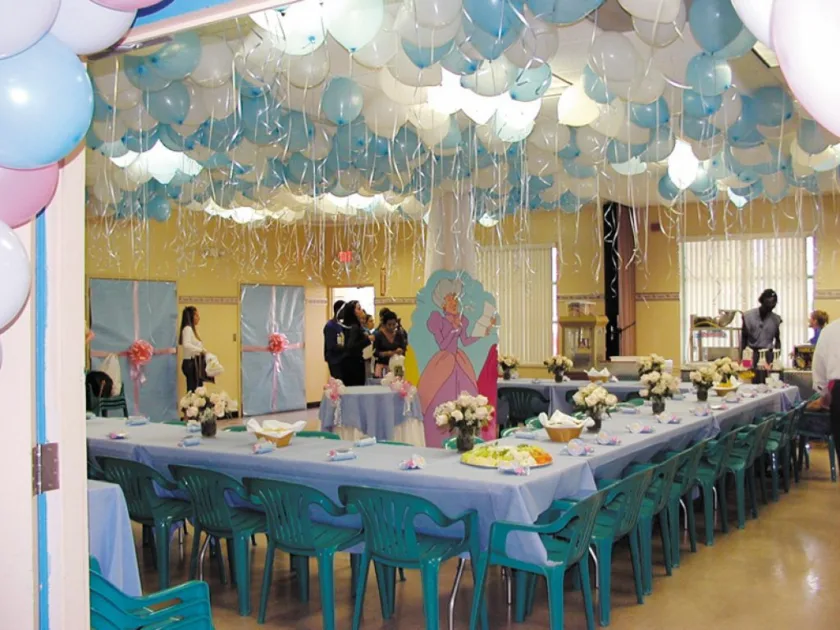 Conclusion
Winter birthdays can be just as pleasurable and momentous as those in any other season if you want them to be. There are endless themes to select from that will make for a lovely and festive winter celebration. A birthday spent with family and friends can be a truly special occasion, especially when you have the appropriate trimmings, treats, and activities. So don't let the cold weather hold you back from planning one of the best birthday party ideas in winter. Embrace the season and start preparing for your perfect winter party today!