Make your birthday party more fun and exciting by decorating the surroundings with wonderful birthday decorations. If you're planning to celebrate a birthday at home, you can effortlessly create stunning backdrops with a captivating happy birthday wall decoration.
Set Up a Spectacular Backdrop with Birthday Wall Decoration Ideas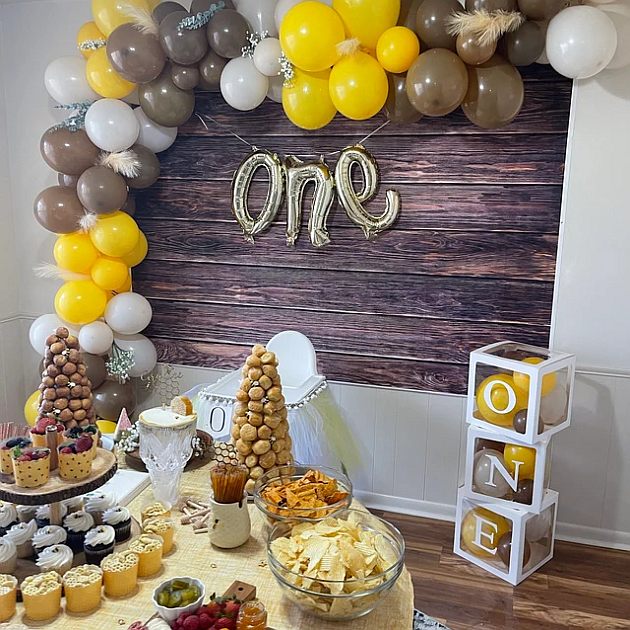 A wall backdrop adds a focal point that instantly grabs everyone's attention and it also creates a joyous and visually appealing ambiance. So, if you're looking for birthday wall decoration ideas, keep reading as ahead we've listed some wonderful decor accents you can use to beautify your walls for a marvelous backdrop decor.
Cheerful Balloon Wall Decor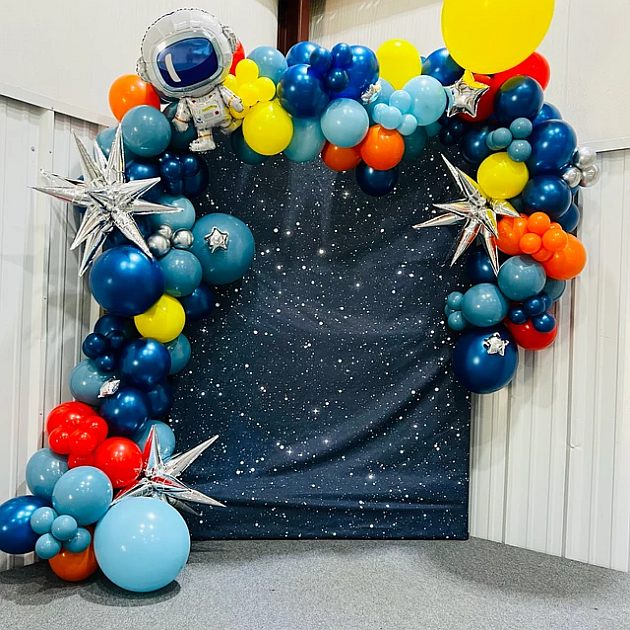 Birthday celebrations are incomplete without balloons, thus decorate the wall with them to exude a peppy and cheerful allure. You can use balloons in many different ways to design eye-catching backdrops. One of the simplest yet striking ideas is to take varying sized balloons in the color that matches your theme and cover the whole wall with them.
Happy birthday banners
Further elevate the backdrop by suspending a happy birthday banner on top for a lovely display. Whereas, ooze oodles of glimmer and shimmer all around your party space by adorning the wall with golden foil fringe curtains and suspending  gold foil letter balloons spelling ''happy birthday'' on top. Also, set latex balloons on the sides of the foil fringe curtain and scatter a few on the floor to augment the aesthetics of your birthday backdrop glamorously.
Vibrant Wall Decor With Streamers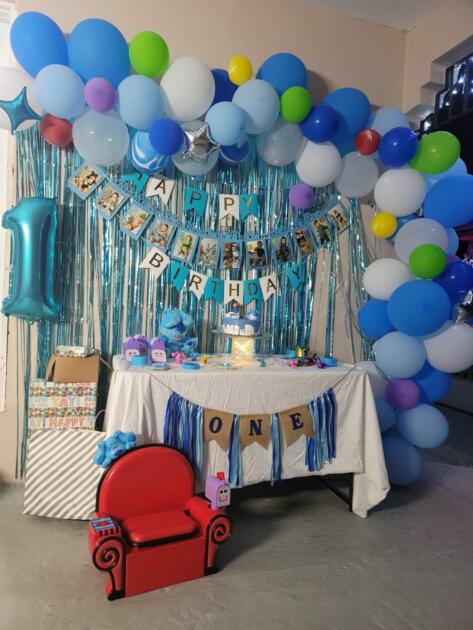 Bring a pop of color to your happy birthday wall decor with dazzling crepe paper streamers. You can use them to add a perky flair to your backdrop decor. For instance, create a simple yet lively backdrop by twisting rainbow colored streamers and attaching them to the wall along with some balloons to ooze flamboyance.
3D Wall backdrop decor
You can also use more intricately designed paper streamers like 3D honey comb, ruffled, fringe, or zigzag streamers to add a whimsical allure to the wall backdrop decor. If you want to make a sun for your backdrop, place a yellow pinwheel on the wall and set yellow zigzag crepe paper streamers around it for an interesting visual appeal. Similarly, you can make a rainbow using rainbow colored ruffled streamers and white balloons to exude a fabulous flair.
Enthralling LED Lights Decor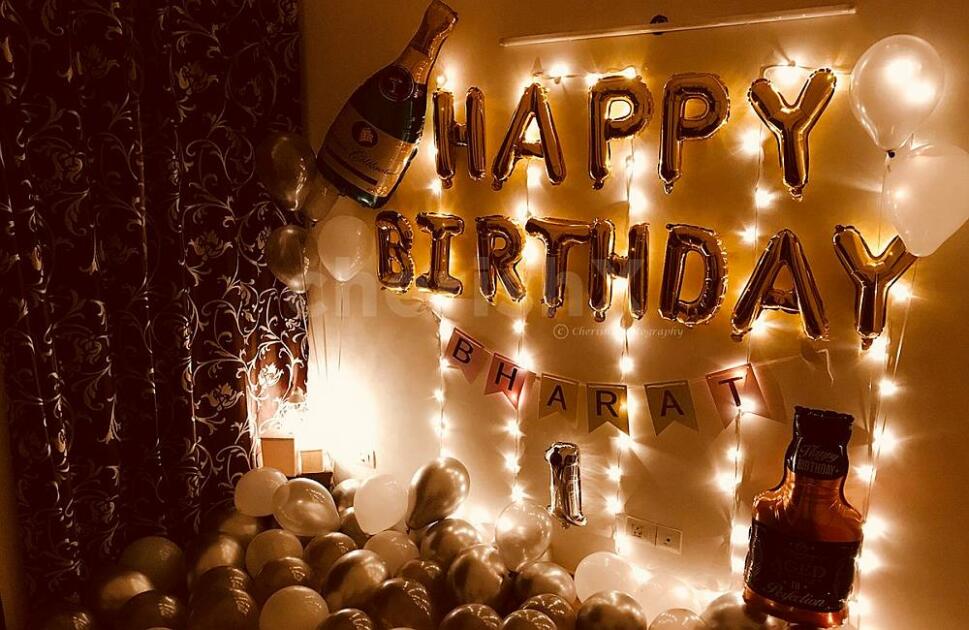 Ooze festive radiance into your party space by incorporating LED lights into the birthday wall backdrop decor. Add a touch of nostalgic charm by suspending fairy string lights with clips from the wall and stylishly arranging balloons along with a flower wreath and greenery vines with LED string lights generating a charismatic appeal. Whereas, for a fascinating birthday wall decoration, display a ''happy birthday'' neon light sign on top of foil curtains to exude an electrifying charm.
Pretty Large Flower Wall Decor
Impart charismatic allure to the backdrop decor by beautifying the wall with gorgeous giant flowers. For a simple yet elegant decor, creatively set large foam flowers on the wall and display the name of the birthday person in the middle to exude a captivating allure. Moreover, these large flowers are ideal decor elements to create a customized backdrop for your thematic birthday party. Like for your unicorn themed birthday party decor, arrange three large flowers along with a paper horn, ears, and eyelashes on the wall to make a fascinating unicorn backdrop.
🎂🎂🎂https://t.co/ap8URQBZRQ #birthday #decor #party #summer #gift #balloon #homedecor #decoration #HappyBirthday #banner #partytime

— EventHomeDecor (@EventHomeDecor) July 19, 2022
Wall Decoration Ideas DIY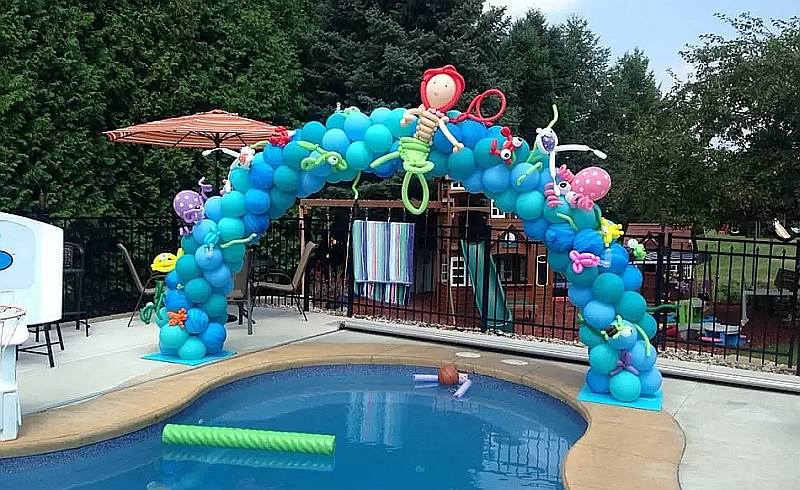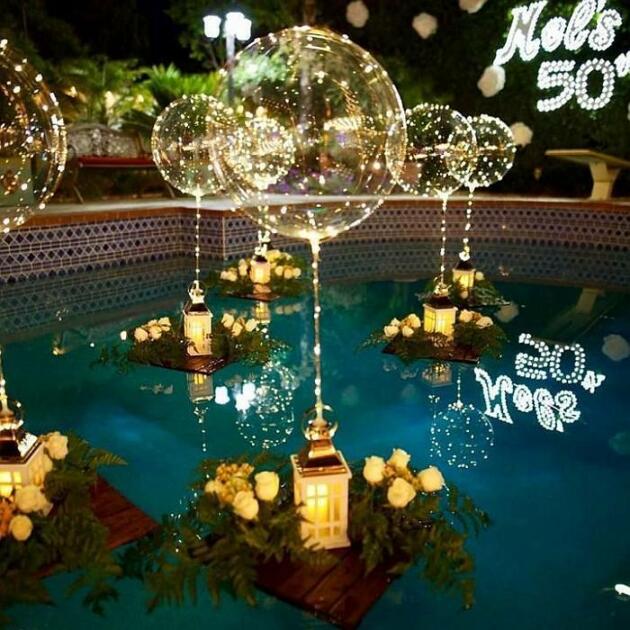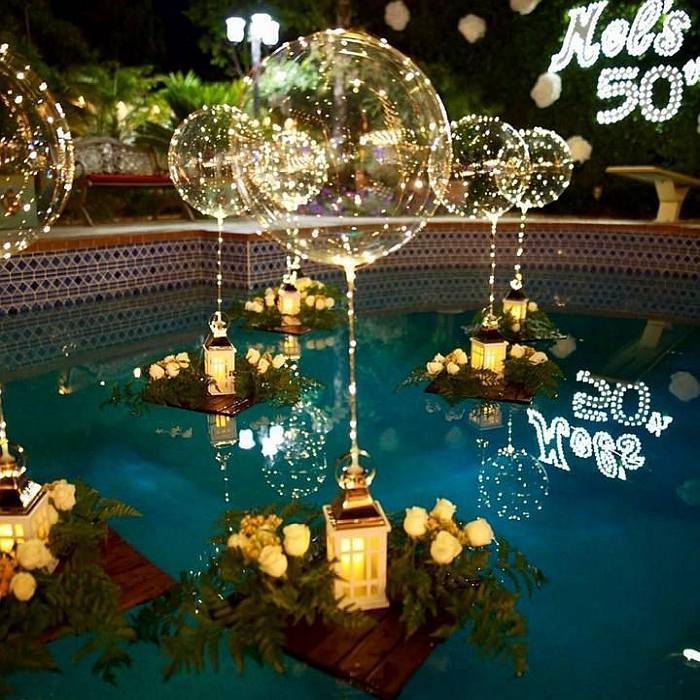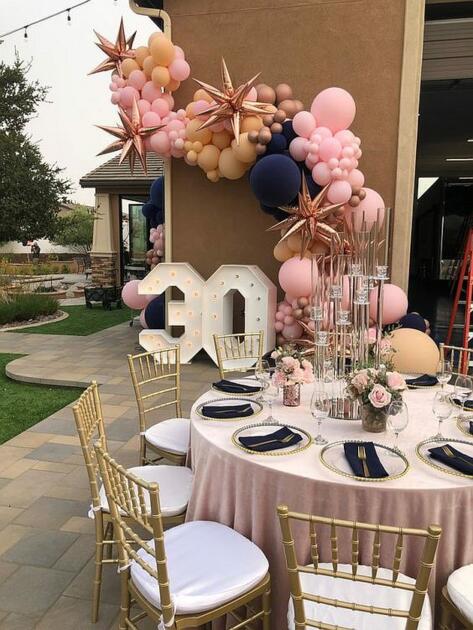 Conclusion
With an eye-catching happy birthday wall decoration, you can transform your plain and unexciting wall into a splendid backdrop for the festivity. Use the accent pieces innovatively to design unique backdrops that match your theme and decor to bedazzle everyone!