Your birthday is a special day, and you deserve to celebrate in style! One way to make your birthday party stand out is by decorating your space with unique birthday decorations. A statement wall can be the focal point of your celebration, and we have some ideas for how you can create one.
Unique Birthday Decorations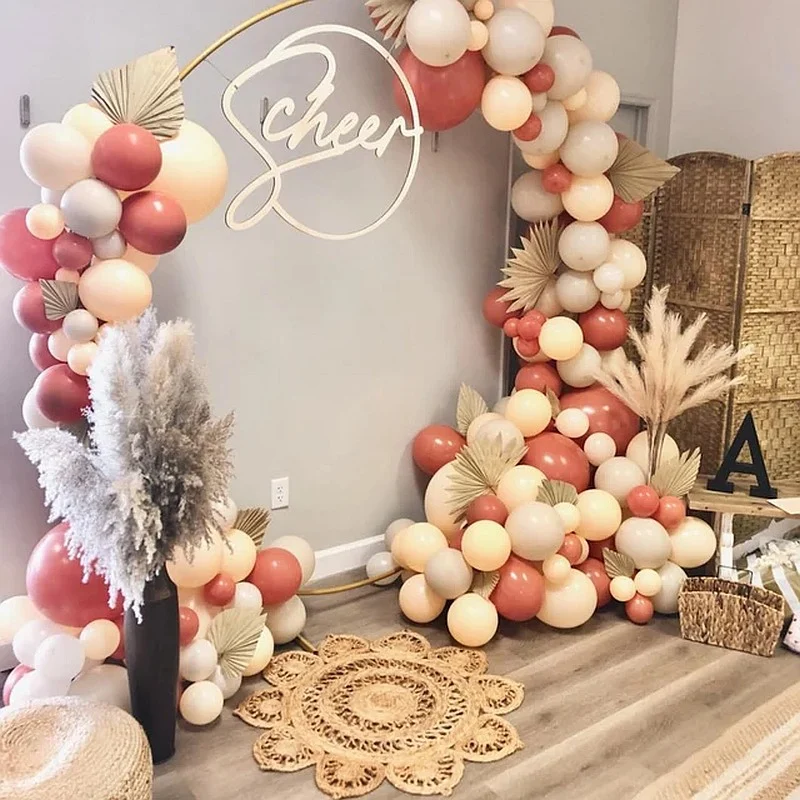 From streamers and balloons to foil curtains and paper flowers, there are endless possibilities when it comes to decorating your birthday wall. Plus, we'll show you how to create a beautiful balloon arch that will add an extra flair to your celebration. So, let's get started!
What Do You Need For Creating A Statement Wall?
Creating a statement wall for your birthday party is a great way to add some extra flair to your celebration. With a few party supplies, you can easily transform any room into a festive space. The idea of using streamers, balloons, and foil curtains indeed fascinates us all but creating a bright and cheerful backdrop might still seem a daunting task to many.
But if you really want to make a statement, consider creating a balloon arch using balloon garland kits! They're easier to create than you might think, and they always look impressive.
How To Make A Beautiful Balloon Arch?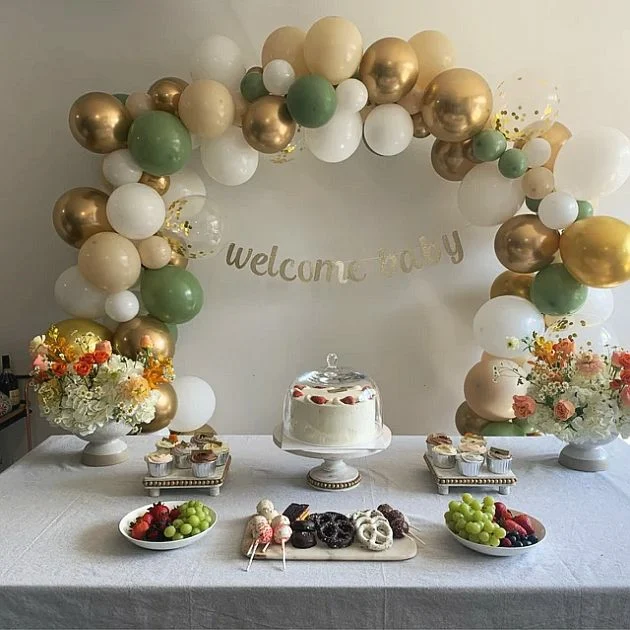 Balloons are a must for acing any of your birthday decoration ideas. All you need is a balloon arch kit and you're already halfway through creating a one-of-a-kind balloon display. Just get some balloons that coordinate with your décor scheme, balloon pump, fishing line, and scissors, and start assembling the balloon arch kit according to the instructions.
Once it is assembled, begin inflating the balloons using a pump. Tie each balloon off with a knot, and then use the fishing line or clear tape to secure the balloons to the frame of the arch. Continue until all of the balloons are inflated and attached. Once you're finished, simply take a step back and enjoy your handiwork!
Add Some Extra Flair To The Wall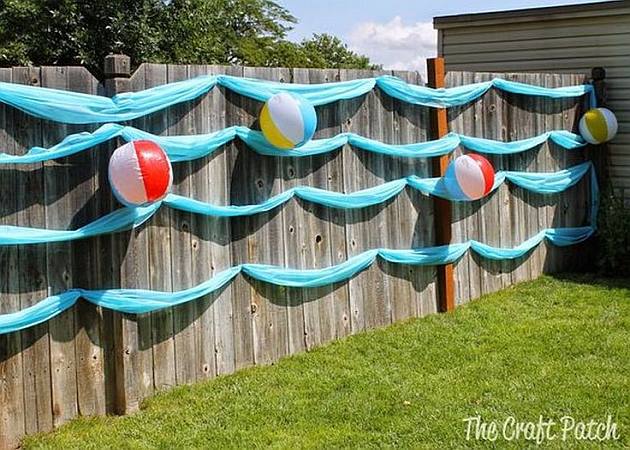 If you really want to take your statement wall to the next level, consider adding some paper flowers or string lights. These simple additions can really make your happy b-day decor shine. All you have to do is get creative and have fun! After all, it's your birthday party and you should enjoy every minute of it! Start by hanging streamers in different colors and patterns from the ceiling or drape some string lights along the wall for a festive touch.
Next, make some balloon bouquets with foil curtains to create a focal point for your wall décor. Finally, top it all off with flower vines and that's it! Your statement wall is complete and ready for your birthday celebration.
How To Use String Lights For Birthday Decor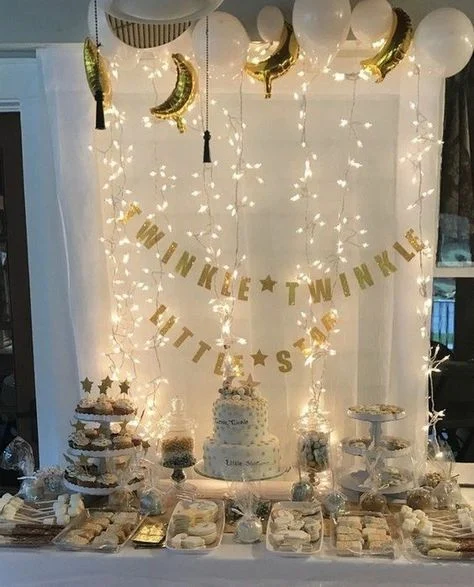 String lights are a great way to add some extra sparkle to your birthday decorations. You can use them to outline your statement wall or hang them in different patterns for a festive look. Plus, they'll help light up your party space and make it feel more inviting. If you're not sure how to use string lights for unique birthday decorations, here are a few ideas. You can hang them around the perimeter of your statement wall.
This will create a bright and cheerful backdrop for your party. Or use them to spell out words or phrases, for example, you could spell out "Happy Birthday" or "Party Time." Wrap them around balloon bouquets and paper flowers for an extra touch of whimsy or hang them in different patterns for a unique look. For example, you could create a zigzag pattern or hang them in a straight line.
🎂🎂 Scintillating Cake Topper Decorations for your Birthday
https://t.co/2jwa4S23cr

— EventHomeDecor (@EventHomeDecor) September 21, 2022
Conclusion
We hope these ideas have inspired you to create unique birthday decorations for your loved ones. String lights are a versatile and easy way to add some extra magic to any celebration, so be sure to try them out for creating a beautiful and eye-catching statement wall for your birthday party!