Planning a birthday party is exciting, but choosing the right party decorations is crucial for an unforgettable event. Embellishments that are suitable for the age group set the ambiance and make the guests feel like they belong. Infants enjoy sensory experiences, preschoolers love interactive play, and school-age children prefer structured games. Teenagers seek self-expression. By considering age-related needs, we create meaningful instances.
Birthday Party Supplies
This blog explores the importance of age-appropriate party supplies, including decorations, challenges, rewards, and practical tips for a fun celebration. Let's dive into the fascinating world of birthday party supplies and establish memories.
Party Supplies for Infants and Toddlers (0-2 years)
As you gather the necessary birthday party supplies for infants' and toddlers' celebrations, reflect upon the significance of sensory activities that are fitting for the developmental stage as they enhance their growth.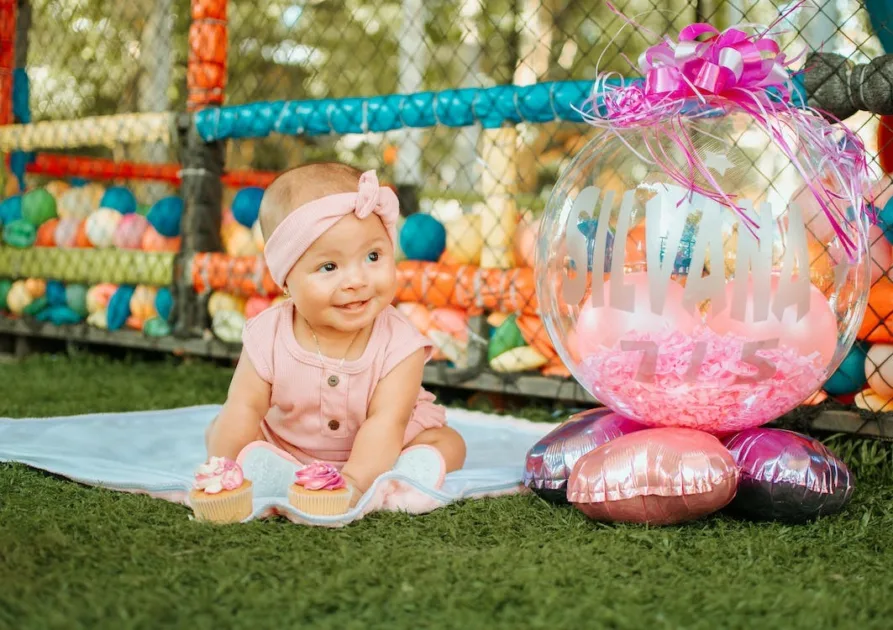 First and foremost, prioritize safe and age-appropriate toys, such as plush toys, rattles, and stimulatory balls to stimulate their senses. Select baby-friendly decorations that are visually appealing and harmless. Go for colorful and soft touches to develop a joyful mood. Childproof the area for safety and use non-toxic party materials to minimize any exposure to harmful substances. Lastly, boost sensory activities with colorful, and engaging decorations like fabric banners and tactile play mats.
Create a birthday party experience for infants and toddlers with the proper party supplies, prioritizing safety and happiness for our youngest guests.
Party Supplies for Preschoolers (3-5 years)
Captivate preschoolers with compelling themes like superheroes, princesses, animals, or their favorite animated characters on their special day to generate a vibrant atmosphere.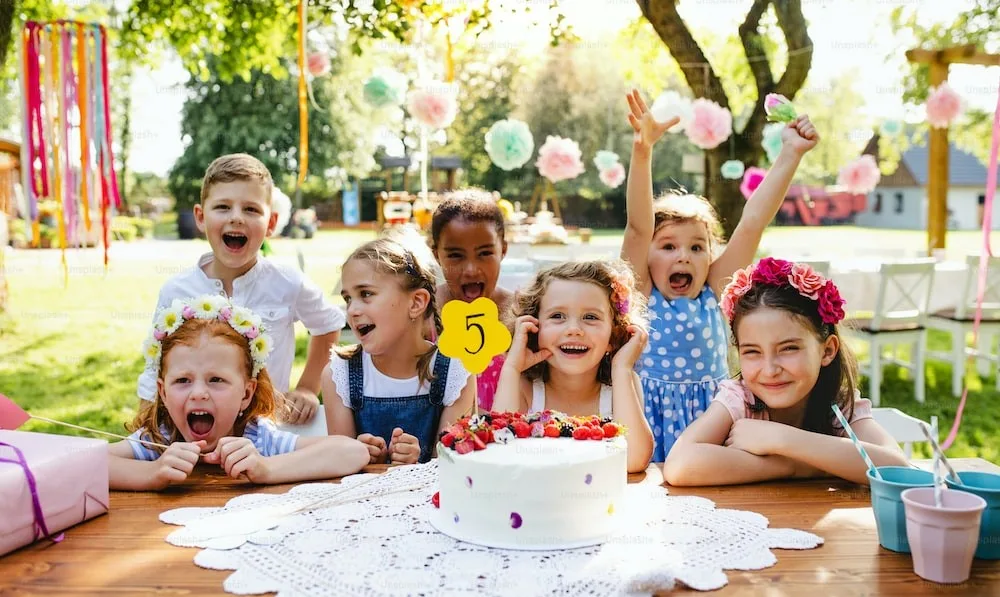 Keep them entertained with age-fitting entertainment, activities, and crafts like musical chairs, relay races, and scavenger hunts to encourage social interaction. Set up arts and crafts stations for coloring and painting. Promote multi-sensory experiences by incorporating tactile materials and play areas. Augment their senses with musical instruments, bubbles, and storytelling.
Produce a delightful celebration that fosters a love of festivity and learning. Congregate the perfect birthday party supplies for an imaginative adventure for preschoolers.
Party Supplies for School-Age Children (6-12 years)
Explore endless theme options for school-age parties, such as superheroes, sports, fantasy worlds, and favorite movies or TV shows, to create a memorable gathering.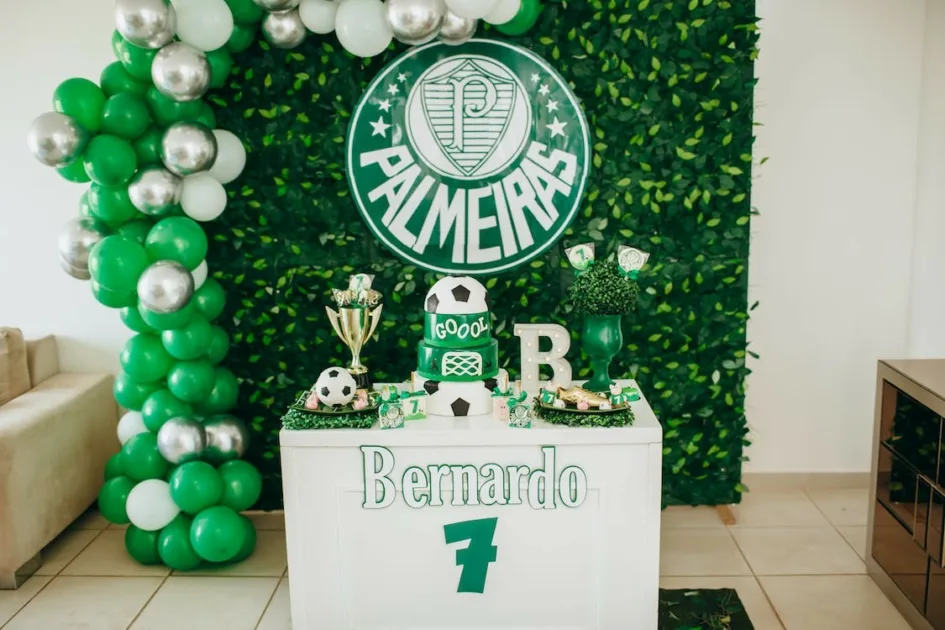 Engage them with age-appropriate games, sports activities, and challenges like treasure hunts, relay races, and trivia contests encouraging friendly competition and teamwork. Sports provide energetic play and physical engagement opportunities. Support creativity and problem-solving skills with DIY science experiments and arts and crafts. Embrace high-tech innovations with LED lights, photo booths, and virtual reality for an immersive party. Balance technology with outdoor ventures to connect with nature.
Initiate a captivating birthday party for school-age children by exploring themes, recreational pursuits, and digital advancements. Round up the ideal birthday party supplies and make enduring memories.
Party Supplies for Teenagers (13-18 years)
As teenagers mature, their birthday party preferences change. Explore themes like movie nights, karaoke parties, or outdoor adventures for noteworthy celebrations that foster socialization and self-expression. Pick trendy decorations like LED lighting, modern props, and personalized touches for a sophisticated vibe.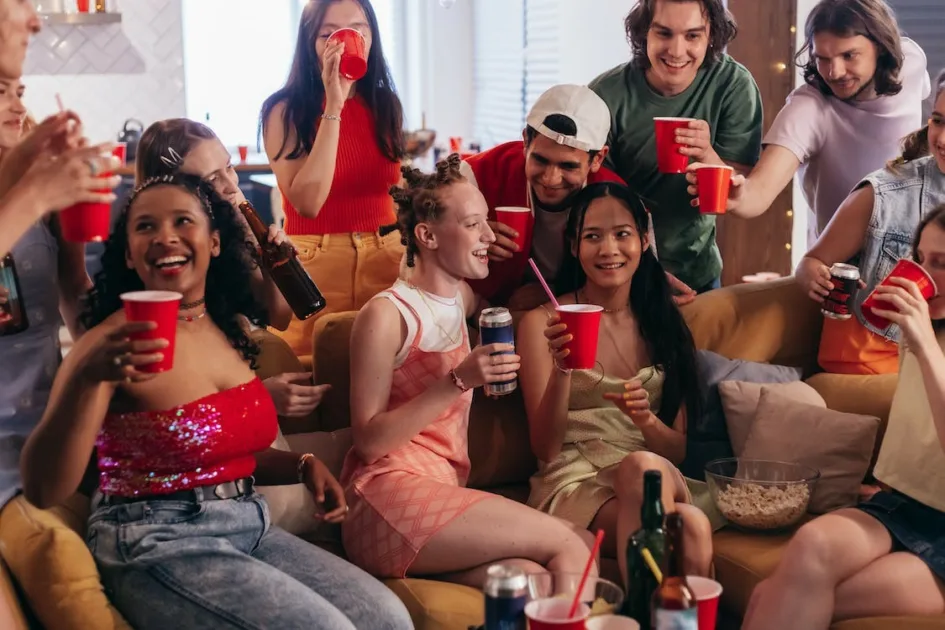 Set the mood with their favorite music genres and playlists. Consider a DJ or karaoke for extra fun. Involve them with hands-on engagements like games, photo booths, or DIY stations. Add a modern twist with interactive technology like virtual reality or gaming consoles.
Teenage birthday parties are more than gatherings; they are opportunities for creative autonomy and connection. With the ideal birthday party supplies and ample time for preparation, you can organize one-of-a-kind parties and celebrate their vibrant spirit.
Party Supplies for Adults
When planning adult birthday parties, cater to diverse interests by offering a variety of themes and decorations. Pick elegant options like masquerade balls, cocktail parties, or casino nights. Customize the party embellishments to match the chosen theme, creating a distinct environment with banners, table settings, and centerpieces.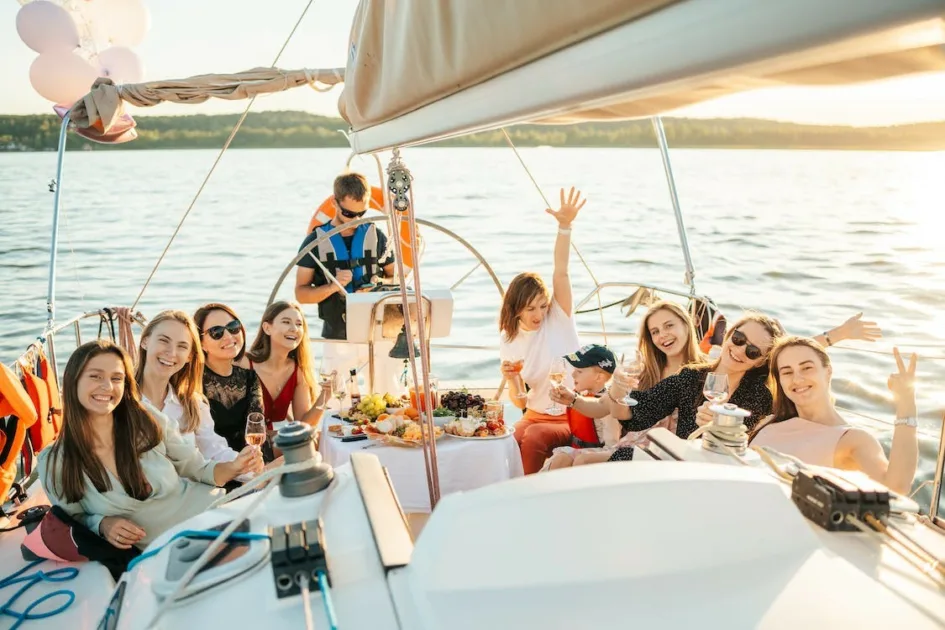 Factor in the occasion and personal preferences when preparing for adult parties. Tailor the celebration to milestones, anniversaries, or individual tastes. Provide suitable party provisions and enhancements and explore adult party themes to come up with a remarkable experience. Craft the celebrant's preferred birthday party supplies and make their day truly special.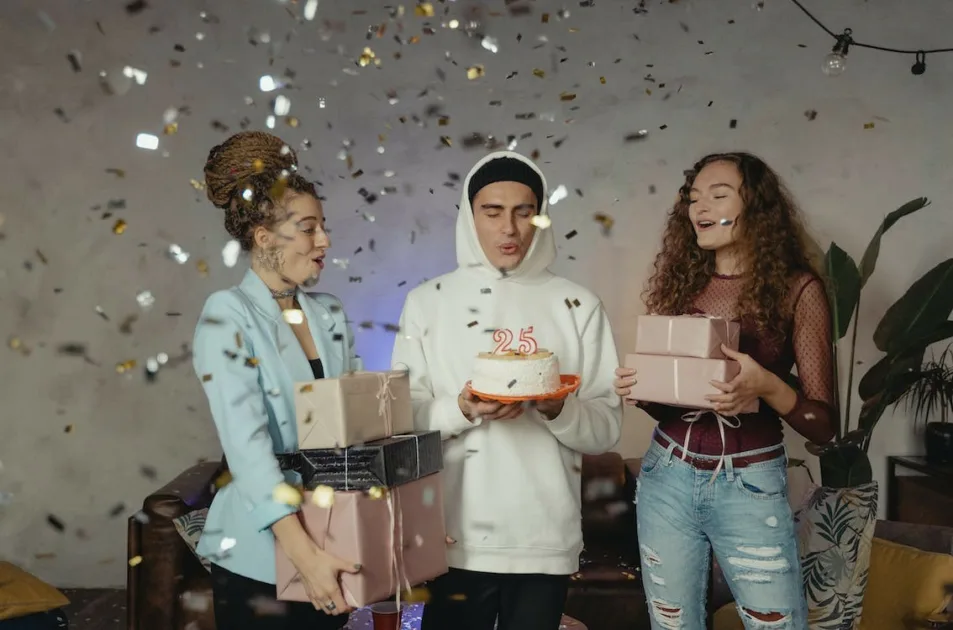 Online Party Supplies
efavormart
Walmart
Partycity
Amazon
Conclusion
In conclusion, choosing age-appropriate birthday party supplies is vital for memorable events to cater to the needs and interests of your guests. With the right decorations, thoughtful arrangements, and solid organizing, you can create enjoyable get-togethers for all age groups. Bring together the perfect birthday party supplies and construct moments that will be cherished for years to come. Remember, it's about creating an adventure that celebrates the joy, growth, and connections that come with each milestone.