Birthdays are so much fun as they are all about joy and jubilancy. But the real fun begins even before the actual party starts, during the happy birthday décor process. With many creative ideas flowing in from all minds, it makes the entire birthday decoration so much colorful and charming which gets everyone excited for the big moment.
Modern Birthday Balloons with Led Lights
With any happy birthday décor there are many enchanting party supplies involved but the stunning ones are always the balloons. With their festive colors and wonderful shapes they set off the party vibe instantly.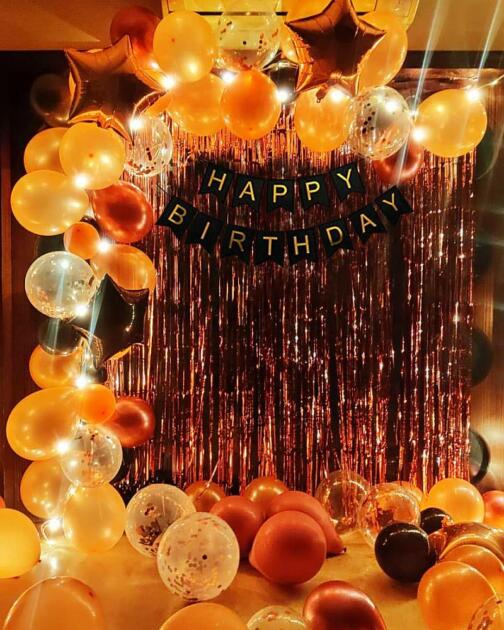 But this setup looks out of the world when they are combined with those gorgeous LED lighting ideas and let us explore them now.
The Helium Gas Filled Balloons with LED String Lights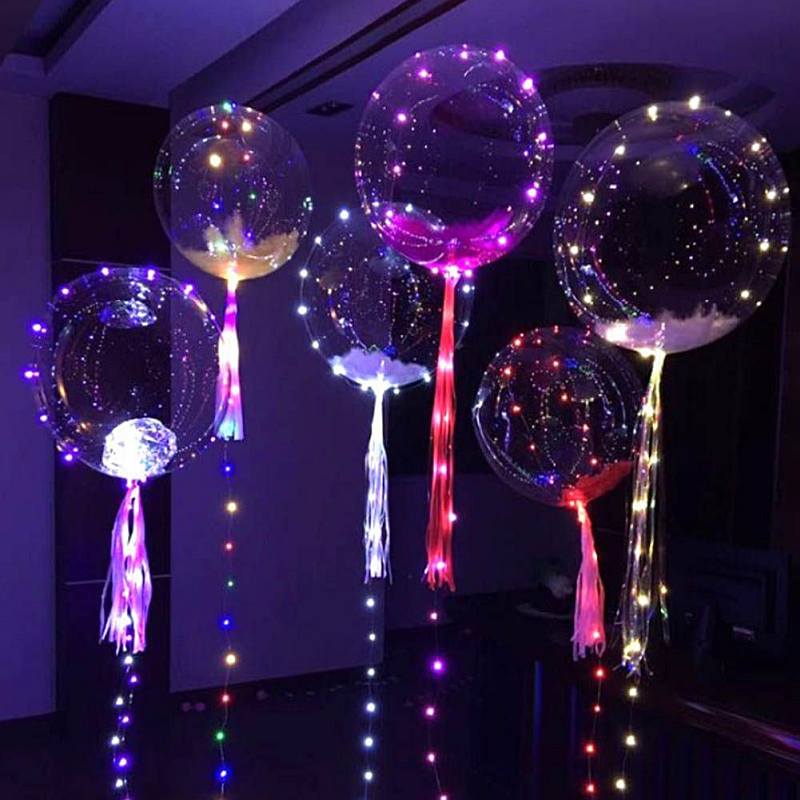 The helium filled balloons are clear and transparent balloons which are quite big in size that are made of latex material which makes them stay intact for long duration throughout the party. The colorful balloons can be filled with helium gas to float near the ceiling and make it part of ceiling décor or can be attached with a stick and stay connected to the ground.
How to Decorate Balloons with LED string lights
But when these balloons are combined with LED string lights wound around them, the happy birthday decoration looks top notch. The glossy latex material of the helium balloon gleaming under the illumination of the LED string lights becomes a stunning visual spectacle attracting everyone at the party with their gorgeousness.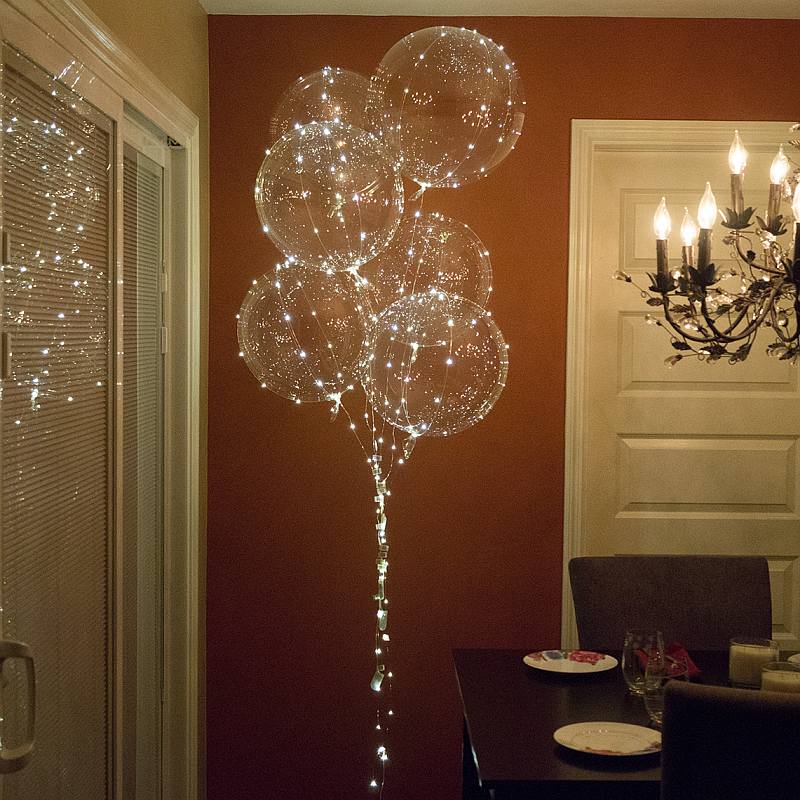 These LED string lights wound helium balloons can be used near the doorways as well to make the entrances look even brighter when your guests arrive making them feel the vibe of the party right from the moment they step in.
The Balloon Arches and the Cotton Ball Décor
Balloon arches have become quite a trend now and have picked up wide acclaim in the past few years. Be it for a dramatic entranceway décor or to create a picturesque backdrop for special moments and photo sessions, balloon arches create that exquisite look with perfection.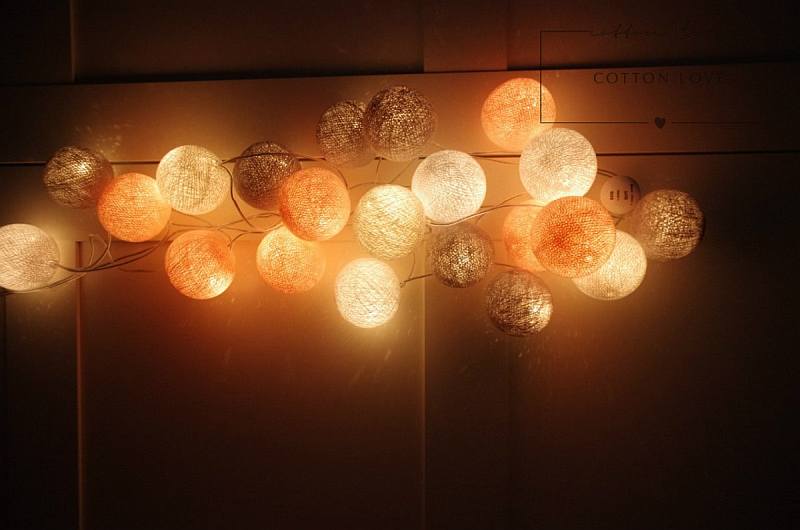 But to make the dramatic appearance look mighty epic, the soft cotton ball lights pull it off effortlessly. These soft cotton ball lights can be wound around the balloon arch spiraling through or can be layered across them as well. But either way they will look so captivating that people can't take their gazes off the illuminated balloon arch.
Stand for Balloon Arch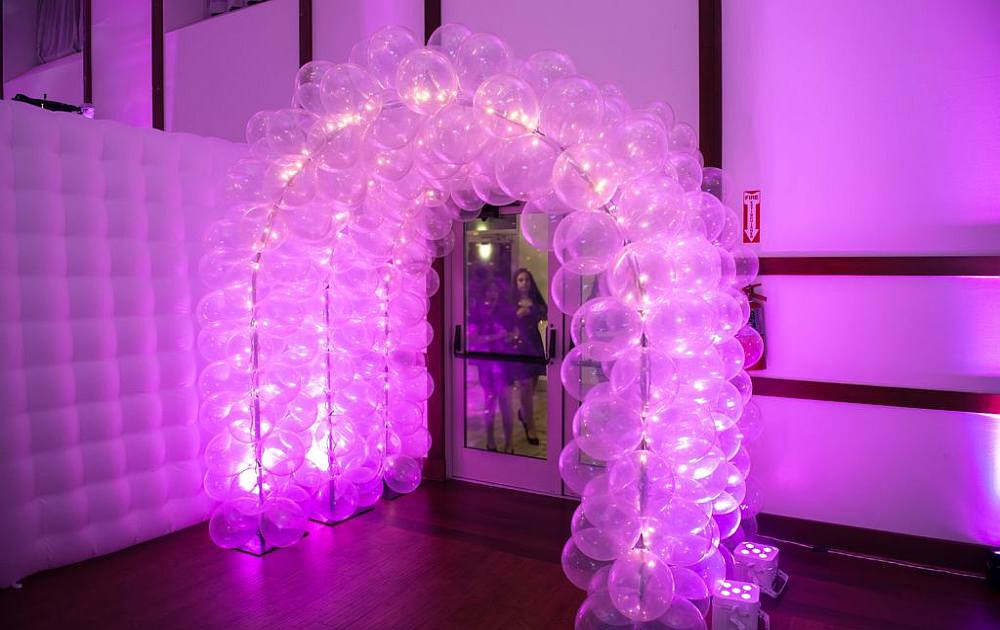 The bright archway makes the moment even more enticing and remarkable and in due course also makes the happy birthday décor more visually appealing to everyone present at the party.
The Light Balloons Outdoor Theme Birthday Décor
Not just the interiors but these contemporary balloon lighting methods help to make even the outdoor birthday décor look marvelous. Be it an open lawn with trees or the backyard garden with small and medium sized plants, these illuminated colorful balloons can turn them into an enchanting canopy.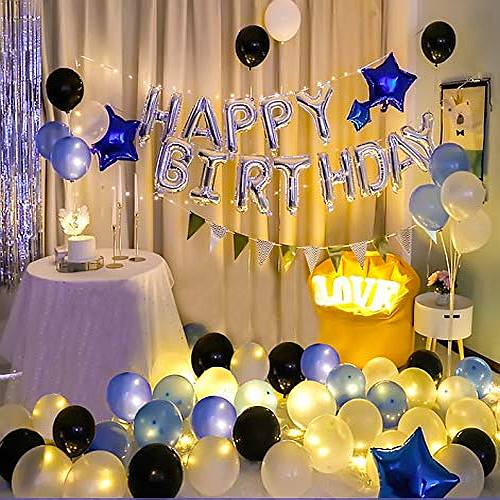 Outdoor Light Balls
The natural presence of the plants along with the contemporary lighting tricks work well like a charm creating the exact ambience needed for a birthday party to happen with fun and flair as LED lights are operated by batteries, there is no hassle of connecting wires to electrical points. And this kind of a happy birthday décor setting will impress every one among the guests regardless of their age.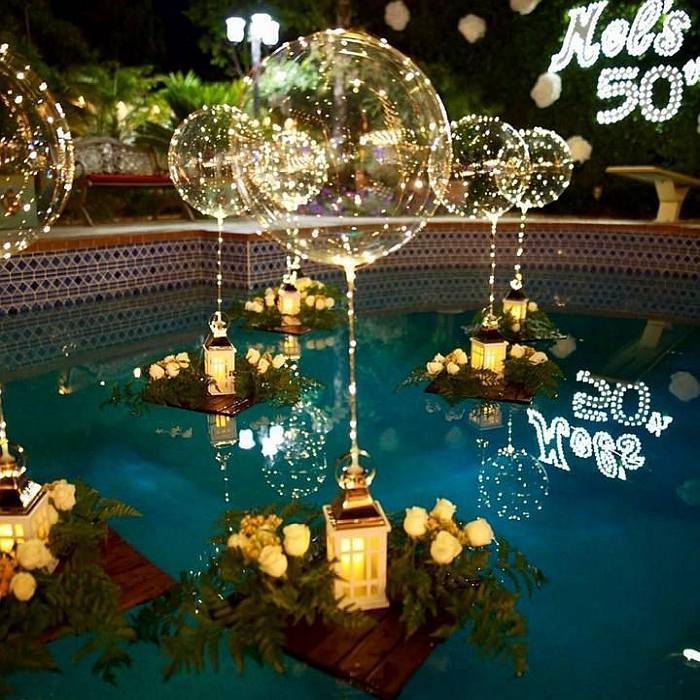 Outdoor Balloons Decoration
Be it the kids running behind the balloons or playing around the illuminated plants or adults who love to take photos with such sparkling photo props, everyone will find it great to spend time with loved ones amidst this party décor setup.
DIY Led Lights in Balloons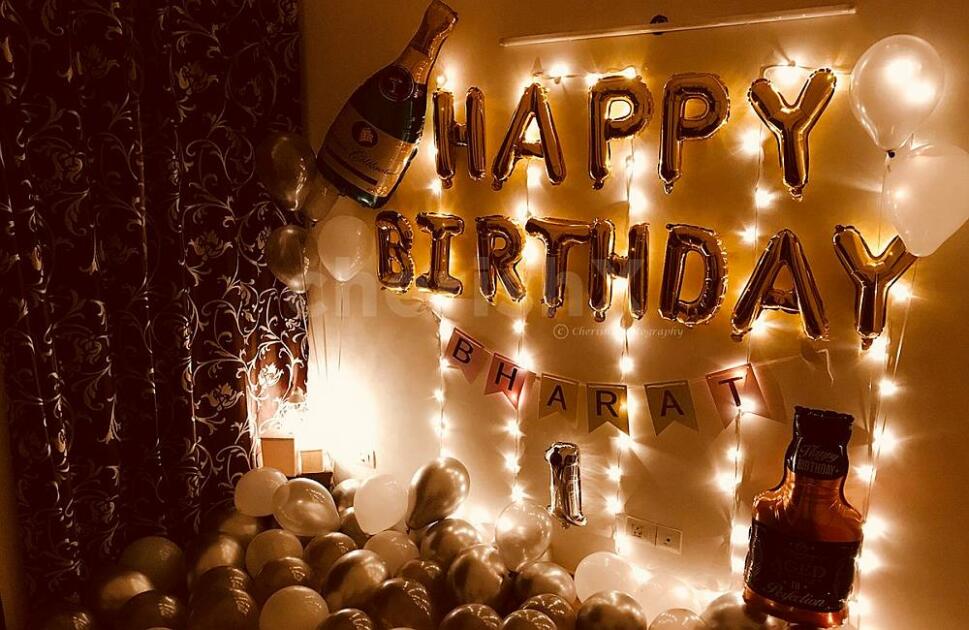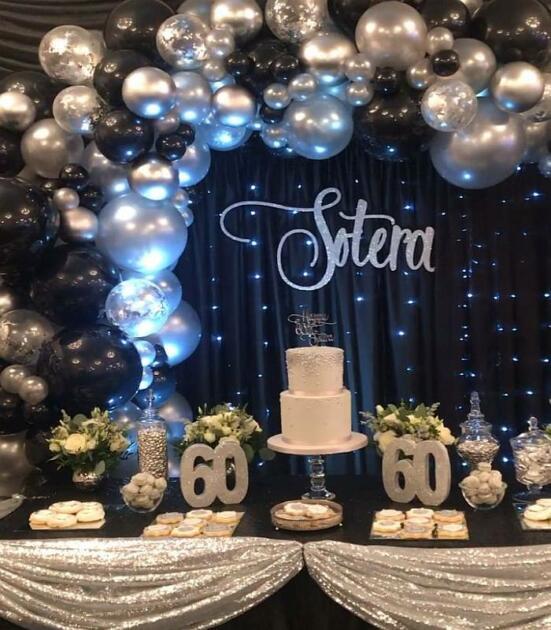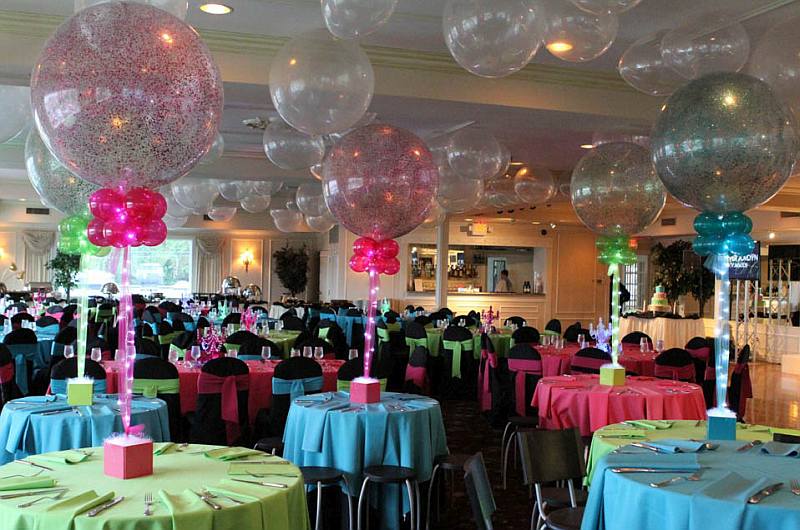 #Zuzuwa #Lighting Holiday Lighting – Toprex Transparent Bubble Balloons LED string light Clear Bobo Light Globos Birthday Wedding Party Decor Gifts. Lighting is important for interior and outdoor design for aesthetic appeal, mood, ambiance… pic.twitter.com/QdpwbWhc0R

— Zuzuwa Lighting Accessories (@ZuzuwaL) November 6, 2020
Conclusion
Birthdays are always special regardless of where they are being celebrated but with this kind of a happy birthday décor setup, it is sure to mesmerize everyone at the party and turn those special moments into cherishing memories of a lifetime.