Aloha! If you're in the mood for a fun and bright summer party, then a Hawaiian party theme is perfect for you. The vibrant and lively decorations will transport you to a lush paradise filled with palm trees, sandy beaches, and vibrant florals.
Top Hawaiian Party Decoration Ideas
In this blog post, we'll be sharing some great tropical Hawaiian party decoration ideas that will make you and your guests feel like you're partying on a sunny Hawaiian island.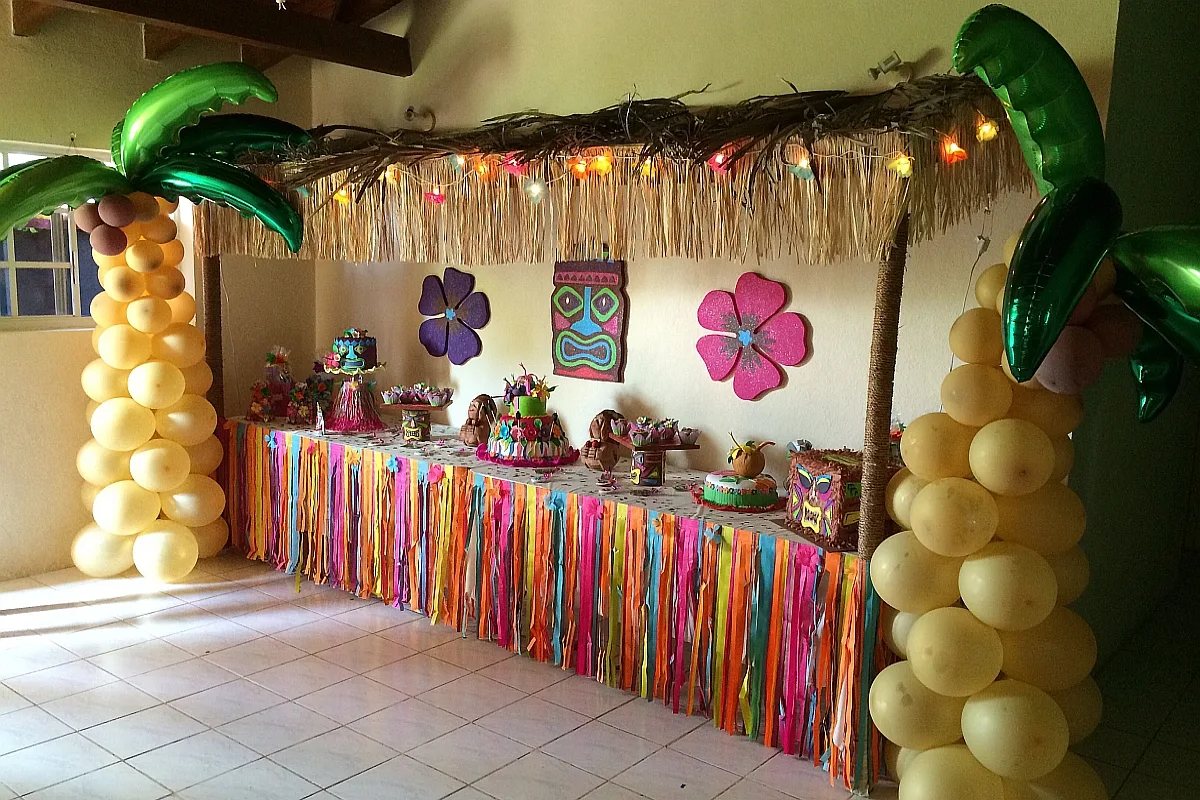 Tiki Torches
One of the easiest ways to add some tropical flare to your party is by incorporating tiki torches and lanterns. Add some warmth to your party with bamboo tiki torches. You can place them around the backyard or set them up along your pool to create an intimate gathering area. Most tiki torches come in packs of six or eight and are refillable with oil and wicks, so you can reuse them for future events. These simple decorations can be placed around the party space, giving off a warm glow that will instantly make you feel like you're enjoying a beachside luau. You can use real torches or flameless options to keep it safe.
Floral Decorations
The flowers of Hawaii are iconic for their beauty and colorful appearance. Using florals for your party decorations is an excellent way to bring the beauty of the islands to your party. You can use fresh flowers, synthetic ones, or even floral-designed balloons to create your look. Consider using a floral arch or flower garlands to decorate the party area.
Pineapple Centerpieces
Pineapples are tropical fruits that everyone associates with Hawaii. They are a fantastic decoration to feature on your party table. Pineapples can be used as centerpieces or as a container for punch. You can easily incorporate freshly cut pineapples into fruit platters or use them as a serving bowl for Hawaiian poke.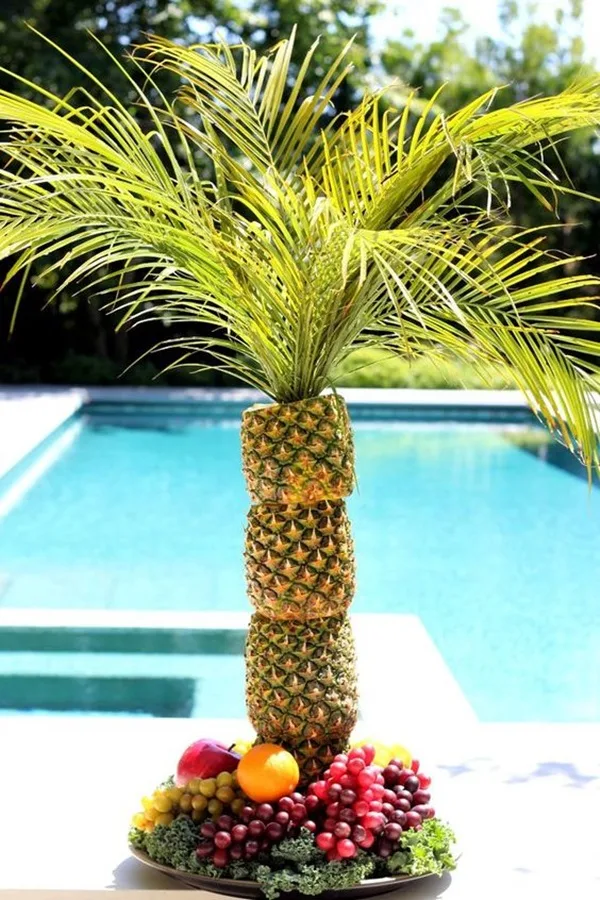 Palm Trees
Palm trees always add an exotic touch to any tropical party. You can make your palm tree decorations as realistic or as creative as you'd like. A few great ideas are using palm tree cutouts from construction paper, securing a beach chair at the bottom of a tree cut-out, using real or artificial palm fronds to frame doorways, and hanging paper palm tree leaves from the ceiling.
Flower Leis
No Hawaiian party is complete without flower leis. They are known to represent love, friendship and beautiful memories. You can't go wrong with freshly-made beautiful flower leis for all your guests. You can choose from a variety of colors and types of flowers, such as orchids or hibiscus. Leis are a universal symbol of Hawaiian culture and make fantastic party favors. They are made from various materials, including fragrant flowers, shells, beads, feathers, and silk. If you have the budget, consider ordering fresh flower leis for all your guests. Inexpensive alternatives include foam or fabric leis, which come in various colors and sizes.
Grass Skirt and Coconut Bra Decoration
Look no further when you want to fully transform into the Hawaiian mood. A basic grass skirt can dress up a table's edge or used as lovely backdrop behind the bar. A coconut bra can be doubled up as a vase for stunning tropical flowers to add some color to the room. Enchant your guests with these natural decorations. This is an excellent opportunity for guests to participate in the theme and get into the tropical vibe. Consider getting some green grass strips and making some skirts or purchasing already made ones.
Luau Party Garland
If you want to transform your party location into a tropical paradise, then having a beautiful garland is one way to make this happen. Luau party garlands come in a variety of shapes and sizes, adorned with palm leaves, colorful flowers, and seashells. They can be strung along the entryway, wrapped around the banisters and wrapped around trees or used to decorate the food table.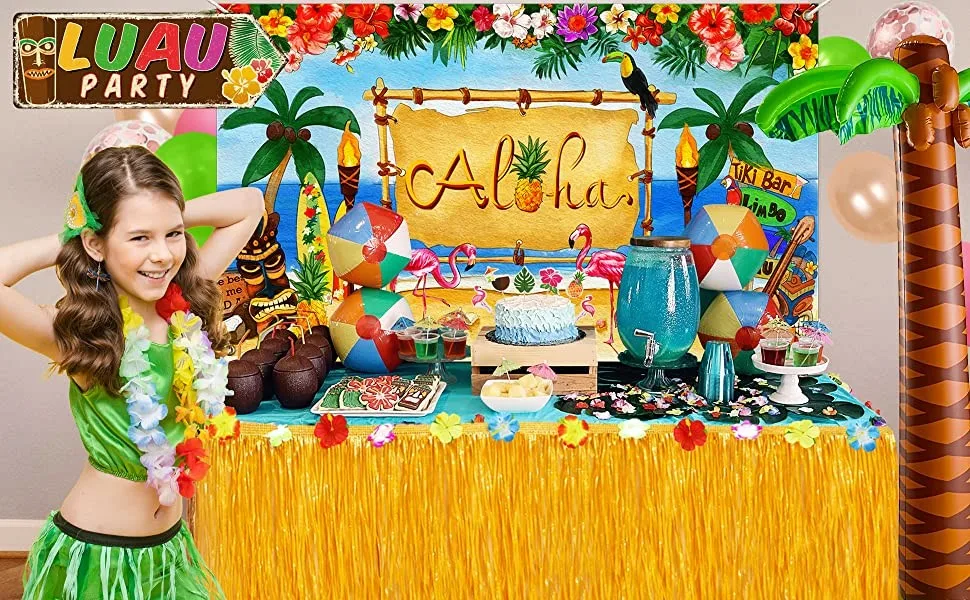 Tiki Barware
Give your guests an experience they will never forget with the Tiki Barware. Serve up your cocktails in coconut cups or leaf-wrapped glasses. With the right tiki barware your guests will feel as if they have been transported to a tropical oasis.
Hawaiian Lanterns
Nothing adds more useful lighting than beautiful colored lanterns. They're a great way to add a pop of color and set the tone of the tropical luau. You can choose from different sizes and colors that mimic local flora, fruits, and more. Hang them over the entertainment area, walkway and add some to the dessert buffet.
Table Settings
Add a touch of elegance to your Hawaiian banquet with woven grass or bamboo placemats. You can also use faux palm leaves or fresh flower blossoms to decorate your tabletops. Colorful linen napkins and tropical-themed cutlery can also help enhance the dining experience.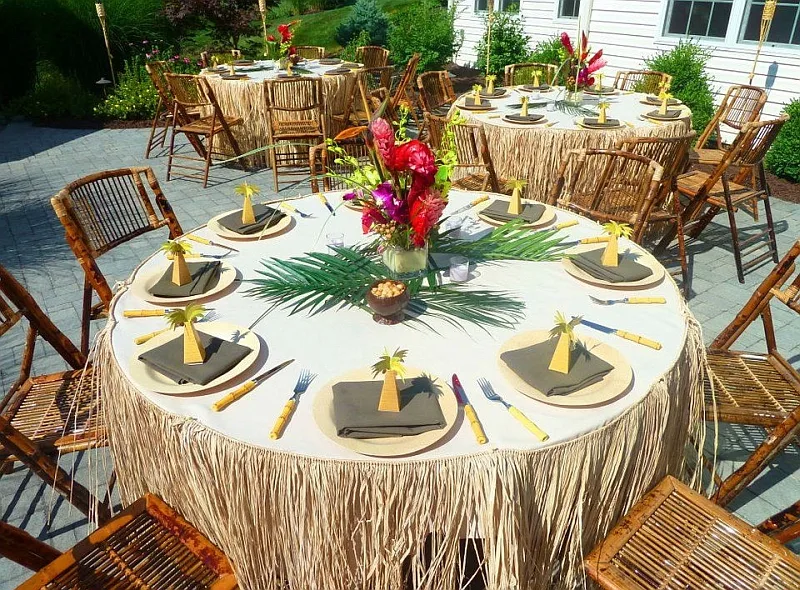 Great Lighting
Lighting is an essential aspect of creating ambiance at any event, and a Hawaiian luau is no exception. Hanging paper lanterns, fairy lights, or disco balls can add vibrancy and create dancing ambiance. For some additional wow factor, consider shining a spotlight on a grass-skirted performer as they perform the hula dance.
Woven Baskets and Grass Skirts
Create an authentic Polynesian vibe by adding items such as hand-woven baskets or grass skirts. You can use them to decorate your serving tables or hang them on the wall as decor items. You could also source some Hawaiian themed props, like coconuts, or cut-outs of Tiki gods, and place them around the party to create a fun themed party space.
The vivid photo props with Glasses, Beard, Necktie and Pineapple are suitable to use to take pictures with your friends, family and children in Hawaii theme party, summer party, wedding party.
.
.
.
.
.
.#photoprops #summer #summerparty #partydecorations #paperdecorations pic.twitter.com/4ZNxRsxXKW

— Sunbeauty Party (@sunbeautyparty_) April 11, 2023
DIY Hawaiian Party Decorations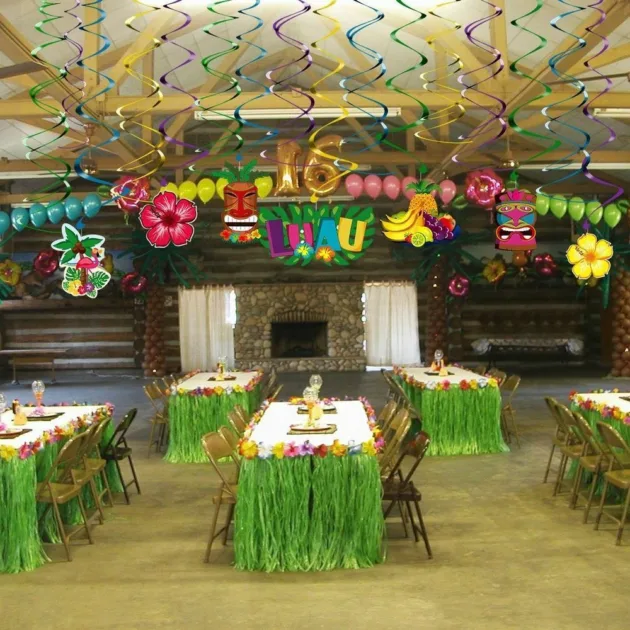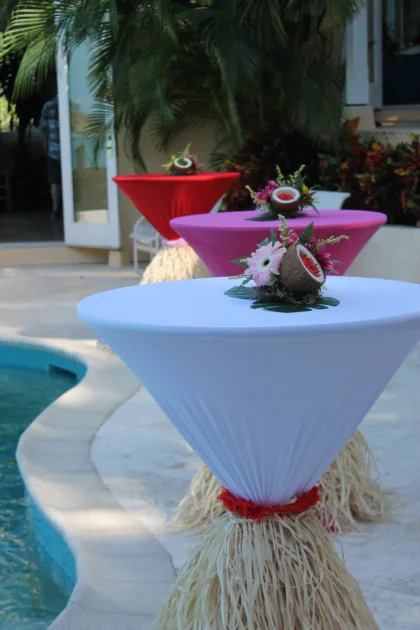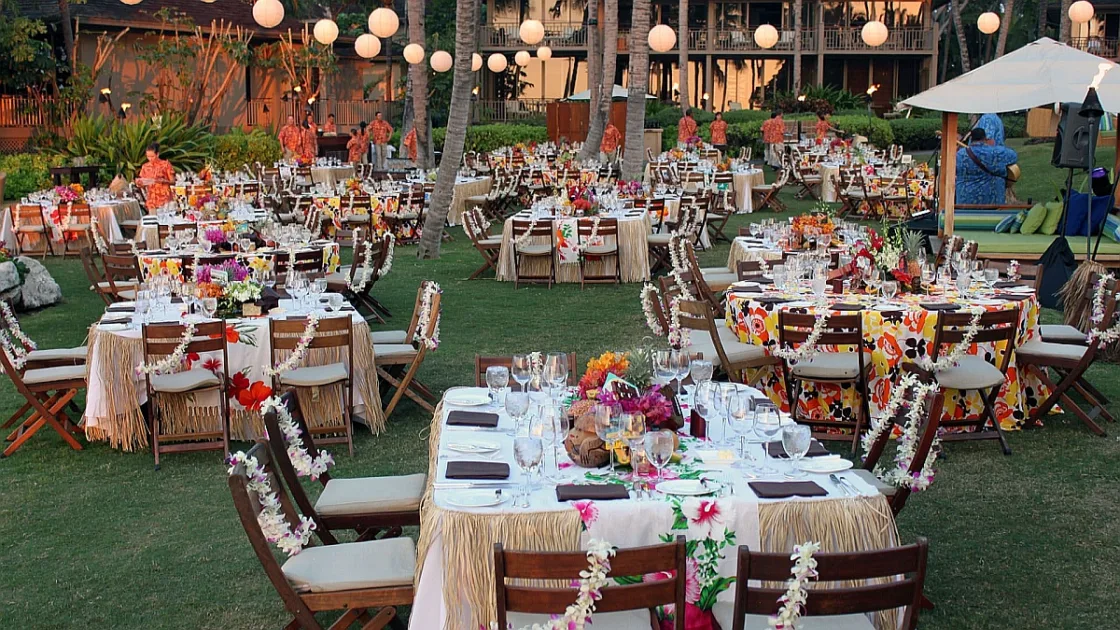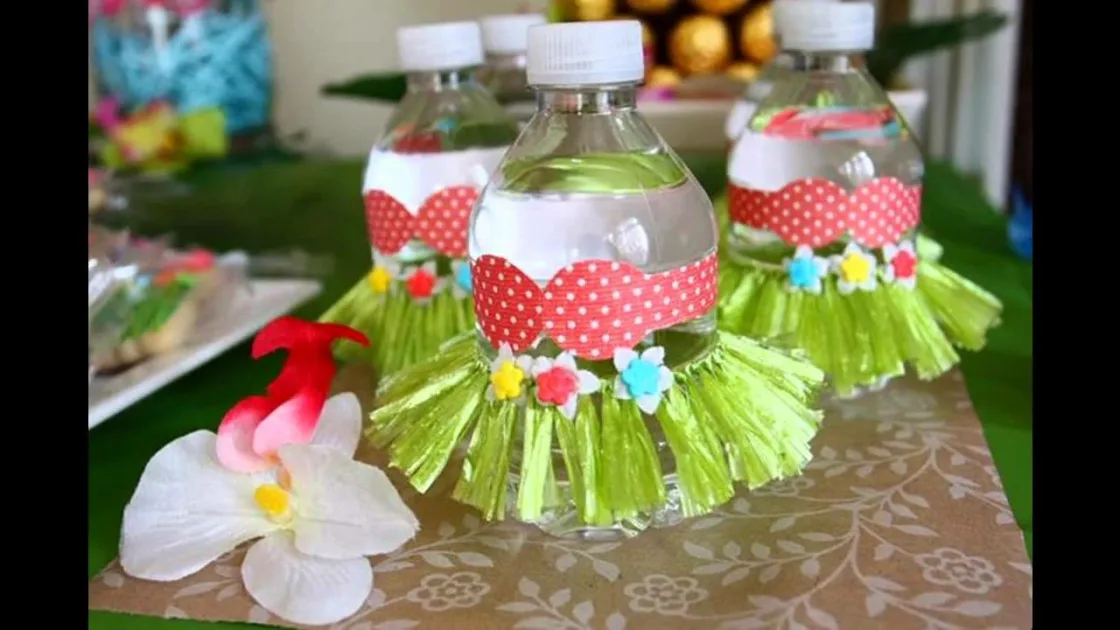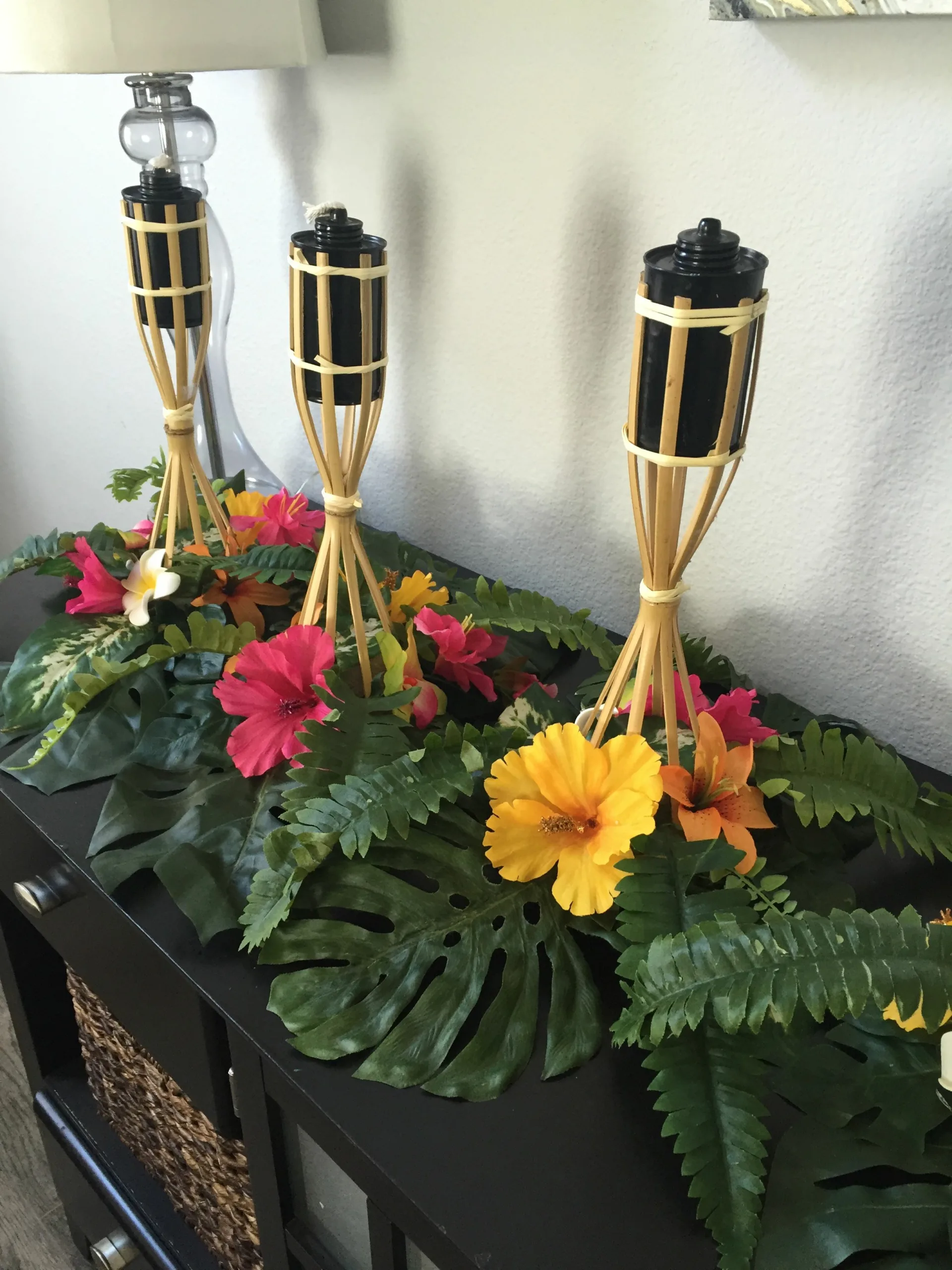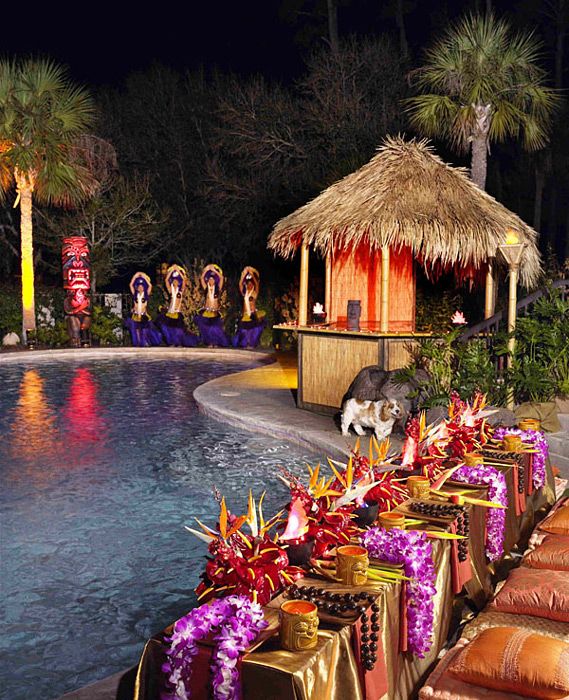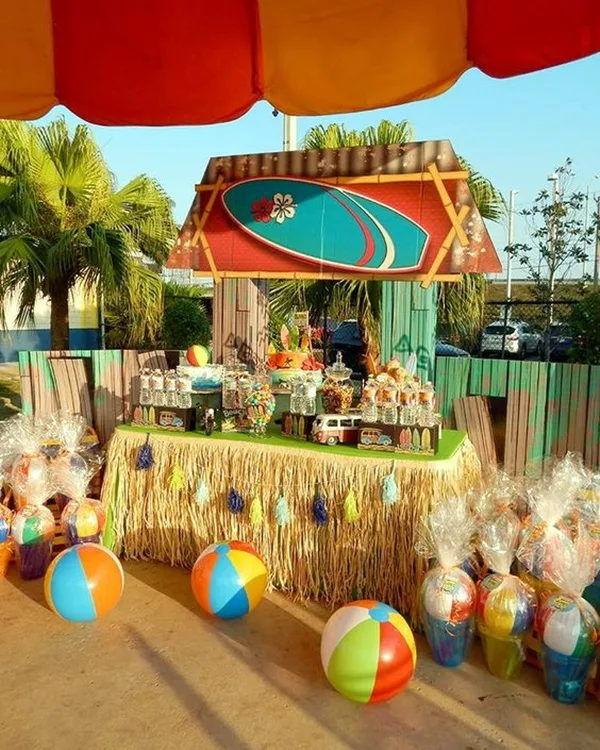 Conclusion
Planning a party is exciting, but it can be daunting to come up with unique and fun ideas. By incorporating these Tropical Hawaiian Party Decorations into your party, you are guaranteed to leave your guests spellbound. From the traditional flower leis, which all the guests will wear, to the gorgeous tiki barware that will make your summer cocktails even better, your event will be one to remember. The best part? The tropical Hawaiian theme is versatile and can be used for any type of party, from a birthday party for children to a retirement party for a colleague. Set the vibe, put on some music and dance the night away. Hula anyone?