Birthday parties are all about celebrating life and having fun with loved ones. However, creating a flawless atmosphere can sometimes be challenging. If that's the case, then birthday table decorations are the perfect solution!
Table Decoration Ideas for a Sensational Birthday Atmosphere
Setting up table centerpieces, contemplating great themes, crafting DIY accessories, and choosing the perfect lighting are just some of the ways you can elevate your party to the next level. Within this blog, we'll explore some upbeat birthday table decoration ideas that will turn your celebration into an unforgettable experience!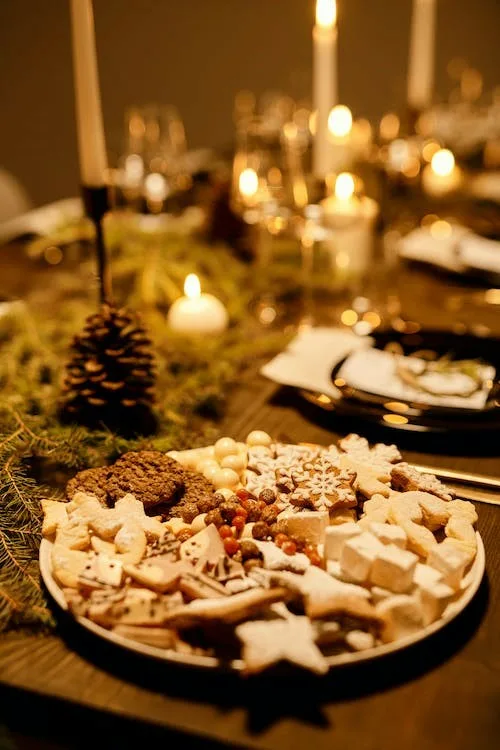 Enchanting Table Centerpieces
No birthday party is complete without a striking centerpiece that brings life to your event. A centerpiece is the focal point of any table and plays a vital role in forming a cohesive accent for your party.
Enchanting table centerpieces can transform an ordinary table into an extraordinary spectacle that your guests won't forget anytime soon. Whimsical table centerpiece ideas, such as fairy lights, floral arrangements, or candle displays, are just a few examples of how you can make your table pop.
Stunning table decorations for birthdays can be achieved through a combination of diverse elements that work together to develop an appealing environment for your guests. Choose a centerpiece that speaks to you, blends well with your motif, and watch as it transforms your table into a magical display.
Themed Table Settings
If you're looking for concepts to establish an exceptional birthday party, themed table settings can help you set the stage for a captivating experience. With the right embellishments, a themed table setting can transport your guests to a different world and create a vibrant ambiance that they won't soon forget. There are various dynamic styles that you can use to anchor your decor together.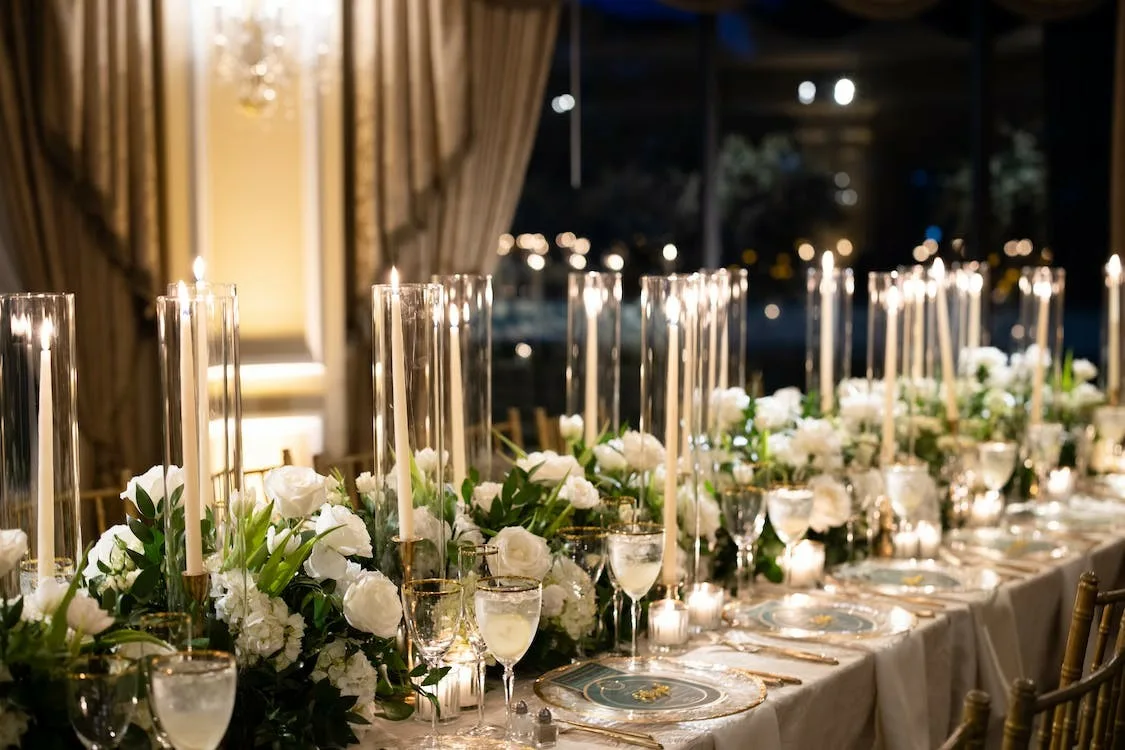 One popular theme is superheroes, where a table setting inspired by their headquarters can be created with comic book centerpieces, superhero action figures, and superhero-themed balloons. Another motif is a fairy tale, which can be achieved with forest-inspired centerpieces, vintage books, and rustic accents like wooden charger plates or burlap runners. Finally, an enchanted forest theme can produce an ethereal aura with greenery, moss, and woodsy accents like tree slices or antlers. Gold accents or glittery table runners can add a touch of sparkle to the theme.
Whatever motif you choose, a themed table setting is one of the best birthday table decoration ideas plus it's a thrilling and straightforward way to create a wondrous atmosphere. So why not try one out at your next birthday party?
Magical Lighting
Lighting is an essential element of any event and generates a mesmerizing and breathtaking effect with the right lighting is crucial in birthday celebrations. Incorporate captivating lights into your gathering and watch as your guests are enchanted by the magical vibe.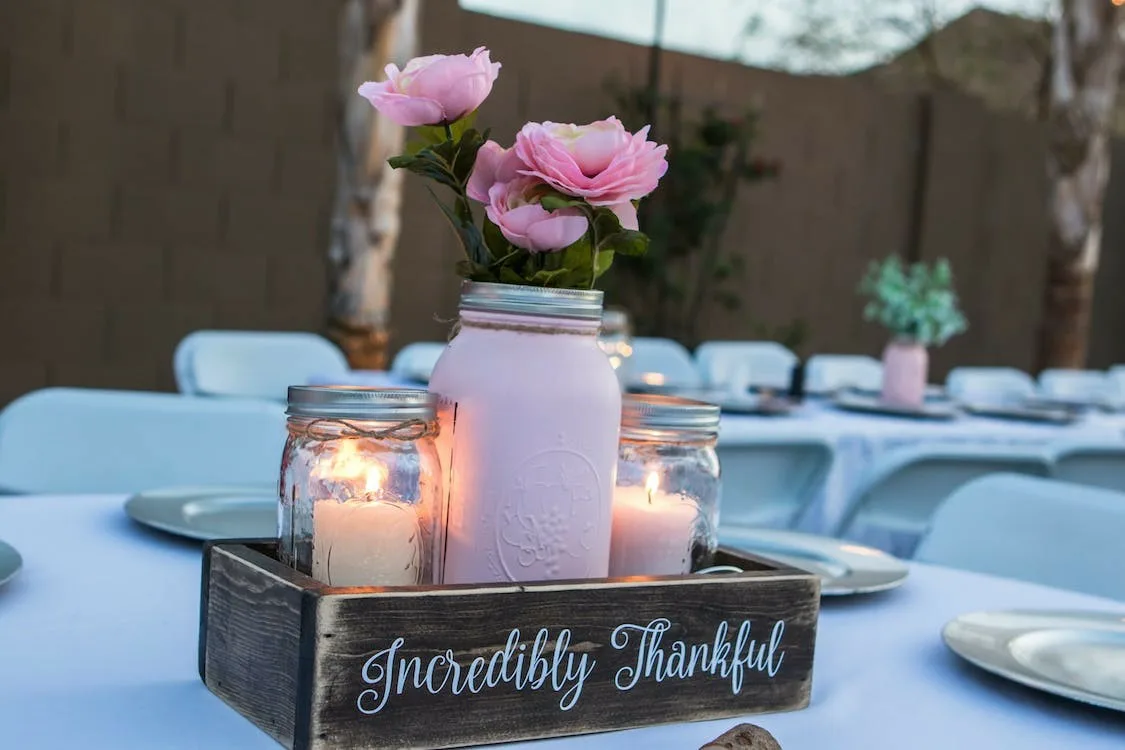 Lighting can infuse a dramatic effect on your birthday table decor. You can choose from a lot of options, like candles, which can be arranged in different ways and can even be scented. String lights are another versatile alternative that can be wrapped around centerpieces, draped across the table, or hung from the ceiling to create a twinkling effect. Lanterns are also a great way to establish vivid table decorations with lights, with styles ranging from paper lanterns to Moroccan-inspired ones that can be placed on the table or hung from the ceiling.
Transform your birthday party with the ethereal glow of lights on your table decorations. Whether you choose candles, string lights, or lanterns, fascinating lights are essential for creating an impressive and spellbinding ambiance for your gathering.
DIY Table Decorations
Get creative and craft unique birthday decorations with DIY concepts. DIY ornaments are a terrific way to infuse your personality into your event without breaking the bank.
For one, glittery mason jars are a playful and simple way to put some sparkle on your table. Simply coat the jars with glue and sprinkle with glitter, and you've got yourself an enthralling centerpiece. Balloon garlands are another fun DIY selection that can add a pop of color to your table. They are easy to make with some string and balloons, and you can customize them to match your party's color scheme. Paper flowers are also a stunning option for adding a touch of whimsy to your table. You can put them together in a variety of colors and sizes. You can also fuse a personal touch to your DIY decorations, making them even more special. For example, you could craft photo centerpieces with pictures of the birthday celebrant.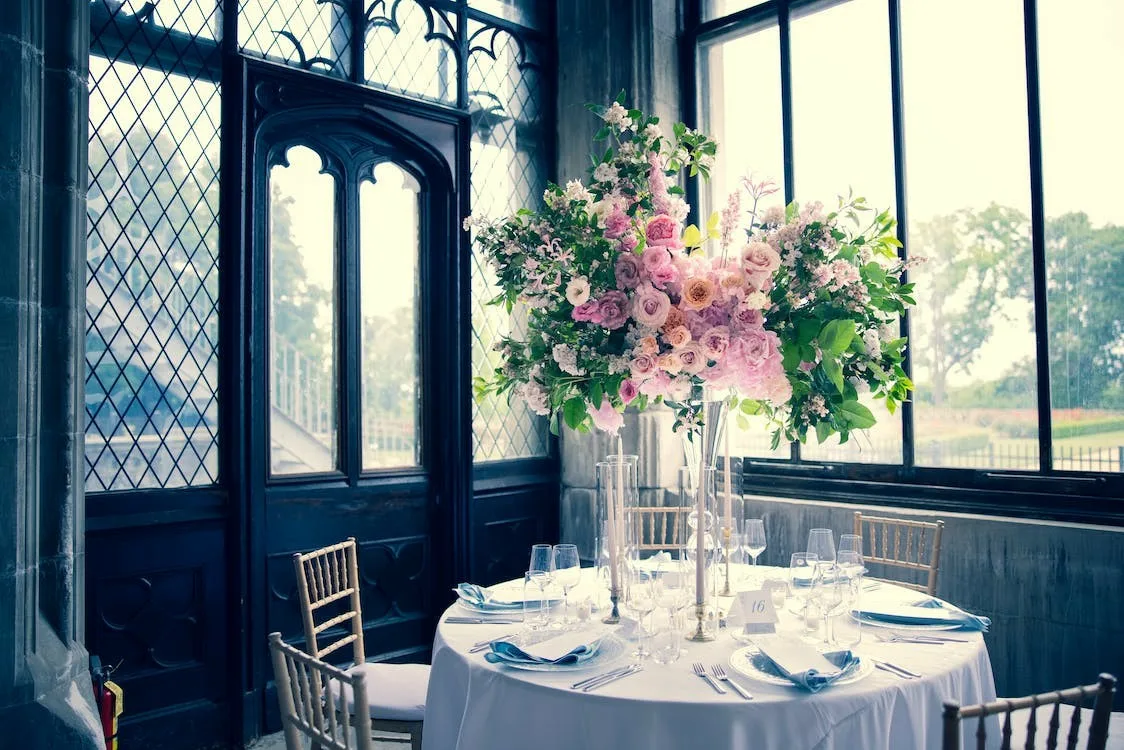 If you're aiming for a distinctive and one-of-a-kind setup, exploring DIY embellishments should be your top choice. Be resourceful and have fun with it!
Here are additional tips that you need to remember to create sensational birthday table decorations that will make your table stand out. Firstly, use a color scheme to design a cohesive look that reflects your personality and initiates a specific mood. Next is to add different textures to your decorations, such as faux fur, metallics, or natural wood elements, for added visual interest. Furthermore, incorporating natural elements like flowers, greenery, or seashells can bring a touch of the outdoors inside and infuse a lovely scent to your party. Finally, don't forget about the little details, as they can make a big impact. Throwing in playful details like confetti, glitter, or personalized place cards can construct a delightful and memorable vibe.
Conclusion
In conclusion, establishing bewildering table decorations is an excellent way to elevate your birthday party experience. There are endless possibilities to create a remarkable atmosphere for you and your guests. You just have to choose the right lighting, color scheme, and natural elements for your gathering so it can be truly enchanting. Don't be afraid to get creative and have some fun while decorating. Utilizing these suggestions, you'll be able to come up with amazing birthday table decoration ideas and develop an unforgettable celebration that will be talked about for years to come.