It's time to celebrate your big day and start your new year's journey with a bang! Whether it's your best friend's special day or a loved one's birthday, use this rare occasion as an excuse to gather all your family and friends under one roof.
Birthday Bash Celebrations
Birthdays are the perfect time to celebrate your exciting journey so far and look ahead towards a fun-filled year. Pre-party planning is the key to an unforgettable birthday celebration so start planning yours before it gets too late. When many of us have been trying our best to adjust with the new normal this year due to the worldwide pandemic, make sure you put in extra efforts to make your celebrations extra memorable and cheerful. Welcome this year and make this day worth remembering by investing your time and energy in a classy happy birthday décor.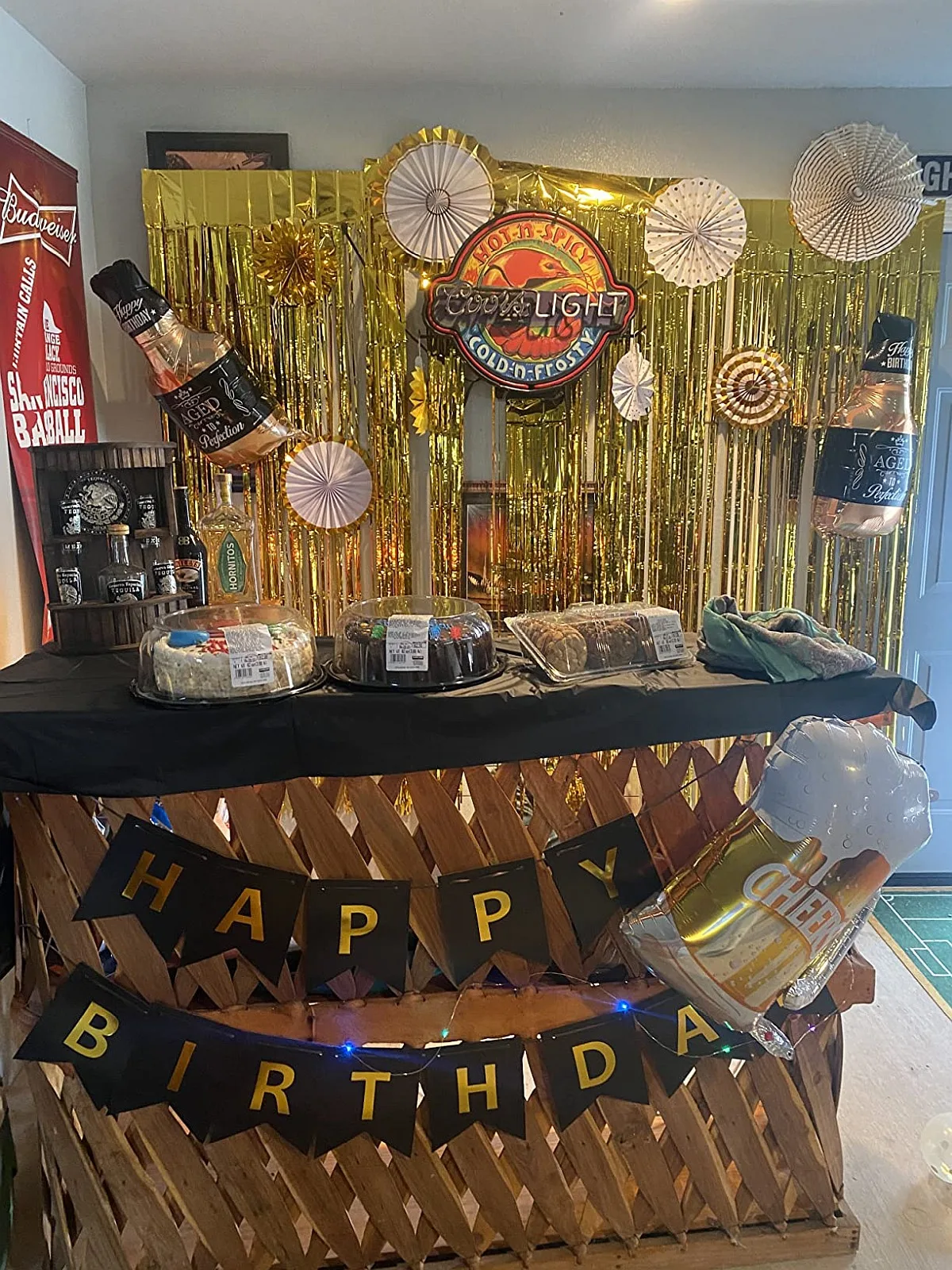 The perfect birthday bash
While you're focusing on throwing the perfect birthday bash, don't miss out on coming up with a delightful theme to up the wow factor of your celebrations and make a bold statement with your display. If you're out of ideas for selecting just the right theme to compliment your upcoming soiree, don't worry! We've rounded up some of the trendiest happy birthday décor theme inspirations that you can easily apply for making the next bash the talk of the town.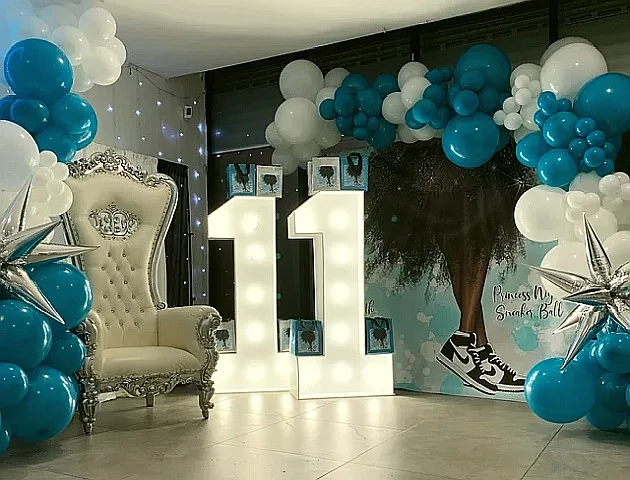 Dazzling Disneyland Theme!
Hold on to your inner child as you grow older and since you can never go wrong with Disney decorations, customize your happy birthday décor by throwing a Disneyland themed party that makes your guests feel like they actually visited the park. For those who are unable to travel all the way to Disneyland, bring in the wonders of Disneyland at your own home for the next birthday celebration. Fill in your special day with extra sweetness by ordering a Mickey Mouse cake and couple it with a Mickey Mouse Hat cake topper. You can also dress up your Disneyland dessert table and make it the show stopper for your birthday celebration. Instead of showcasing churros, Mickey ice cream bars or pickles, highlight some unique Disneyland items like seasonal bread pudding, grey stuff gateau and gigantic s'mores.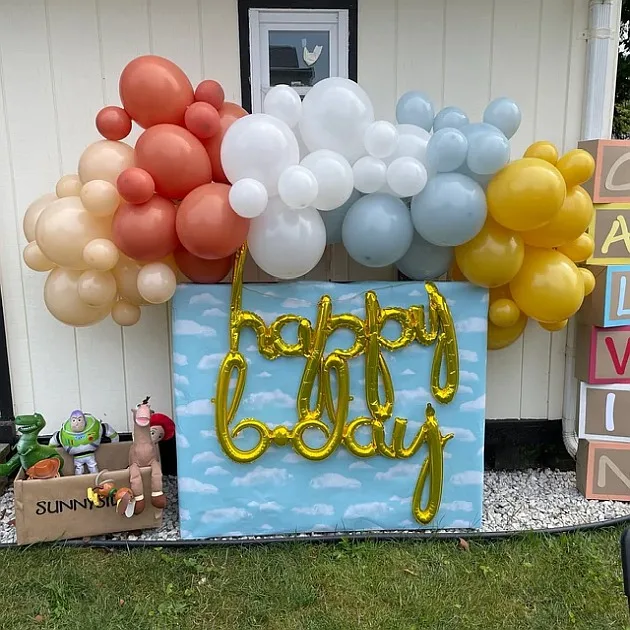 Other than this, you can set up an artificial Tarzan's Tree House using faux greenery and go for cups that mimic the design of Mad Tea Party. On this birthday, do your happy birthday décor in a way that you create a place full of unforgettable characters and wondrous adventures to experience the pure joy of childhood.
Magical Moments with Fairytales!
If you're doing it for your own little fairy, go for a magical décor straight out of some of the most beloved fairytales. The key of putting together her favorite happy birthday décor is all in the whimsical details. Make your entrance magical with vibrant balloons that have pictures of cute fairies or princesses all over them and insert bold printables that replicate the look of a castle. Create the look of an enchanted snow white's forest by incorporating some green stems and leaves for a pinch of mother nature which will effortlessly blend with radiant faux flowers that will add a colorful detail to your happy birthday décor.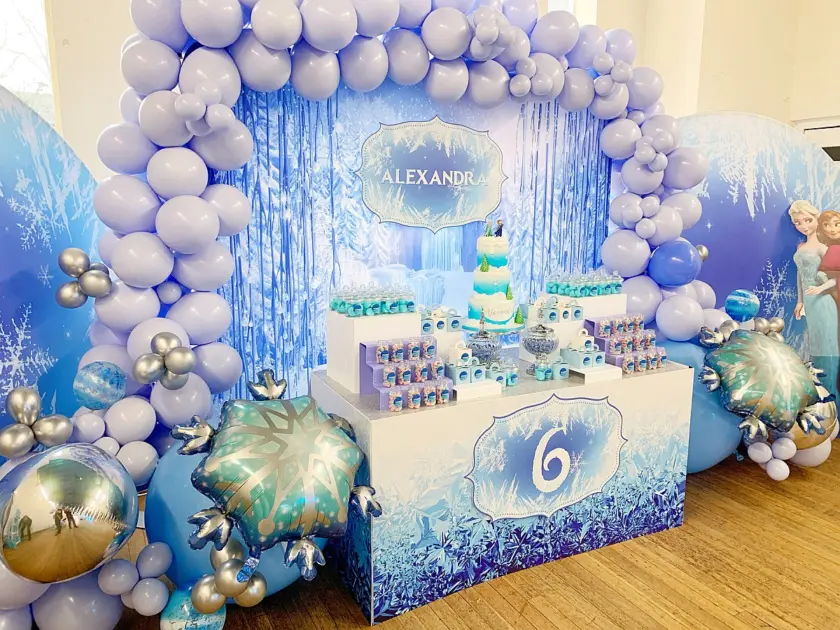 Use some creative DIY techniques for your party favors and goody bags with some mini princess toys inside them as a cute giveaway for your guests and make sure they also get their own tiaras. If Frozen is her all-time favorite movie, don't forget to buy your princess the popular ice blue Elsa-inspired dress. Let your little one see her dream coming to life on this birthday party and spread magic all over your happy birthday décor.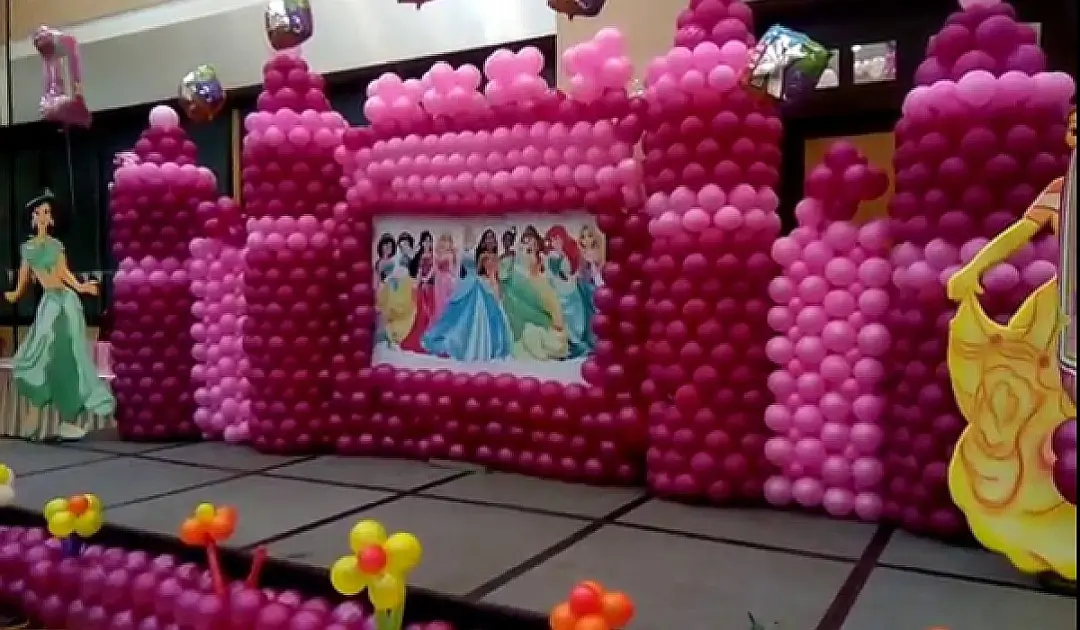 Splash without getting wet!
Summer season is all about fun, color and excitement. If your birthday is just round the corner and you crave the sound of ocean waves or miss the beachy vibes, transform your backyard into a wavy sight for a beach-inspired birthday party.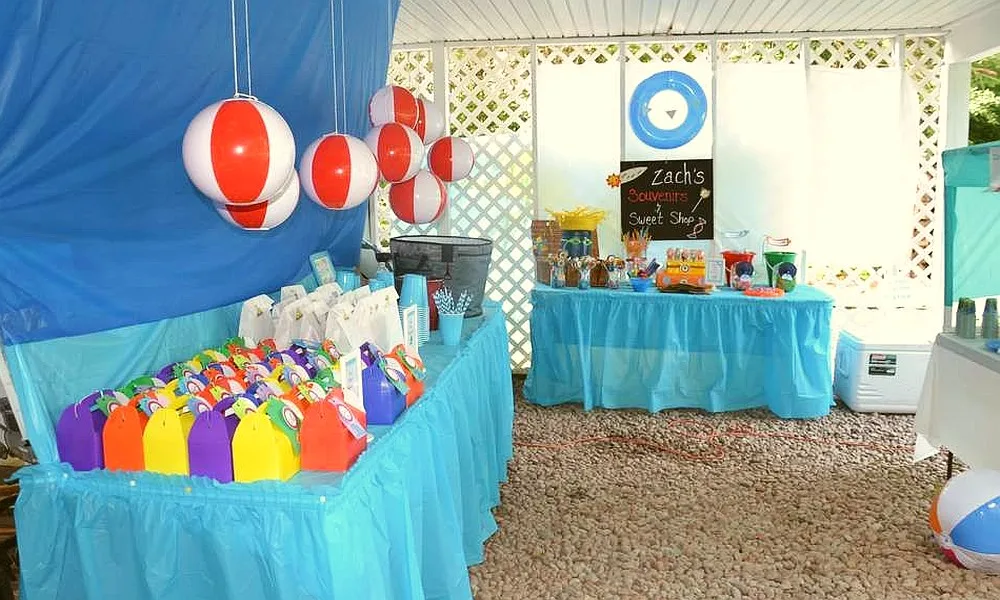 Let's soak up the fun by adding sunshine and sea to your happy birthday décor. For colorful details in your entrance, hang beach accessories like mini umbrellas, small towels or sun glasses along with patterned beach balls, flip-flops and vibrant DIY surfboards. Come out of the retro feel and brighten up the look with radiant paper lanterns and pompoms with different heights.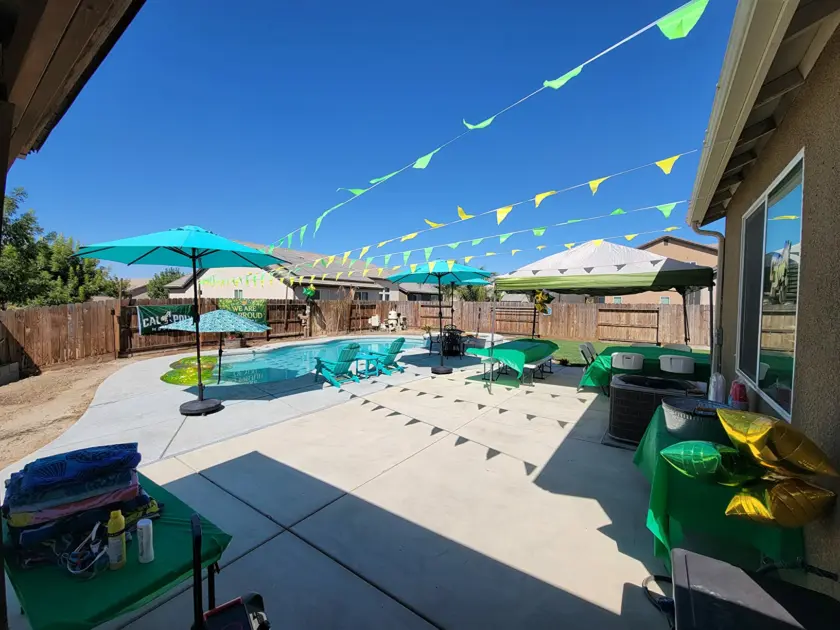 Don't forget to ask your guests to put on some beachy clothes and bathing suits to set up the mood. Make sure you dress up your table with a striped stretch cover and place yummy treats like cupcakes with blue frostings, Hawaiian ice bars, and mocktails like pina colada all over them to compliment your beach inspired happy birthday décor. Plan the perfect beach birthday to make a splash with your friends and dive right into the celebration.
DIY Birthday Bash Celebrations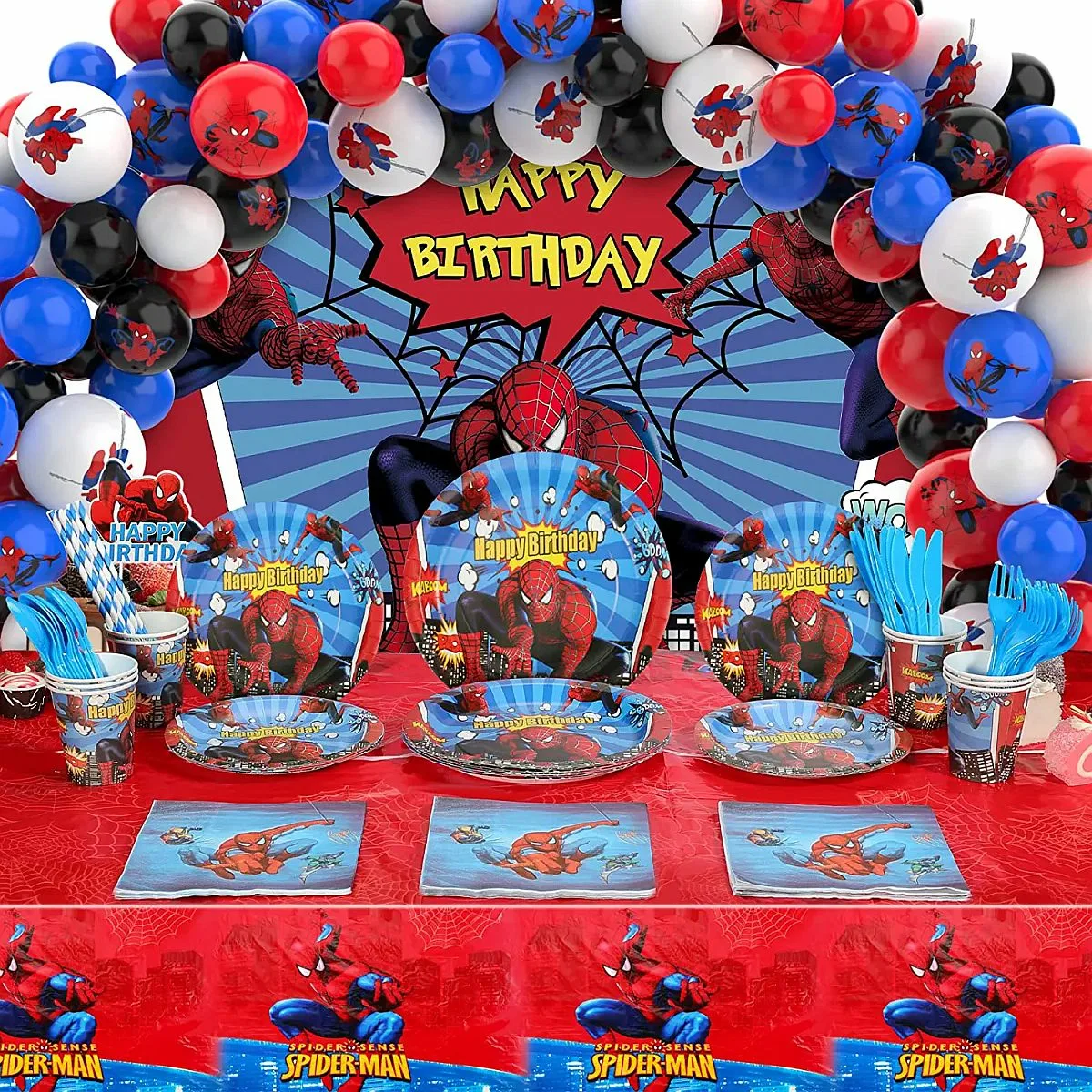 Conclusion
While another adventurous year of this journey awaits you, browse through these top party themes and use these cheerful ideas to bring vibrancy to your happy birthday décor and welcome the new episode of your life by a rocking birthday bash.