Whether you're throwing a birthday party for yourself or for a friend, these simple but elegant decoration ideas are sure to impress your guests! With just a few items that can easily be found around the house or at your local dollar store, you can create a beautiful and festive setting that will make any birthday celebration special.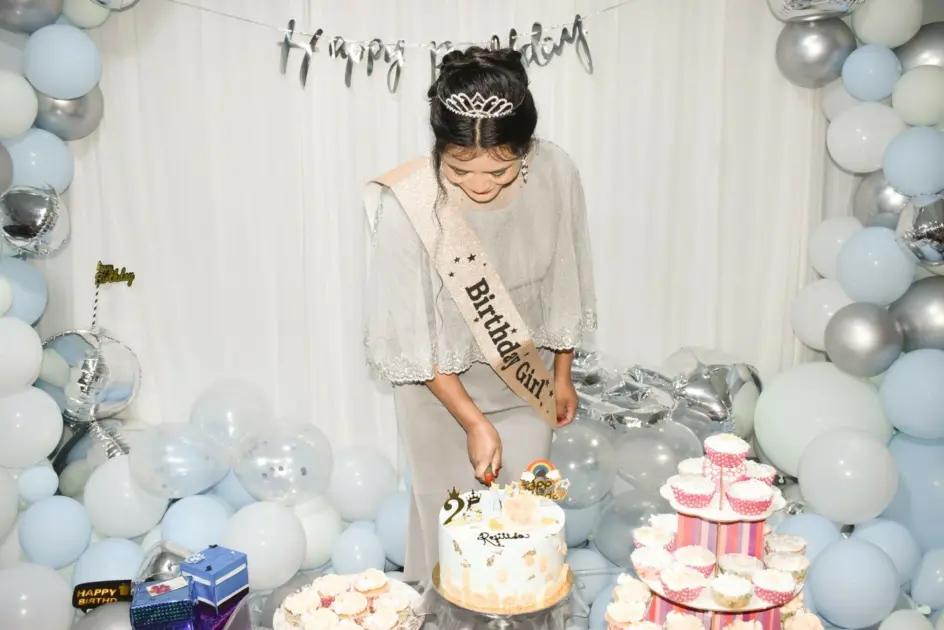 So, what are you waiting for? Get started on your party planning today!
Get Balloon Galore
Balloons are an easy and inexpensive way to add some color and fun to any birthday party. Helium-filled balloons can be used to create an eye-catching balloon arch or garland, or they can be tied to weighed-down buckets or vases as centerpieces.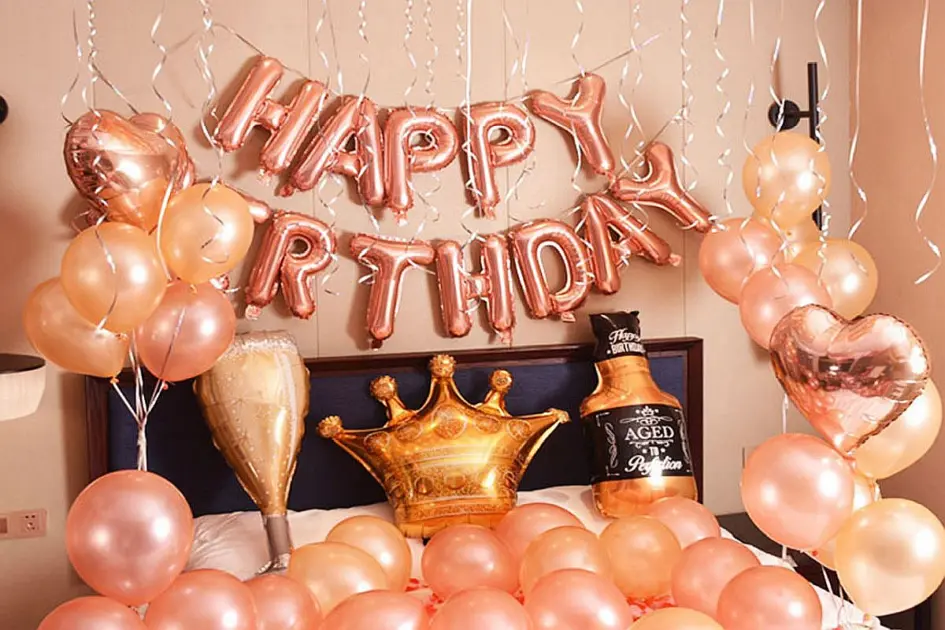 If you don't want to bother with helium, try filling your balloons with air and hanging them from the ceiling or doorway for a fun and festive look. Add some pizzazz to any birthday party with a festive balloon garland. All you need is a bunch of balloons (in the color or colors of your choice), some string or fishing line, and a few tapes. Simply blow up the balloons and tie them off in small groups of 3-5 balloons.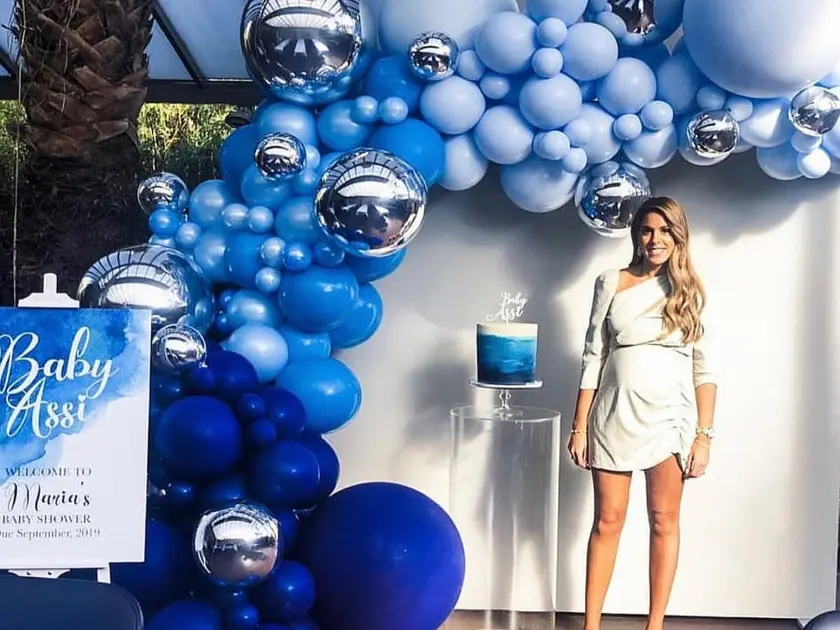 Then, take your string or fishing line and tape it to the wall or ceiling in a zigzag pattern. Once you have your base taped up, start attaching the groups of balloons to the string, spacing them out evenly as you go. Voila! You've created a gorgeous balloon garland that's perfect for any birthday celebration.
Welcome Banner
Make a banner or sign. A personalized banner or sign is a great way to welcome guests to your birthday party. You can either buy one pre-made or get creative and make your own out of construction paper, streamers, ribbon, or even fabric.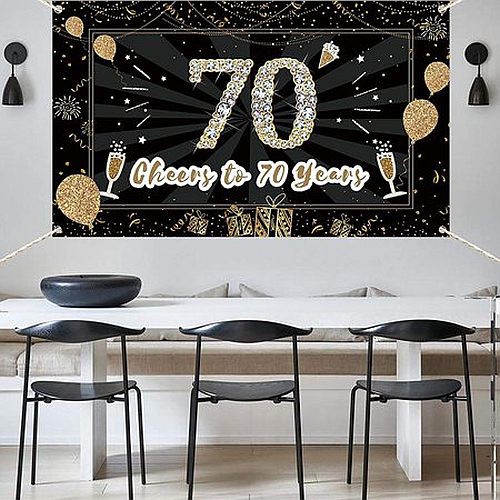 If you're feeling really ambitious, try making a giant cake topper out of cardboard or foam board.
DIY Photo Booth Backdrop
A photo booth is always a hit at parties, and this DIY photo booth backdrop is sure to be a showstopper! All you need is some tissue paper, scissors, and clear packing tape. First, cut the tissue paper into strips that are about 1-2 inches wide. Then, take two strips of tissue paper and tape them together at one end. Continue doing this until all of the strips are taped together.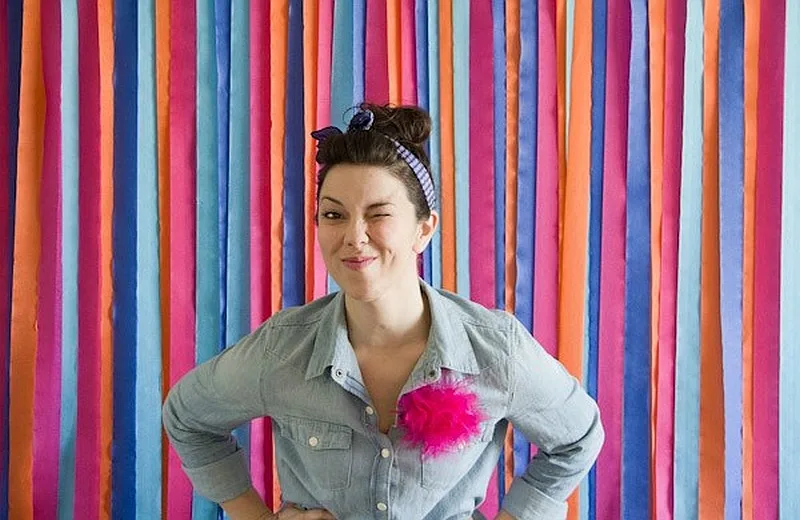 Once all of the strips are taped together, hold them up against the wall or doorframe where you'll be hanging them and trim off any excess. Once you have your desired length, tape the strips to the wall or doorframe in a criss-cross pattern. That's it! You've created a beautiful and festive photo booth backdrop that's perfect for any birthday party.
Celebration Streamers
This decoration is so simple but effective! All you need is some streamers and clear packing tape. Simply take your streamers and tape them to the wall or ceiling in a criss-cross pattern.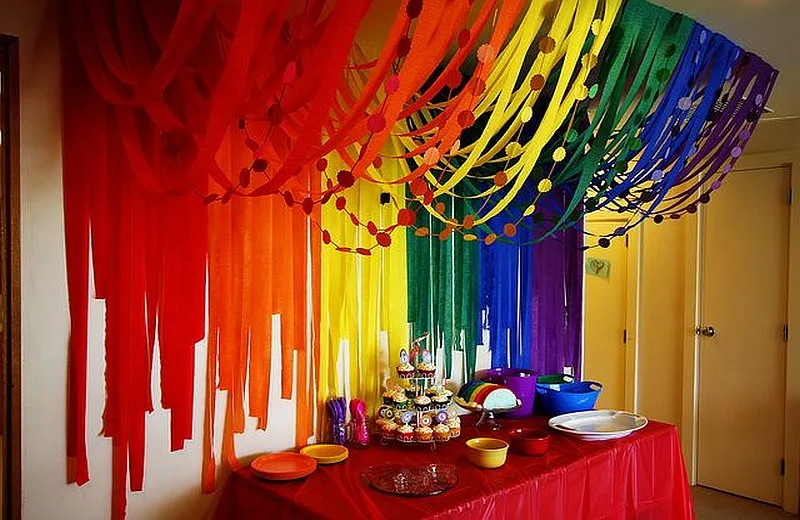 That's it! You've created a fun and festive decoration that's perfect for any birthday party.
Bring on the confetti!
Confetti always makes things feel more celebratory, so why not add it to your birthday decorations? You can buy confetti online or at most party stores, or you can make your own by punching holes in colorful paper. Scatter it on tables, use it to fill balloons, or toss it in the air when it's time to cut the cake!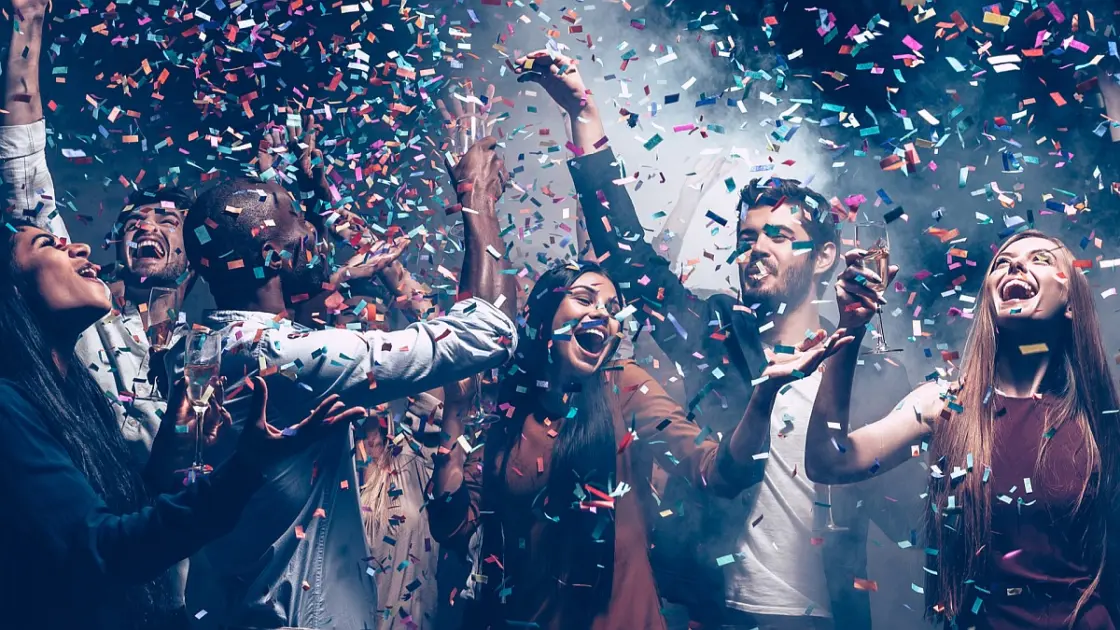 You can even use it to create fun patterns on the floor or walls. Just make sure you vacuum afterwards!
Go Wild with Tablecloths
Tablecloths are a great way to add some pizzazz to your birthday party decorations – especially if you choose ones that are brightly colored or patterned.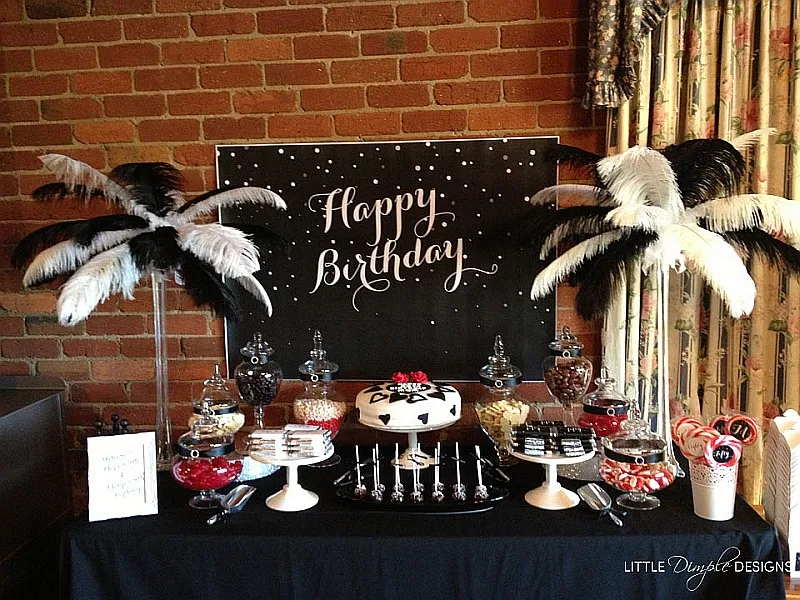 You can even get creative and use two different tablecloths for each table, one for the top and one for the bottom. The possibilities are endless!
Get illuminated
LED lights are relatively inexpensive and can be used in all sorts of ways to decorate for a birthday party. Wrap them around doorways and windows, string them across the ceiling, use them as table runners, or even fill balloons with them for an extra-special touch.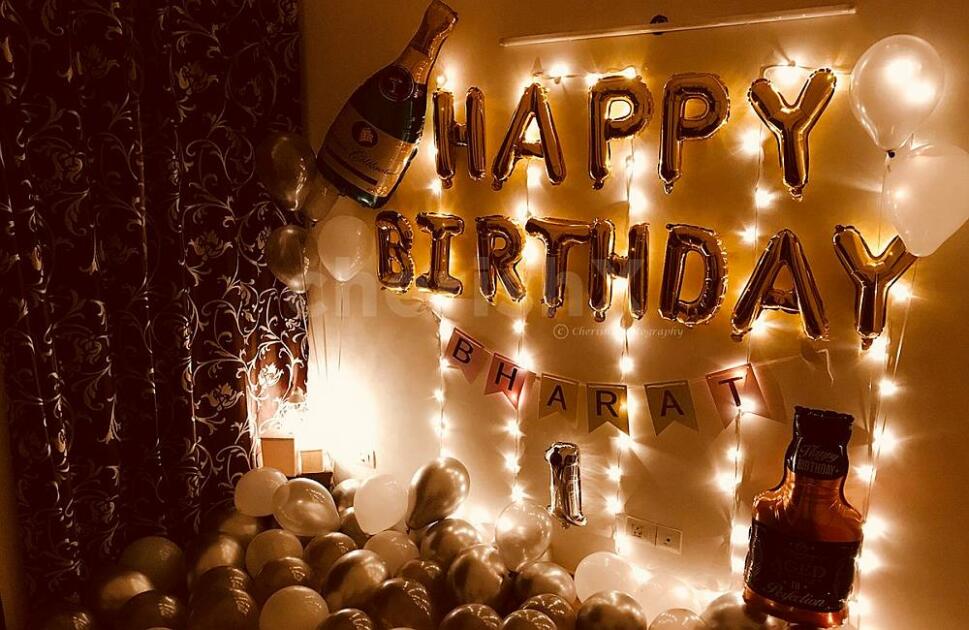 Just be sure to turn them off when the party's over so you don't run up your electric bill!
Finish things off with some sparkle
There's nothing like a little bit of glitter and glamour to make a birthday party feel special. You can buy sparkly tablecloths and napkins at most party stores, or you can DIY it by spray painting ordinary tablecloths with gold or silver paint.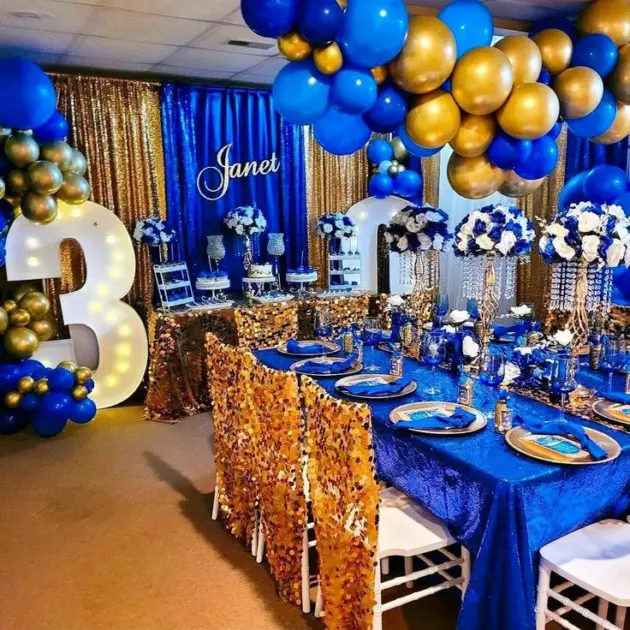 Another easy way to dress up your tables is by using glittery tape or ribbon to make runner designs down the center of each one. Finally, don't forget the birthday cake! Top it off with some sparkly candles, edible glitter, or even real diamonds (if you're feeling flush).
My 30th birthday party decor was BEAUTIFUL 😍 #TALKSWITHASH pic.twitter.com/LcfRETGcOw

— ASHLEIGH LOUISE (@axhleighlouise) March 5, 2023
Conclusion
A little bit of planning and creativity is all it takes to turn any birthday celebration into a true bash. With these simple decoration ideas, you can take your party up a notch without breaking the bank. So get out there and start decorating!