There's nothing quite like a birthday celebration to bring people together, build memories and have a good time. From selecting the perfect cake to planning the guest list, there are many things to consider when organizing a party. But one aspect that shouldn't be overlooked is the embellishments! In this blog post, we'll explore the importance of decorations in a birthday celebration and discover some simple decoration ideas for birthday parties that will add a distinctive touch to your shindig and make it a day to remember!
Custom-Made Banners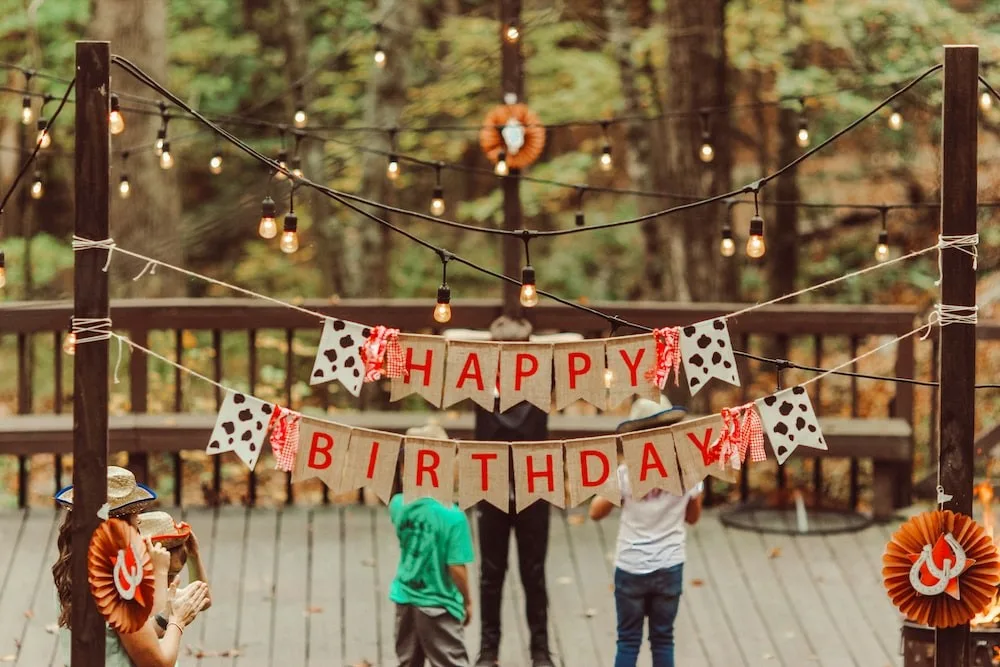 Banners are a fundamental part of any party design and creating custom-made birthday banners is an excellent way to enhance the event as it adds essential details that celebrate the guest of honor.
One way to establish a custom-made banner is by using photos. Gather photos of the celebrant throughout their life or photos that are significant to them. Another way is by designing the lettering. You can choose the font, size, and color of the letters to match the theme or the celebrant's preferences.
Producing a custom-tailored birthday banner is one of the simple decoration ideas for birthday parties that adds a personal impact to the gathering. So, get creative and make your personalized banner!
Balloon Decoration
While balloons have been a standard ornament for festivities for years, modifying them can give your party a fresh and unique look. Adding tailored balloons to your decoration is a delightful way to showcase your style.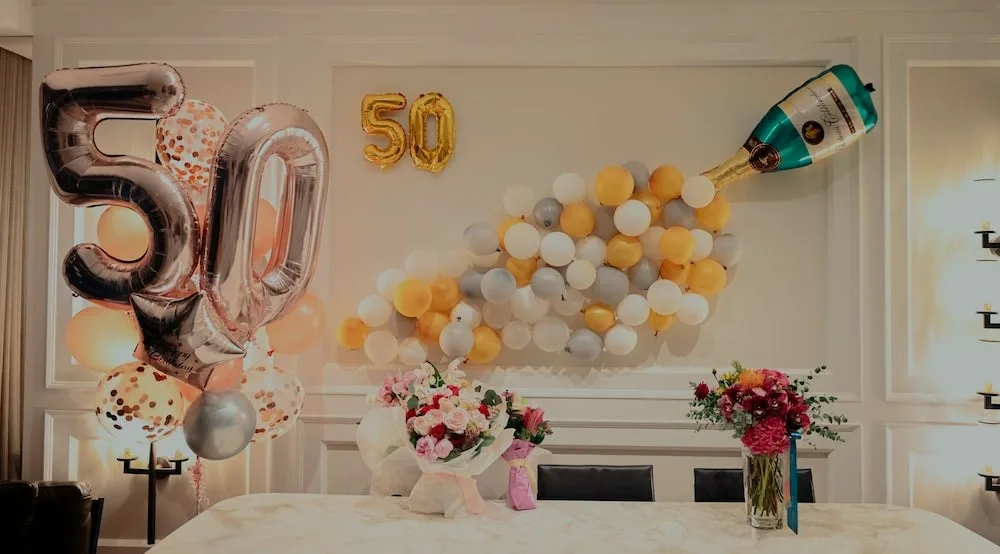 You can choose balloons that match the motif or tweak them with the celebrant's name, age, or favorite colors. For example, get balloons with seashells and starfish for a beach-themed party. If you're celebrating a milestone birthday, you could get balloons with the number of the age of the celebrated individual.
There are various selections of customized balloons that you can choose from, such as foil balloons, which are a great option for customization because they come in a variety of shapes and sizes and can be printed with any message you like. Confetti balloons are a trendy option that adds a fun element to your decor. Balloon letters are another popular choice because you can spell out any message you want.
Balloons are simple decoration ideas for birthday parties and with a little creativity and some supplies, you can make the guest of honor feel special and add an exceptional effect to your decor.
DIY Centerpieces
If you're looking for cost-effective and simple decoration ideas for birthday parties, DIY centerpieces might be just the thing for you! Not only do they allow you to showcase your resourcefulness, but they also add an individual vibe to your celebration.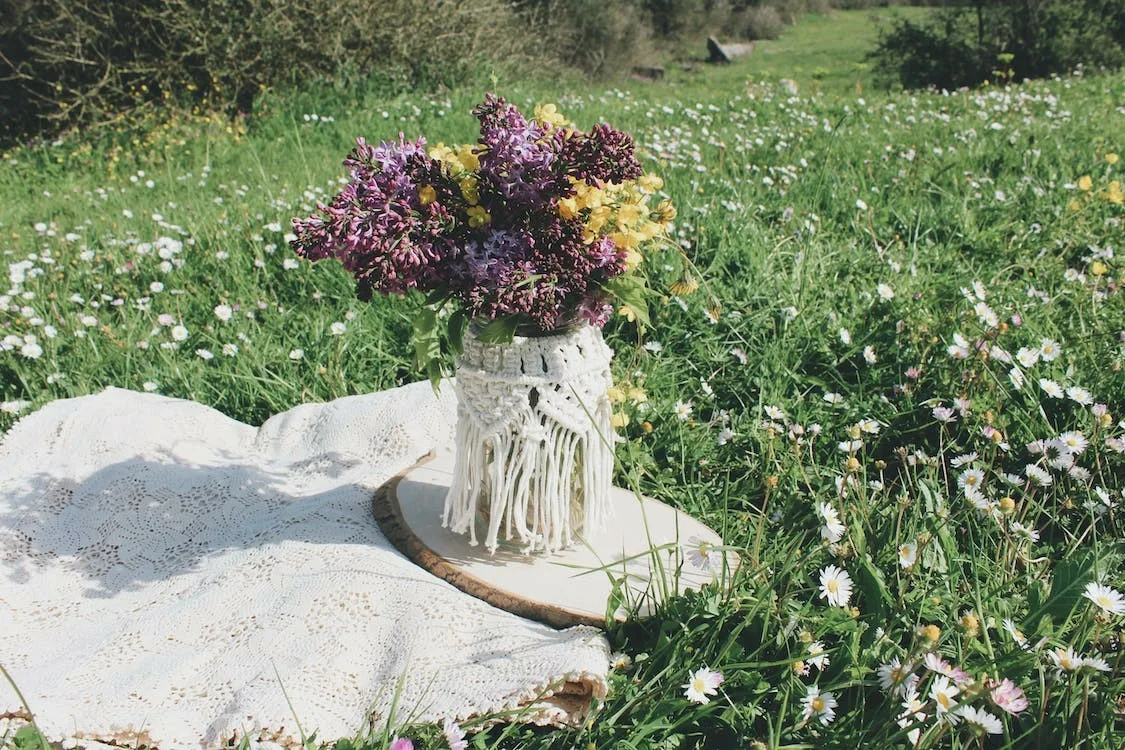 The beauty of DIY centerpieces is that you can create something distinct that perfectly fits the theme. Some suggestions for DIY centerpieces include using mason jars with floral arrangements, vintage books, photo displays, and a lot more! You can repurpose items from around the house, or even fabricate a centerpiece from scratch. The possibilities are endless!
Looking to shake up your birthday party embellishments? Consider crafting your centerpieces for a particular look! DIY centerpieces are an impressive way to add a personal touch to your gatherings without breaking the bank.
Personalized Photo Backdrops
A photo backdrop is a perfect addition to any event, spicing things up with some innovative and entertaining elements. This will allow you to develop a one-of-a-kind birthday party atmosphere.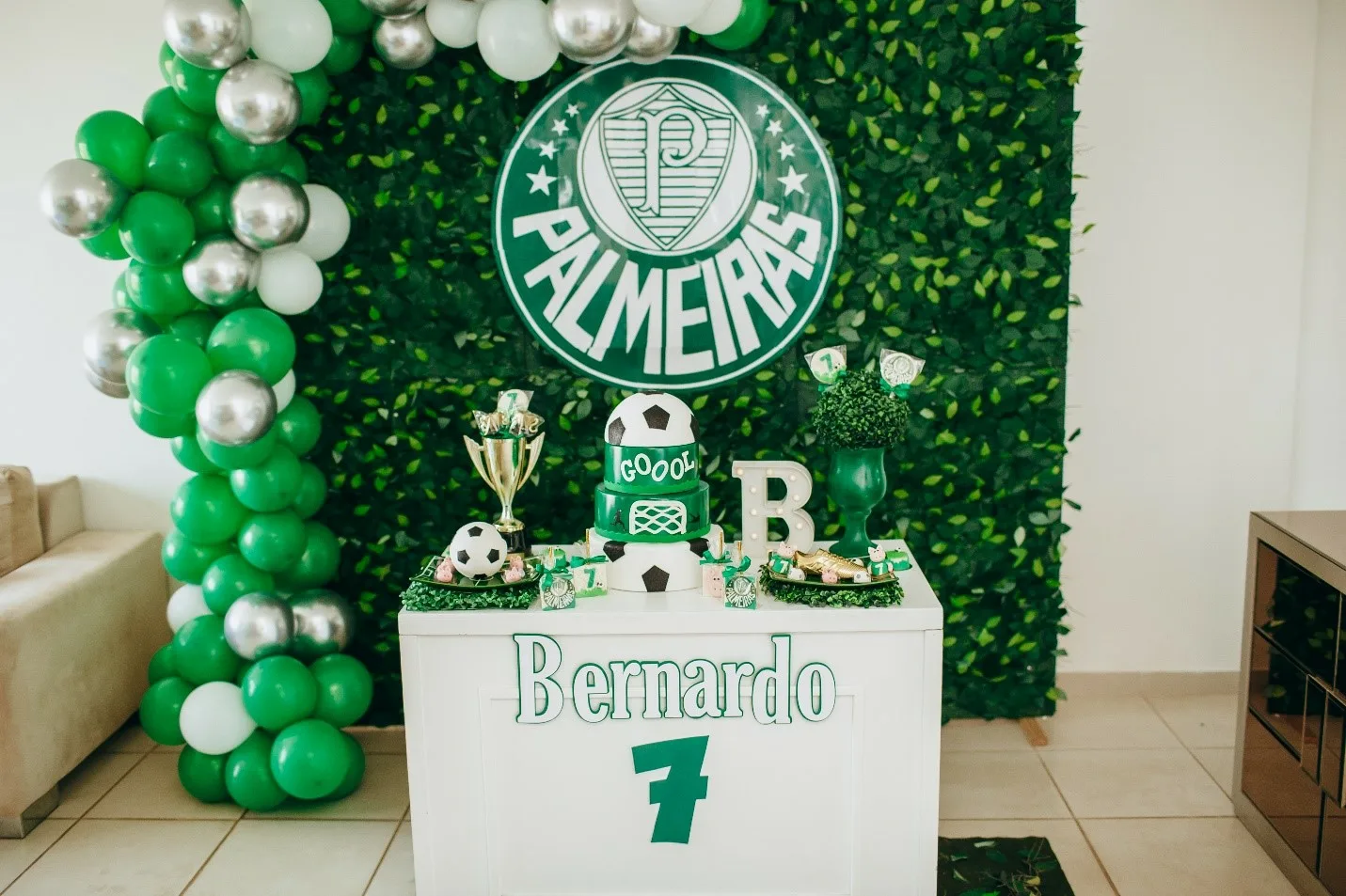 One idea for a modified photo backdrop is to use photos of the celebrant. Gather photos from throughout their life and creatively arrange them to craft a photo collage backdrop. Another idea is to devise a themed backdrop. For example, if you're throwing a sports-themed party, you could create a backdrop with the logo of the celebrant's favorite team.
Personalized photo backdrops are one of the best choices for simple decoration ideas for birthday parties. With some imagination and provisions, you can generate a specially-made photo backdrop that will make the event unforgettable.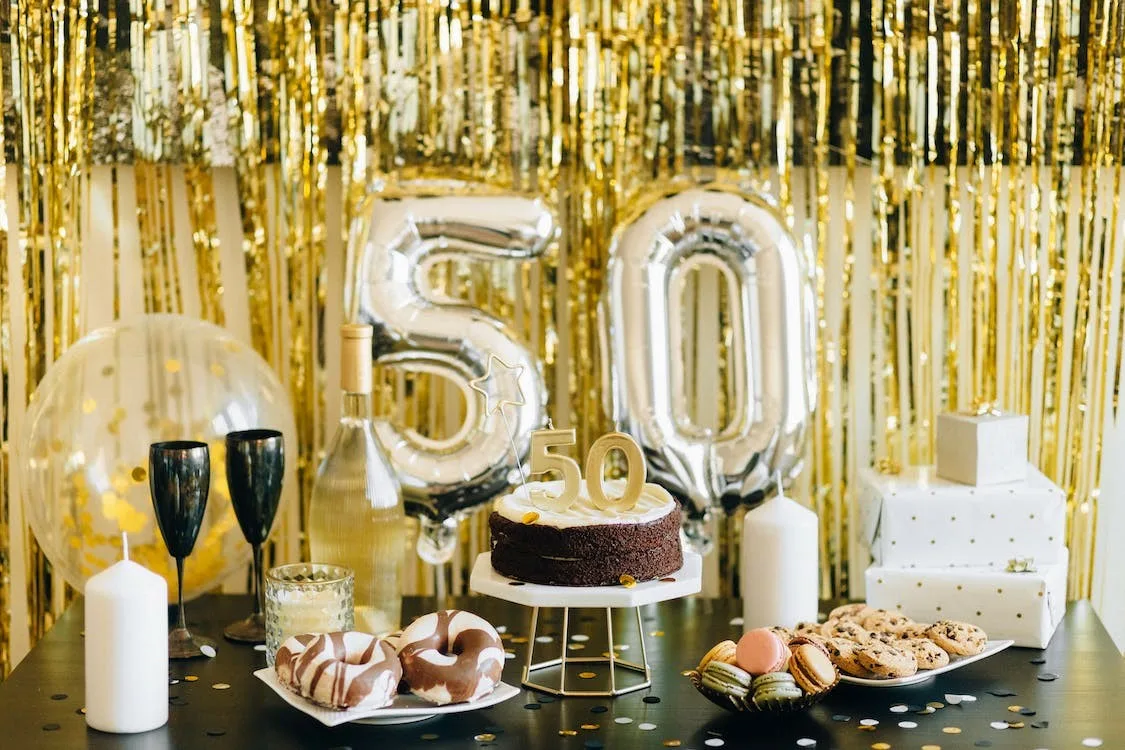 Conclusion
Birthdays are special occasions to celebrate with loved ones and establish eventful memories. Adding a unique touch to adornments makes the celebration even more remarkable and exclusive. There are plenty of easy yet stunning design concepts to choose from, such as custom-made banners and balloons to DIY centerpieces and personalized photo backdrops. By incorporating these simple decoration ideas for birthday parties or events, your efforts can lead to a joyful and lasting impression for everyone present. So, don't be afraid to get productive and try something new!