Graduation day is an exciting milestone and a great occasion to celebrate. Whether your graduate is graduating from high school, college, or any other level of education, it's time to celebrate! One of the most popular ways to decorate for these special occasions is balloons.
Balloon Decorations for Graduations
Balloon decorations can be as simple or as elaborate as you want them to be. Here are few unique balloon decoration ideas to make your graduation party stand out.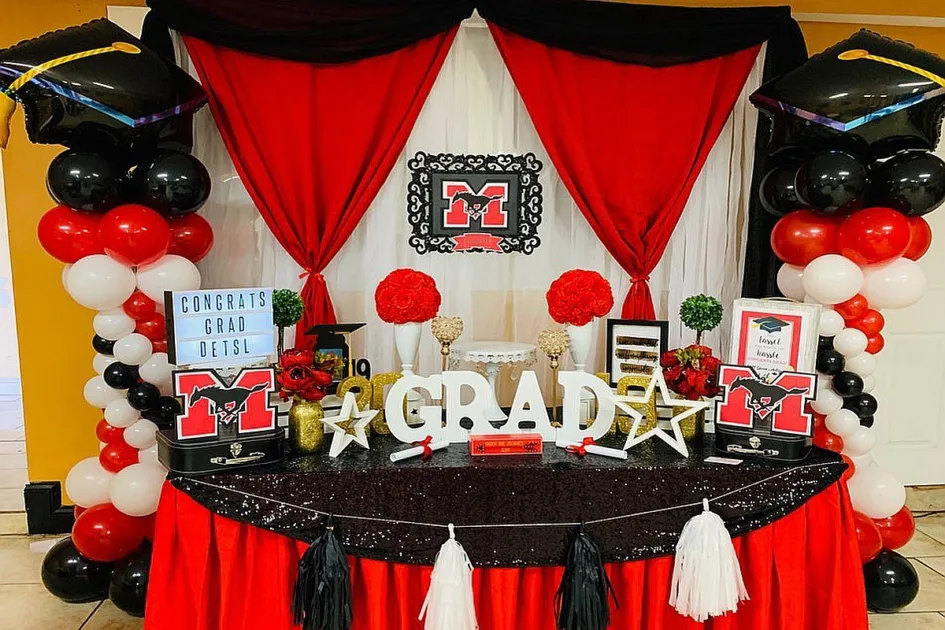 Graduation Cap Topper
Perfect for any graduation occasion, these balloons will bring some fun flair to the party. You can include balloons shaped like a graduation cap to give it that extra bit of festivity! You can also find pre-made graduation cap balloons online if you don't have time or don't want to make them yourself. This decoration consists of two large balloons—one black and one gold—tied together at the top with ribbons streaming down from either side. The two colors represent the colors of traditional graduation caps, while the ribbons give it an extra festive touch. It's a great way to show off your graduate's hard-earned accomplishment!
Balloon Archway
Create an impressive entrance with a balloon archway made up of clusters of colorful balloons on either side of the doorway. You can also add some festive touches, like streamers and/or ribbons, to make your archway even more eye-catching.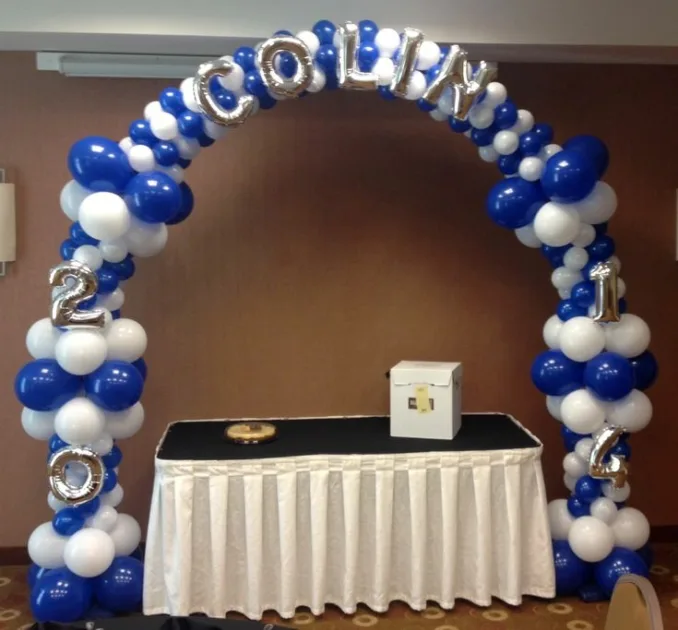 Wall Sculpture
If you want to create an impressive focal point for your celebration, consider creating a wall sculpture out of large, helium-filled balloons in various colors and shapes. Consider using different sizes and types of balloons for an extra bit of visual interest.
Balloon Bouquets/h3>
For tablescapes or centerpieces, why not try making some stunning balloon bouquets?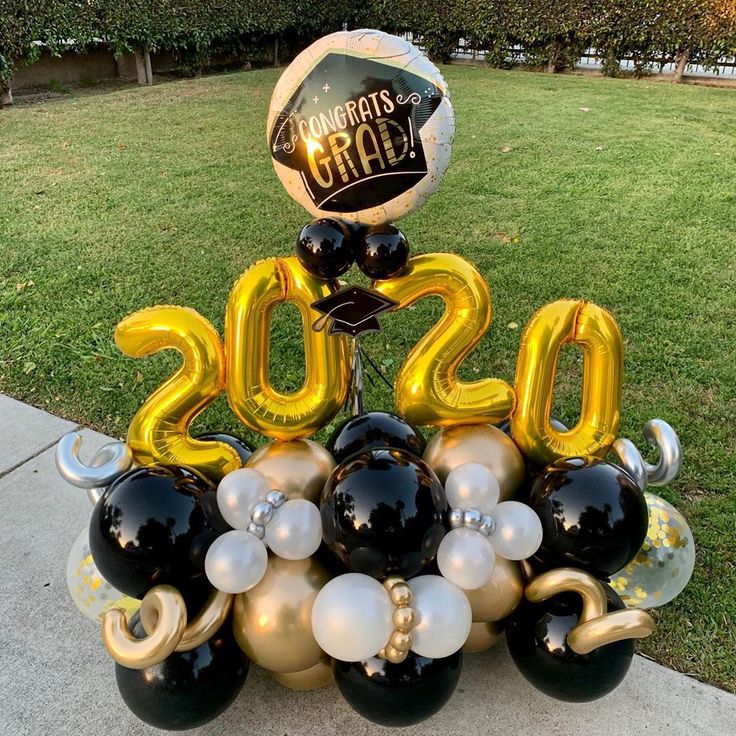 Arrange smaller helium-filled balloons in clusters or strings as part of a larger bouquet for an eye-catching effect. You can also add confetti or small toys to the mix for extra fun!
Balloon Columns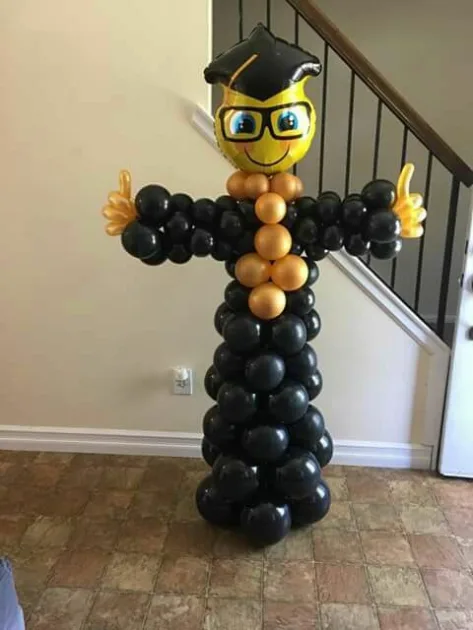 Make a grand statement by creating columns out of stacked clusters of helium-filled balloons that reach from the floor all the way up to the ceiling! This is sure to draw attention and impress all your guests at once.
Giant Number Balloon Garland
For those graduating from high school or college, this balloon garland adds an extra special touch featuring their year of graduation in giant numbers! Have each letter printed on its own balloon or find giant number balloons online and just add them together for a quick and easy decoration!
Multicolored Floating Balloons
This floating balloon look is perfect for any kind of graduation celebration! Choose two colors and combine them together with clear helium-filled balloons for a truly stunning effect that will light up any room! All you need is string and fishing line to hang the balloons from the ceiling at different heights for maximum wow factor!
Confetti Filled Balloons
These are the perfect finishing touch to add some sparkle and pizzazz to your event! All you need is confetti (you can buy it in bulk online) plus plain white latex balloons filled with helium and voila – instant party decorations!If you don't have access to helium tanks, air-filled confetti balloons are also available online in various sizes and colors so you can still get creative with this look even if you don't have access to helium tanks!
Balloon Wands
If you want something simple but still festive, consider creating balloon wands. These are easy to make with just a few supplies: helium-filled balloons in your graduate's school colors, colorful ribbon, and star-shaped confetti (optional). Tie the ribbon around each balloon and let them drift up towards the ceiling for a whimsical look. Add some confetti for an extra bit of sparkle!
Colorful Balloon Garland
Garlands made out of helium-filled balloons are another great way to decorate for graduation parties. You can mix and match different colors or stick with just one color scheme—whatever suits your graduate's style best! Start by tying clusters of four or five balloons together using thick fishing line or twine; then attach each cluster to the next until you have enough length to cover whatever space you want decorated.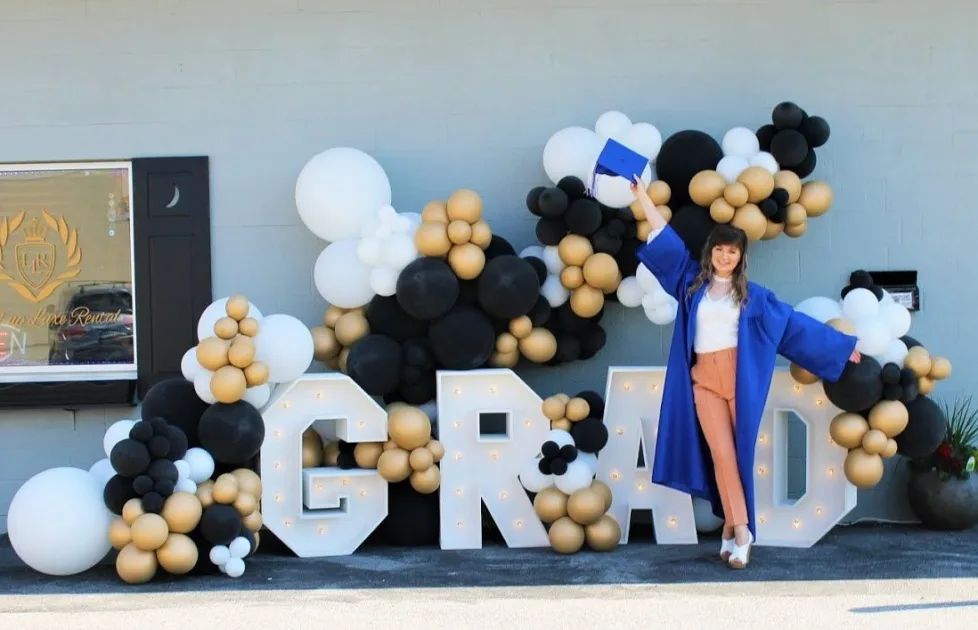 For added pizzazz, add some metallic streamers or tassels between clusters.
Thumbtack Lettering
Another creative option is thumbtack lettering. This technique requires small pieces of brightly colored cardstock (or construction paper) cut into letters that spell out anything you like—like "Congrats Graduate!" Stick these letters onto a wall as if they were thumbtacks; then attach colorful helium-filled balloons behind each letter using clear tape or string. This will create a 3D effect that looks amazing when combined with other decorations like streamers or banners.
Balloon Drops
Lastly, you can't go wrong with a good old fashioned balloon drop! Fill dozens (or even hundreds) of biodegradable latex balloons with either confetti or small toys and drop them from the ceiling at the end of your celebration for one last big surprise!
DIY Balloon Decorations for Graduations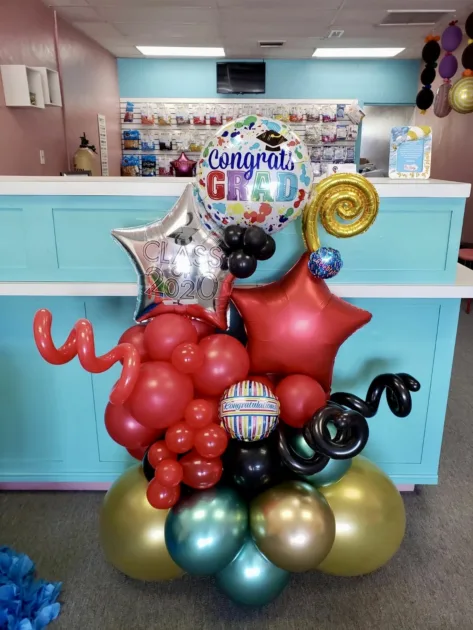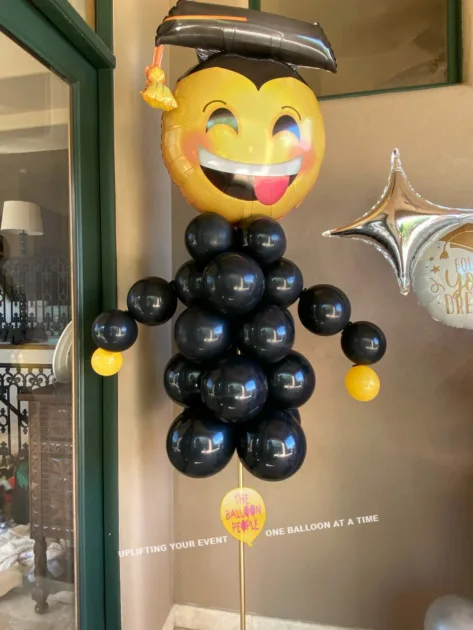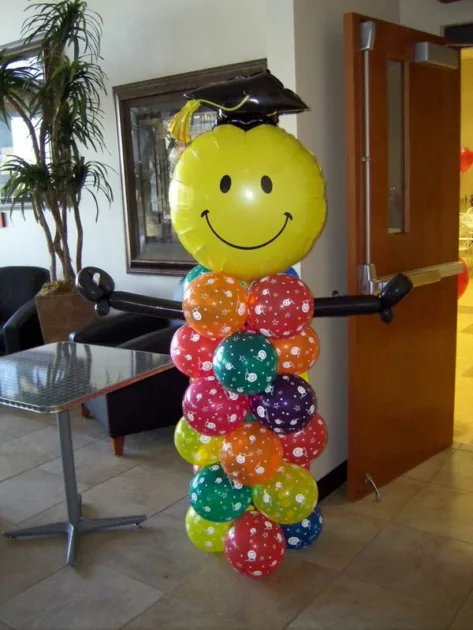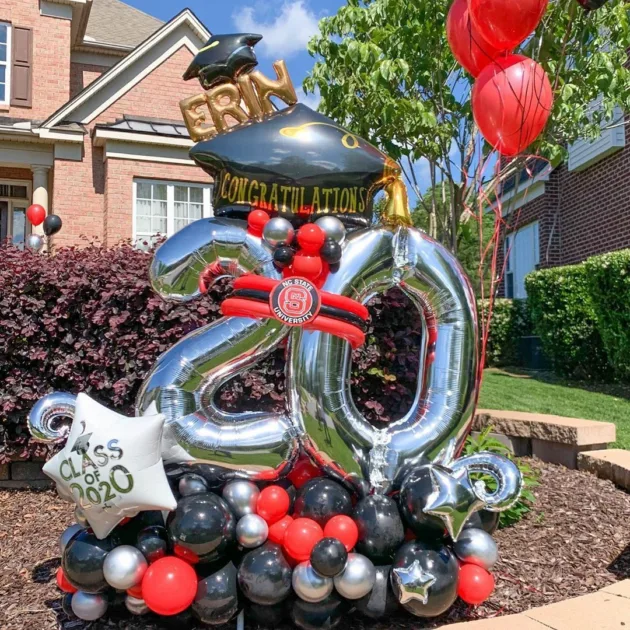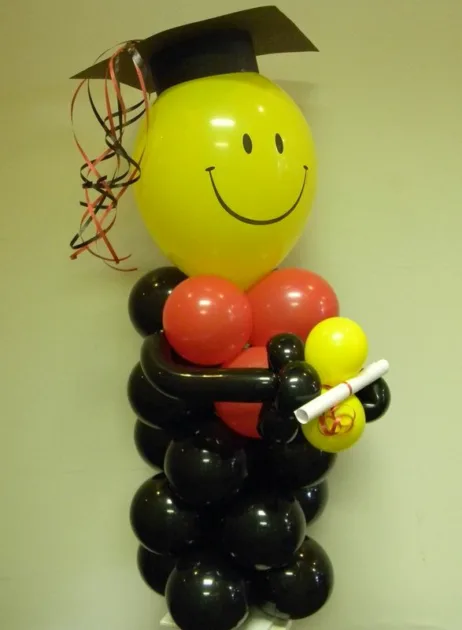 Great for Graduations! – Balloon It Yourself! A DIY balloon decoration that you assemble with air-filled balloons. NO HELIUM. Imagine the possibilities. Ask for BIY! it at your local party shop or visit https://t.co/qEwccAeqOt. #partyballoons #diyparty #balloonit #graduation pic.twitter.com/WBeSU2TB6o

— Balloon It (@Invite_Us) September 1, 2018
Conclusion
Congratulations graduates everywhere! No matter what type of celebration you have planned for your grads, these unique balloon decoration ideas will help make it extra special by adding some fun flair and pizzazz that everyone will remember long after the party ends! So grab some balloons (or order them online) and get ready to celebrate all things graduation in style this season!