Even though there are numerous festivities throughout the year, you would agree that there's something extra special and exciting about birthdays.
From fun-filled games to perky birthday decorations, there's so much to celebrate and rejoice when it comes to completing another trip around the sun, so make sure you gather all your loved ones under one roof to enter into this new phase of your life with a bang.
Fabulous Happy Birthday Flowers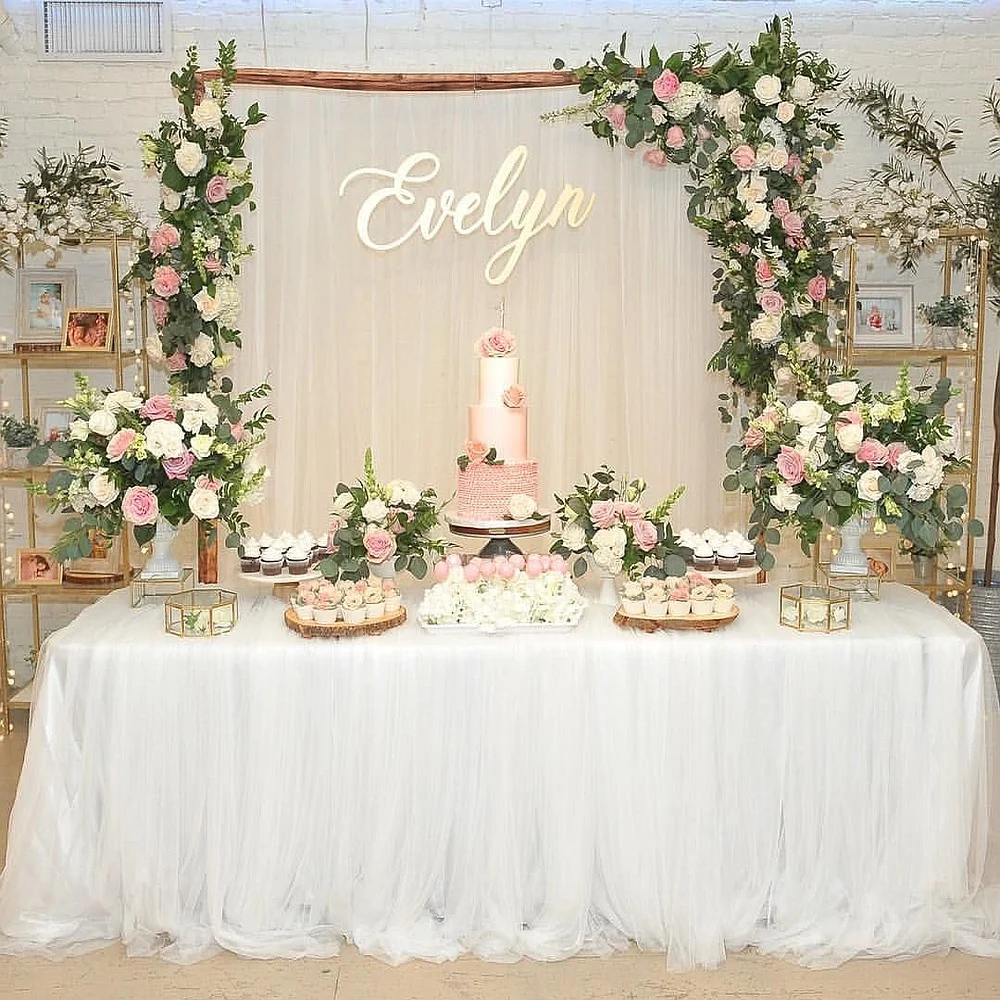 The key to a thrilling birthday celebration every year is to do something incredibly unique for every milestone you celebrate and the best way to do this is to opt for some distinctive and thoughtful happy birthday decorations.
Lovely Happy Birthday Decorations with Flowers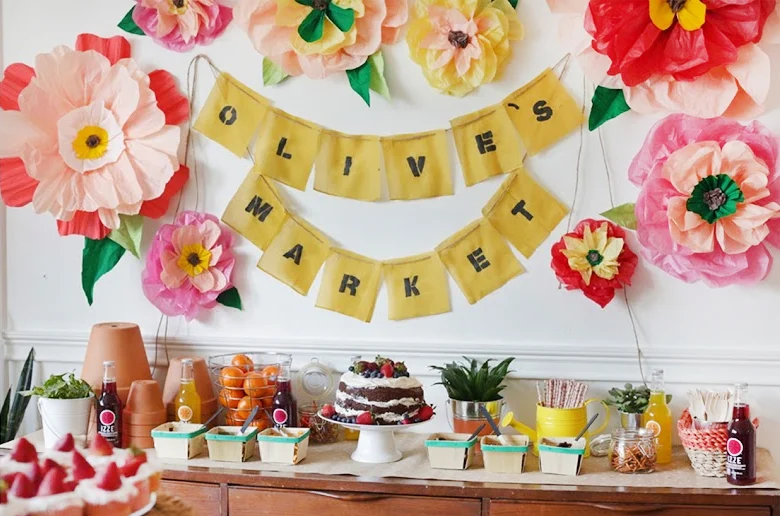 When it comes to birthday decorations, balloons are one of the most common and repeated party supplies so why not go beyond the tradition this time and experiment with lovely happy birthday flowers that will add a flamboyant and perky twist to your celebration. If you are lacking the inspiration to incorporate flowers into your birthday decor, read on to find some innovative ideas to use florals in your next birthday bash.
Flaunt A Floral Backdrop!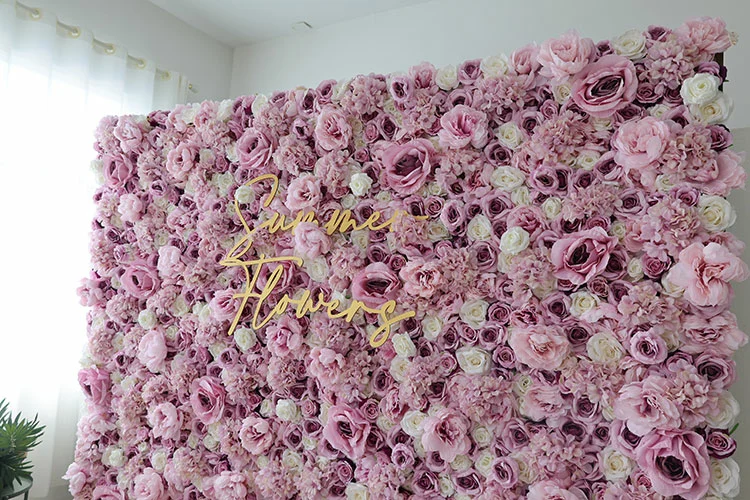 No matter what your theme, venue, and budget is, a backdrop is one of the essential parts of b-day decoration as it helps you capture all of your lovely moments in a stunning frame with only a few accessories. To add the perfect floriated flair to your birthday backdrop, pick some of your favorite artificial flowers. If you wish to go the fancy way, drape foil fringe curtains and decorate them with oversized paper flowers for a trendy and stylish photo booth.
Fantabulous Decorations with Paper Garlands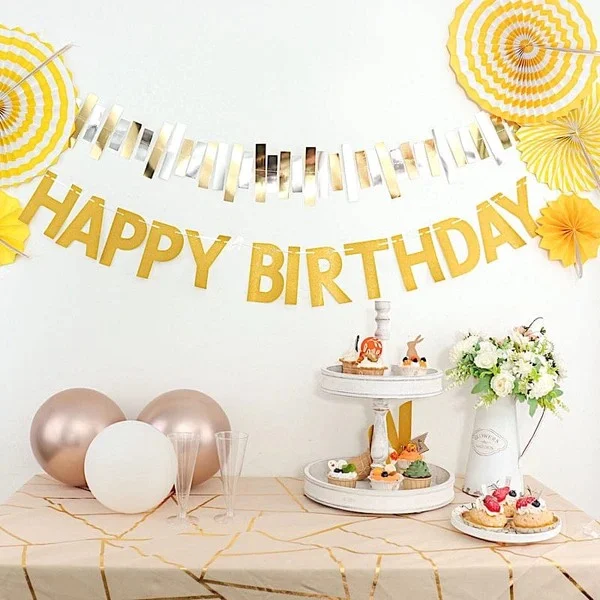 For those of you who are out of time and prefer a much easier and minimal photo booth setup, suspend pom pom flower balls from the backdrop stand to exude vibrancy and charisma while elevating your birthday party decoration to the next level.
There's always an option to go the extra mile and let your inner creativity do wonders by adding in other fantabulous decorations like paper garlands, string lights, letter balloons, & much more to make every photo an exquisite memory.
Uplift Your Table With Fabulous Flowers!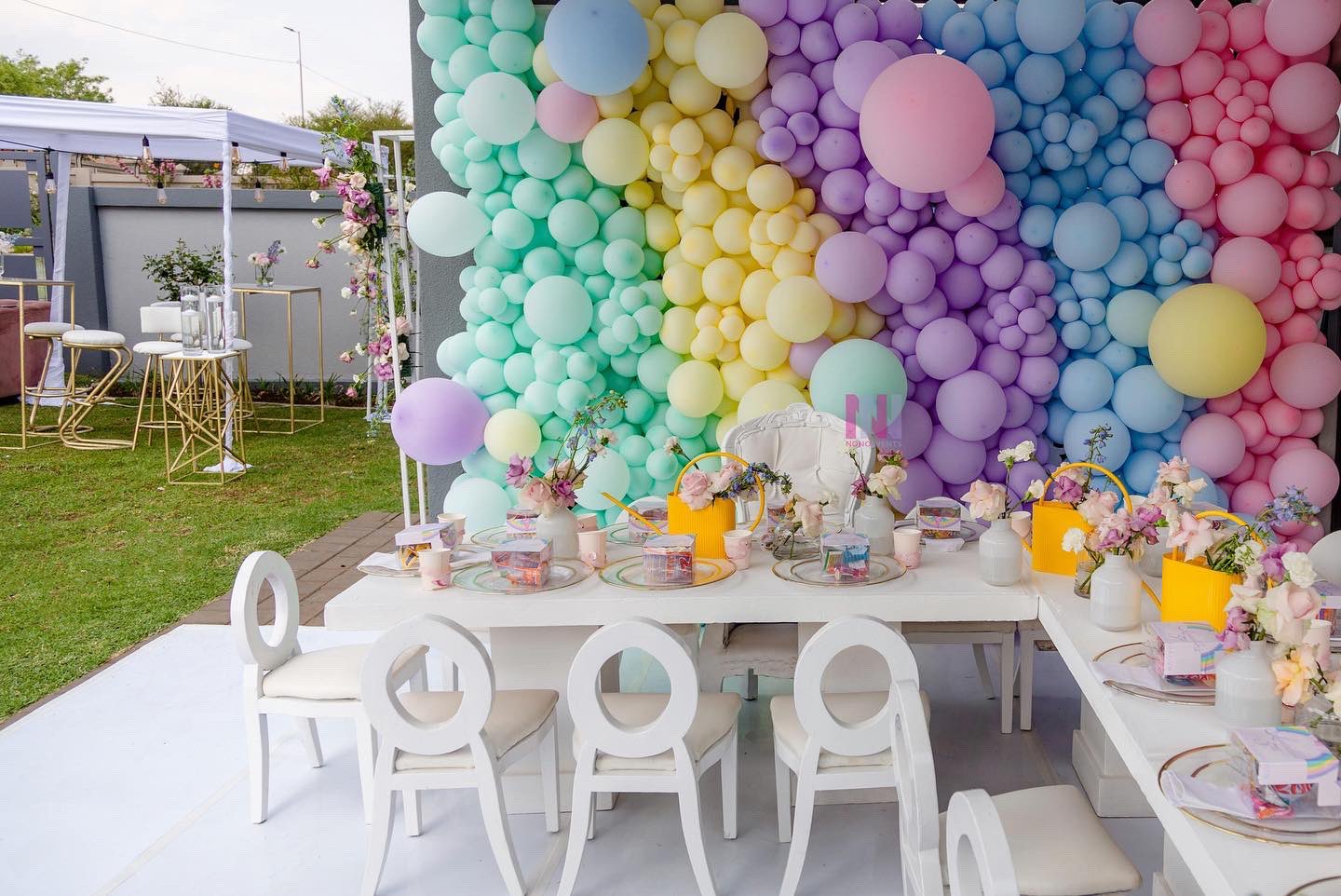 Undoubtedly, a centerpiece is one of the must-have party decorations and when it comes to centerpiece decoration, the sky is your limit. Whether you're going for a simple centerpiece display or wish to create an elaborate one, flexing your florist muscle by including your favorite happy birthday flowers is definitely a must. The long branches and fluffiness of petals are what make flowers the dreamiest addition to every centerpiece so make sure to perk up your party tables with some pretty flowers.
Unique Flower Centerpieces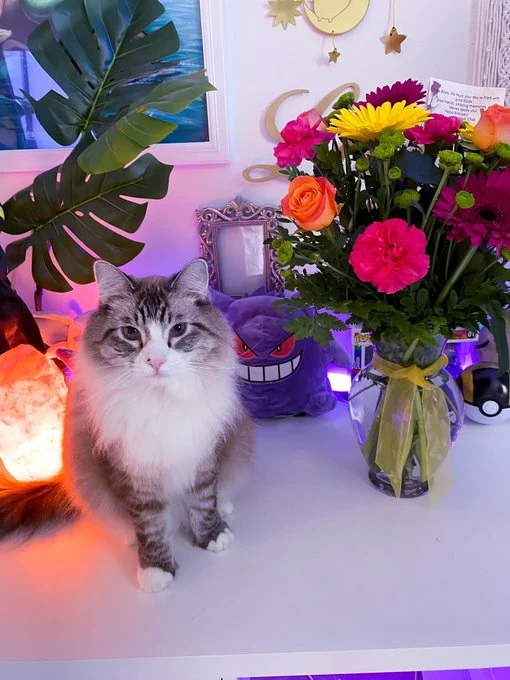 To add seasonal touches, you can pick some flowers from any nearby garden but if you're running out of time and want to use flowers that last longer than real ones, going the faux route with artificial flowers is a wonderful idea. While happy birthday flowers will bring refreshing vibes to your celebration, make sure to flaunt them in suitable containers that go well with your overall décor theme.
In addition to this, if you want to extravagantly pull off the flower centerpiece display, you can go the extra mile by including accessories like mirrors, candles, candle holders, vase fillers, and much more. Indeed, the addition of flowers to a centerpiece adds a magically appealing visual interest to a minimal setup.
Scrumptious Sweets With A Floral Twist!
Birthdays are never complete without cakes but like many of us, if you are also bored of the usual plain and simple confections and are searching for some thoughtful ideas to garnish your birthday cake, a stunning cake topper is all you need to make your dessert display standout.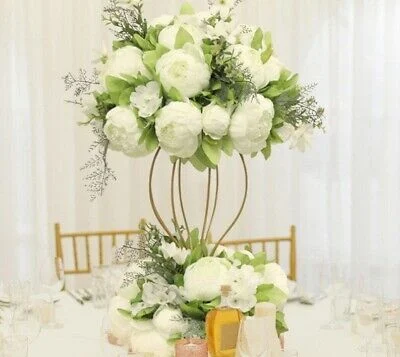 The sweetness of cakes and freshness of flowers is one of those combinations that never fail to impress, and what's better than using flowers as cake decorations on birthdays.
Birthday Cake Decorations with Flowers
Pick your favorite faux flowers and simply place them on the top and bottom of your cake after you've cut their stem. Whether you opt for monochromatic flowers or mix and match different faux flowers, you are guaranteed to give your confection a spectacular update with the use of flowers. Not only this, you can always blend in your own creativity and add some garlands to your display or arrange your flowers over small wreaths and use them as stylish cake toppers for a more enhanced and textured look.
Birthday cake with handmade edible flowers pic.twitter.com/XSoEjFQk85

— cakesbyvernique (@cakesbyvernique) September 21, 2022
Conclusion
Undeniably, a birthday party is the best excuse to gather all your nearest and dearest ones but a jaw-dropping birthday décor is what makes ringing in another year of your life even more special. Waste no more time and add some fun florals to your birthday decorations to make your celebration extra dreamy and memorable.