When it comes to planning 1st birthday decorations, the sky's the limit as you can choose any theme or color scheme for the decor. There are so many fun and creative ways to dress up a party space with simple birthday decorations, and the best part is that most of them are easy enough to DIY.
So if you're looking for some inspiration, read on! Ahead we've collated some unique and creative 1st birthday decoration ideas for a colorful and fun-filled celebration!
Striking Birthday Backdrop Decor Ideas
What's a birthday celebration without a bit of pizzazz? A fun and festive way to decorate for any birthday is with a backdrop. You can use any wall or door of the birthday party venue to easily create an eye-catching backdrop. Birthday backdrops are also a great way to add some personality to your party photos.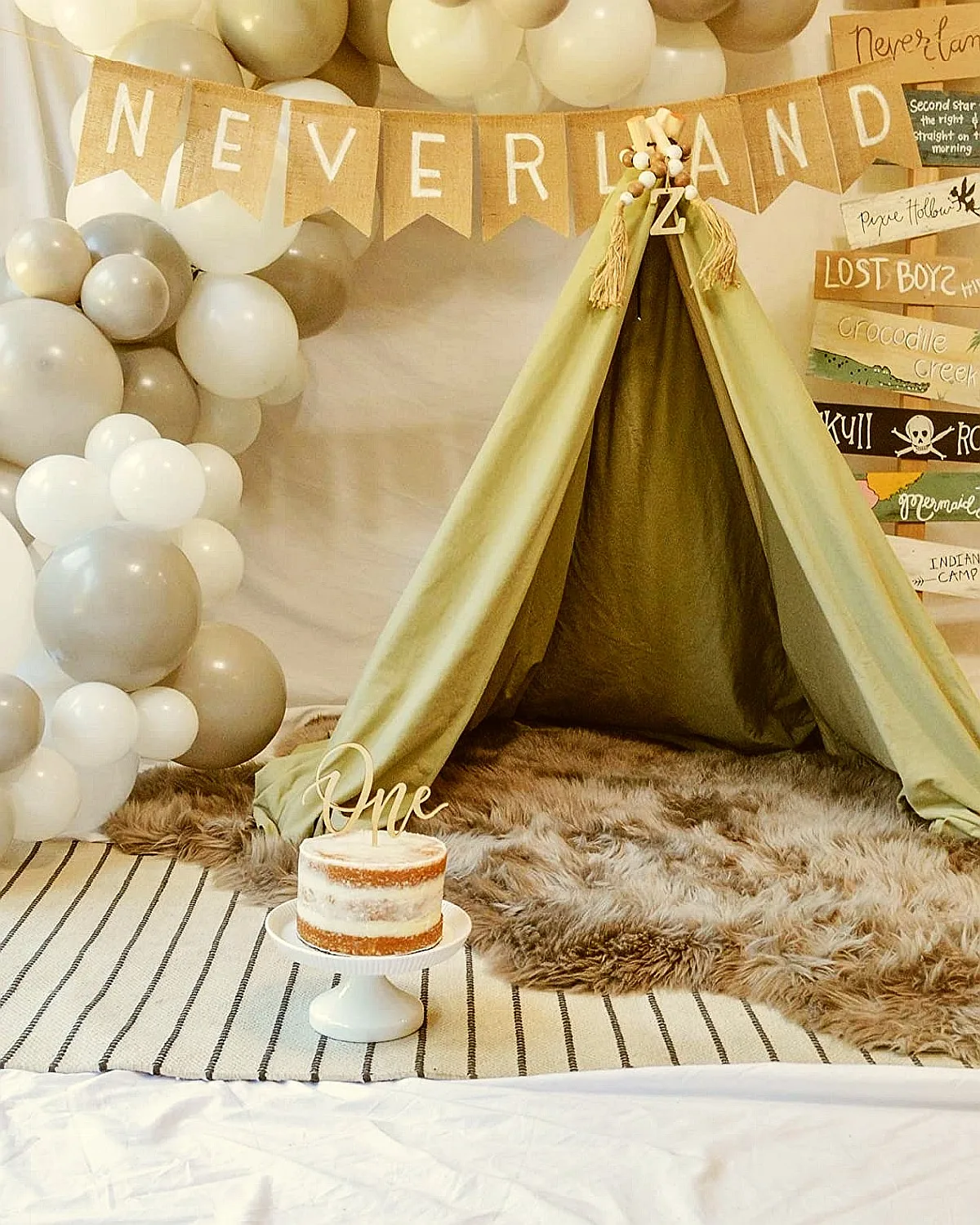 1st birthday backdrop decorations
For the 1st birthday backdrop decorations, you can use LED marquee letters along with balloons to display the child's name in a wonderful manner. If you want a simple yet stunning backdrop, attach honeycomb balls to a string of paper cones to create a tantalizing ice cream garland for an adorable backdrop decor. 
Adorable 1st Birthday Highchair Decor Ideas
A birthday is a time to celebrate, so you want to make sure everything is perfect thus 1st birthday decorations can create all the difference in making your event special. One way to do this is by decorating the highchair of your baby in a spectacular manner.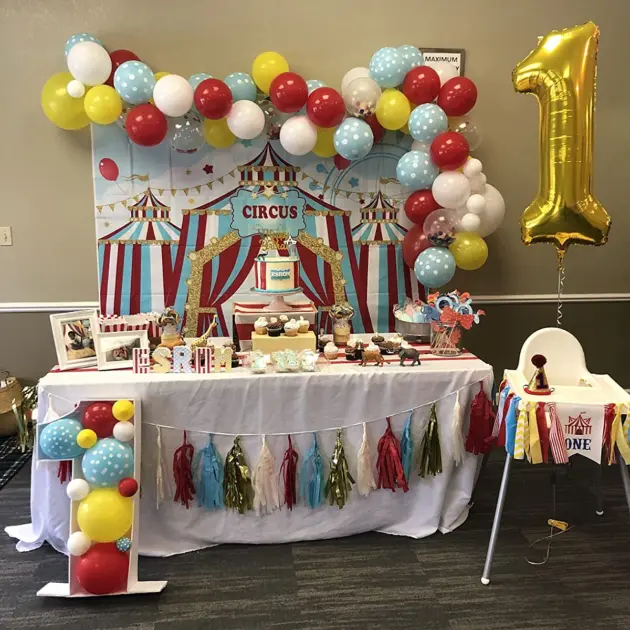 1st birthday high chair decorations
This can include using streamers and balloons in bright colors, hanging banners with messages like "one year old!" or "baby's first birthday", and attaching tulle skirts along with baby pictures for heartwarming 1st birthday high chair decorations.
Pretty Hanging Decorations
Create a joyous ambiance to celebrate your little one's first year. Add a festive touch to the atmosphere using beautiful hanging decorations that'll transform the party space amazingly.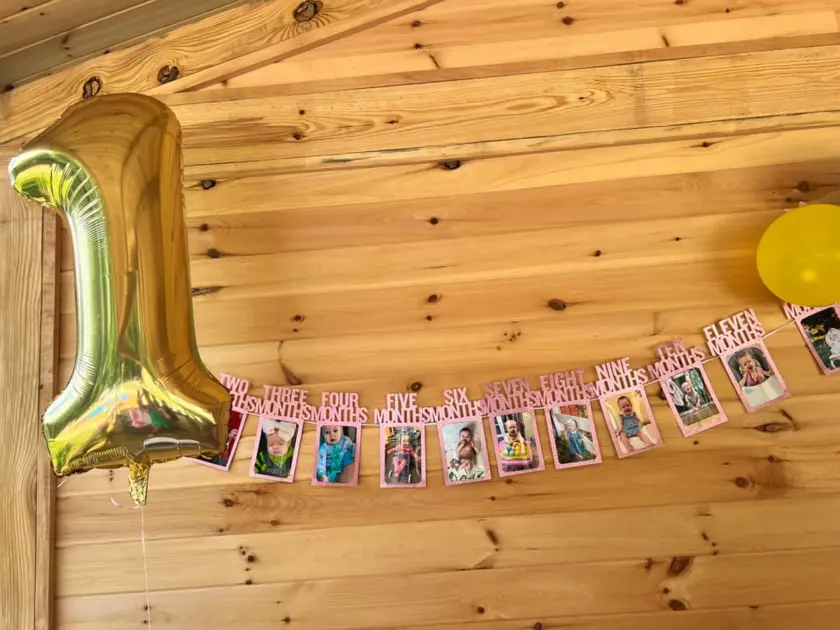 1st birthday hanging decorations include banners, streamers, pinwheels, paper lanterns, pom poms, and confetti-filled balloons. You can also attach baby pictures to balloons tied with curling ribbons to exude a mesmerizing allure.  
Fabulous Birthday Table Decor
A cake table is the main highlight of any birthday decor and you can design some interesting and eye-catching tabletops using attractive birthday table decorations. There are so many marvelous and vibrant 1st birthday table decorations that you can use to decorate your tables. For instance, adorn the table with a colorful tablecloth and suspend the banner at the front for an exquisite display.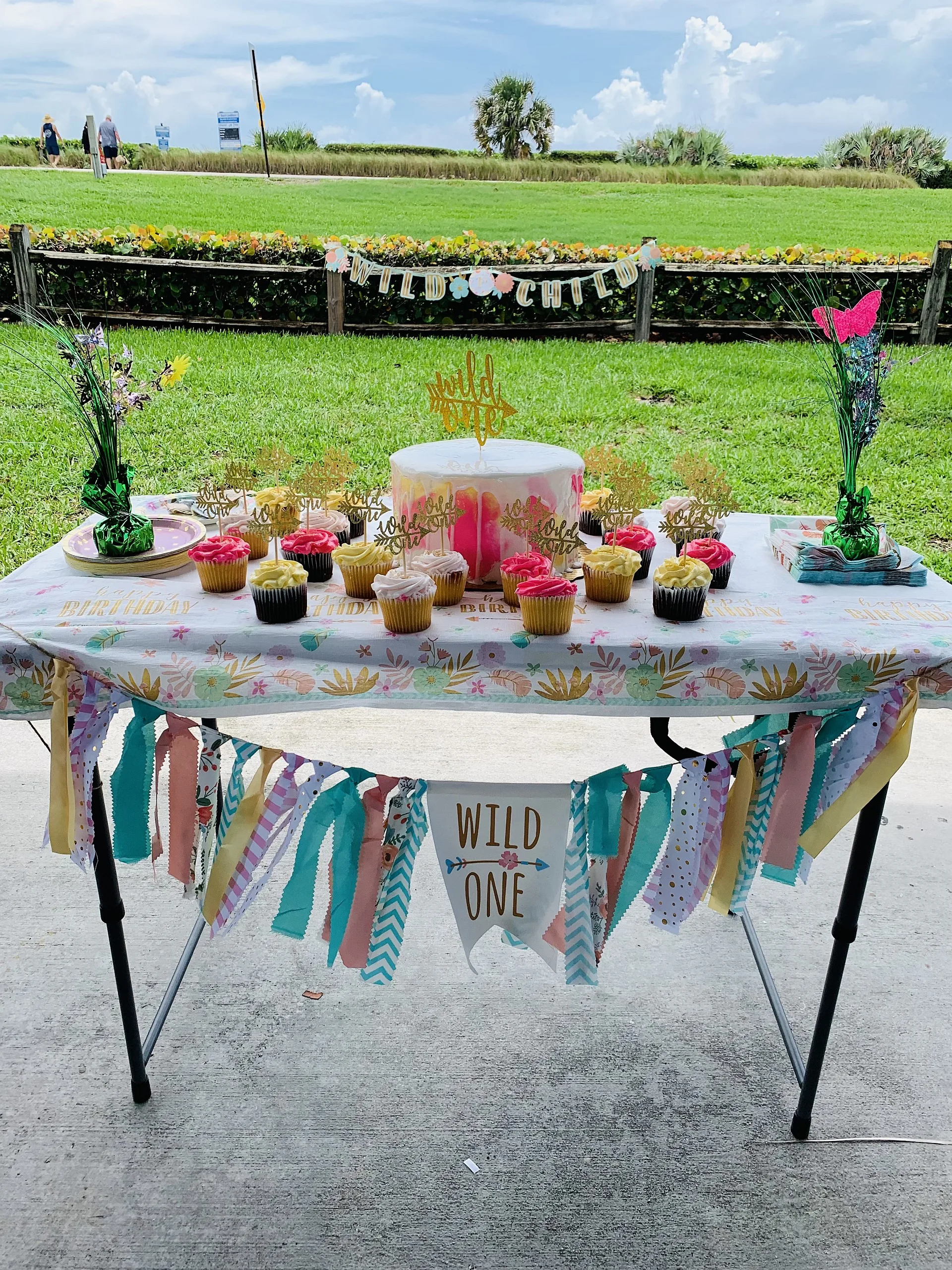 1st birthday table decorations
Moreover, arrange apothecary jars, decorative trays, & cupcake and cake stands to impart a charismatic allure. You can also include some of your child's favorite things as part of the decorations, such as favorite books, stuffed animals, or toys.
DIY Decorations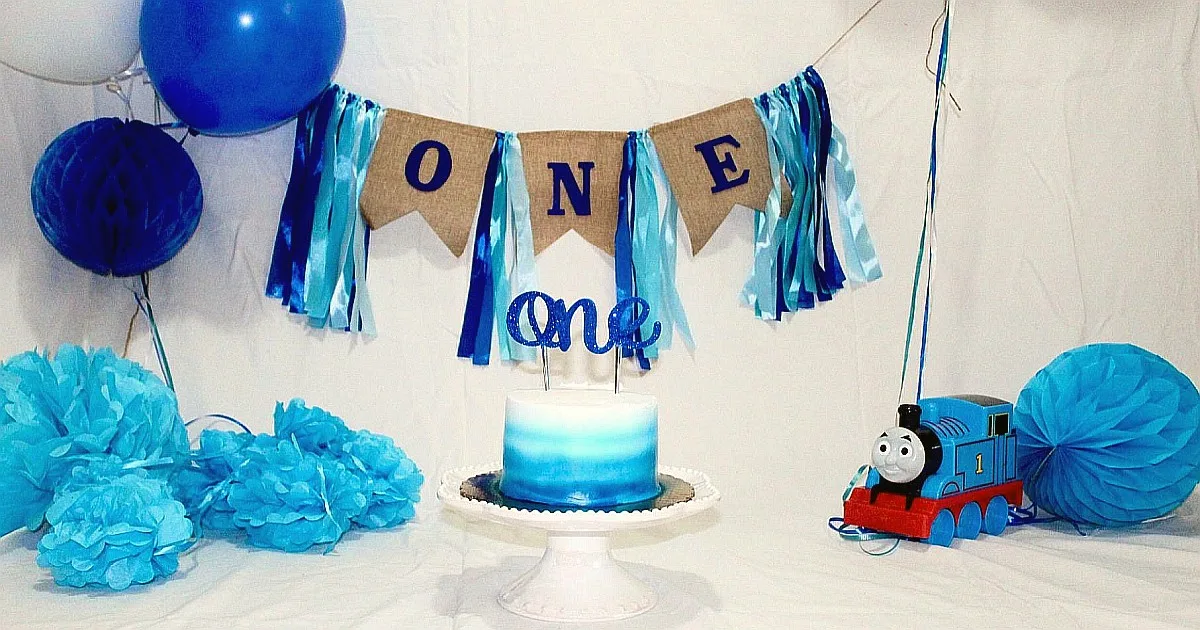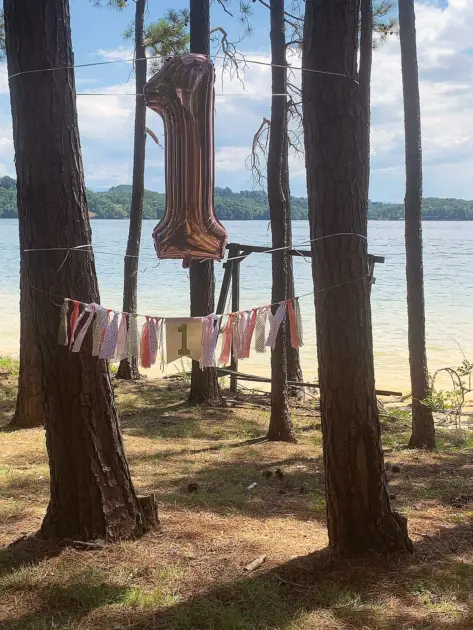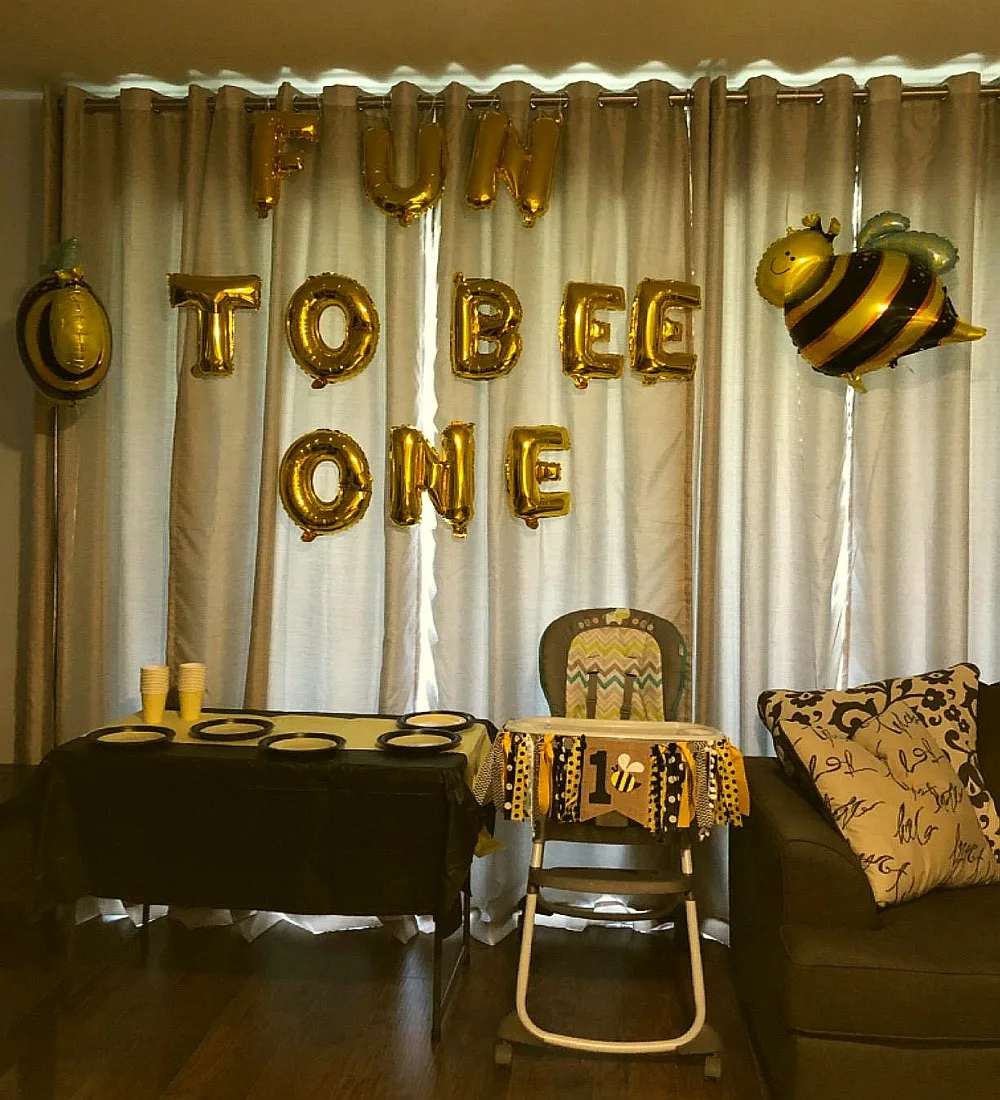 Conclusion
Time flies! As you plan your child's first birthday party, be sure to check out some of these fun and creative ideas for 1st birthday decorations. Many of them can be made with items you probably have around the house, so they won't break the bank either. We hope you have a wonderful celebration!