Looking for a creative way to celebrate your child's birthday during the spookiest time of year? We've got the perfect solution—throw them a Halloween birthday party! Halloween doesn't have to be all tricks and treats.
Halloween Birthday Parties
Throwing a spooktacular birthday party is the perfect way to celebrate the season while also making your child feel extra special on their special day. From frightfully fun decorations to eerie menus, here are some ideas to get you started.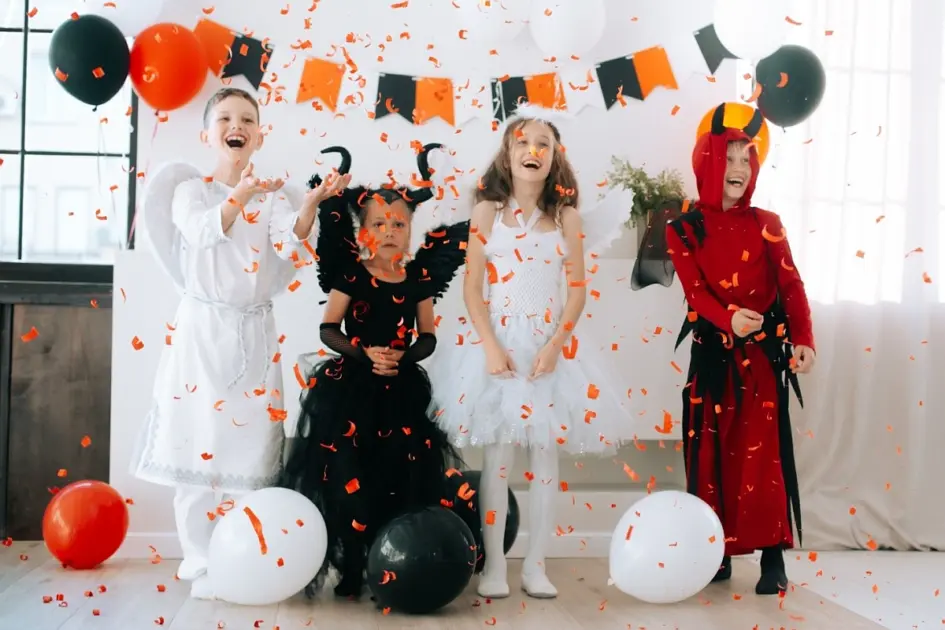 Invitations
Setting the tone for your Halloween birthday party starts with the invitation. A custom-made invitation featuring your child's favorite characters or monsters will ensure that all of their friends will be excited to attend. Or, craft an invitation that doubles as a treat bag – fill each one up with candy, small toys, or other goodies for your guests to take home at the end of the night.
Create Spooky Decorations
The perfect way to set the tone for your party is with decorations that will give everyone chills and thrills. A Halloween birthday party wouldn't be complete without a few spooky decorations. You can easily create a festive atmosphere by hanging up orange and black streamers, placing jack-o'-lanterns around the house, and setting out paper bats or spiders as table centerpieces. You can also have your guests dress up in costumes for an extra bit of fun!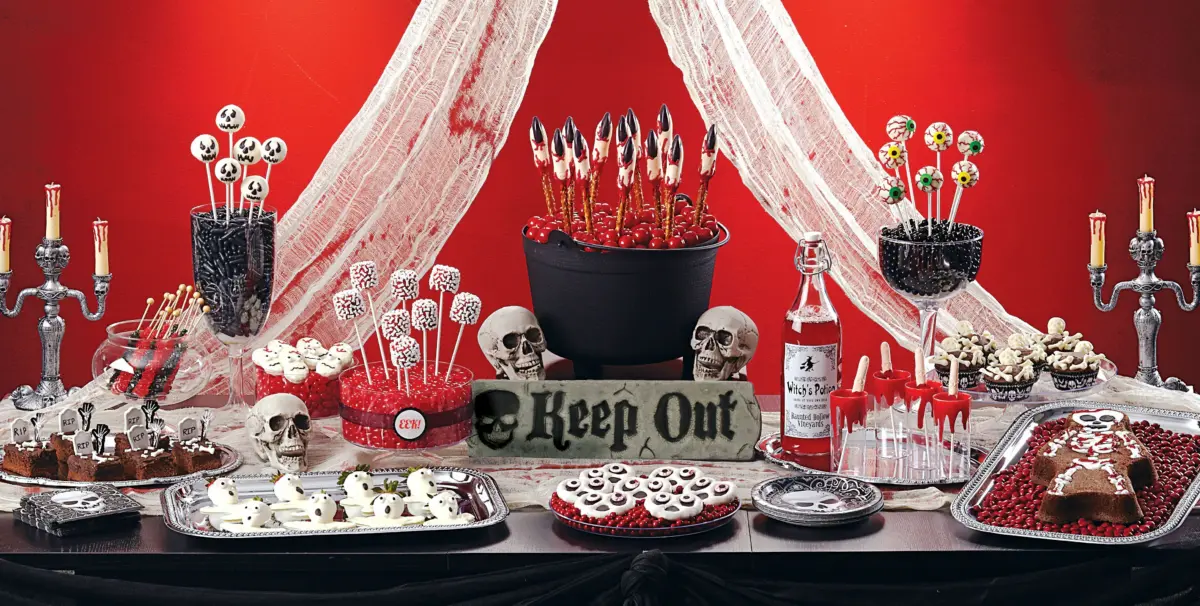 Decorate the space in classic Halloween colors like orange and black, but don't forget to add some extra touches of whimsy. Hang up spooky streamers, balloons, and banners around the room, and create fun photo spots with a backdrop such as a graveyard scene or haunted house. If you want to keep it even more festive, set up fog machines or strobe lights in doorways for added effect. You can go all out with life-size props like skeletons, ghosts, and witches or keep it simple with festive balloons, banners, and streamers. If you want to bring in some extra fun and excitement, try hanging up glow-in-the-dark stars or creepy cobwebs in dark corners of the room. Fill any empty spaces with pumpkins and other fall foliage like corn stalks or hay bales to get your guests into the Halloween spirit.
Ghoulish Games & Eerie Activities
No party would be complete without activities for your guests to enjoy! Set up stations where kids can decorate their own pumpkin cupcakes or play themed games like pin the tail on the zombie or musical ghosts (just like musical chairs). If you have access to an outdoor space, consider having a costume parade where everyone can show off their costumes before they begin collecting candy from trick-or-treating later in the evening.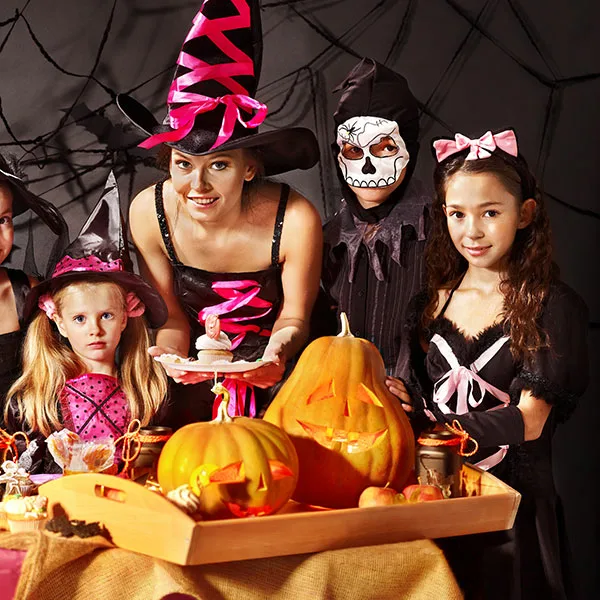 To keep everyone entertained, set up some classic carnival-style games such as "pin the nose on the pumpkin" or "bobbing for apples". Or if you want something more low-key, why not try making haunted houses out of cardboard boxes or having a scary movie marathon? The possibilities are endless—just make sure to pick activities that fit with your child's age group.
Creepy Cuisine & Drinks
It wouldn't be a Halloween party without creepy cuisine! If you're feeling particularly ambitious, why not try making homemade cupcakes shaped like mummies or cookies decorated to look like ghosts? Or if you don't feel like baking, there are always store-bought options such as gummy worms or candy corn. For drinks, serve up some bat juice (cranberry juice mixed with Sprite) in champagne flutes for a special touch.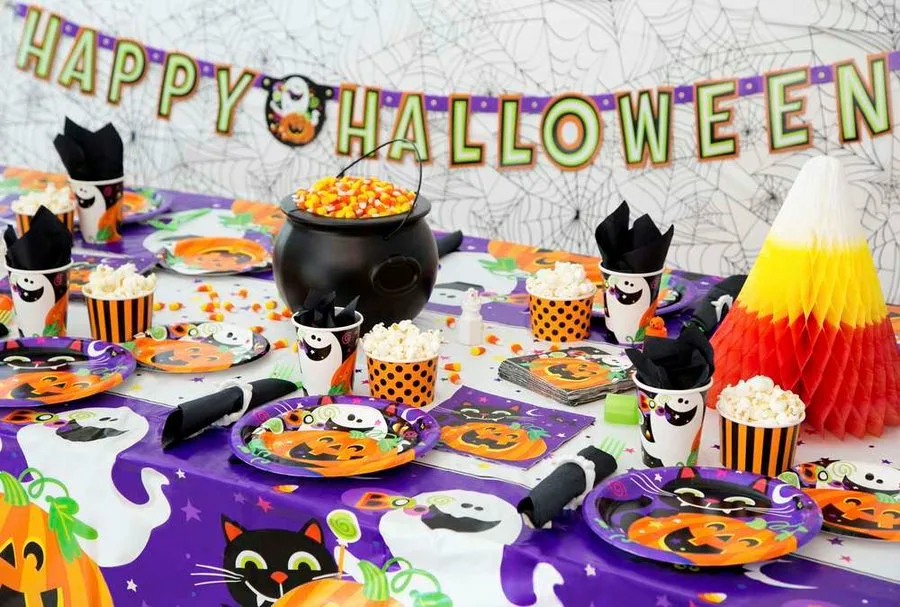 Nothing sets off a Halloween birthday party quite like finger-licking treats that evoke memories from childhood days gone by. Make sure you've got plenty of candy on hand as well as pumpkin pie, popcorn balls, apple cider doughnuts, caramel apples, and other seasonal favorites. For drinks, you can mix up some special non-alcoholic cocktails like Witches Brew Mocktail Punch or Vampire Blood Sangria. The best part? They're just as delicious as they sound!
Put Together Creative Costumes
Halloween is all about dressing up in creative costumes so why not make it part of your holiday celebrations too? Let your guests know ahead of time that costume attire is encouraged (and provide them with some inspiration if needed!). Set up a photo booth where everyone can take fun pictures together in their costumes – you can even add props to create some extra laughs! As an added bonus, ask everyone to bring their favorite costume accessories so that others can borrow them if they need it.
Ohhhhhh spooky NOLA birthday bash!!!! YASSSSSSS!!!! pic.twitter.com/YwYASU7MJW

— Kimberly, a.k.a. KiKi (@Nursekellogg13) October 11, 2022
Halloween Birthday Party Decoration ideas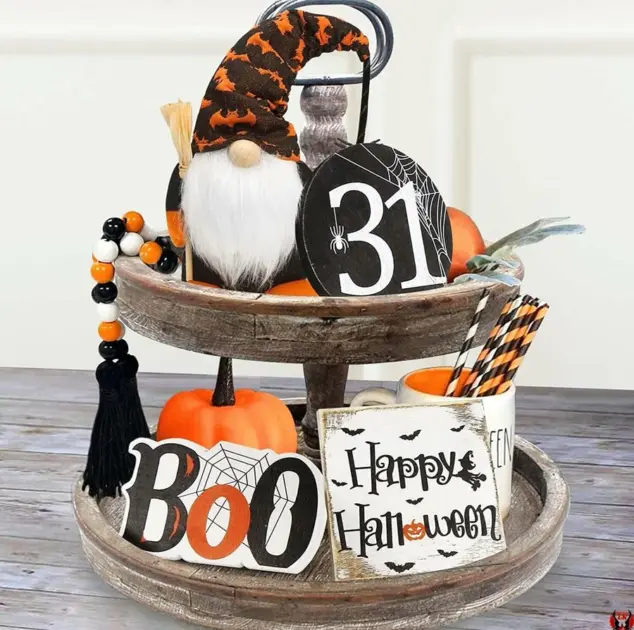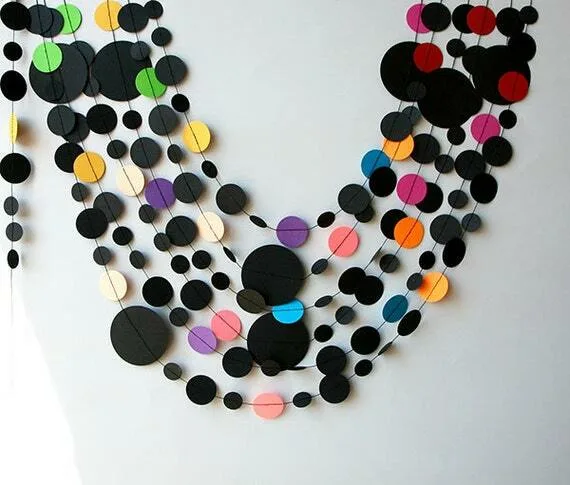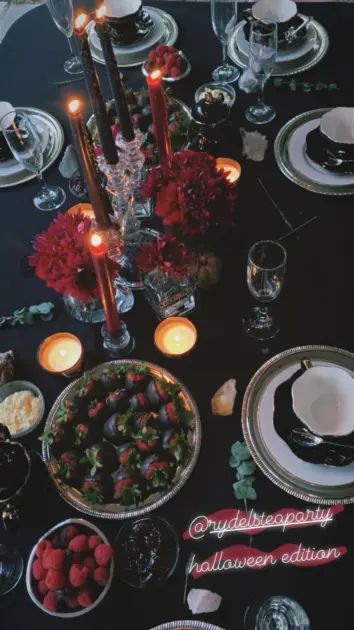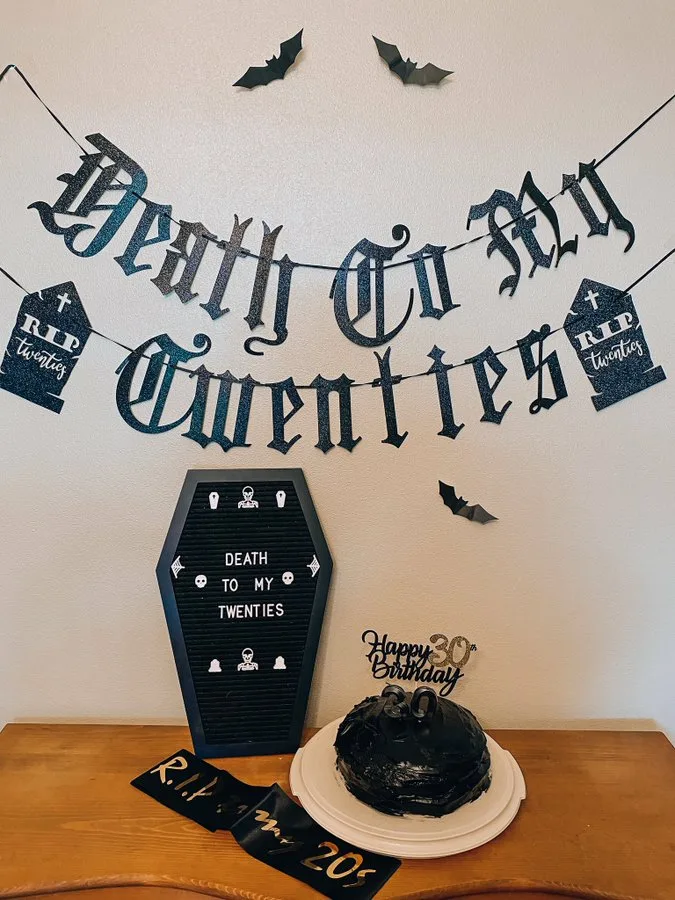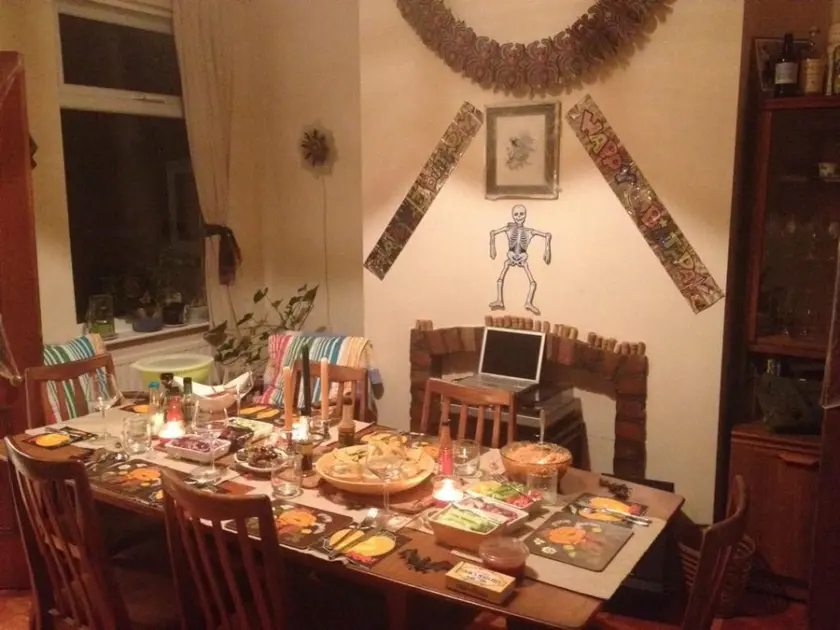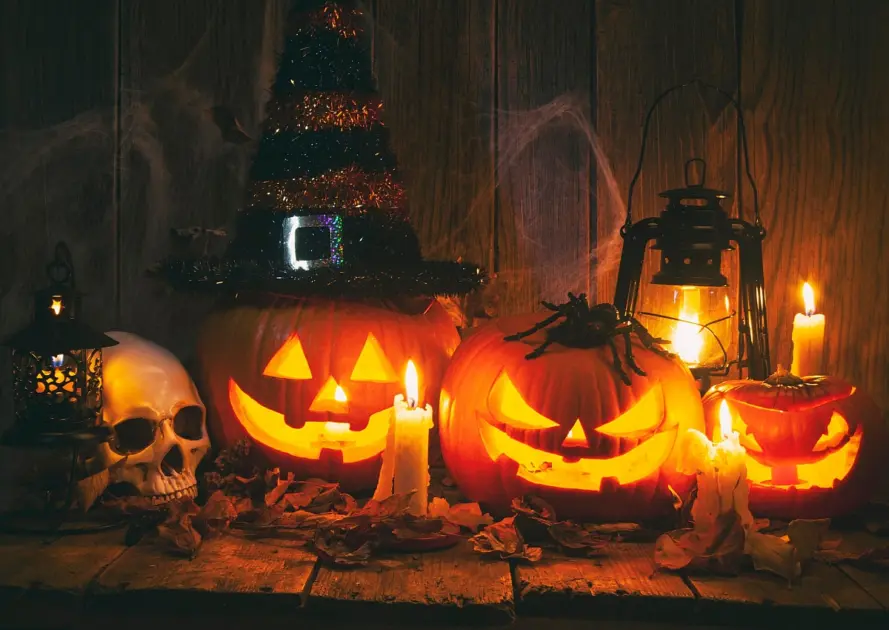 Conclusion
No matter how big or small your guest list is this year there are plenty of ways you can turn any ordinary space into an unforgettable Halloween-themed wonderland that will have your guests talking about it long after the last jack o'lantern has been extinguished! With these tips in mind you'll be sure to throw an incredible birthday bash that will have both kids and adults screaming for more! Happy haunting!